Summer in Japan is a season with lots of sunshine and lots of things to do and see. And the things you can enjoy differ according to the region you'll be visiting. So if you have time to stay awhile in Japan, try traveling all around the country. But remember that summer vacation for kids in Japan starts from around the 3rd week of July to the end of August so you'll need to make sure to reserve accommodations and modes of travel well beforehand. Also, the "obon" holidays from around the 13th to 15th of August is a time when the Japanese people all try to visit their hometowns or go on a trip somewhere so the transportation system is in chaos. I would advise against trying to visit Japan or moving around inside Japan during this period. It's so bad they do news reports on the traffic jams and confusion at the Shinkansen stations and airports. So in order to enjoy your visit without any stress, plan your trip not to coincide with the middle of August.

There is a rainy season in Japan, and usually, it's from June to July. So visiting after it's over is probably for the best. After the rainy season moves on, It becomes very hot and humid in most areas of Japan. You'll need to have a hat or a sun umbrella, and make sure to keep hydrated or you'll catch heat stroke. Maybe you can buy one of the Japanese folding fans called "sensu" or a paper fan called "uchiwa" as a souvenir for yourself as well as something to try to keep cool during your trip. And keep in mind that sometimes we do have squalls like South-East Asia, so if the skies become suddenly dark and you hear thunder in the distance, duck into a building before you get sopping wet.
11 Things to do and Places to Go
Hokkaido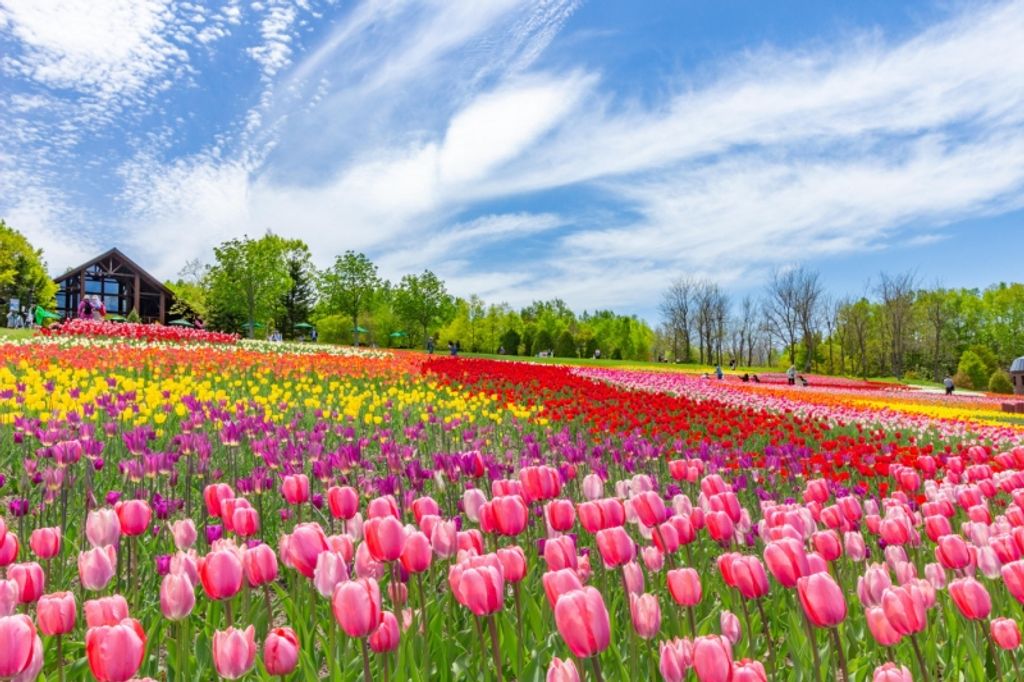 Hokkaido is one of the places you can get away from the humidity of summer in Japan. It's a relief to go see the fabulous nature of Hokkaido and get away the hot city jungle. However, lately, probably because of global warming, temperatures have been getting higher so be prepared for some hot days as well.
In Hokkaido, there are so many places you can go visit. If you like flowers, you should go see the lavender fields in Furano or the rainbow colored flower fields of the nearby Biei area. Arashiyama Zoo is a world famous zoo you should definitely go visit if you're a fan of animals. In the western part of Hokkaido, you can visit the small port city of Otaru, where there are brick warehouses and old traditional western style buildings from the late 1800s. Hakodate is another port city full of brick warehouses and old western style churches. It's also famous for the night view from the observatory at the top of Mount Hakodate. There are lots to see in Hokkaido and they're widely dispersed. One way to enjoy the most popular sightseeing spots is on your very own private tour.
Okinawa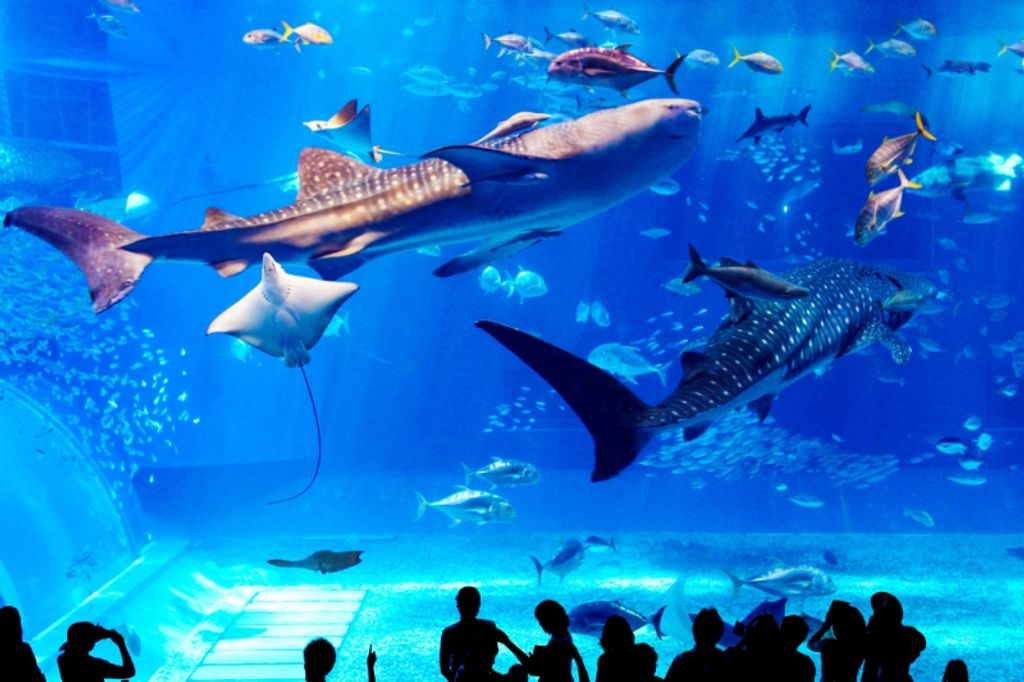 If you want to go to a beach resort, Okinawa is the place to be. It's so far south, it takes about 3 hours by plane from Tokyo. It's warm all year long, but watch out for the burning UV rays of summer. It's really hot on the beaches without any shade, but I suppose that's what makes swimming in the ocean so refreshing. Okinawa is made up of the main island along with smaller islands further southwest, like Ishigaki Island, Miyako Island. If you want to see the clearest blue waters, I recommend visiting one of these outer islands. It'll take another hour or two from Naha airport on the mainland, but the transparent waters are worth the effort especially if you're interested in diving and seeing the tropical fish. If you can't make it by plane to these outer islands, there are also smaller islands you can get to by ferry from Tomari port in Naha city. The Kerama islands have been designated a National Park because of its beautiful waters and coral reefs. Going swimming and sunbathing is good fun, but Okinawa also is a place with its own history which is different from mainland Japan. Go on a historical tour of the main island or the remote islands and experience their unique culture.
Sunflowers (Fukushima)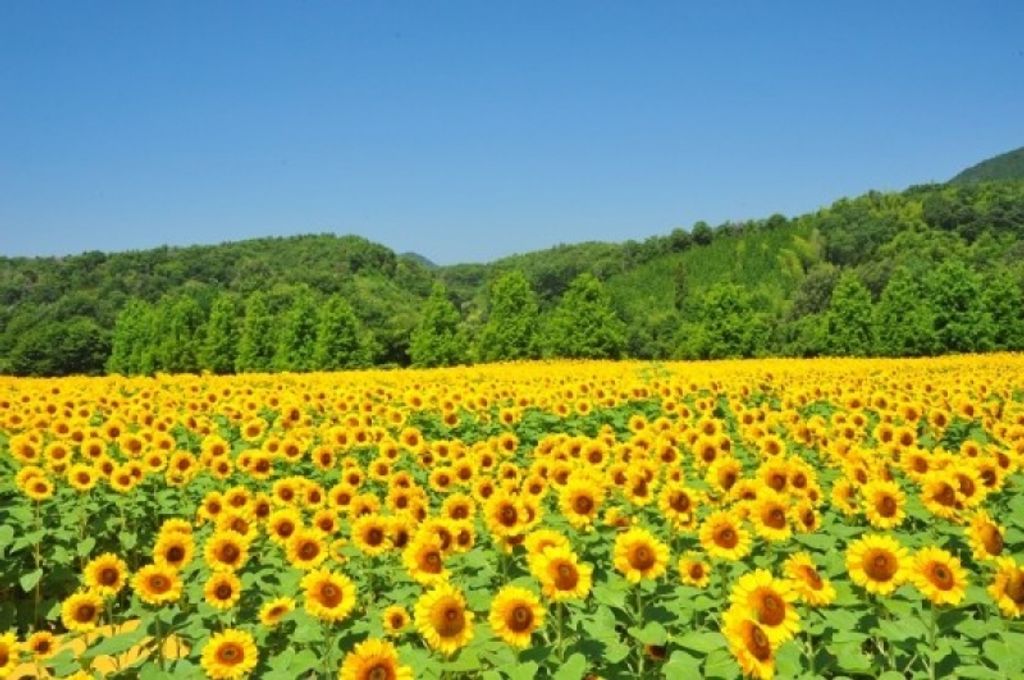 One of the symbols of summer is the sunflower. Under the hot sun and sunny weather of Japan's summer, the sunflowers grow strong. They actually grow to an amazing height, well above the average woman's head. You can get lost in a field of sunflowers if there weren't so many people around. The field full of these yellow giants looks like a picture by Van Gogh.
One of the famous places to see a sunflower field is at Minokura Ski Resort in Fukushima Prefecture. They use the 8 hectares of ski slopes in the summer to grow the sunflowers. It's amazing! Sunflowers will fill your whole view.
Address: Minokura Kogen Himawari Batake, 857-6 Aita Kita Gongen Morikou, Atsushio Kano-Machi, Kitakata-shi ,Fukushima
Access: 30 minutes by shuttle bus from Kitakata Station (only on weekends and only 1 bus departing the station usually at 11:45 and departing Minokura Kogen at 2pm), or take a taxi
Duration: on average from the 2nd weekend of August till the end of August
Website (Japanese only): https://www.himawaribatake.net/sannokura.php
*Details of the event and shuttle bus still haven't been decided for 2019.
Nagaoka Fireworks Festival (Niigata)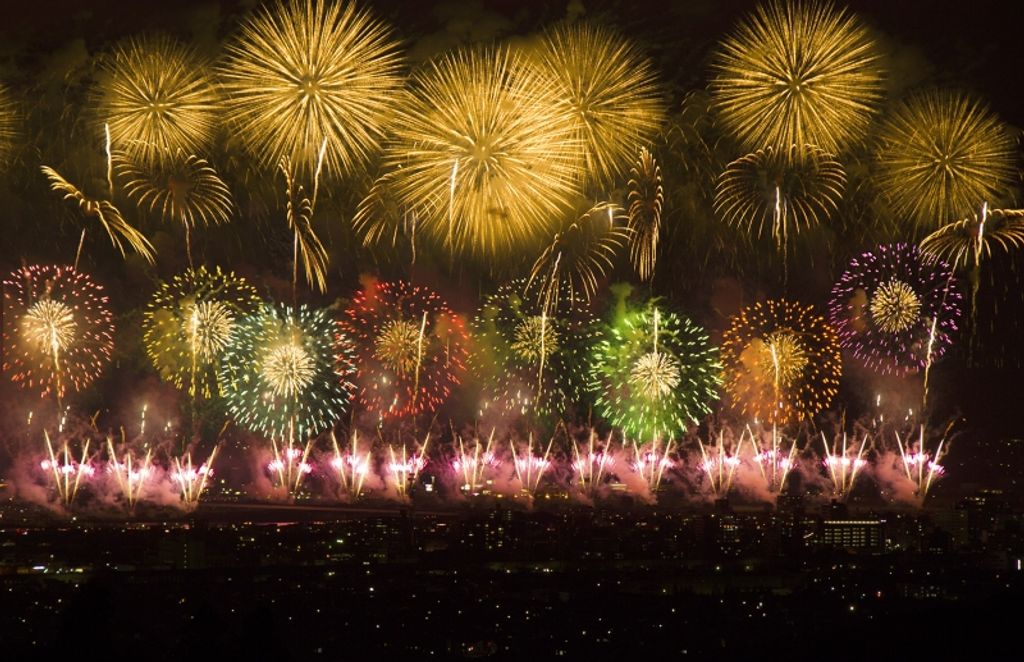 Fireworks are also another one of the things Japanese people think of when they think of summer. During the one month from the end of July to the end of August, there are fireworks festivals being held every weekend somewhere in Japan. Of the festivals, some are much bigger and gather more people than others. And one of the most popular of these spectacular fireworks shows is the one held in Nagaoka City of Niigata Prefecture. The festival itself is held every year on Aug. 1st, 2nd, and 3rd, as a prayer for those lost in the bombing of Nagaoka on Aug. 1, 1945 at the end of World War II. The fireworks are held on the evening of the 2nd and 3rd day of the festival, but the city is in a festive mood from around 11 am. There will be tens of thousands of people there so plan your schedule with lots of time to spare. And don't get separated from the people you're going with.

Access: a 30 minute walk from JR Nagaoka Station (the streets will be jammed so the best way is to walk)
Duration: Aug 1 - 3, 2019 (fireworks on Aug. 2 and 3)
Hours: the fireworks are from 7:20 pm - 9:10 pm
Website: https://nagaokamatsuri.com/index.html
Kamikochi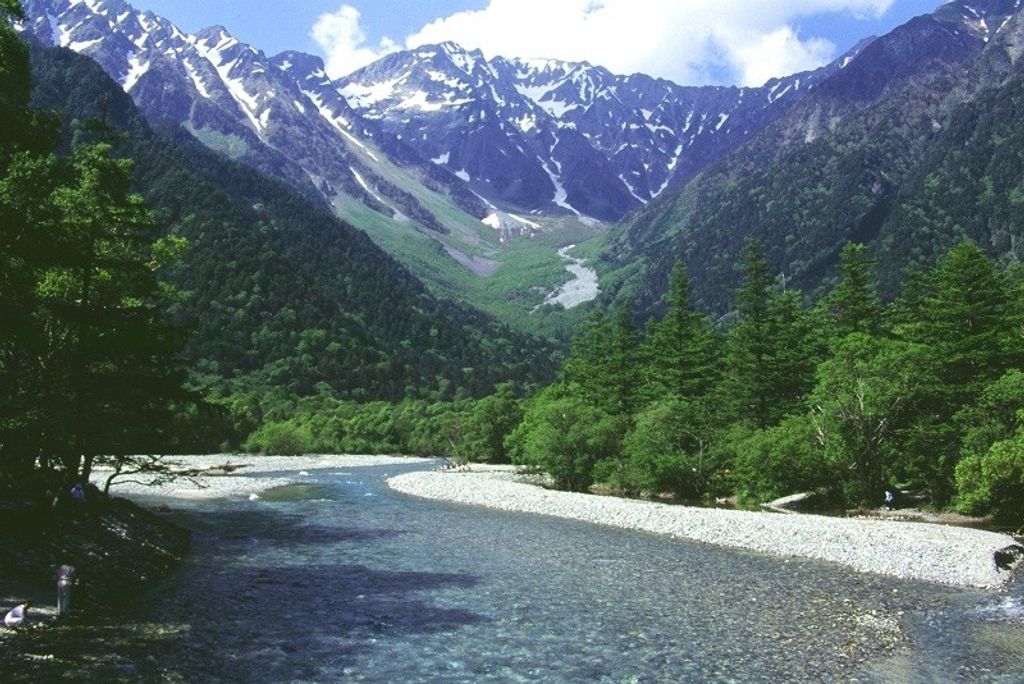 The Kamikochi area is the highlands of Nagano. Compared to the summer heat of the cities, it's a little cooler with a bit less humidity because of its altitude. A great place to visit if want to get away from the heat and enjoy nature at the same time. You can enjoy walking the trails of the Japan Alps, mountain climbing, or biking. The temperature changes quickly because it's a mountainous area. You may be fine in a T-shirt during the day, but it's chilly in the morning and night even in the peak of summer, so you'll need a long sleeved shirt or a sweater. And remember to bring rain gear just in case.

Access: 2 hours by bus from Matsumoto Station to Kamikochi bus terminal or by express bus from other major cities (bus Information)
Duration: facilities open from April 27 to mid-November
Website: http://www.kamikochi.org/
Bonodori (Traditional Summer Festival)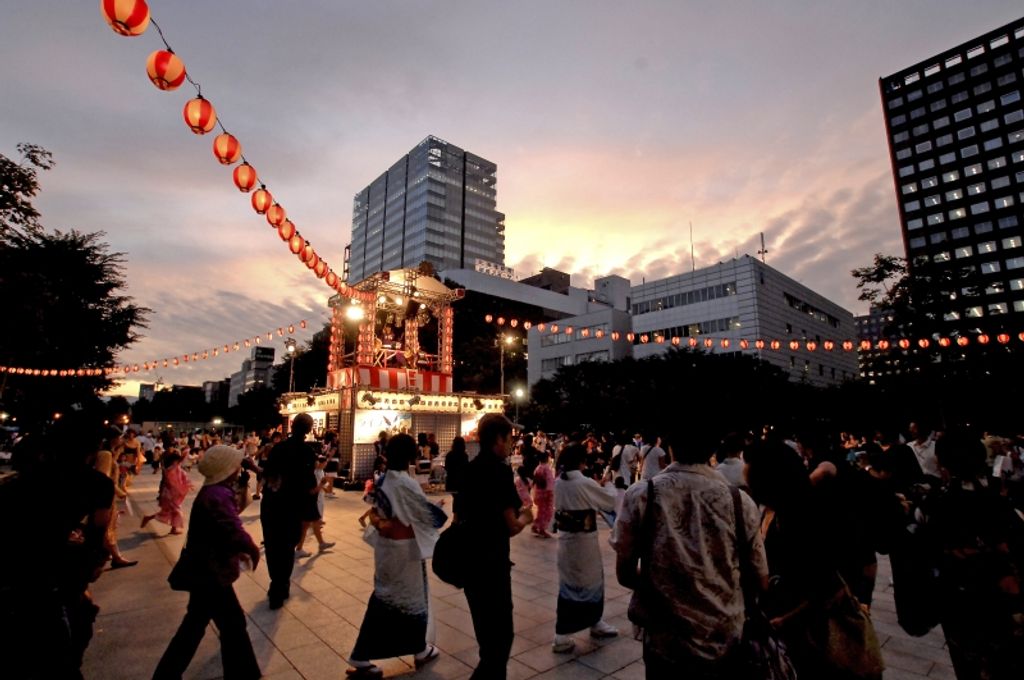 There are many festivals held in the summertime in Japan. One of the popular types of festival is the "bon-odori" festival. They are held around the time of "obon" in mid-August. This is a time in Japan when the spirits of ancestors are said to come back to this visit this world. So the "bob-odori" or "bon" dance festival is held to pray for their souls. It's customary to wear a "Yukata" or a light summer kimono to this evening festival.
There are two types of "bon-odori" festivals, one where you watch the dancers and the other where everyone can join in. For the latter type, the dances are made simply so that anyone can join in. There is a high stage built in the middle of a clearing and that's where the dancers who are the examples dance, and everyone else dances in a circle around the stage. In addition to the dancing, there will usually be lots of food stands where you can get a bite to eat. Below are some examples of large festivals, but a lot of these festivals are small ones held in each town or community. If you can't get to one of the large festivals by yourself or you want to see a smaller one, you can request a private tour to a local guide.
Sapporo Natsumatsuri
Date: Aug. 10 - 17, 2019
Address: Odori Park, Nishi 1 chome - Nishi 12 chome, Chuo-ku, Sapporo-shi, Hokkaido
Access: next to Odori Station on the 3 subway lines (Tozai line, Toho line, or Namboku line) or a 10 minute walk south from JR Sapporo Station
Website (will be updated to 2019 in the following months): http://sapporo-natsu.com/english/

Yotsukaido Furusato Matsuri
Date: probably the 3rd weekend of August (not determined yet)
Address: Yotsukaido Chuo Park, Shikawatashi, Yotsukaido-shi, Chiba
Access: a 15 minute walk from Yotsukaido Station
Umeda Yukata Matsuri
Date: probably the last weekend of July (not yet determined)
Address: Grand Front Osaka, 4-1 Oofuka-cho, Kita-ku, Osaka-shi, Osaka
Access: 1 minute from Osaka Station or Umeda Station
Japanese Website (will be updated to 2019 in the following months): http://umeda-connect.jp/special/vol27/
Kobe Umino Bonodori
Date: probably the 3rd Saturday of August (not determined yet)
Address: Meriken Park, 2-2 Hatobacho, Chuo-ku, Kobe
Access: a 15 minute walk from Motomachi Station or a 10 minute walk from Minato Motomachi Station
Website (will be updated to 2019 in the following months): http://www.uminobon.net/en/index.html
Shave Ice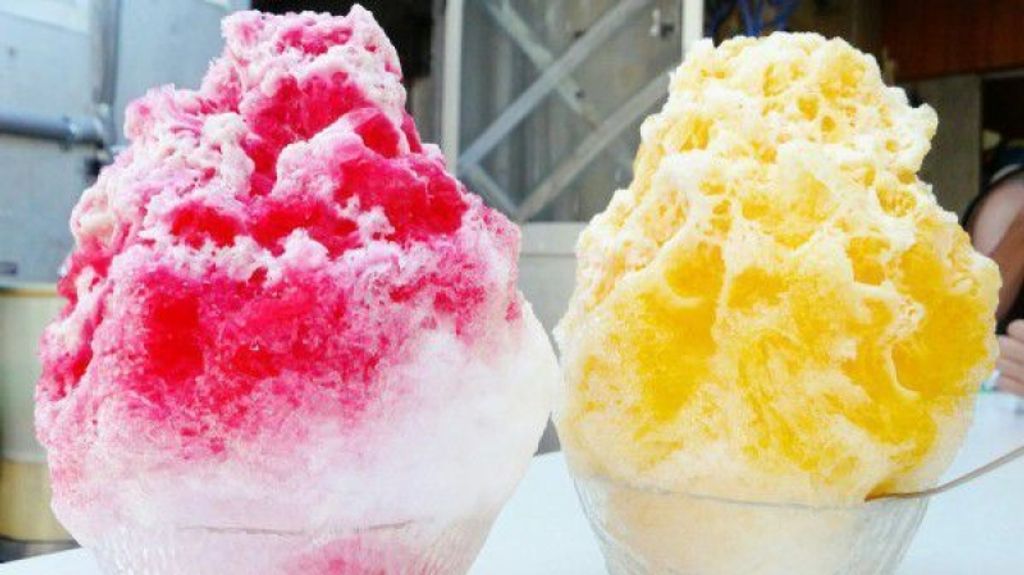 Eating shave ice in the sweltering summertime is a great idea. It'll definitely cool you down. There are stores selling shave ice or "kakigouri" in Japanese everywhere in Japan, but the ones that are really delicious are the ones using naturally made ice. Artificially made ice is actually at a lower temperature than naturally made ice so it gives you brain freeze when you eat it too fast as many of you have already experienced. However, the higher temperature naturally made ice doesn't do that and it has a more fluffy texture. You may think ice is nice but you'll change your mind if you experience it. The downside is that since it's really popular, you have to stand in line for a long time and you may have to go to the countryside to try it. Below are some shave ice stores you'll want to try. Nikko is a famous area for natural ice. There are many private tours that will take you to Nikko and back from Tokyo. Maybe you can request to try the shave ice during your tour.
Darumaya
Address: 1-3-6 Jyujyo Nakaraha, Kita-ku, Tokyo
Access: a 5 minute walk from Jyujo Station on the JR Saikyo Line
Hours: 10 am - 6:30 pm (closed on Tuesdays)
Shogetsu Himuro
Address: 379 Imaichi, Nikko-shi, Tochigi
Access: a 10 minute walk from Shimoimaichi Station on the Tobu Nikko Line
Hours: 11 am - 5 pm (closed on Mondays, but if Monday is a holiday, closed the following day)
Nikko Kanaya Hotel Japanese Cafe Shou
Address: Main Building 1F, 4-3 Matsubaracho, Nikko-shi, Tochigi
Access: 10 minutes by shuttle bus from Tobu Nikko Hotel
Hours: 11 am - 4:30 pm
Yakatabune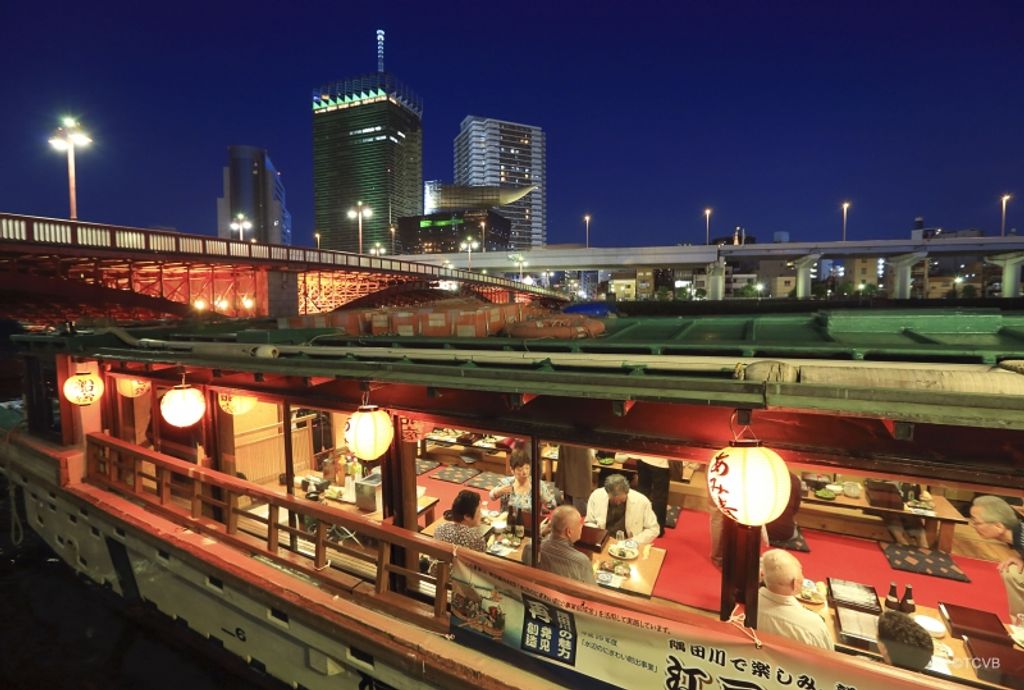 A "yakatabune" is a small Japanese boat restaurant. The cruise will last roughly 2 to 3 hours while you eat your meal. Most boats are decorated on the outside with red lanterns, making them fun not only to ride but to see from afar at night as well. Popular times to ride the yakatabune is in spring to see the cherry blossoms along riverbanks. But the best and probably the most expensive yakatabune rides would be on the day of the fireworks. An example of this is the day of the fireworks at Odaiba. The bay becomes full of the many yakatabune with people trying to see the fireworks go off right above their heads. Just like a restaurant, you must make reservations well beforehand in order to enjoy this amazing experience.

For a yakatabune ride in Tokyo see this website here.
Fireflies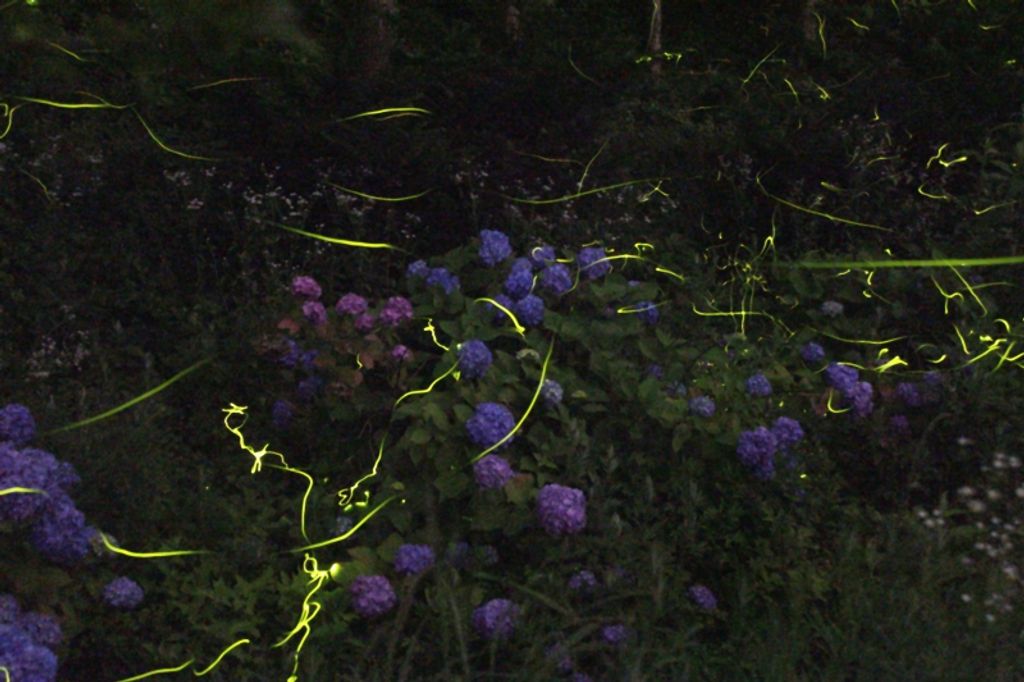 Seeing fireflies flit around the Japanese gardens have been a traditional summer pastime in the olden days. However since the fireflies need clean water to survive, the places you can see them in their natural environment have become scarce. You'll need to go to the countryside to see the serene sight of the fireflies' lights flickering here and there in the dark of the night. Some of the places that hold events to see the fireflies around the end of June are below. A lot of the places are not easy to get to so if you want a local tour guide to help you, look for one here.
Address: 36-1 Maruyachi, Shizukuishi-cho, Iwate
Access: 40 minutes on the Amihara Onsen Bus Line from JR Morioka Station
Website: https://www.koiwai.co.jp/makiba/en/
Kemi Hotaru no Sato (Nagano Prefecture)
Address: 2566-1 Kemi, Ikeda-machi, Kita Azumi-gun, Nagano
Access: 10 minutes by taxi from Shinano Matsukawa Station on the JR Ooito Line
Tsukiyono Hotaru no Sato (Gunma Prefecture)
Address: Tsukiyono, Minakami-machi, Tone-gun, Gunma
Access: a 5 minute walk from Jyomo Kogen Station
Music Festivals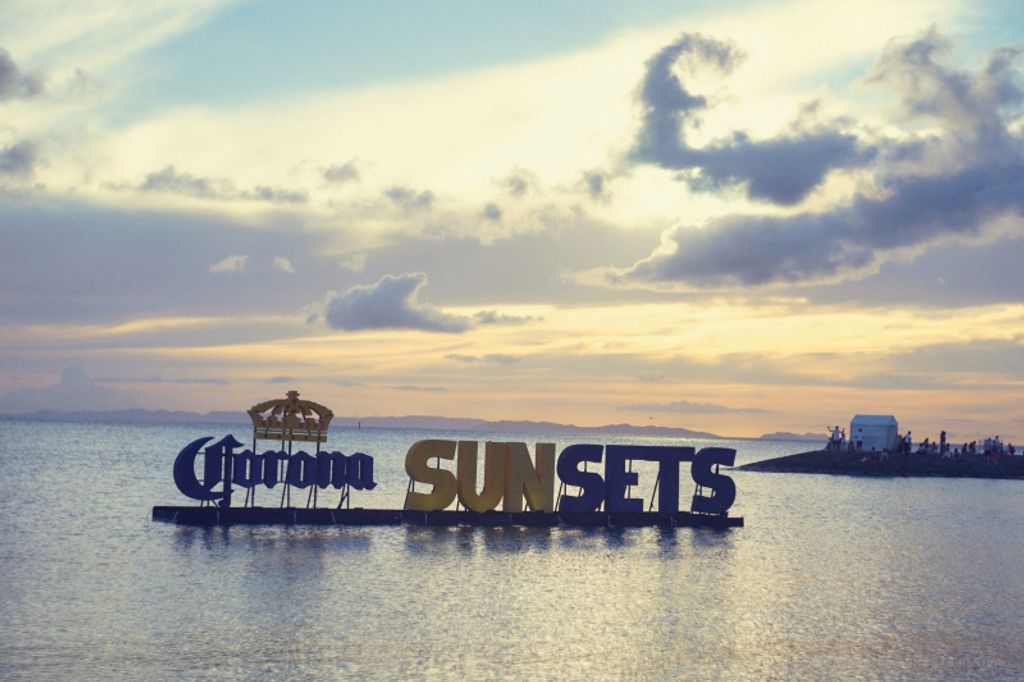 Summer time in Japan is when major music festivals are held all over the country. If you like music or are thinking of immersing yourself in what the young people in Japan like to in summer, this might be an experience worth trying. But beware of the crowds and the heat at these events. The combination can be pretty overwhelming.
Below is a list of music festivals you may be interested in. The websites are all in Japanese and they're all in not easy to get to places so you may want to enlist the help of someone who speaks Japanese.
June 15&16: SATANIC CARNIVAL '19 (Chiba Prefecture) https://carnival.satanic.jp/2019/

June 29&30: Zipang 2019 (Chiba Prefecture) http://2019.upperkidz.club/
July 6&7: One Park Festival (Fukuoka Prefecture) https://oneparkfestival.jp/

July 6&7: OCEAN PEOPLES' 2019 (Tokyo) https://oceanpeoples.com/
July 13&14: CORONA SUNSETS FESTIVAL 2019 (Okinawa) http://corona-sunsets.jp/

July 26 -28: FUJI ROCK FESTIVAL '19 https://www.fujirockfestival.com/

Aug. 3&4, 10,11&12: ROCK IN JAPAN FESTIVAL '19 http://rijfes.jp/

Aug. 16-18: SUMMER SONIC 2019 http://www.summersonic.com/2019/
Yakushima (Kagoshima)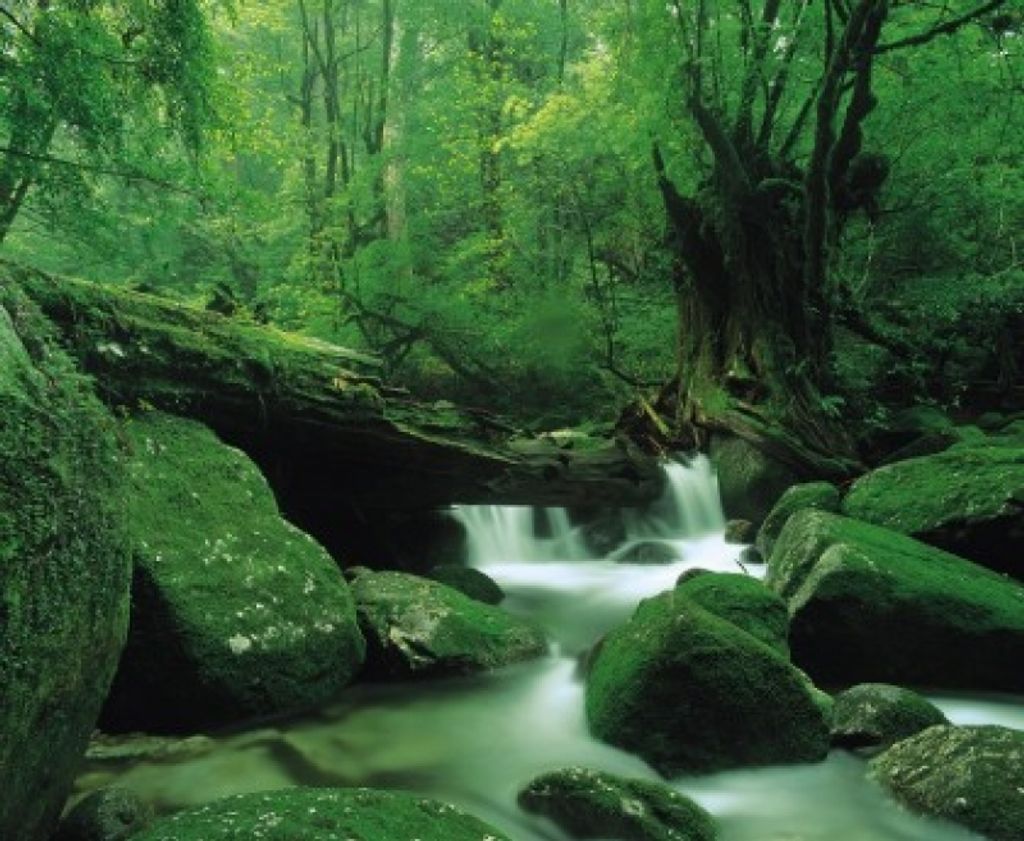 Yakushima is an island of Kagoshima Prefecture. It is an island of deep cedar forests where there are ancient trees that are over 1,000 years old. The oldest one may be about 7,000 years old, a mind blowing fact. The island has been designated a Natural World Heritage Site in 1993 and has been the destination of tourists from all over the world. You can get there by plane, 35 minutes from Kagoshima airport or by a 2-3 hour trip on a high speed boat from the port in Kagoshima. There are only a limited number of accommodations on the island and they are in high demand during the summer so make sure to book your trip early if you plan to go. If you have time to kill when you're in Kagoshima city, maybe you can spend your extra time on the Kagoshima highlights tour.
Can you enhance and make your Summer in Japan Trip more convenient? Yes.
Whether you want to go to a Japanese festival, see fireflies, eat shave ice, or see the fireworks, you can find a guide who can fulfil your requests here. Write down what you'd like to see or eat or so on and out of all the guides, the ones that are available will recommend a tour itinerary just for you. So see which one looks to be the best for you. You can create your own customized tour for however long you'd like.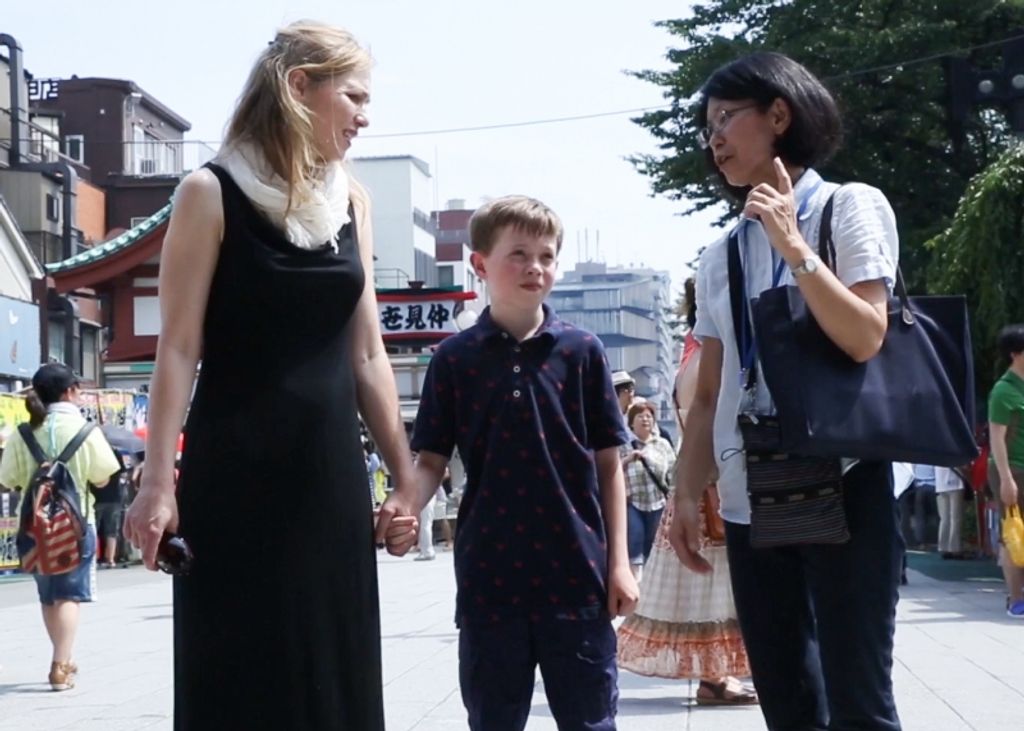 TripleLights is a service that matches customers with tours and guides. It's like a marketplace of guides from which you can choose. On this website, you'll be able to see all of the tours the guides created and they're all unique. You can also send a message directly to the guide to ask questions and convey requests before booking a tour.

Most tours are walking tours. They are created so while using the public transportation system to sightsee, you can get a feel for the city. It's an experience that gives you insight into how local Japanese people move around during their daily lives. However, you can also choose the option of hiring a private car and driver. People with disabilities or the elderly people are the intended target of these services, but if you just don't want to walk and don't want to spend time trying to catch a taxi either, it's pretty convenient.
Take a look at the guides' profile videos too. See their reviews they got from other customers and how fluent they are in English. Usually, you aren't able to choose your guide nor see what they look like before the day of your tour, so take advantage of this added benefit.
Enjoy the bright sunny days of summer in Japan by trying some of the things above or a tour!
Blogs About Japan
Cool Things to Do in Tokyo: 2019 Hidden Gems
Traveling to Kyoto from Osaka: One day trip
One day in Tokyo - Trip Plan Itinerary Recommendation
Kyoto Tours: The 9 Best and Most Popular Tours by Local Tour Guides