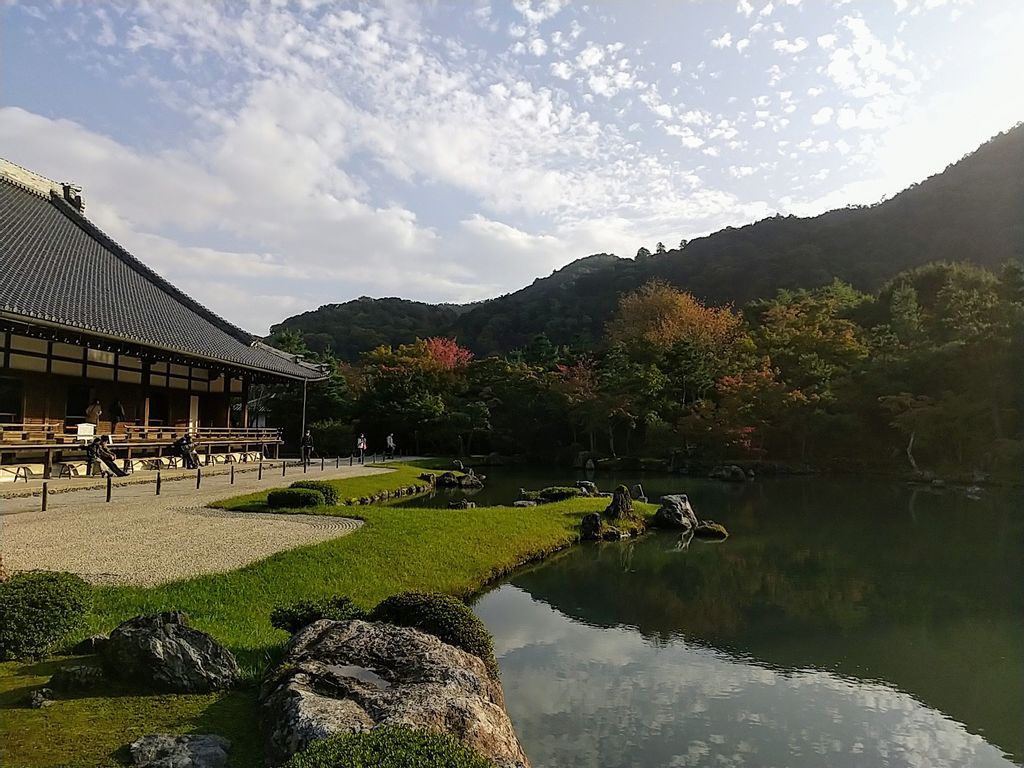 Tenryuji Temple, located in Saga Arashiyama District, Kyoto City is the head temple of Tenryuji branch Rinzai sect and is a top-ranked temple among the Five Great Zen Temples of Kyoto. It was originally constructed in the 14th century in the memory of the Emperor Godaigo who escaped far in the mountain of Nara and died there.
Most of the buildings had been burned down in the fire 8 times and were rebuilt after 19th century. Now, Tenryuji Temple is one of the 17 World Cultural Heritage Site-listed monuments in Kyoto.
At Houjyo Hall, abbot's quarters, a big picture of Daruma, Bodhidarma, who was the founder of Zen Buddhism will welcome you. (He is said to have done 'Zazen' for 9 years to reach enlightenment with sitting and meditating facing a stone wall.)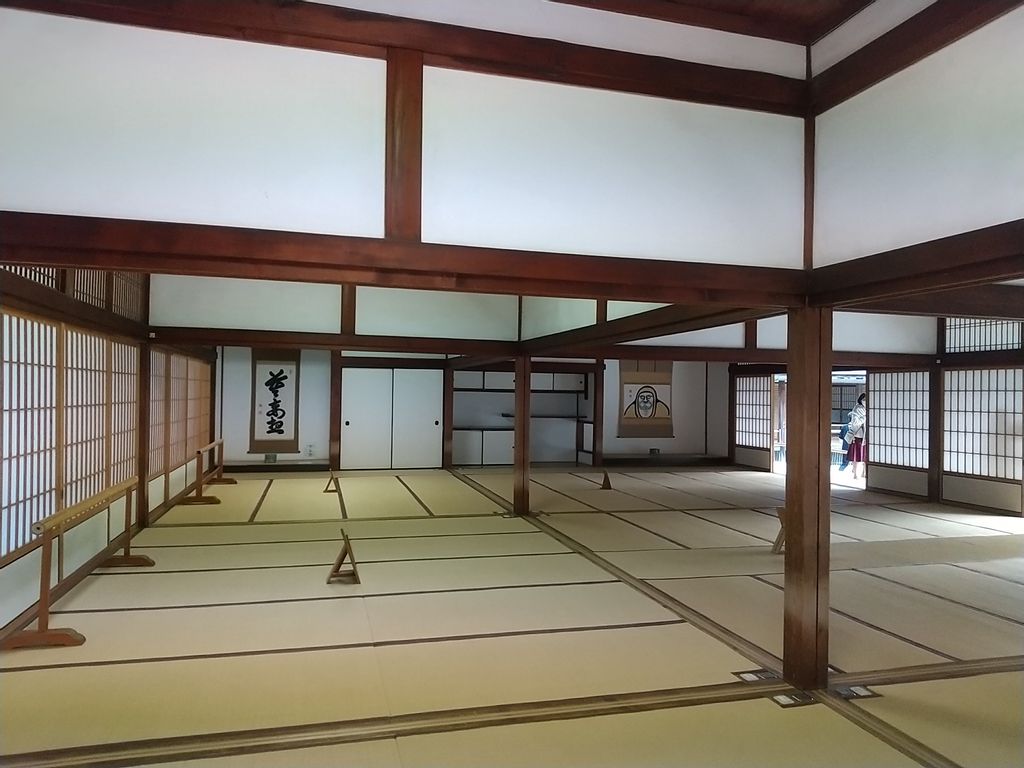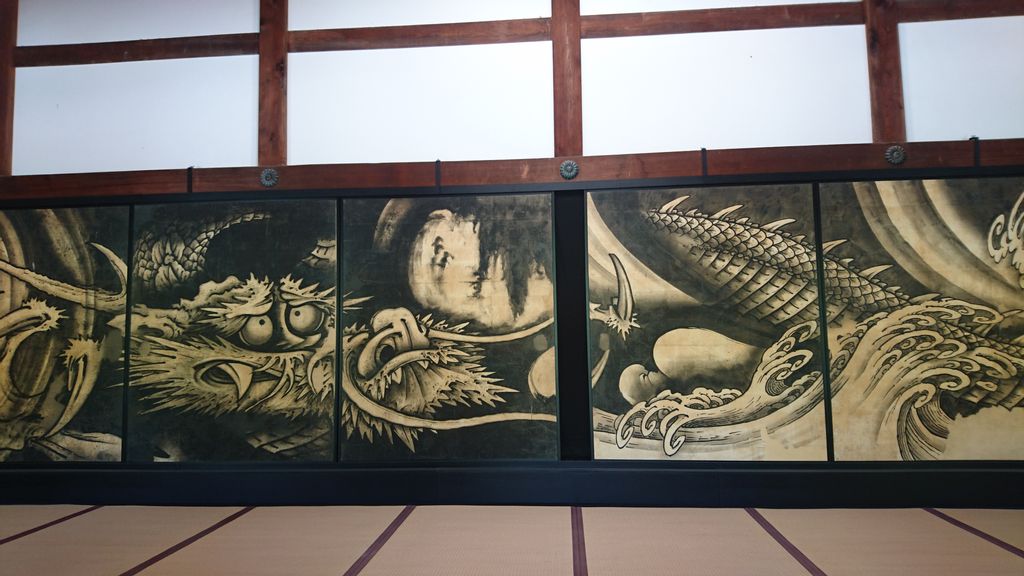 This is a dragon drawn on the sliding door of Houjyo Hall. (You can find another huge dragon on the ceiling of Hatto, lecture hall of a temple. It looks staring at you from every angle.)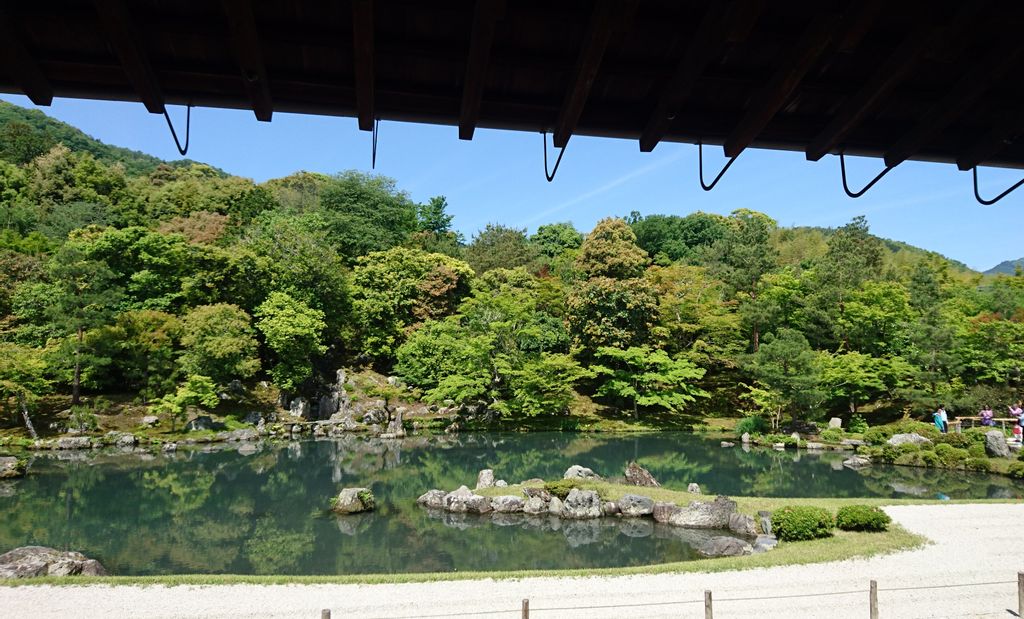 You can enjoy seeing a borrowed landscape garden while sitting on the veranda of Houjyo Hall, and also walk around in the garden. You will be fascinated with the combination of aristocratic culture and Zen culture. (Two mountains in the background are used as the part of the garden. This is a kind of technique of making Japanese garden.)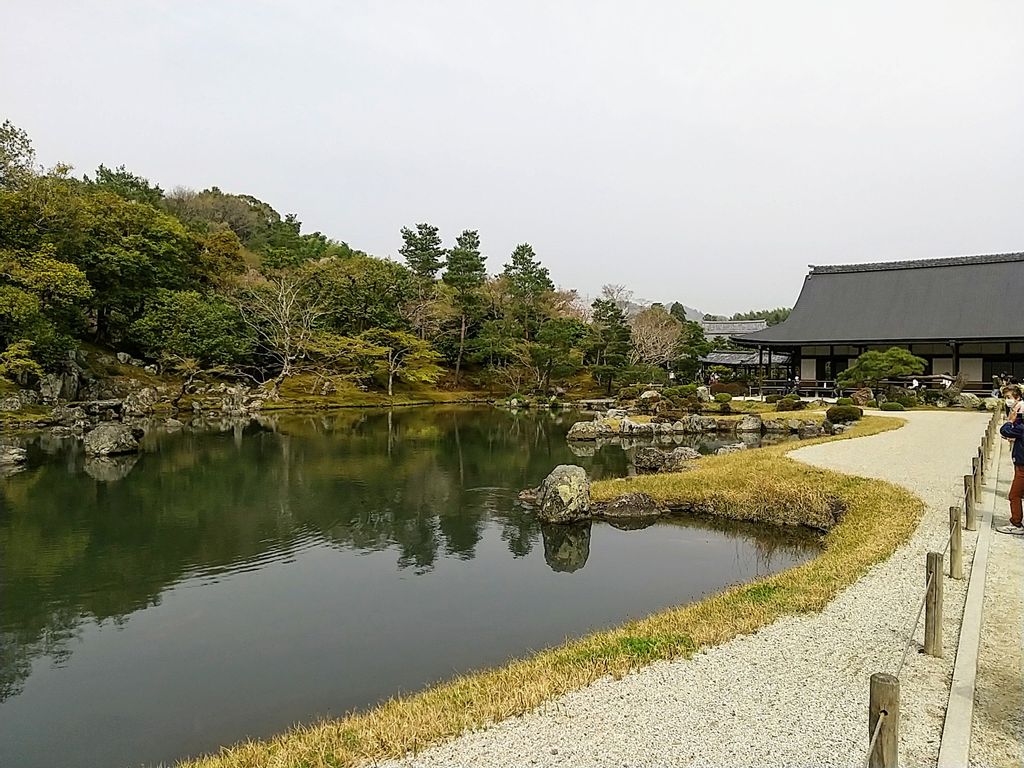 Sogenchi Teien, which was made 700 years ago, is the only original in this temple. The name of the pond comes from Zen Buddhism teaching which says that the life of Buddha dwells in even one drop of water. One drop of water creates a river or a pond. We should not neglect anything, no matter how small it is.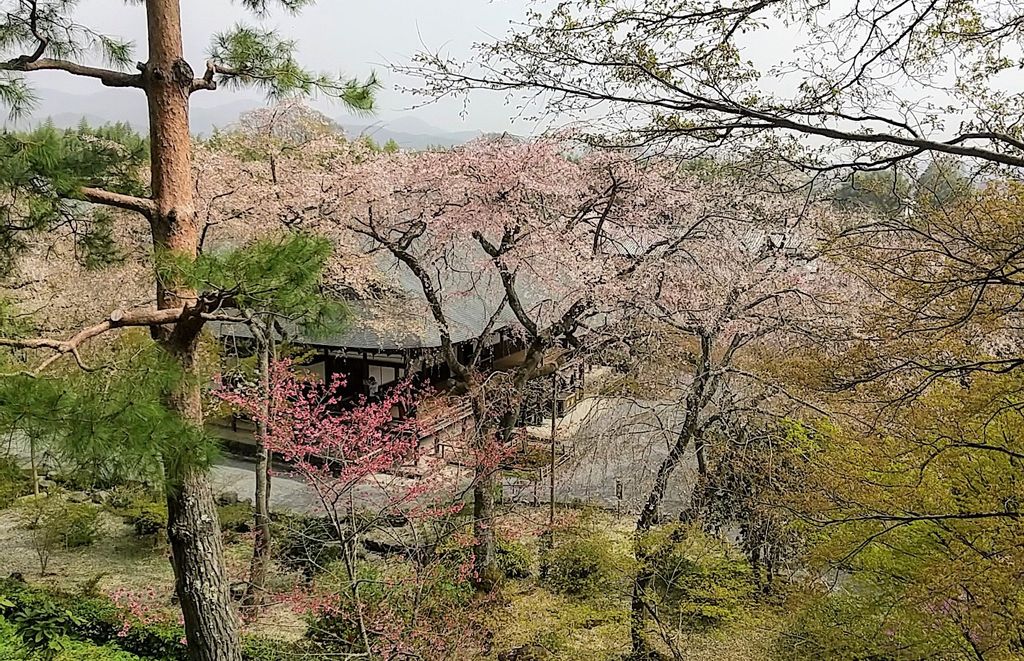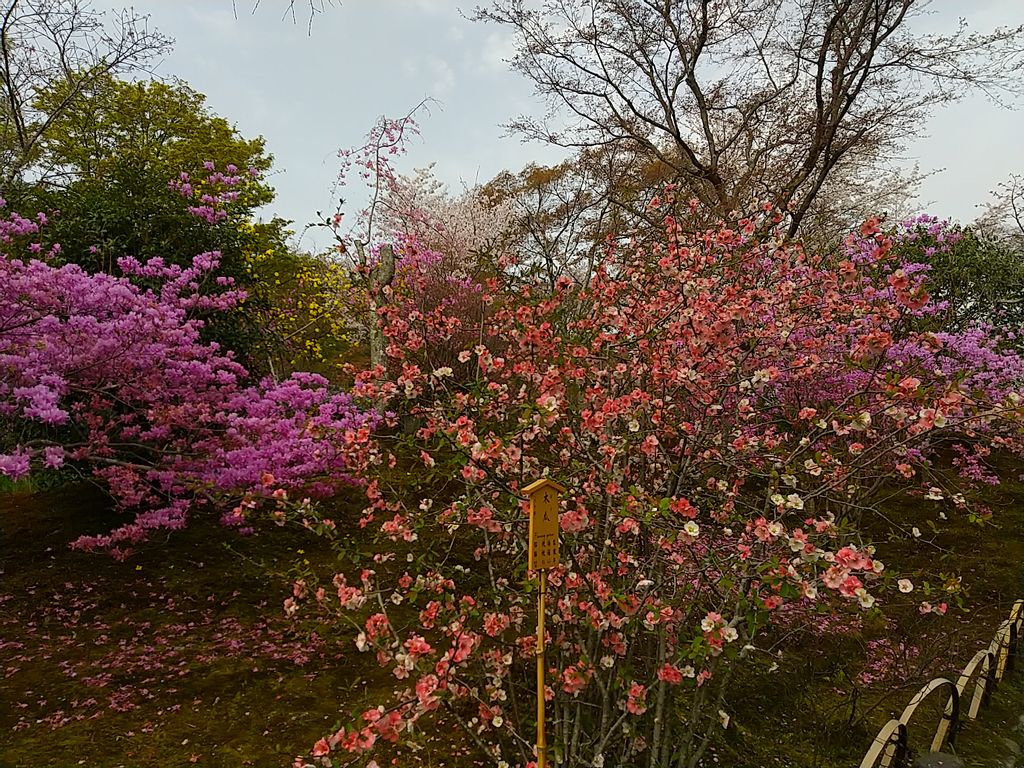 Also, Tenryuji Temple has a large precinct (garden) which has so many plants and trees. You will be amazed at its beautiful garden with many flowers such as cherry blossoms, camellias, azaleas, thunberg spireas, blurred flowers... in the end of March to the beginning of April. Weeping cherry blossoms of this temple have attracted so many people.
After enjoying Tenryuji Temple, you can have lunch of Shojin Ryori at 'Shigetsu' which is located in its precinct. (I recommend you to reserve your seat.)
After lunch, you can walk around in Saga Arashiyama area. (Please refer to my another blog, 'Bamboo Forest and Walking around in Arashiyama, the subtle and profound world.')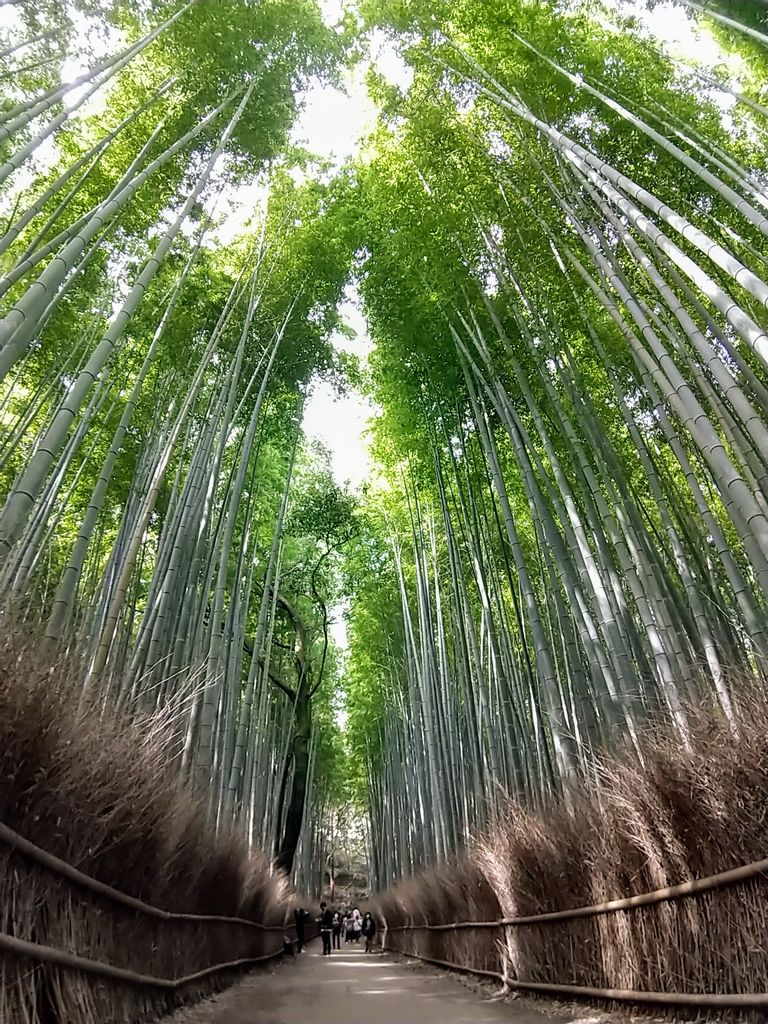 If you get out of Tenryuji Temple from its North Gate, you can go to Nonomiya Jinjya Shrine, which is famous as the deity of marriage, and Bamboo Forest which is so popular among people from abroad.
You can easily go to Tenryuji Temple by JR train from Kyoto Station. If you stay at hotels around Sanjyo Keihan area, you can take subway to Nijyo, and take JR train. If you are interested in Tenryuji Temple and Saga Arashiyama area, please send me mails of inquiry. I want to see you in Kyoto!