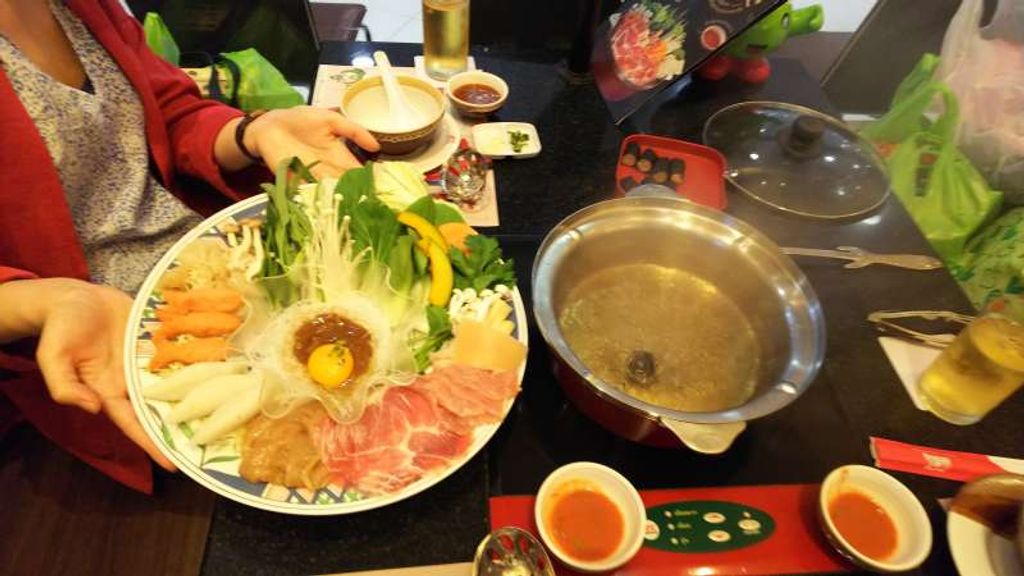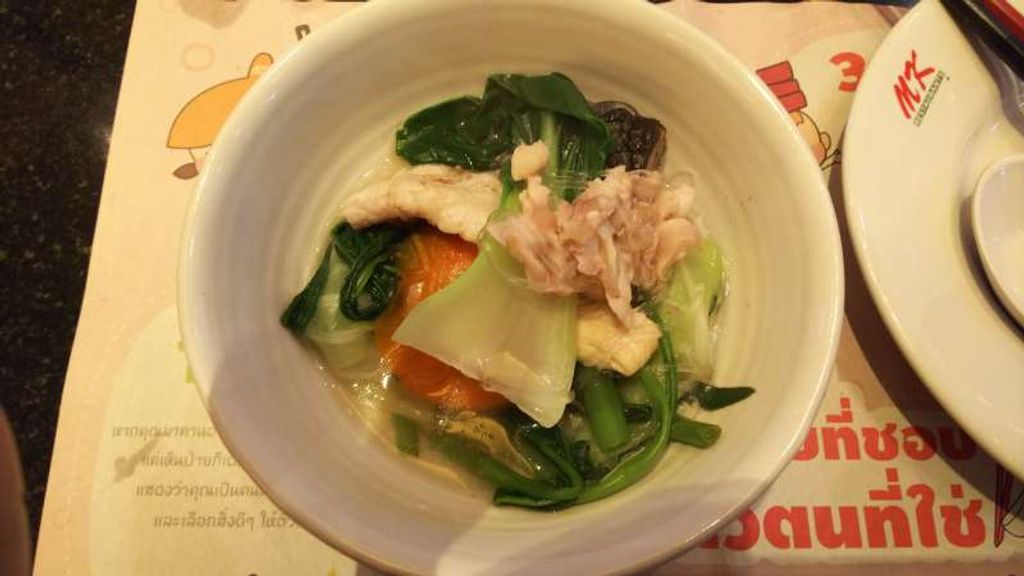 Hi, greetings from Bangkok, Thailand! Tonight I am enjoying Thai food with my foodie friends. We are on a short trip from Tokyo for 4 nights.
Thailand has lots of varieties for your supper choice, so do not worry if you don't like spicy food. What I reccomend you is "Thai-suki", a hot pot. This is originally from Japan's Sukiyaki culture, an eating style of putting all ingredients in hot soup. (One of the world's simpliest recipe!)
Soup does not necessarily have to be spicy. Initially, soup arrives at table with no color, no spice in it, but gently flavored. That can be delectable enough for Japanese-food lovers because soup stock is made from chicken or seafood , which is the secret of richness.
If you want some attacking taste in your soup, just add sauce, garlic, herb, etc. Several spice boxes are ready on the table. You can make your own taste.
This is exactly the same as Japan's hot pot culture. You can add Japanese mastard Karashi, powderly chlli, big ball pepper Sanshou, chopped green onion, and ginger. Make your own seasoning!