Just arrived in Japan? Or maybe you have a final day left and want to stay close to Narita Airport, then don't worry, as you can find plenty to do in and around the area of Narita. Temples, hot springs, great food, and amazing museums, there are many attractions for when you visit the Narita area of Tokyo.
Here are the top ten:
1. AEON Mall Narita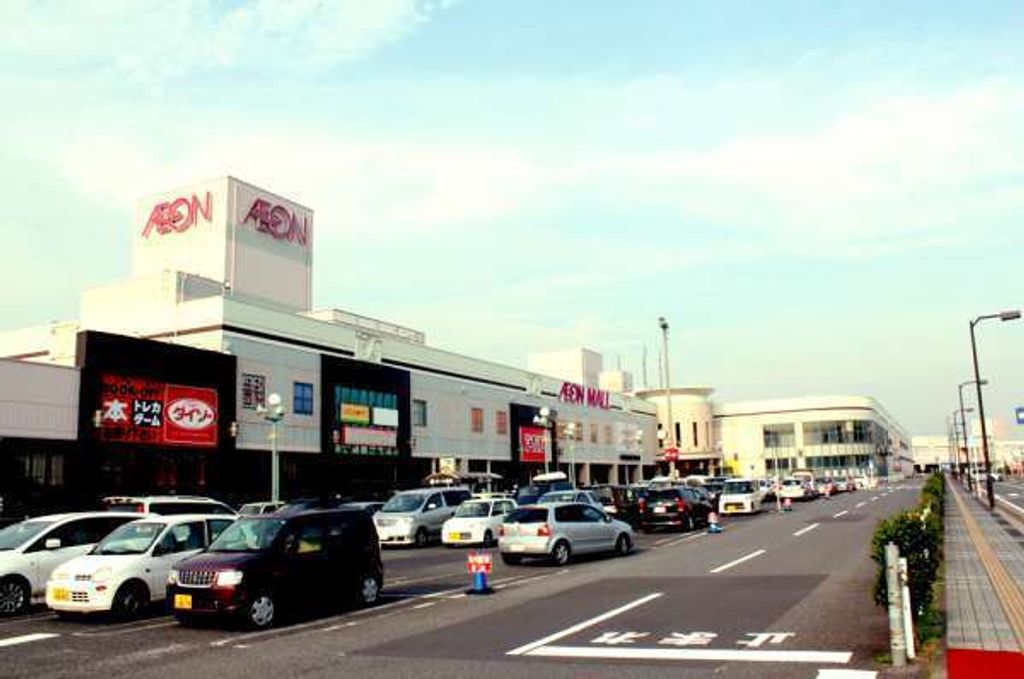 AEON Mall Narita is 5 kilometers away from Narita Airport and takes 10 minutes via a direct bus ride from JR Keisei Narita Station. In addition, there are also direct buses from major hotels surrounding the airport such as Marroad International Hotel Narita, Hotel Nikko Narita and the Narita View Hotel, so the mall is very accessible for overseas visitors using Narita Airport. AEON Mall has various stores dealing in products such as food and daily items handled by the AEON Corporation, restaurants and cafes, books and magazines, and clothing.
Meals and souvenirs can also be obtained at Narita Airport, but the mall is also recommended for people who want to further enhance their enjoyment of shopping and experiencing a variety of foods. Japanese fare such as kaiten sushi and tempura is of course available, but there are also Italian and Chinese restaurants. You can also partake in food that is distinct to Japan such as udon, ramen and takoyaki at the food court, and there are also plenty of familiar names such as McDonalds and Starbucks. In the shopping area, there are naturally stores dealing in clothes and miscellaneous items, but there are also plenty of shops to help you out at the beginning or in the middle of your trip such as an opticians, bookstore, shoe shop and CD store. Furthermore, you'll be happy to know that there are services to help you relax such as a nail salon, beauty salon and massage clinic. You can enjoy all of these things in one shot from daily shopping to cuisine at AEON Mall Narita.
A floor map is available in English, Chinese and Korean for the many overseas tourists who come and visit, and event information is listed in English so knowledge of the Japanese language is not necessary. It's also possible to convert US dollars to Japanese yen. At the information center, tourist pamphlets for Narita City are prepared so it's great to collect information just before heading out on that tour of Narita-san and Narita City. Also nearby, there is also the world-famous fashion brand of Uniqlo and electronics shops in the form of K's Denki and Yamada Denki.
Admission: Free
- Private guides to help plan a trip including AEON Mall Narita
- Guidebook from Planetyze about AEON Mall Narita
- Reviews from TripAdvisor about AEON Mall Narita
- Tours of AEON Mall Narita

2. Narita-san Shinsho-ji Temple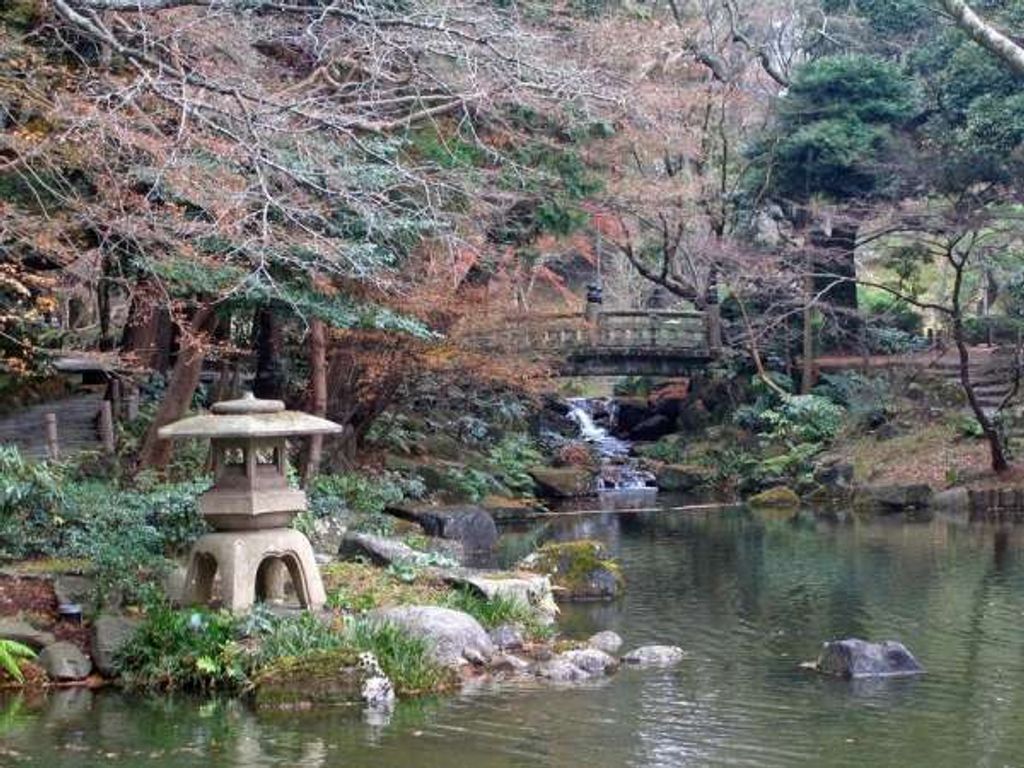 Taking 10 minutes from Narita Airport by JR, you can reach JR Narita Station. The way from the station to Narita-san is called the Narita-san Sando (the path to Narita-san). The area around the temple once flourished with ryokan, and for that reason, there were many dining establishments to relax weary travelers. When walking along Narita-san Sando, you may notice a lot of signboards for eel which come from memories of hoping for travelers to work hard. On this path towards Narita-san which still retains vestiges of the active ryokan during the Edo Era, there are numerous restaurants lined up serving rice crackers, dumplings and eel. At Narita-san, which also has many visitors from abroad, there are many restaurants for foreign cuisine scattered about as well. For overseas tourists who don't like Japanese food, they can still sightsee in the area. They can enjoy the hustle and bustle of the path until they finally reach Narita-san, and it is the ideal place to get a taste of what Japan is like. The 800m path to the temple continues on to the main gates.
At Narita-san Shinsho-ji, you can experience shakyo. Shakyo is the work of hand-copying sutras, or the words of the Buddha. It is said that performing shakyo quietly without being disturbed earns the Buddha's favor, and in recent years, it has become popular as a way to relax. You can get a taste of Buddhism within an atmosphere of serenity. There are also the Goma prayer rituals, a custom that has been taking place daily ever since Narita-san was first opened. This is a prayer service that has continued since the Heian Era when Narita-san was built. Many people come to pray in case of troubles or to achieve their wishes. Within these rituals, there is the fire ceremony. During the ceremony, fires are stoked over which a person's valuables (wallets, etc.) are held which earns good luck from Fudo Myoo. If you don't want to do that, you can purchase a Goma charm (there is a charge). Anyone can participate in the Goma prayer rituals which can be applied for at the reception area in the Hon-do hall.
Going further beyond the Hon-do hall at Narita-san Shinsho-ji, there is a 58m large pagoda that is called the Great Peace Pagoda. The large Narita-san Park stretches out at the bottom of the pagoda. In the lush green park, there is a pond with koi swimming in it and a waterfall that makes the park a calming place for many visitors to relax. You can enjoy that Japanese feeling throughout the four seasons with the plum blossoms in spring and the beautiful fall colors.
Admission: Free
- Private guides to help plan a trip including Shinsho-ju Temple
- Guidebook from Planetyze about Narita-san Shinsho-ji Temple
- Reviews from TripAdvisor about Narita-san Shinsho-ji Temple
- Tours of Narita-san Shinsho-ji Temple
3. Sawara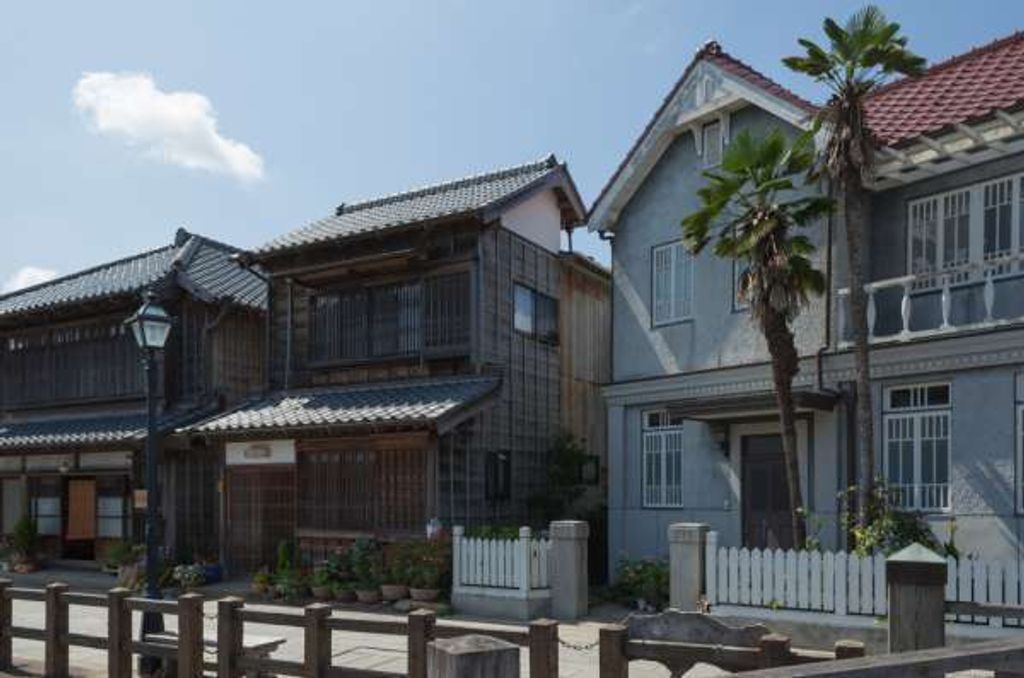 Located in northern Chiba Prefecture, Sawara flourished from the old days as a riverside town. Old merchant houses line the streets along the Katori Highway and the Ono River which runs from north to south through the town, and it is a place that overflows with Japanese spirit with so many movies and dramas being filmed there. It is also an area that is connected to Tadataka Ino who created Japan's first actual survey map. With this legacy of historical scenery and the pursuit of building a town to bring this legacy alive, it was selected as an Important Preservation District for a Group of Traditional Buildings for the first time in the Kanto region. There are many merchant houses whose family-run businesses have been passed down from long ago, and the area has been praised as a "living townscape."


There has been a movement to make the town of Sawara into a virtual museum under the management of the Sawara Wives' Association created from the wives of merchant houses. It comes off as a "whole town museum". The 42 shops display the old tools, lifestyles, traditional tastes and techniques, collections and the proud treasures of all the families to impress visitors. Besides the permanent displays that are shown all year long, there is the Hina Meguri doll festival in March, the Gogatsu Ningyo Meguri festival in May and the Oshogatsu Kazari festival during New Year's. There is the Sawara Grand Festival which is designated as a National Important Intangible Folk Cultural Property. A huge festival backed by 300 years of history, it occurs twice a year as a summer festival in July and as an autumn festival in October. On the gorgeous dashi floats in the event that is one of the three big float festivals in the Kanto region, there are profound sculptures and large dolls 4m in height decorating them. The spiritual and rhythmical melody that differs from anything played by an ordinary Japanese orchestra is handled by the Sawara Bayashi, one of Japan's 3 great musical bands.


Admission: Free
- Private guides to help plan a trip including Sawara
- Guidebook from Planetyze about Sawara
- Reviews from TripAdvisor about Sawara
- Tours of Sawara
4. Yamato-no-yu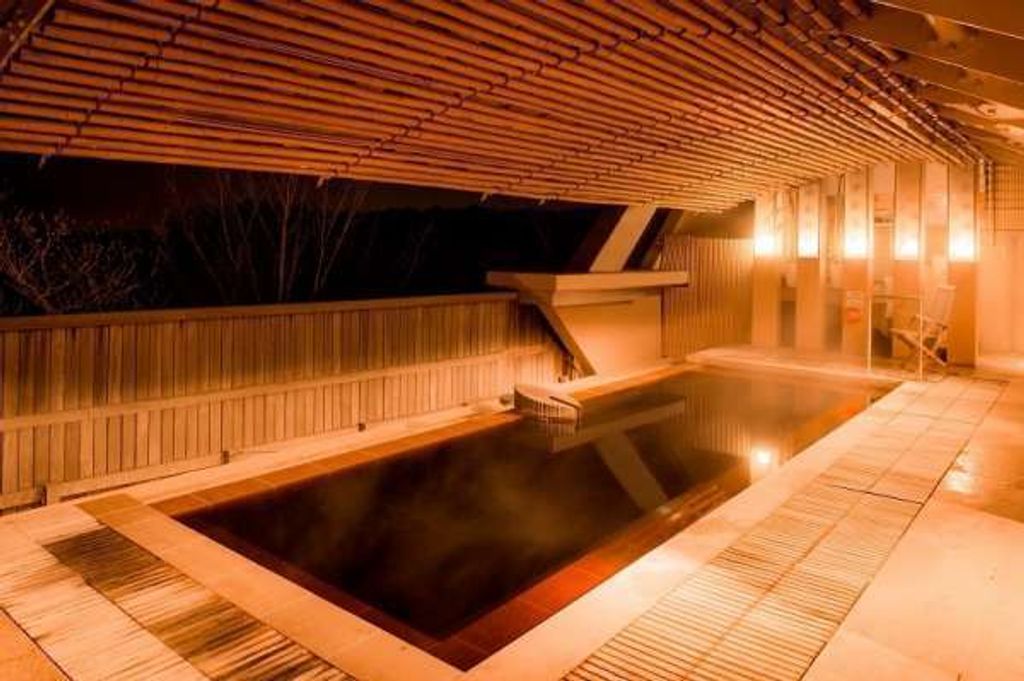 Yamato-no-yu is located near Narita Airport and Narita-san Shinsho-ji Temple. You can get a full view of a rural landscape in front of your eyes, and beyond there, you can see Inba Marsh and Mt. Fuji. The facility is 3 storeys tall to realize the best scenery. The A and B areas switch between men and women on a daily basis so you are able to enter either area. Starting with the open-air baths where you can get a full view of Inba Marsh, you can enjoy relaxation through amenities such as the cypress bath, a jacuzzi, the large sauna and the radiant bath which features tiled beds to warm the body. The 100% natural hot spring contains Kuroyu water which has the color of coffee, a special characteristic to this area. Originating from what is called a moor spring, the plant-based mild water is very easy on the skin. Because of the water's high permeability through the skin, blood circulation is sped up resulting in faster warming of the body. It's a superior bath which is effective for skin diseases and joint pain.


There is a sushi bar and a counter providing Japanese cuisine available while you enjoy viewing the scenery. There are plenty of options for semi-private dining and all sorts of private rooms. There is an outdoor bath with 3 exclusive rooms where you can leisurely enjoy a meal and take a bath while viewing the rural landscape. It is exactly like a private adult hideaway. There is also a gymnasium and an indoor pool, and spa treatment after getting refreshed. You can also relax while listening to music in individual rooms which place an emphasis on privacy. There are no tatami rooms as in regular Japanese onsen or rooms where you can lie down and watch TV, children under 6 years of age are not allowed to enter the facility and there is no smoking allowed anywhere so it is like coming to a resort area while being in Japan.


Admission: ¥ 700
- Private guides to help plan a trip including Yamato-no-yu
- Guidebook from Planetyze about Yamato-no-yu
- Reviews from TripAdvisor about Yamato-no-yu
- Tours of Yamato-no-yu
5. Boso-no-Mura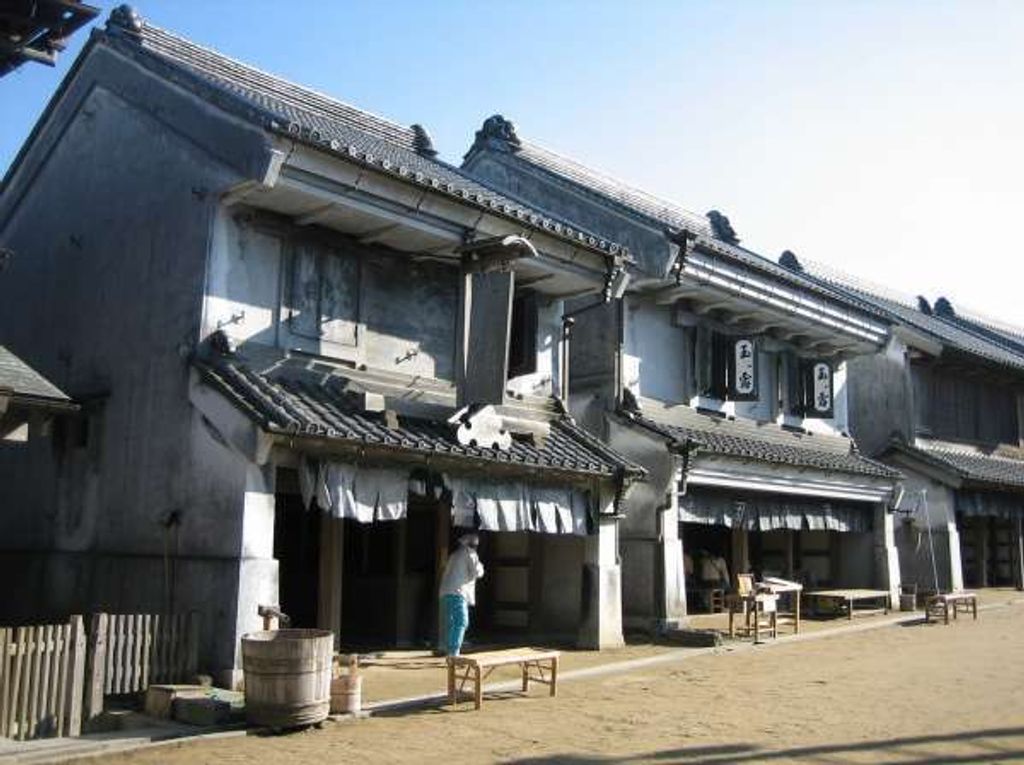 Edo is right there as soon as you enter. On the huge 51-hectare site, there is The Furusato-no-Gi interactive area which involves the lifestyles of merchants and farmers, and the Fudoki-no-Oka area which goes into the learning of the history and nature.


16 buildings have been constructed ranging from dining establishments including soba shops and other eateries to blacksmith shops, referring to the old avenues of Boso from the late Edo Era to the early Meiji Era. Inari shrines, jizo statues and watchtowers, regular structures on the old streets, are reconstructed here. It's a place which feels as if you've entered a scene of a historical drama. From time to time, it is actually used for filming as a location set for TV productions. Over the year here, there are 350 kinds of performances and interactive programs prepared. Very interesting programs involving painted candles, tatami coasters, papier-mâché painting, soba-making and making of futomaki sushi are provided. Even among these, a popular program is the trying on of armor and helmets. There is a profound feeling to this armor that is close to the real thing, and once you hold that katana, you become a proper solider.


The Fudoki-no-Oka area centers on the large and small burial mounds of Ryukaku-ji Temple that number well over 100. There are thatched-roofed farmhouses that were built in 1779 that haven't changed since the olden days. Features such as the surrounding verandas, the earth floors and the shining floorboards bespeak of a history spanning 200 years. The former white-walled Gakushuin main hall in the middle of a wide grassy area has been made into a National Important Cultural Property. It is a structure built in 1899 that relates school architecture representing the Meiji Era. At the Fudoki-no-Oka museum, information regarding archeology behind the unearthing of relics from primitive, ancient and Middle Ages Japan is collected and displayed. You can view valuable historical exhibits such as the skeleton of an extinct elephant calf discovered from Inba Marsh and Jomon earthenware. You can also see Burial Mound 101 which has been recreated to its original appearance while surrounded by terra-cotta figures from around the 6th and 7th centuries, and get a close-up look at the Iwaya Burial Mound, the largest of its kind in eastern Japan with one side measuring 80m.


Admission: ¥ 300
- Private guides to help plan a trip including Boso-no-Mura
- Guidebook from Planetyze about Boso-no-Mura
- Reviews from TripAdvisor about Boso-no-Mura
- Tours of Boso-no-Mura
6. Naritasan Park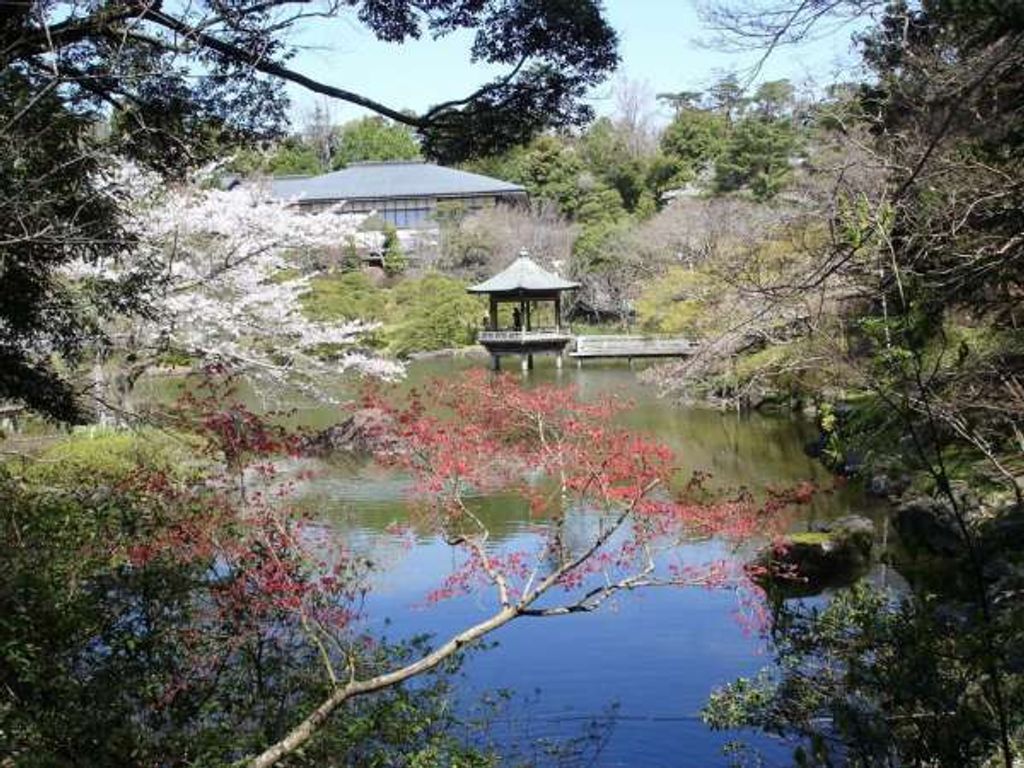 Naritasan Park is a garden in a hilly area at the back of the Great Main Hall of Shinsho-ji Temple. It is a resting area for visitors with a Western-style garden, 3 ponds, a waterfall and other features. Inside the park is the Naritasan Calligraphy Museum which exhibits works and information dating from the late Edo Era to the present day. Furthermore, to the side of the museum is a suikinkutsu (buried earthen jar) which is a feature of Japanese garden ornamentation from the Edo Era. The water overflows from the hollows in the bedrock and the sound from it dripping into the jar echoes in all four directions.


Naritasan Park has created a landscape filled with spirit only found in a Japanese garden that spans the four seasons. Established in 1928, the trees of the park that have lived for more than 80 years have grown wonderfully and are approaching maturity. In spring, there are the cherry blossoms but in addition, there are the approximately 500 red plum and white plum trees that average around 50 years of age. Annually for 2 weeks from late February, there is a plum blossom festival held with events also happening on the weekends. Starting from traditional musical performances featuring shamisen, koto and other Japanese instruments, you can also partake in the tea ceremony and have a drink of amazake for free. During the season when the fall colors are out in November, about 250 trees including maple, oak and gingko are painted in red and yellow, and they are reflected on the surface of the 3 ponds in the park. 10,000 visitors a day come for the Autumn Colors Festival. Tea ceremonies are held in the park teahouse, Sekishoan, and anyone can participate for free. People trying the tea ceremony for the first time are more than welcome, so you will want to take advantage of the opportunity by all means. The musical performances are held at the Ukimido gazebo over Ryuuchi Pond where you can listen to the beautiful tones of instruments such as the koto, shakuhachi and erhu.


Admission: Free
- Private guides to help plan a trip including Naritasan Park
- Guidebook from Planetyze about Naritasan Park
- Reviews from TripAdvisor about Naritasan Park
- Tours of Naritasan Park
7. Museum of Aeronautical Sciences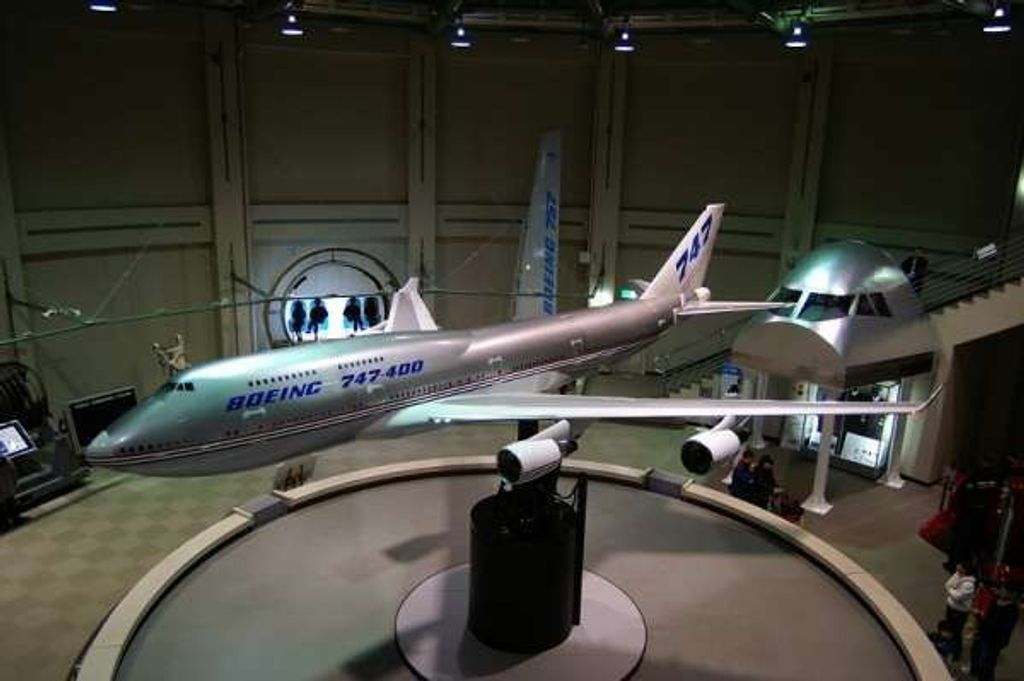 About 15 minutes away from the bus stops for Terminals 1 and 2. The museum is notable for its building that resembles a control tower. Passing through the outdoor exhibition area and going into the entrance, there is the central building, the east building to the right and the west building to the left. You can go through 4 experiences related to airplanes: operations of a model airplane, a training simulator, an experience with sound and boarding experience. First off at the vaulted west building on the first and second floors, you can operate a large mock-up of a 747. You can get into the cockpit at the back and operate the craft right in front of your eyes.


Next on the first floor of the east building, you can try out the pilot training simulator. You can enjoy the pilot's field of vision through 2 routes over Tokyo Bay and around Narita Airport. In the same building on the second floor, there is the sound room. Experience that full sense of realism through both your sight and hearing as you get that intense sound and panoramic images on the domed screen.


From the outdoor observation area on the third floor of the central building, you can get a close view of jumbo jets taking off and landing at Narita Airport and enjoy the amazing sounds of the engines. On the fifth floor, there is the circular observation room that resembles a control room. Devices having to do with air traffic control are displayed and you can view departing and arriving craft with help from the guide's explanation. Beginning with the Japan-made YS-11 No. 1 prototype in the outdoor area, approximately 20 craft ranging from Cessnas to helicopters are displayed. This is a place where you will want to visit for a tour at any time, not just before or after you come back from an overseas trip.


Admission: Adult: ¥ 500 / Child: ¥ 200
- Private guides to help plan a trip including Museum of Aeronautical Sciences
- Guidebook from Planetyze about Museum of Aeronautical Sciences
- Reviews from TripAdvisor about Museum of Aeronautical Sciences
- Tours of Museum of Aeronautical Sciences
8. Sakura-no-Yama Park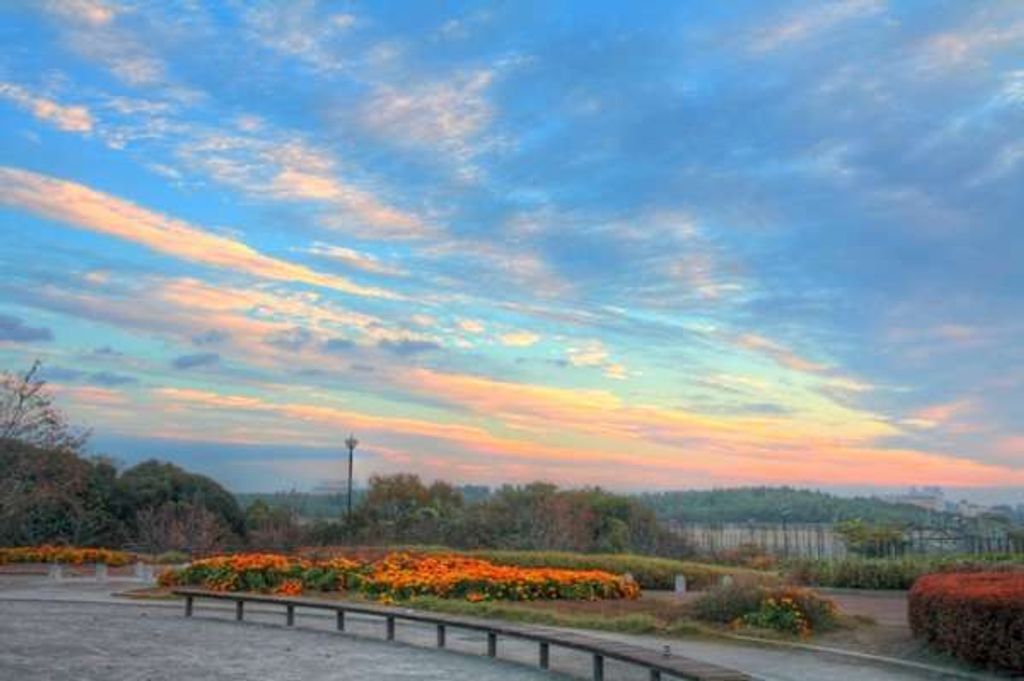 Sakura-no-Yama of Narita City is a park situated on a small hill to the north of a 4000-meter runway at Narita Airport. It's popular for being able to see the departure and arrival of airplanes at close range. You can also enjoy the rare sights of seeing the moment when the tires of a plane at takeoff tuck into the fuselage with the white steam coming off the wings. You will feel like cheering when the plane goes over your head as it roars by. It's also spectacular when a plane approaches for arrival close enough so that you can almost touch it. Being able to see all kinds of planes is just one of the attractions. 73 airline companies service Narita Airport involving 91 cities overseas and 11 cities within Japan for a total of 102 cities. It's also fun to take photos of jumbo jets and airbuses and foreign airplanes with their colorful bodies and unique designs along with the flowers throughout the four seasons. In the lush green park, 350 cherry trees are planted and with the multicolored flower fields, they are visited by many people in the spring.


Admission: Free
- Private guides to help plan a trip including Sakura-no-Yama Park
- Guidebook from Planetyze about Sakura-no-Yama Park
- Reviews from TripAdvisor about Sakura-no-Yama Park
- Tours of Sakura-no-Yama Park
9. Narita-san Omotesando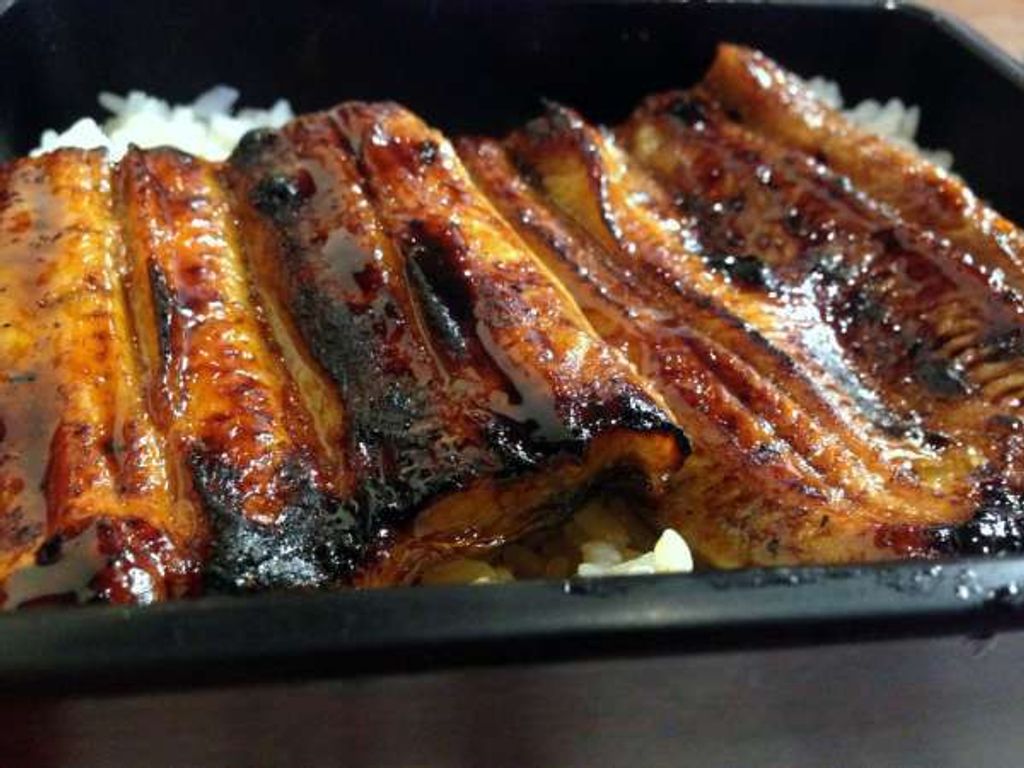 Narita-san Omotesando is the closest place to the airport where the good old days of Japan remain. It is said that the area is the most tourist-friendly place for a taste of Japan in English due to the large number of foreign visitors. The first thing you notice as you walk along the street is the great number of establishments selling eel. Eel has been a Narita delicacy since the Edo Era. Eel cuisine has been popular due to its high nutritional value, its ability to energize people making the long journey away from Edo and the proximity to the habitat of the eel.


Just past the middle of the street is Kawatoyo where you can see staff filleting eel at the storefront. Walking through that smoky sweet aroma is also one of the things to look forward to. Nagomi-no-Yoneya, an establishment opened in 1899 dealing in kuri-yokan (chestnut bean jelly) also runs a yokan museum at the back. The yokan with added fortune slips is quite unique. Elsewhere, there is the Saheiji Kawamura Store which has the famous Teppo-zuke pickles, the lone sake brewery on the street, Chomeisen, and other shops which have many of the most famous products in Japan. Furthermore, there are buildings which have existed since their construction in the Edo Era and which are still operating in the forms of the Onoya Inn and the Mitsuhashi Pharmacy both of which have been designated as Narita City Tangible Cultural Properties. Just strolling along the old street is enjoyable in itself. Halfway on the street to the left is the Narita Tourist Center which is recommended to get information on the area.


Admission: Free
- Private guides to help plan a trip including Narita-san Omotesando
- Guidebook from Planetyze about Narita-san Omotesando
- Reviews from TripAdvisor about Narita-san Omotesando
- Tours of Narita-san Omotesando
10. Katori Shrine
Only three shrines predating the Edo Era have had the label "Jingu" applied: Ise Jingu, Kashima Jingu and Katori Jingu. Such structures were given the rank of Jingu as gods to appease and protect the nation. Katori Jingu is a prestigious shrine established in 643 BC. Built on a slightly elevated mountain called Mt. Kamegase, the 123,000㎡ area known as Katori Woods is a Natural Monument of Chiba Prefecture. You can enjoy the four seasons through the several hundred trees which include cedar, maple and especially cherry. Once you pass the brilliant vermilion torii, there is the path to the shrine lined with stone lanterns among the old trees. And then walking beyond the stone torii and the main gate, you will see the Important Cultural Property-designated roumon tower gate. Built in 1700, the gravitas-laden roumon is a symbol of Katori Shrine. In contrast, the haiden that was built in the same year has an underlying tone of black with upper carvings that are very detailed and gorgeous with brilliant color. The contrast emphasizes its power and it's a building that has character.


To the right of the haiden is a sacred tree which is 1000 years old and is 10m in circumference. The old cedar tree stands beautifully tall as if a god were to come down. Along with the keystone at Katori Jingu, there is another 20km away at Ibaraki Prefecture's Kashima Jingu with the pair of them being magical stones. It is said that pressing down on the keystones pressed down on the head and tail of a thrashing giant catfish underground which calmed the earthquakes. The part of the keystones that rose above ground concealed magical stones which extended so far below that their bottoms would never be shown no matter how far people dug. Enshrined in the rear shrine is the aramitama, the wrathful side of a spirit which is said to directly push people from the back. This is harmonized by the nigimitama, or the normal side of the spirit, enshrined in the main hall (honden) which is said to bring good when going towards an objective alongside the aramitama.


Admission: Free
- Private guides to help plan a trip including Katori Shrine
- Guidebook from Planetyze about Katori Shrine
- Reviews from TripAdvisor about Katori Shrine
- Tours of Katori Shrine
You probably were or heard about at Narita, but do you want to know what the city has more than the airport?
If you think that Narita is only the airport, you have to go back and try to visit this city that offers a lot of great spots.
Narita is one of these cities that there are hidden surprises and to know them, it is good to be with people that understand the place.
You are in your trip and probably want to take the best from the country in your short time there. For this, we recommend you to contact one of our guides. They can orientate you and you will certainly go to the right places, save your time and have a better experience. But if you think that it is terrible to make trips with guides and have to follow a schedule, we present you the differential of TripleLights, you can customizable your itinerary following your interests and also go on your time, without needing rushing. Furthermore, you don't need to be in a huge group, you can only with the people you are traveling and that you care, learning more about the culture and history of the place.
But you probably think that all this will be so expensive, right? No.
TripleLights offers private guides to make customizable itineraries, tours to guide you to the best spots and private cars to you to be able to navigate Narita and Japan without depending on public transportation, all these for an affordable price.
Watch the following video to know more.
Blogs about Narita
How to get to Central Tokyo from Narita Airport
Top Things to do and places to visit in Narita
5 Things to do on a Day Trip to Narita