Super welcome to Mt. Fuji!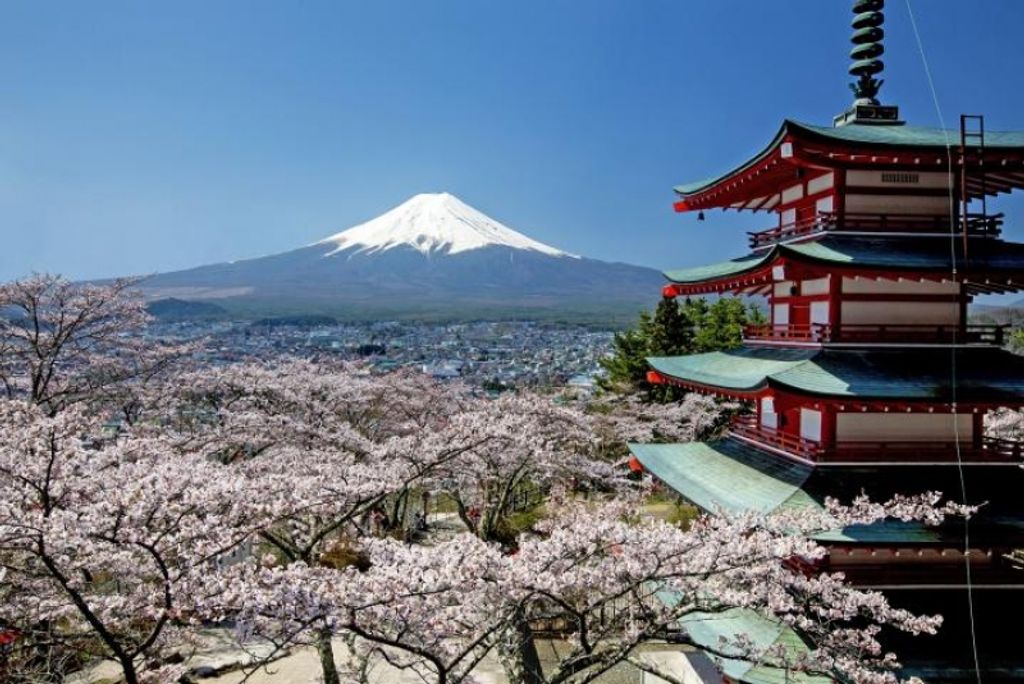 (Fuji-san shot from Arakura Fuji Sengen Jinja Shrine in Fujiyoshida City. Japan's best view!?)
<The latest news as of July 1, 2022> Mt. Fuji opened for general climbers today, most probably closing at the end of September.
Mt. Fuji or Fuji-san (san refers to mountain), with an altitude of 3,776 meters, is located about 130 kilometers west of Tokyo, the Shizuoka-Yamanashi prefectural border. It's not just the highest in Japan. It's not just a world-famous Japan's symbol with its complete shape of elegant triangular pyramid, either.
Also, it's not just one of Japan's most popular mountains even for overseas day-trippers to climb. We have seen over 200,000 people climbing Fuji-san each year, mainly in July and August.
The bottom line is that literally Fuji-san has been, and will be, Japan's best spiritual home over the centuries, most probably ever since B.C. Now you may wonder how come Fuji-san is so special.
Part of the reasons might be that the Japanese have long been overwhelmed by its graceful beauty and extreme power as an active volcano which has often erupted in its history, last in 1707. People must have gazed each time in special awe at Fuji-san for its super power.
That's why people called it Fuji-san, with the word fuji standing for "immortality" and san for "mountain" in the Japanese language. So Fuji-san is kind of "immortal mountain" for people wishing for their longevity or eternal life.
By the way, don't you think that the word Fuji sounds like Fiji, island country in Oceania? The other day I called the Fijian Embassy in Japan to see whether Fuji has something with Fiji, or whether Fuji is a Fijian-derived word or not. A staffer there kindly told me as follows:
In the Age of Discovery (1774), a British explorer Captain James Cook set out westward from Whitby. While his ship was on the South Pacific Ocean, Oceania, he found an island with a beautiful shape of a triangular pyramid (Fujian island). He asked local sailors, who happenly came along, the name of the island. They answered, "viti." The local sailers were Tongan people. And Captain Cook misheard "viti" for "Fiji." This is why the islands are currently called Fiji.
Interestingly enough, they say that the Tongan word "viti" refers to "something conspicious or outstanding among the woods." Actually Fuji-san is super outstanding in the sea of trees. What do you think?
This picture, copied from the web page, might be the very Fijian island which Captain Cook ever passed by???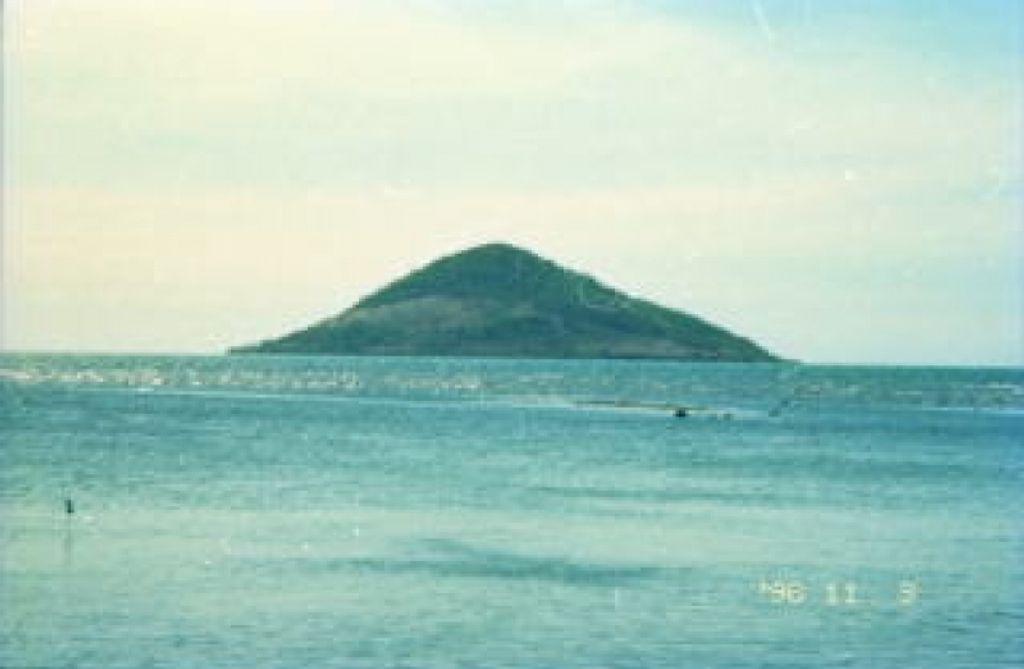 Sorry I might have sailed a bit too far away down to Oceania. Let's "sail back" to the main point, spiritual Fuji-san.:)
<Fuji-ko? What's that?>
What people have done is not just enjoying viewing Fuji-san from far away. There have been a whole bunch of people coming from across the country to climb to the top in the summer. This is because they believed that there exist three Buddhas at the top of Fuji-san, by looking at its three jagged mountaintops.
Reality is that there were a lot of village delegations or so-called Fuji-ko(ko= group of worshipers) in the Edo Period (1603-18687). They climbed Fuji-san, chanting a prayer to the Buddha on their way to/from the top on behalf of their own village people, including sick persons, the elderly, pregnant women, or the challenged.
Is Fuji-san worth a go? Absolutely YES. I think It's well-worth climbing. No doubt about it. As to its trails to the top of Fuji-san, there are three routes, north route, east route, and south route. I hear that currently the most popular trail is the south route with around 70 per cent of climbers, the 2nd most is the north route with 20 per cent, and the 3rd is the east route with 10 per cent.
Each route has a shrine called Sengen Jinja Shrine (jinja=shrine), known as Asama Jinja Shrine at the foot. So whichever route they took in the past centuries, Sengen Jinja Shrine was where they visited early on and prayed for their safety of their own before hitting the road. After coming down the mountain, they visited the shrine again to thank the goddess of Fuji-san for returning safe.
Note: Currently, all of these trails are closed to climbers because of the Covid-19 pandemic. Indeed we're sacrificing so much this year, 2020. So let's wait for 2021 and beyond.:)
By the way, the 8th station and above of Mt. Fuji is the precincts of Sengen Jinja Shrine. So it's a very very sacred area. Why is that?
The reason is very simple. Fuji-ko people threw coins from its rim into the crater back in the 17th century. Then-Shogun of the Edo Shogunate, Tokugawa Ieyasu, regarded the crater as an huge "offertory box" and offered the crater plus its area to Sengen Jinja Shrine. He estimated that the crater floor is at an altitude of the 8th stations.
The fact is that the crater floor is 3,538m and the 8th stations are approximately between 3,200m and 3,400m above sea level respectively. Anyway, it might be safely said that Fuji-san's crater is the hugest "offertory box" in Japan.
Here's a shot of Sengen Jinja Shrine, on the south route, in Shizuoka Prefecture. You see a small? wooden offertory box in between the prayers and the main shrine building. Also the man on the far right side, wearing a white haori (half-length coat) and green hakama (long pleated trousers) is a Shito priest. (A maiden serving a Shinto shrine wears a white haori and vermilion hakama)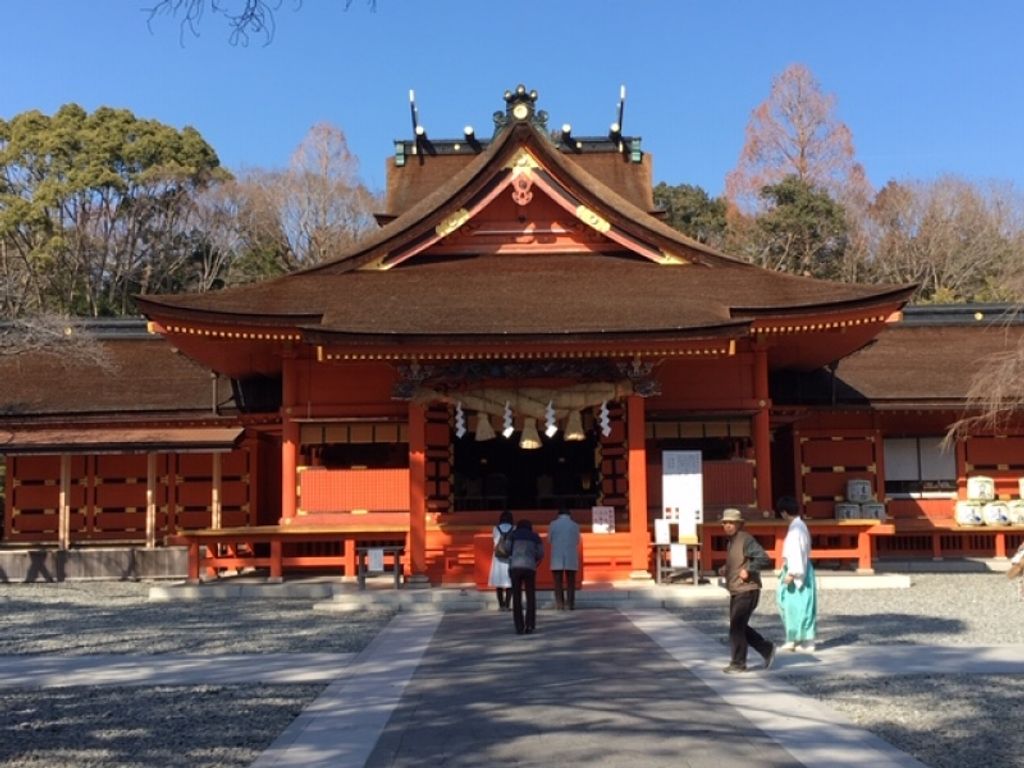 Here's a Fuji-san-view from Sengen Jinja Shrine shot in February, 2019. Fuji-san is covered with less snow than usual at this time around.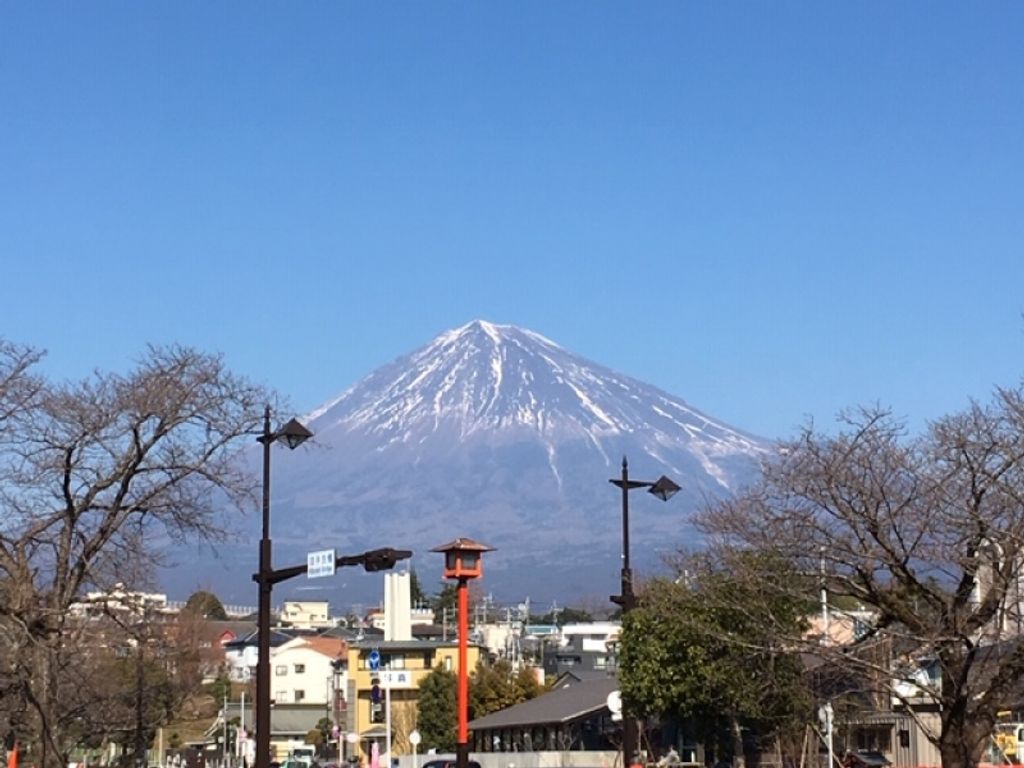 They say that if you could happenly see an upside-down image of Fuji-san reflected on a lake around it, you would be super happy/lucky. This is because it comes out only when there's no wind nor ripples on the lake. But, it is usually a touch windy around Fuji-san all year round. So when it happenly appears, you are SUPER Happy. The same thing is true of Kinkaku-ji Temple in Kyoto.
Here's an inverted image of Fuji-san reflected in Lake Kawaguchi. Sorry it's a bit vague. When I visited, it was a little windy.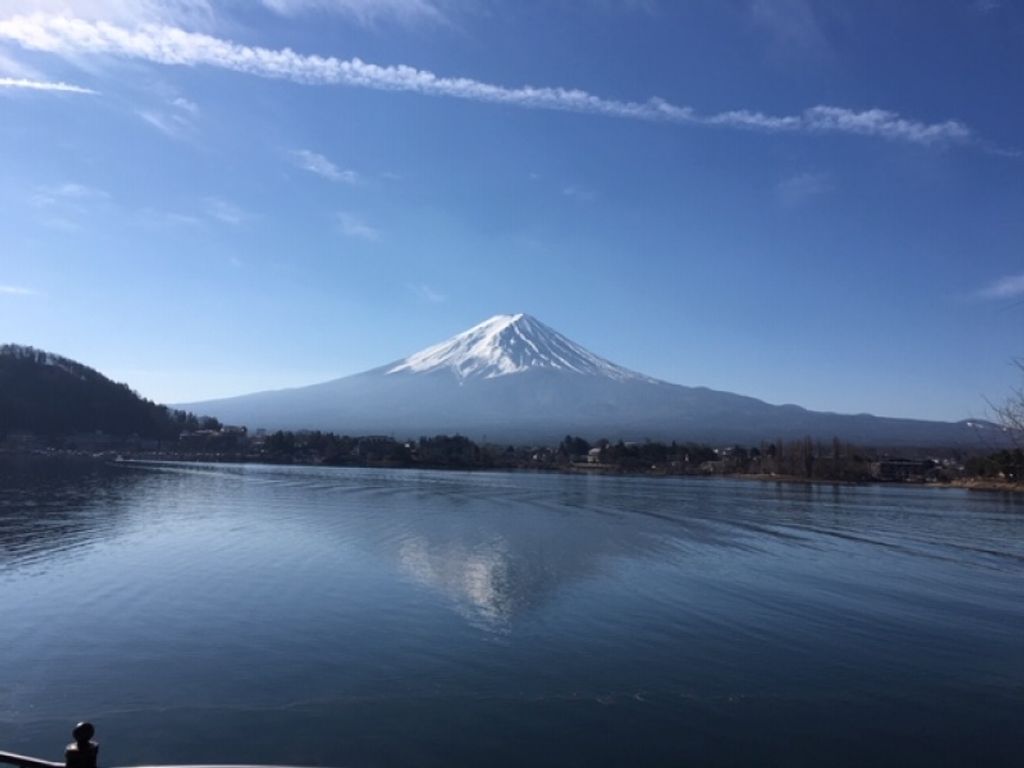 Ko-Fuji (ko=small) : Fuji-san is cradling Ko-Fuji on its lap!?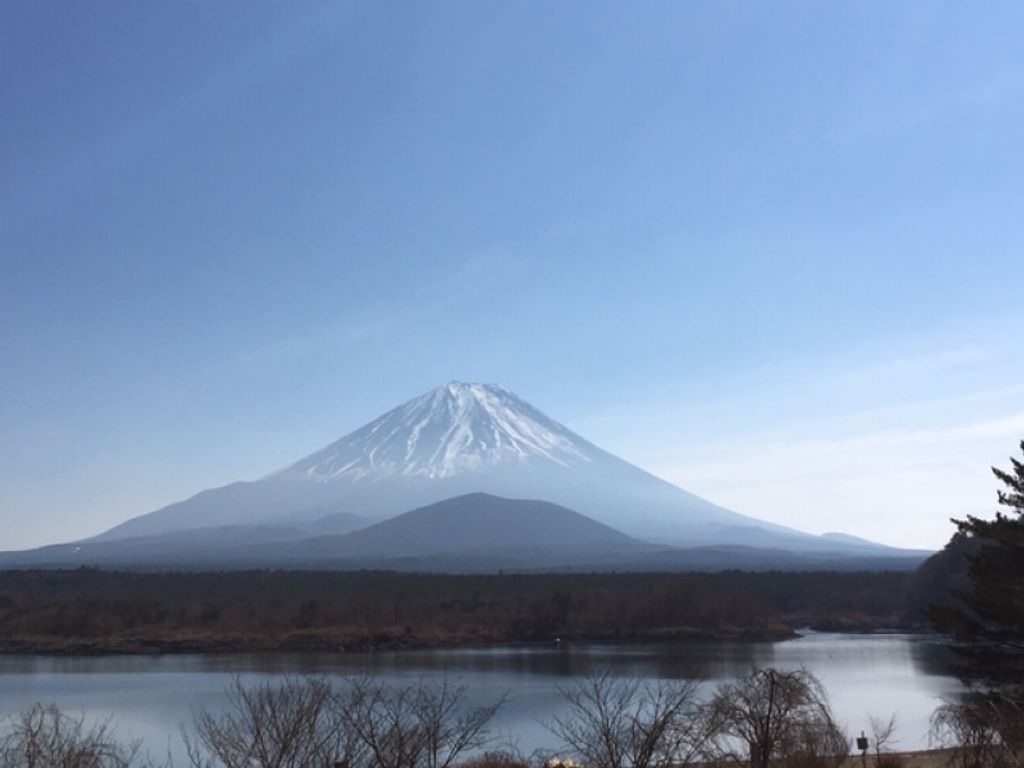 An increasing number of foreign tourists climb Fuji-san each year, about 20% out of 300,000 climbers each year. Here's an interesting story about Fuji-san. I once heard former US President Obama saying at a press conference, like "In Japan they say you will be a fool if you climb Mt. Fuji twice." Actually "once" is enough to see how great Fuji-san is, I think.
On the other hand, there are a few mad climbers like Yoshinobu aged 74 (stunning record holder ever as of June, 2020). Incredibly he has climbed Fuji-san as many as 1,928 times over the past 30 plus years, often twice a day. He says it's just for exercises, keeping fit by climbing it.
What he has to say about tips for Fuji-san-climbing is to keep up a steady rhythm darn well by breathing OUT. Number two is to take two plus litters of water on the previous day in order not to have altitude sickness. Needless to say, I think that you need to get used to the altitude by taking a break frequently, and rest for a while before hitting the road half way up, at a height of about 2,500 meters.
Anyway you don't need to climb Fuji-san TWICE to see the extremely magnificent, elegant beauty of Mt. Fuji. Once is enough. Hearing the press conference of former US President Obama, I looked back on my younger days. I was like, "Right, but that means I must literally be a real fool. Coz I did climb Fuji-san as many as TWICE, once in my 20s with my friends and again in my 40s with my family.
Now I think it might be your turn to climb Fuji-san once or even twice.:) Sure you will be captivated by its breathtaking beauty!! You'll feel you are on the MOON, not on Mt. Fuji. 100%!!:)
First you go up to the mountainside by bus form the nearest train station. In case of the south route, it usually takes 5-7 hours between the mountainside and the top, return. If you would like to stay at a mountain cabin, you should be prepared for that it might be extremely crowded, hard even to roll over at night. Though there are about 50 mountain huts along the three mountain trails in total.
Also when staying at a mountain cabin, make sure to enjoy the sunset and/or the sunrise. You sure will see again who you are, and who your life has been/is/will be for. It's a touch spiritual, isn't it?
PS: If you successfully get to the top of Fuji-san, I would suggest you try "Ton-jiru" or miso soup with port & veg, available at a hut on the top. I hear it's super awesome!:) Worth a TASTE!
Sunrise from the top of Fuji-san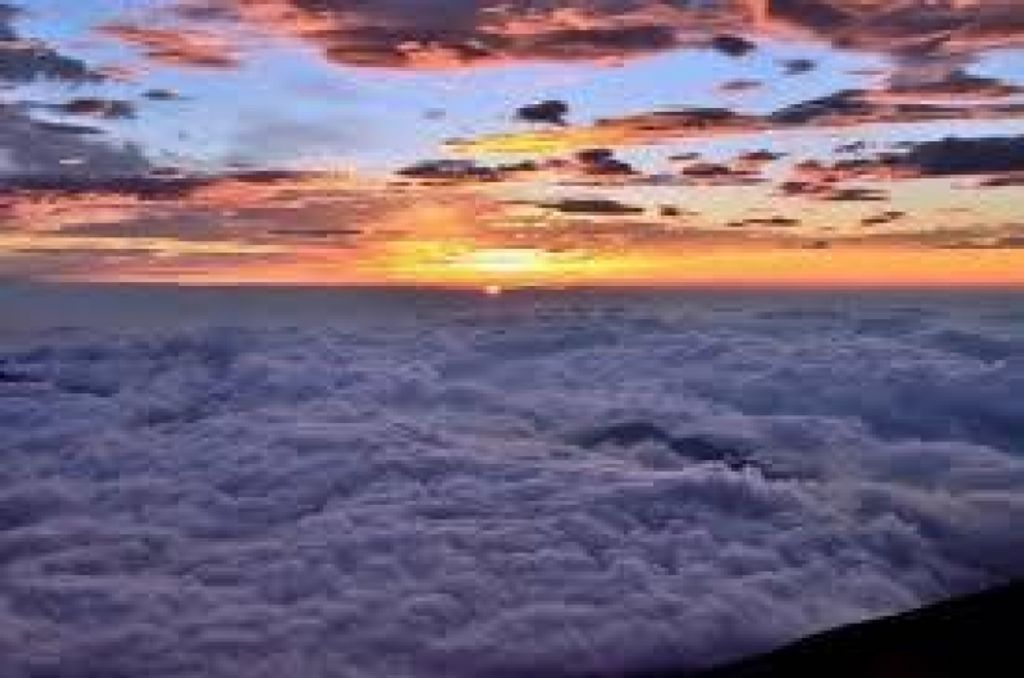 Fuji-san is ranked #1 as something super joyful in Japan, especially when reading a dream on New Year's, along with a 2nd-ranked hawk and a 3rd-ranked eggplant. Therefore there are many local Fuji-san-like mountains across the country which are called Fuji-san something-or-other. There are as many as over 300 local Fuji-sans to meet the demands of local people adoring Fuji-san. Here are some of them.
(1) Ezo-Fuji or Yotei-zan in the northern island of Hokkaido (1898m)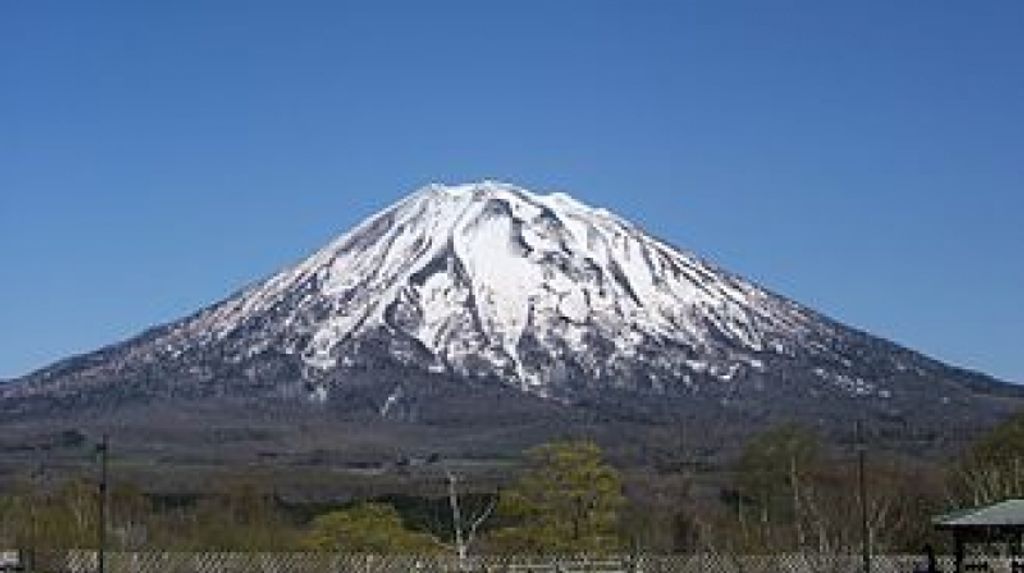 (2) Tsugaru-Fuji or Iwaki-san in the northern part of Honshu (1625m)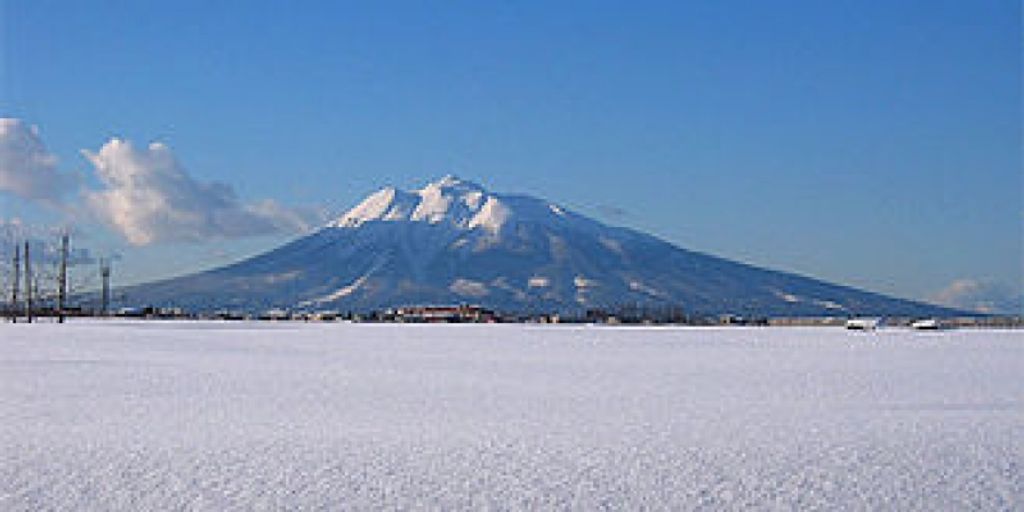 (3) Satsuma-Fuji or Kaimon-dake in the southern island of Kyushu (924m)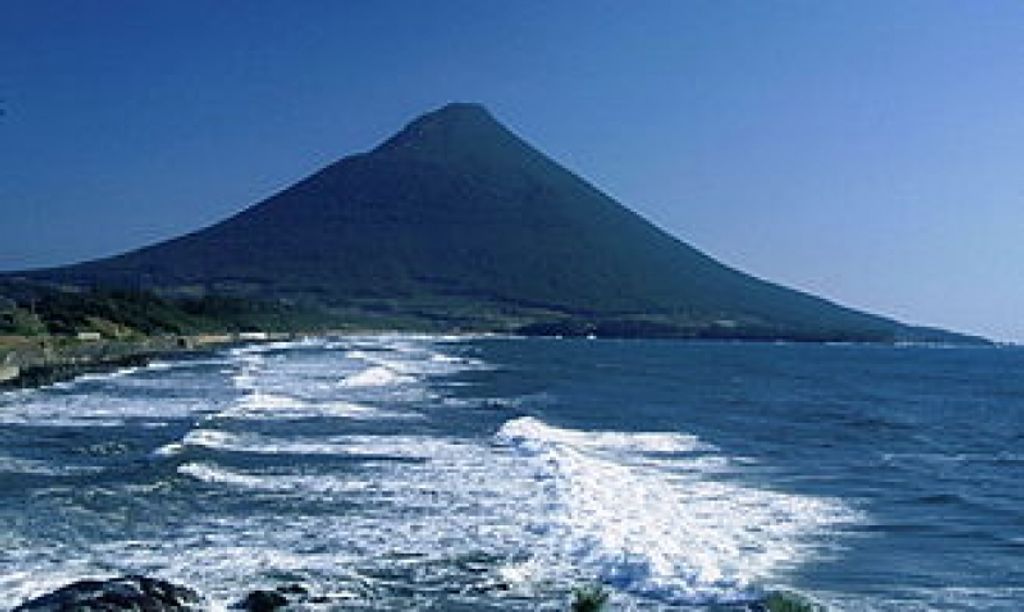 Fuji-san has ever been depicted by so many artisits in the past. One of Japan's world-famous painters is Hokusai. Here's one of his great works, Great Wave, painted in the 19th century!! (I'm very very sorry it's so vague here.)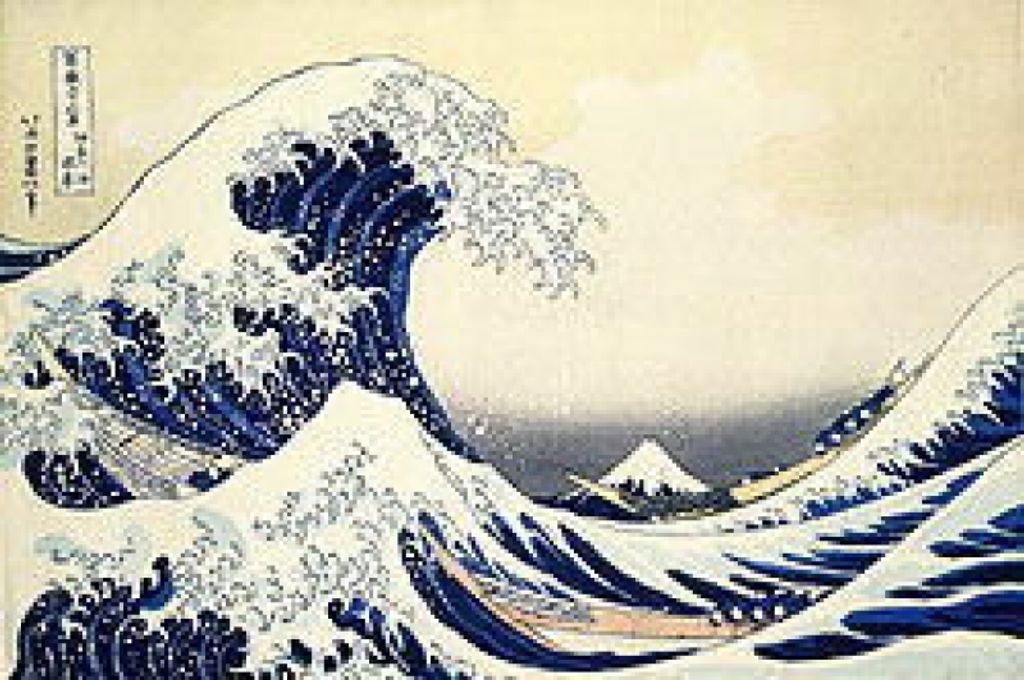 Finally a little more information for those who have a sweet tooth.
They have awesome Yokan or sweet been jelly called "Fuji-san Yokan" at a Japanese-style confectionery by Lake Kawaguchi-ko, north of Fuji-san. Here's a lump of rare INVERTED Fuji-san Yokan! Doesn't it look tasty? Be sure not to put this shot upside down, because the very INVERTED image of Fuji-san is a sign of the best luck.:) Now please help yourself!
So when you are talking about Mt. Fuji, you are talking about the very Japanese history and culture.
Major League or Fuji-san-class thanks for visiting Fuji-san.:) I'm very much looking forward to meeting you soon after the covid-19 pandemic. Stay safe and have a nice day.:)