Nikko area is one of the greatest tour spot in Japan where you can see magnificent theme park created by nature.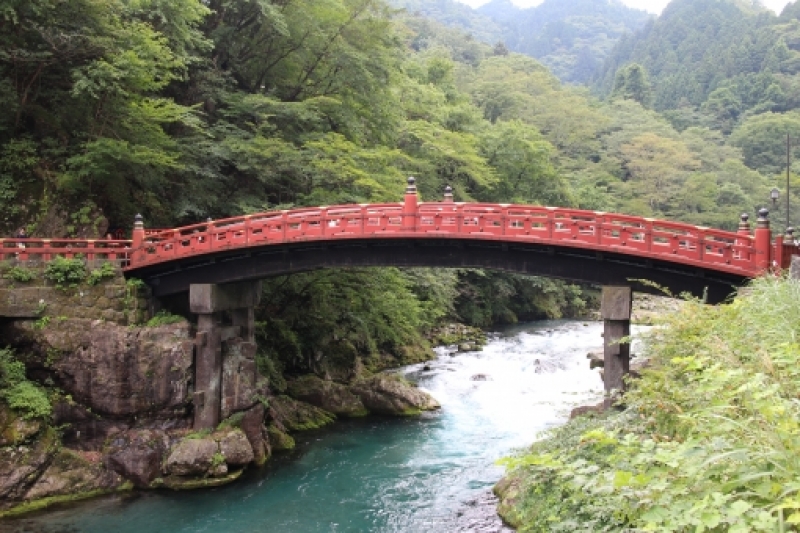 In parallel, it is also the theme park of Edo era (1603~1867) which Ieyasu Tokugaea (the greatest top worries of Japan) established
and had continued around 270 years with peace and had created lots of traditional Japanese culture during the era.
Please refer below drawing of Nikko area tour spots versus its' altitude created by me.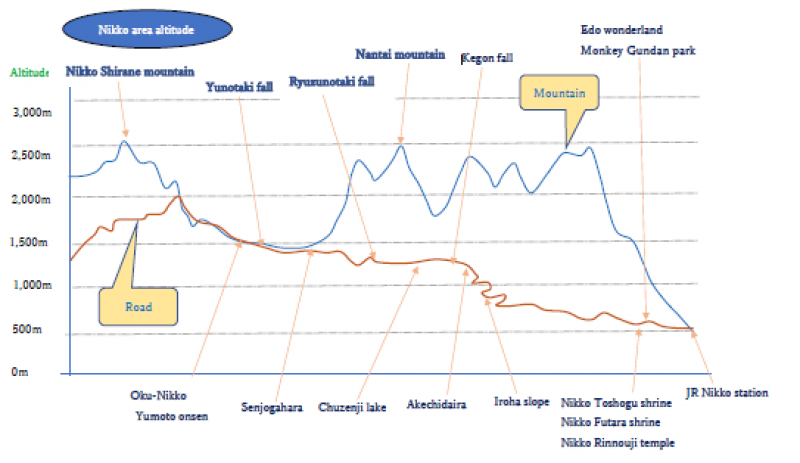 I put various tour spots which are pointed in the altitude drawing shown by arrows.
As you can see in the drawing, Nikko area consists of four layers plateau as follows.
The first layer is located on altitude from around 500m to the position below Iroha slope where you can mainly visit
Nikko Toshogu shrine, Futara shrine, Rinnoji temple , Edo wonderland, Monkey Gundan park and so-on.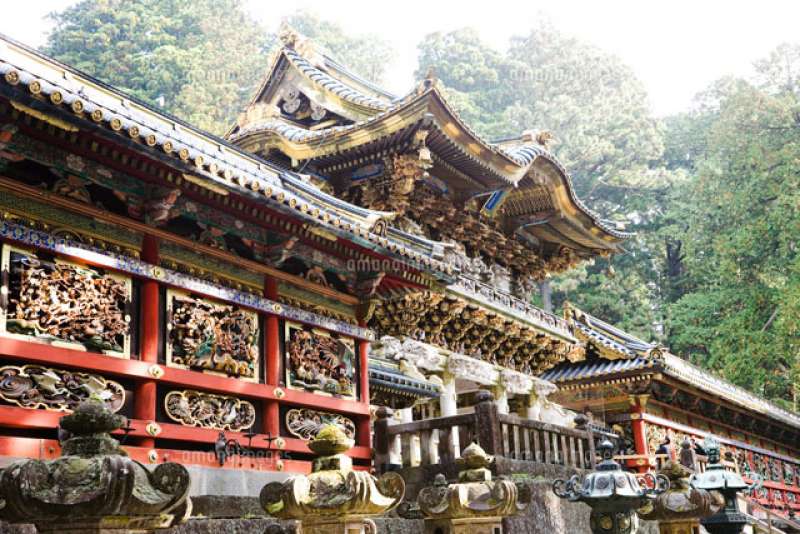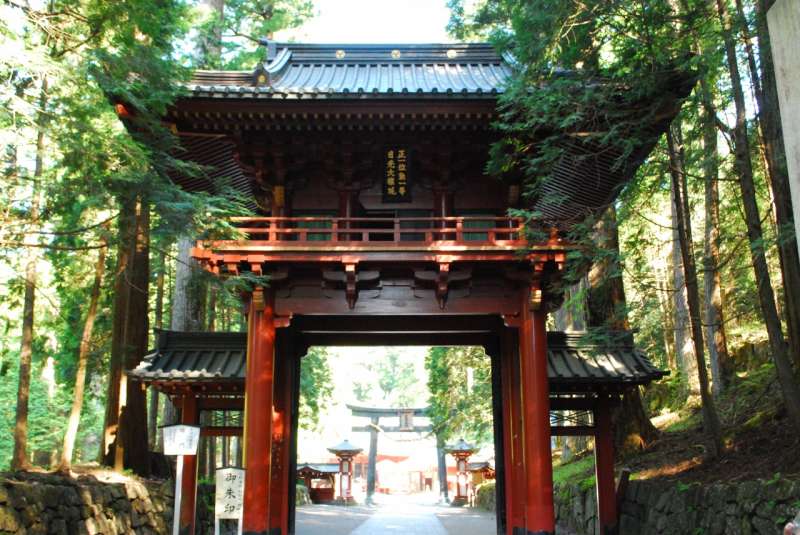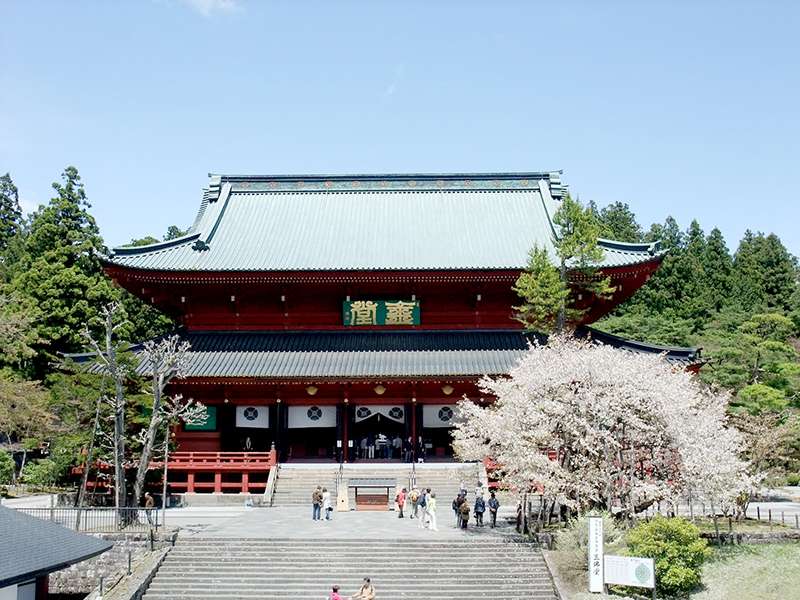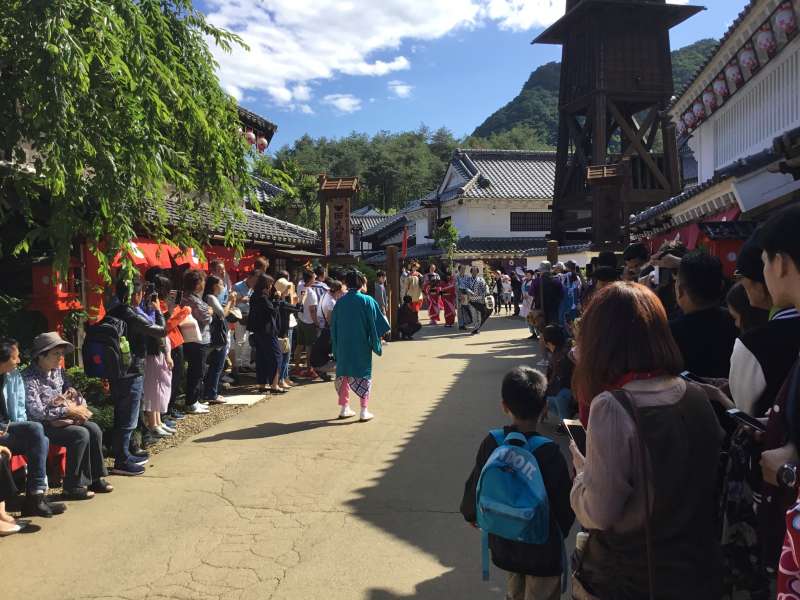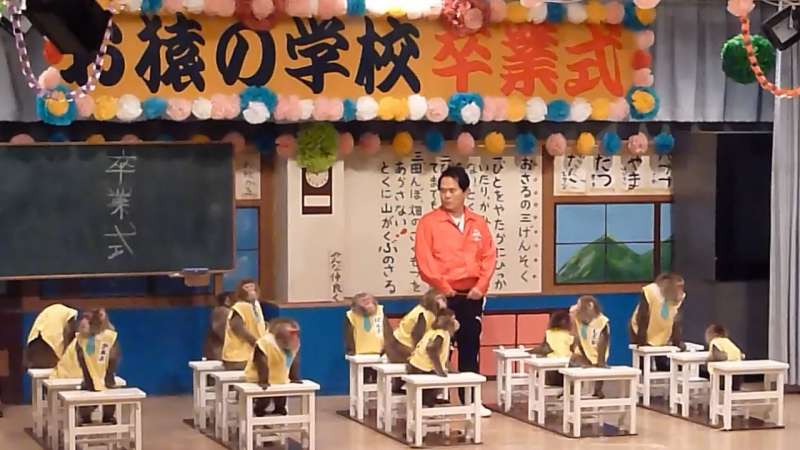 The second layer is located on altitude from the point of upper of Iroha slope to the bottom of Ryutou fall around 1300m altitude where you can see Akechi daira & Ropeway, Chuzenji lake, Kegon fall and so-on.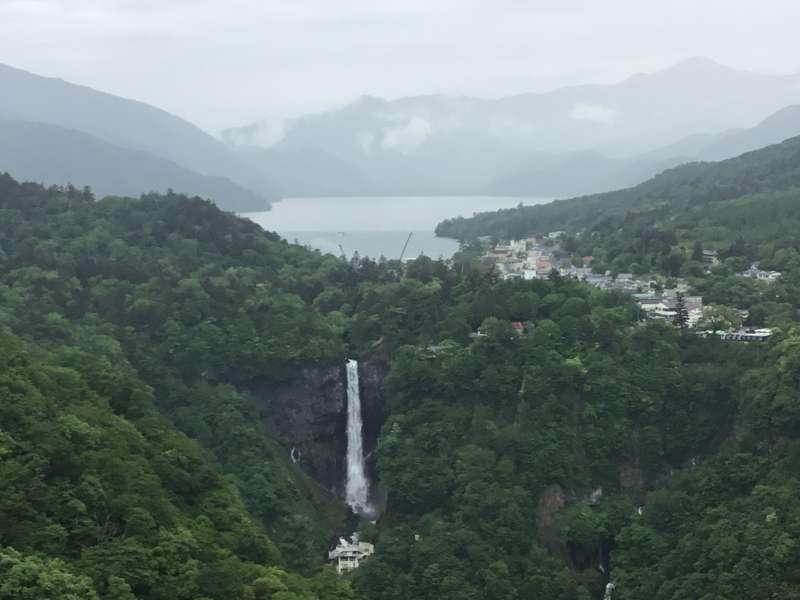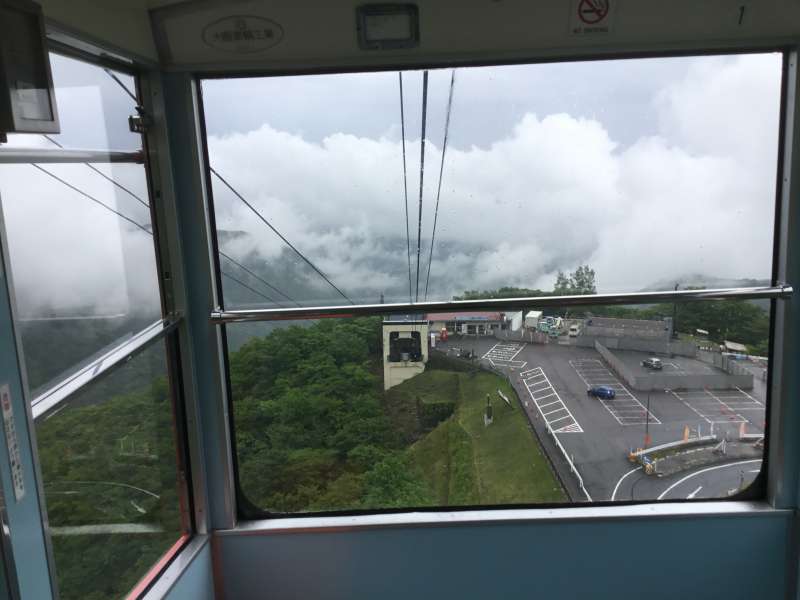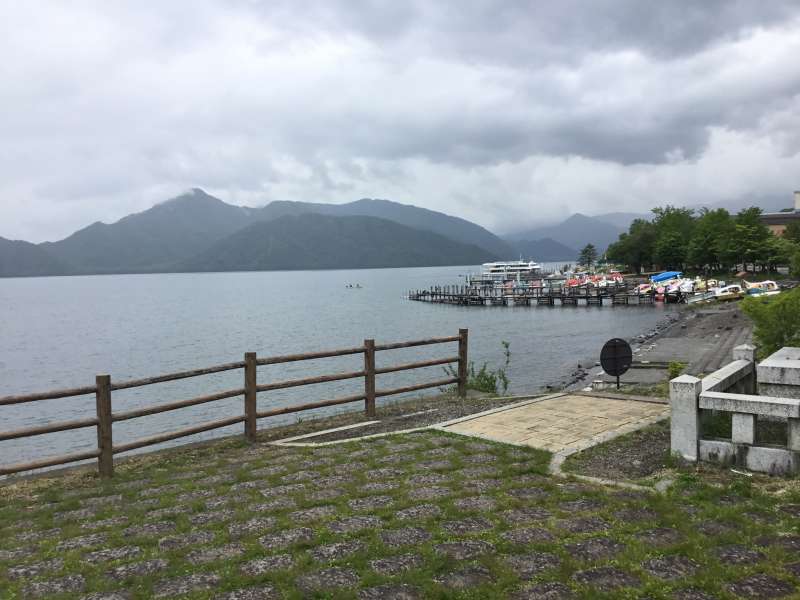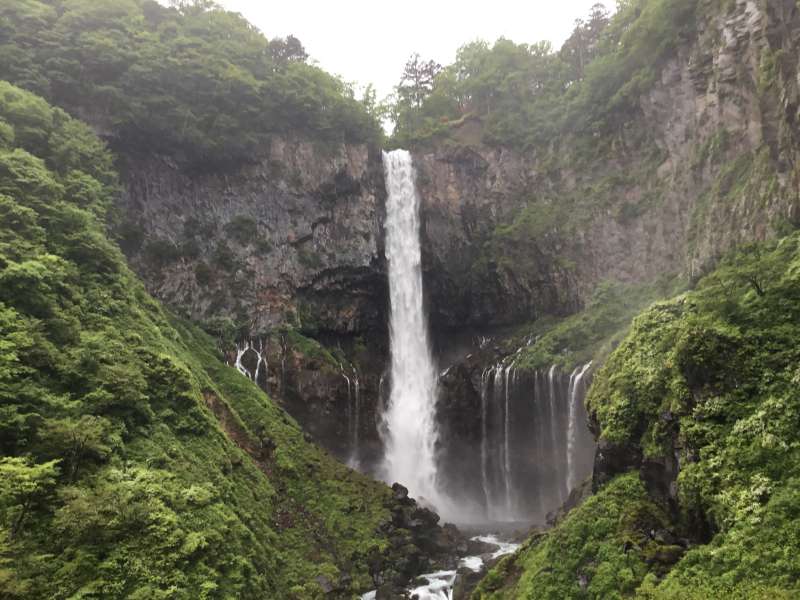 The third layer is located on altitude around 1400m upper Ryuzu water-fall where very wide Senjogahara plain is spread over the area.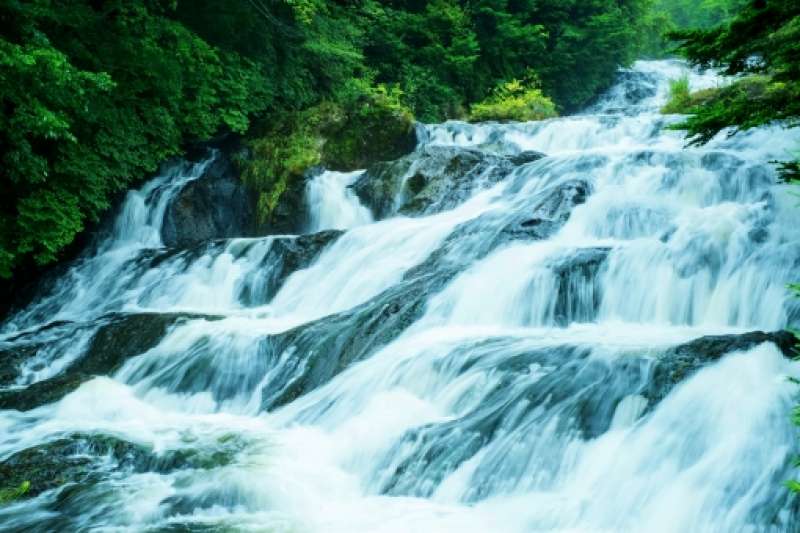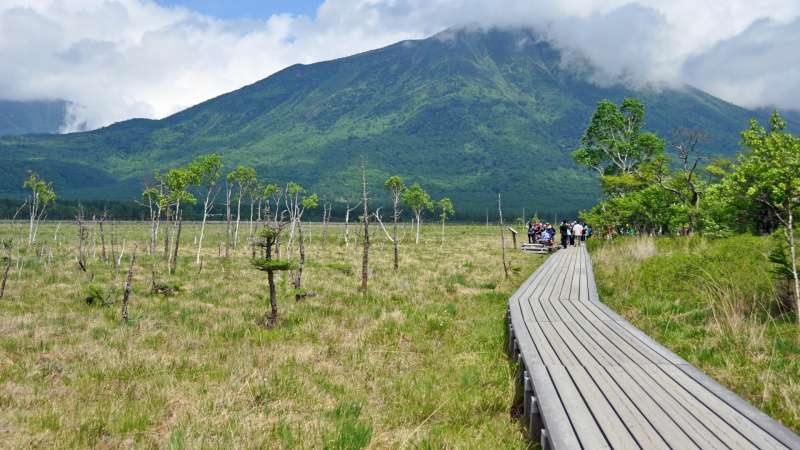 The fourth layer is located on altitude around 1500m upper of Yunotaki fall where you can see Yunoko lake and enjoy OkuNikko Yumoto onsen/hotspring.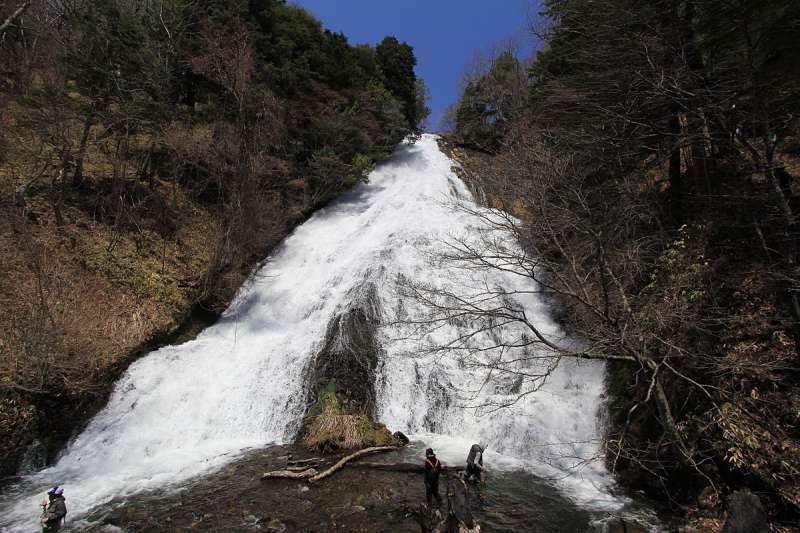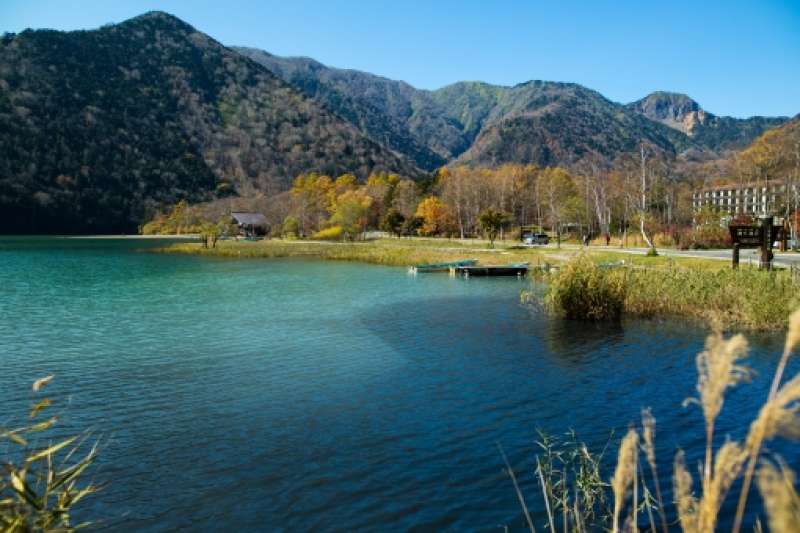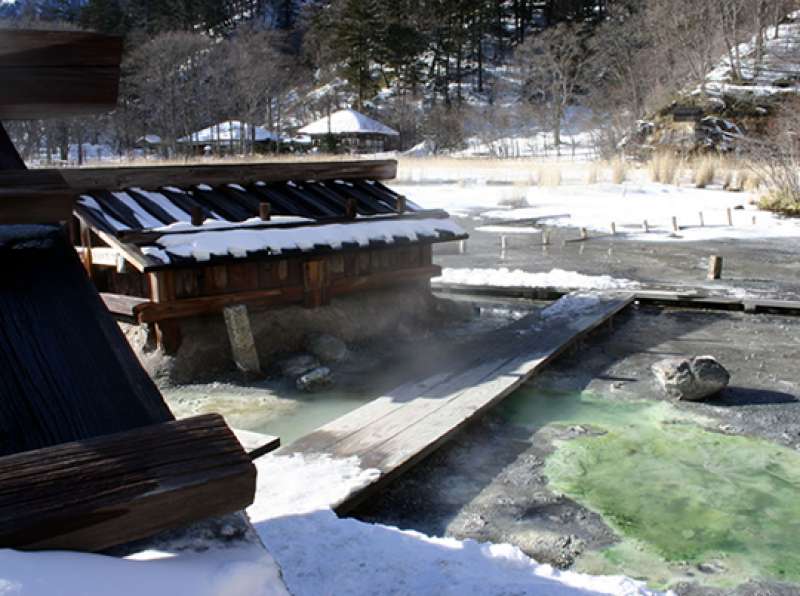 As shown above, there are so many spots which tourist can enjoy including both nature created ,ancient human created and modern people created.
 Nikko as theme park which nature created:
Active mountain is defined as a mountain that has ever erupted within past 10k years.
When the active mountain once erupts with enormous strength, that sometimes cause the change of ground construction such as creating of a new mountain, new lake and new vast plain. Sometimes the volcanic ash, pyroclastic flow and material ejected during eruption cause a big damage and large risk to people life. However, on the other hand, the active mountain gives a good nature health resort such as hot springs, nature beautiful scenery and so-on.
There are so many active mountains in Japan around 108pcs whose value rate is 7% within total 1548pcs of active mountains in the world.
Thanks to the active mountain eruption in the past such as Nantai mountain eruption, Nikko has become nature theme park consist of several lakes, water falls and beautiful vast plain.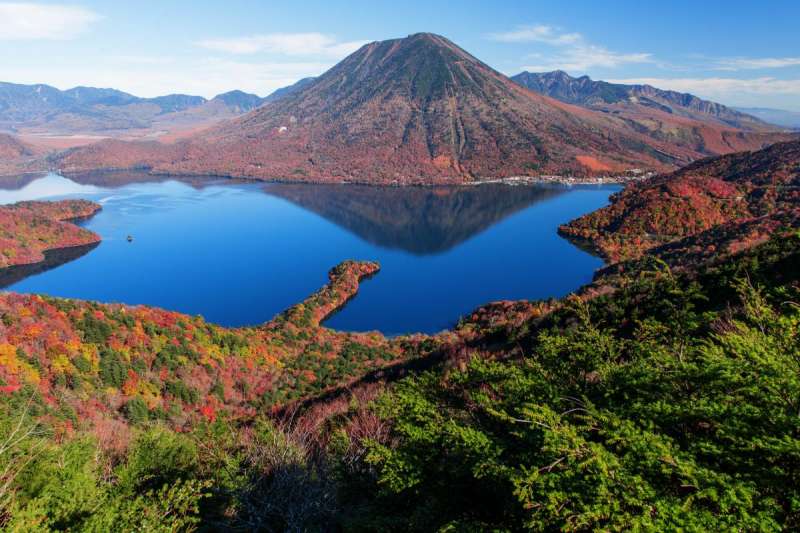 Below are two examples which explain how Chuzenji lake and Kegon fall were created and how Senmjyogahara plain was created.
<How Chuzenji lake and Kegon fall were created ?>
Chuzennji lake is located near Nantai mountain on the altitude of 1269meter. This lake is on the highest place (1269meter) in Japan. Between around 25k ~ 15k years ago, the large eruption continuously occurred on one of Nikko mountain area and Nantai mountain was created. This collapse of volcanic edifice created current beautiful Chuzenji-lake by damming up two rivers which used to be near Nantai mountain.  As the result, two rivers existed in previous stage has become a large lake by a large amount of water accumulated. From the lake, Kegon fall flow out into a lower stage land.


The fall that pour water into Chuzenji lake is Ryutonotaki fall. The length of the fall is around 210 meters with gentle slope steps consists of rock is located between Senjogahaera plain aand Chusszenji lake.  The ground of Senjogahara plain consists of eruption ash from Nantai mountain which is the sediments of pyroclastic flow.
If you climb up further to one more ground stage, you will see the hot-spring named Yumoto-onsen which is famous for Sulphur hotspring.  Many monkeys are walking around the area.
 The history of Nikko from religious place to vast tourist resort:
Nikko is mainly composed of Omote(frontyard: higher altitude)-Nikko and Ura(backyard: lower altitude)- Nikko.
On ancient era, Ura Nikko used to be a sacred area of mountain worshiped from more than 1200 years ago. Many mountain priests had climbed up to Nantai mountain that was deified as God lived in the mountain.
At beginning of Edo era (around 400 years ago), worriers house was built near Chuzenji lake.
In later stage around late 19th century, the houses were transferred to the residences of foreigners coming to Japan.
During the time-flame, the famous England adventurer introduced this beautiful nature circumstance to the world by her own travel book.  Thanks to her effort, in around beginning of 20th century, there were a lot of embassy villas of more than 40 countries on lakesides of Chuzenji lake.  Currently, only two formal embassy villas of France and Belgium were remained on the lakeside.
Due to above history events, Oku Nikko area has become vast tourist resort from religious place.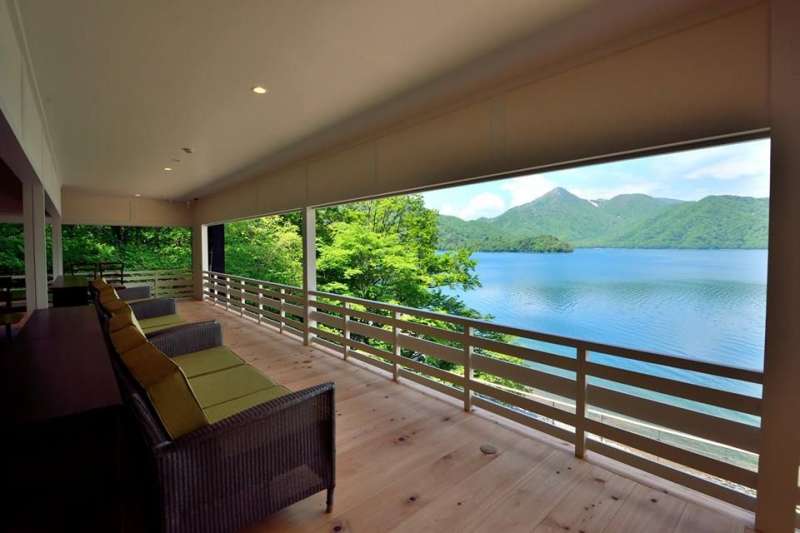 If you would like to visit theses spots, please contact me through below URL which show my tour proposal registered in Triplelights.
Nikko full enjoyment tour of the enormous theme park of both nature and Edo era culture    
Nikko full enjoyment of one night & two days tour of enormous nature and temples     

                                                                                                                                                     by Kashima
Did you like my article?
You can send me a message to get a customized itinerary and quotation for an unforgettable experience. Let's explore Japan Together.
I'll be waiting for you, so please check my profile and get your trip plan now