Up on a hill, a five-minute walk away from Nagasaki station, twenty-six martyrs rest in peace. This is the site where 20 Japanese Christians and 6 foreign priests were crucified on Februry 5, 1957. During the time, Christianity had been banned on the order of Hideyoshi Toyotomi, the ruler of Japan. The 26 Christians were arrested in Osaka and Kyoto when they were preaching Christianity, and were taken to Nagasaki to be executed. From the fact the Nishizaki hill resembles the Golgotha Hill, they chose the site as the last place themselves.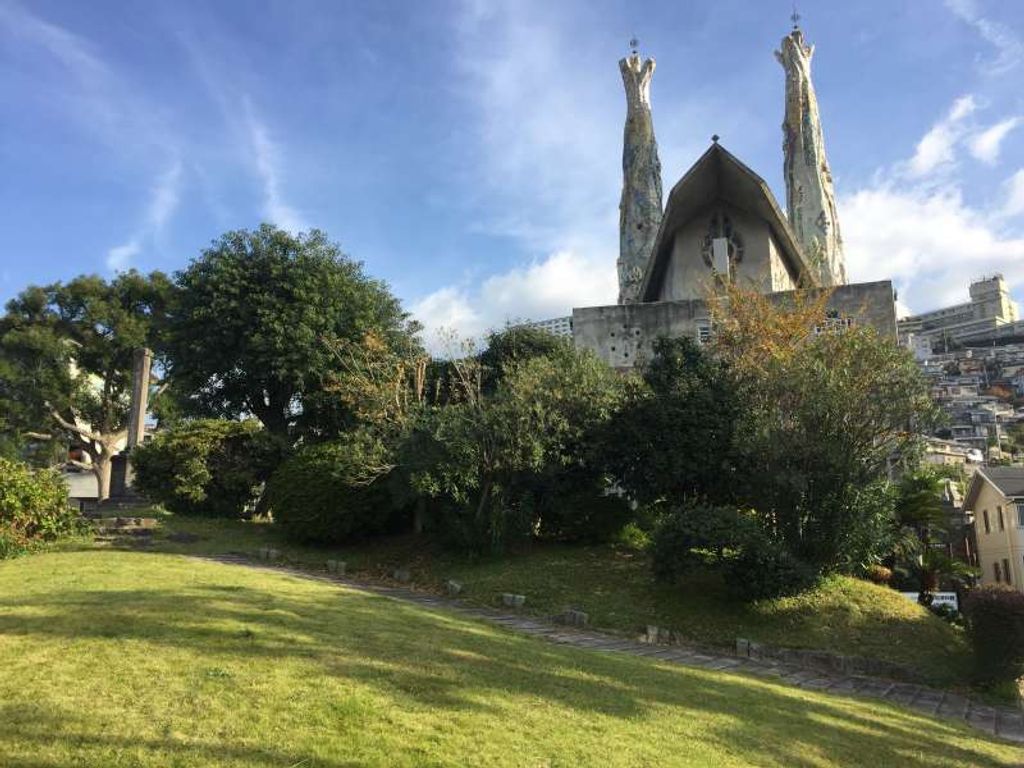 St.Philip Church
The church is dedicated to St.Philip of Jesus, one of the 26 matryrs of Japan. You can get inside and have a look at a very well preserved reliquary with the bones of three matryrs, the Jesuits Paul Miki, Jacob Kisai and John Goto. It's worth a visit and look at the remains of the sacrificed thier lives in the beautiful architecture.
The monument and statues of 26 matryrs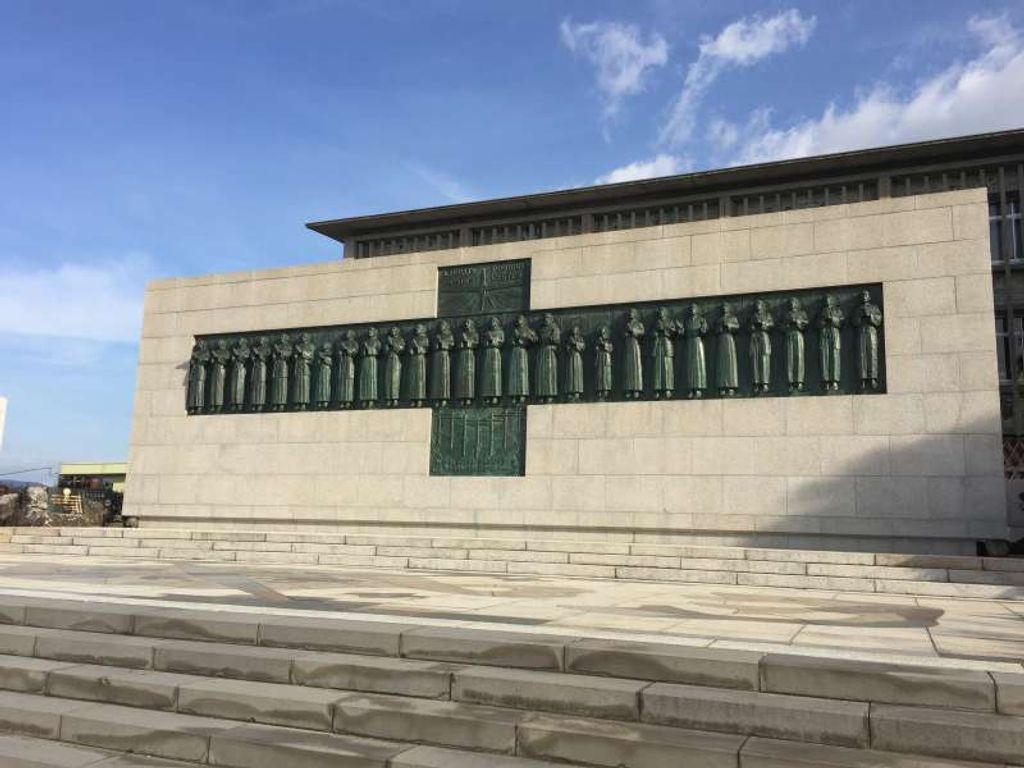 The museum exhibits historical materials periodically about 26 martyrs Christians, the history of early-period Christianity in Japan and Christianity culture spreading the nation. You can find some unique amlets representing a mix of Christianity and Buddhism which was made for trying to hide their belief under the Christianity ban policy.