It would not be an exaggeration to say that the Yokohama Chinatown is the largest in Japan, if not Asia. And this Chinese neighborhood does live up to its expectations, from its many cool things to do, to its outstanding variety of food that one can eat and still crave for more. It's easy to be overwhelmed in such a huge place, especially if you're first-timers. So I have compiled a list of things that you can do and foods to try in Yokohama Chinatown.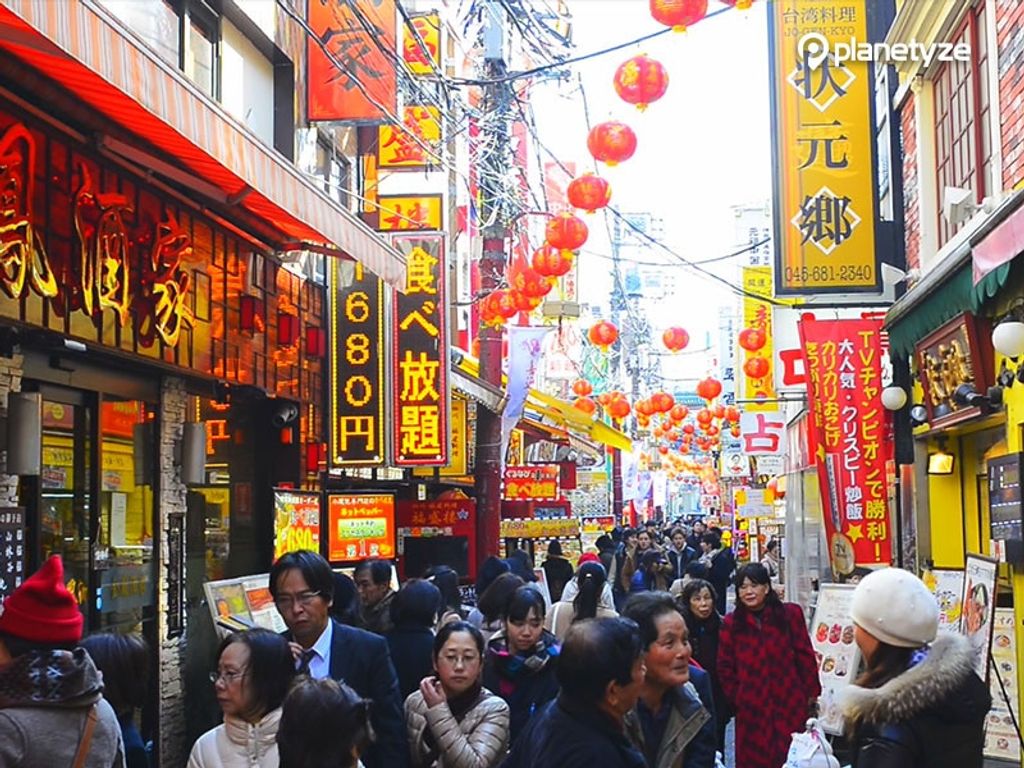 History of Chinatown in Japan
After having signed the first treaty to open the ports to U.S. ships, Yokohama welcomed many foreign traders to Japan, and along with open trade came the neighboring Chinese traders. They brought with them rich cultural influences, history, and a delicious and unique food culture. The Chinatown in Yokohama is truly unique, and definitely deserves a visit.
Entering the Chinese Gates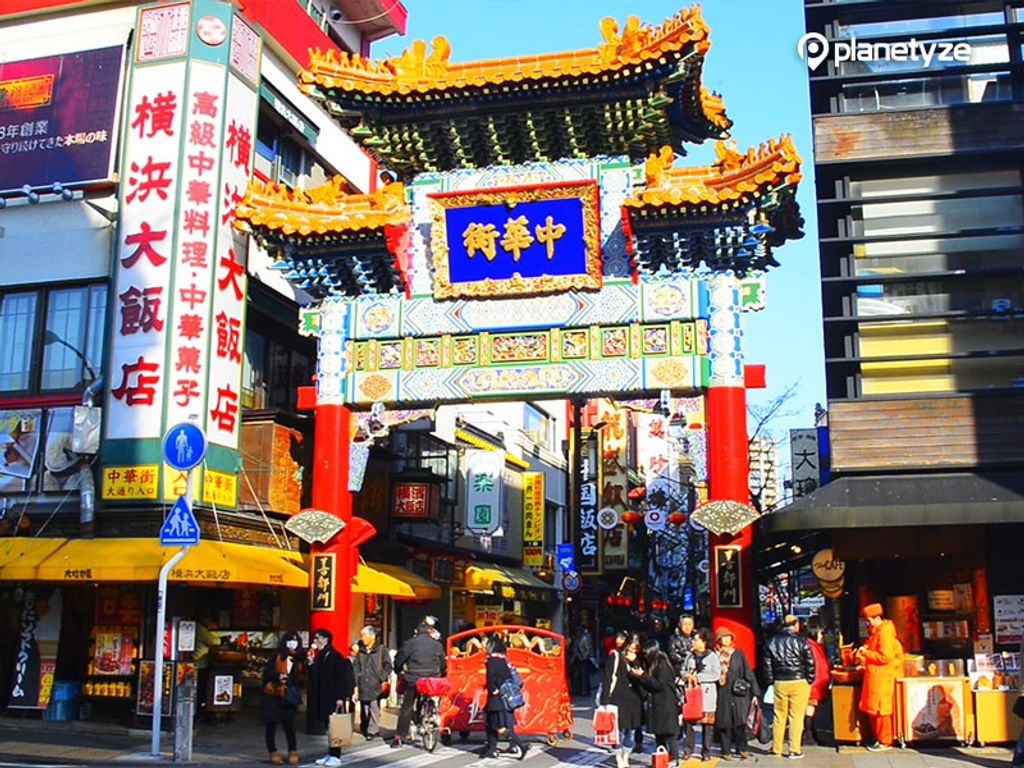 There's no other place to start than the iconic towering Chinese gates. It is the first thing that catches your eyes when you approach the town. At Yokohama Chinatown, you'll find yourself amazed at the sheer size of the neighborhood and the bustling atmosphere. So getting lost is a possibility, even to those who claim themselves as locals of the area.
There are 4 large main gates, which stands for the 4 different directions, located at the edge of Chinatown bordering the entire area, where we can easily enter the town. Along with these are 5 smaller gates inside the town. Each of the gates represents different meanings, truly bringing out the beauty of Chinese culture and beliefs. For instance, The East Gate, relates to Prosperity, the South Gate means Fortune and Protection, the North Gate resembles the God of Genbu, while the West Gate is related to Peace. Why not take a picture of these colorful and meticulously-designed gates before you walk into the Chinatown and embrace the beauty of one country's culture?
Kanteibyo Temple and Masobyo Temple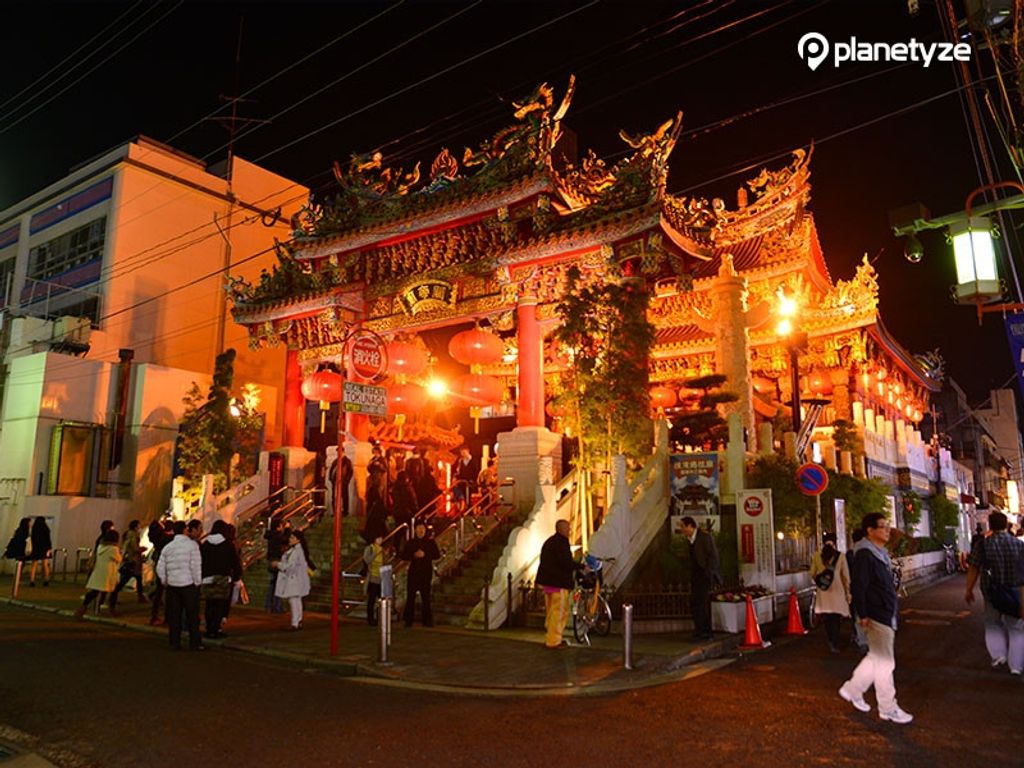 Stepping right inside Chinatown, expect to be excited by the liveliness, the dazzling vibrant-looking signs and buildings, and restaurants that are at every corner. Yokohama Chinatown surely has its own bustling atmosphere.
Located at the center of this very lively town are two beautiful temples: Kanteibyo and Masobyo temples. Kanteibyo temple is built in 1873 by the Chinese immigrants, dedicated to the Chinese God of good deeds and prosperity. The bright red color of the temple attracts everyone to pay a visit. During the daytime, it is simply beautiful with it's exquisite and intricate patterns, however, it is in the night time when the lanterns are lit, that Kanteibyo temple arguably has the most attractive view in the area.
Masobyo temple, is the temple of the Sea God. Right behind the temple is the Yamashita Park, where people can gather and take a rest after a long day wandering around Chinatown. The two temples are both elaborately-decorated and have their charms. It is recommended to have a local guide come along with you, to learn more about the ins and outs of religion and culture.
Buying souvenirs at the gift stores
If you're coming to Chinatown without throwing your money around buying gifts and good-luck trinkets, then you are missing out. Experience shopping for Chinese souvenirs and traditional dresses named 'Qipao' in the bustling streets flanked with colourful and flashy stores that cannot be found anywhere else. From Chinese navy curry to Chinese wine, you'll surely find something that piques your interest. And if you're interested in Panda, the Yokohama Chinatown mascot, definitely check out Panda Memorabilia- a store that is dedicated to goods and foods in Panda shape.
If you're like me and you're reading till this point, you might wonder 'How come it never mentions the food?'
Hang on, I'm saving the best for last.
Street food in Yokohama Chinatown
No one would disagree with me when I say that the one best thing when it comes to Chinatown is the Chinese cuisine. Yokohama Chinatown is not the only place you can try Chinese food in Japan, but it is definitely the best place for you and your family to have to have an authentic Chinese culinary experience, from hitting every street food vendors to tasting the true all-round dining experience.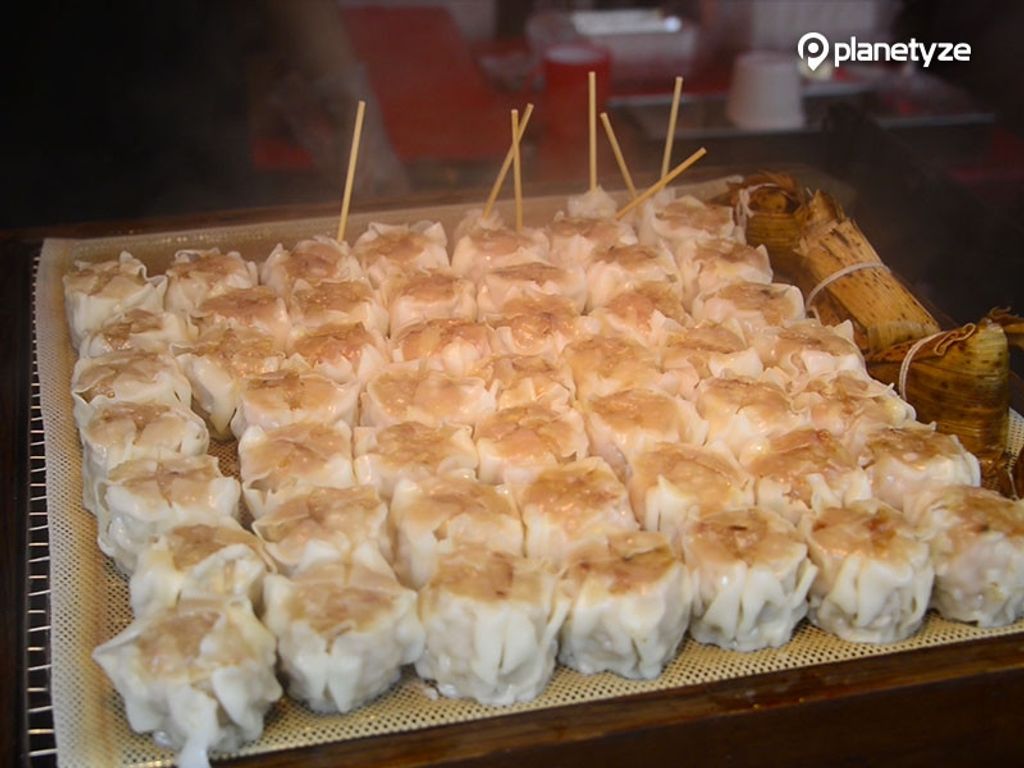 Shark Fin Shaobin
Edosei is one of the most popular shops you can find at Chinatown, the shop is known for its Nikuman, though I want to recommend the lesser known item, the Shark Fin Shaobin. This food is quite similar to your original Baos, a breadlike bun with filling, but the thing that makes it an even better version is that it is a deep-fried Bao. What is better than a Chinese authentic steamed bun with crispy skin? Nothing! Some might say this is a thicker version of gyoza, why not try it and have your own thoughts on this hot, tasty, delicious food.
Address

132-12 Yamashitacho, Naka Ward, Yokohama, Kanagawa 231-0023 (map)

Opening Hours

10:30 am-7:30pm

(Open on Sundays)

Telephone
Xiaolong Bao
It would be a huge loss if you came to Yokohama Chinatown without getting one of the famous Xiaolongbao. Xiaolongbao, a staple of this area, is basically pan-fried soup dumplings, usually filled with pork, scallop, and cabbage. Though eating this is a treat to the mouth, it can be quite challenging to those who prefer taking more than one bite when eating. Xiaolongbao is hot when freshly-served, so it may burn your mouth, and the soup easily gets everywhere when you take a bite into it. Though I might say, this definitely worth the experience.
Here's a guide on how to eat Xiaolong Bao like a true Chinese: Link
Panda Steamed Bun
It shouldn't come as a surprise when I tell you that Panda is this neighborhood's mascot and steamed buns sold here are in Panda shape. How lovely! These small, soft, and round Panda-shaped buns fit right in your hand. They are cute enough to have it posted on your Instagram feed, and are so tasty that you'd eat it so fast just so that you could buy another one.
What a list of high-carb street food! But you know what, we're not dieting here, we're tasting the food, real good food! So keep reading because I'm about to show you one of the must-try in Chinatown.
Mapo Tofu
This delightfully sweet but tenderly spicy bowl of Tofu deserves to be at the top of everyone's list when visiting Chinatown. The sizzling dish is made of soft bean curd tofu and thick, smooth chili sauce with a hint of meaty brininess, making it super warming and comforting. Mapo tofu is so popular here, that you can easily find a place to eat in at every corner.
And many more...
There are many traditional Chinese restaurants and all-you-can-eat chains that are promised to get your every yen well paid. My recommendation is to find any restaurant with a line of people standing outside! You could never go wrong with everybody's favorite. Still undecided? You can totally rely on our private tour guides to help you find some and experience the best of the best.
Lastly, Milktea!
There's a saying that I love, "We always have other stomachs for desserts." No matter how full you are after stuffing yourself with all of the food you found on the streets of Chinatown, you are more than welcomed to try the milk tea here. Milk tea is popular in Japan, but trust me, Chinatown's Milk tea is unlike the others. My favorite place to drink up a freshly-made tapioca milk tea is Ding Yun Formosa Tea. The place's specialty is the Tapioca Mango Milk, with ingredients directly imported from Taiwan, guaranteeing that you experience the real deal. This would be a sweet, refreshing drink to light up your day, and a fulfilling end to your Yokohama food run.
| | |
| --- | --- |
| Address | 146-2 Yamashitacho, Naka Ward, Yokohama, Kanagawa 231-0023 (map) |
| Opening Hours | 11:00 a.m - 9:30 p.m |
How to go to Yokohama Chinatown
It is a little over 30 minutes from central Tokyo by train. Once you make it to Yokohama, board the train for Motomachi Chukagai station, which is only one stop away. Since Yokohama is a fairly big city with many things to do, Chinatown is well worth the travel to experience Chinese culture and traditional food. To make the most out of your journey, check out all our available tours and activities by clicking here.
The Bottom Line
You and your friends can hit Yokohama Chinatown during day time or at night when all the lanterns are lit (personally recommended because it brings out a totally different experience to your trip) but do keep in mind that most shops open around 10 am or 11 am, and close around 9 pm or 10 pm.
Also, there's no entrance fee, which means more money to spend on food!
Our suggestion would be to avoid visiting on the weekends, as the streets are full of people, and waiting lines are long, especially at those popular joints. Try weekdays, or even better, get a custom itinerary in your very own private tour, so you won't be lost in this heaven of food!
Want to Discover the best Chinatowns in the world?
With Chinatowns all over the world, you can experience the unique and authentic culture and cuisine of China without having to travel across the world. If you're looking to learn more about other great Chinatowns, be sure to check out ROL Cruise's latest blog: The best Chinatowns in the world (outside of China)
Recommended Blogs:
Yokohama Landmark Tower: Top Things to Do There & Nearby
9 Best Tokyo Food Tours by Local Guides
Japanese Buddhism: Facts to Know Before Visiting Japan
13 Best Japan Tours & Tips by Local Guides