Yokohama Landmark Tower is a 70-floor tower located at the edge of Yokohama port. It stands at the center of Minato Mirai, and is the beloved symbol of this city. It would not be wrong to say you could enjoy a whole day in this building. Indeed, it has more than what you need for all-day-fun. The complex contains a large shopping mall, many restaurants, coffee shops and an observation deck on the 69th floor. What else one could ask for?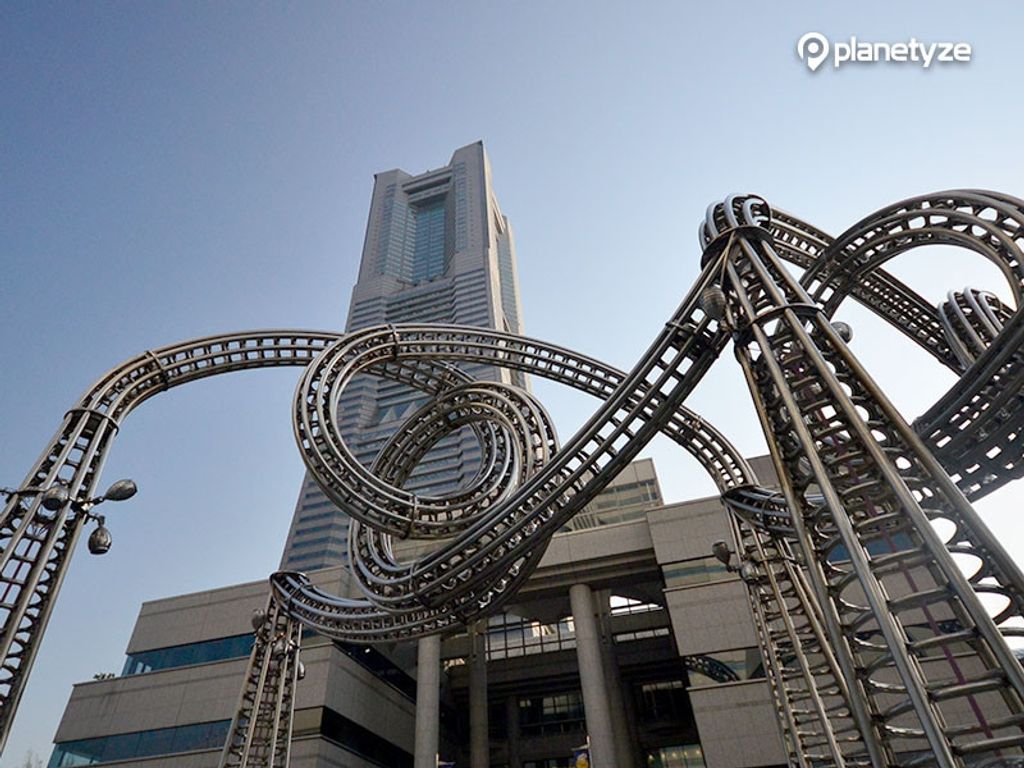 Enough rambling. Right below is our list of the very best things to do in Yokohama Landmark Tower.
How to get to Yokohama Landmark Tower?
Yokohama Landmark Tower is in the port city of Yokohama. With a hive of activity, Yokohama is a city that has it all. You can go sightseeing, shopping, and experiencing the finest local cuisines. Another big plus that makes Yokohama so popular with travelers is its short distance from Tokyo. It is just about an hour away via subway from the center of Tokyo, and you can get to Yokohama without any train transfers. There are 6 different trains that take you directly from Tokyo to Yokohama, depending on where you board: Tokyo Station (Keihin-Tohoku Line), Ueno Station (Ueno-Tokyo Line), Shinagawa Station (Tokaido Main Line), Ikebukuro Station (Shonan-Shinjuku Line), Shibuya Station (Tokyu Toyoko Line), and Shinjuku Station (Shonan-Shinjuku Line). If you are unfamiliar with the train system or simply want to avoid the crowds and hassle, consider the convenience of hiring a private car or transfer.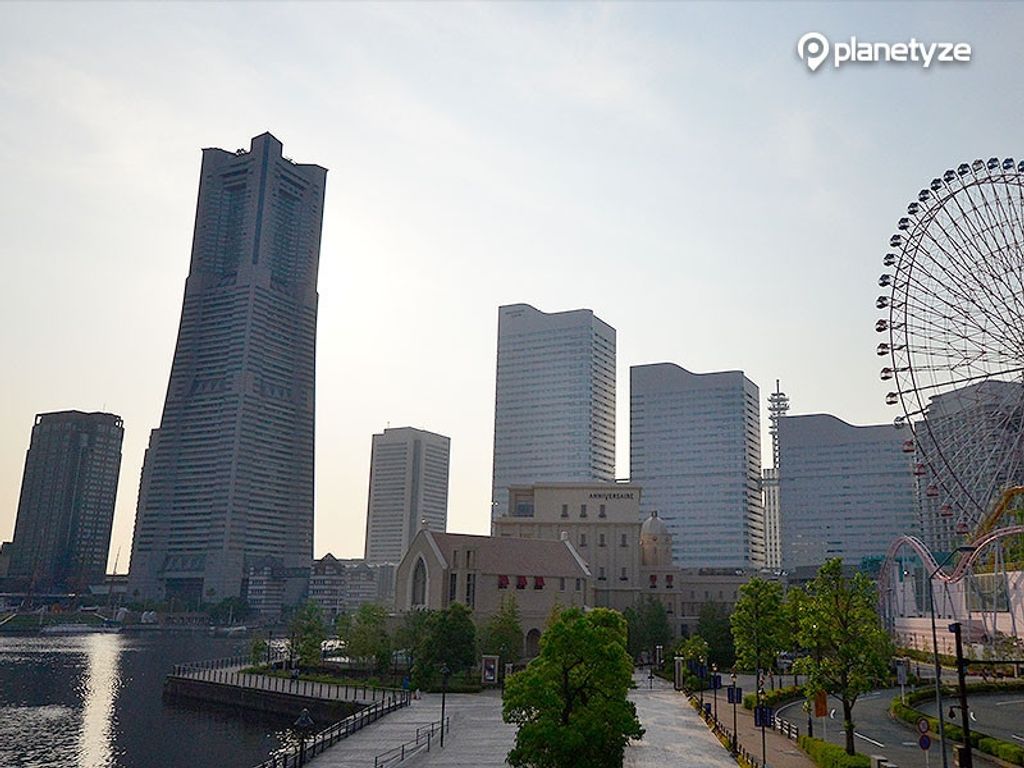 Right after you arrive in Yokohama, you might be overwhelmed by how vast this port city is and may not know where to start the day. Our suggestion is the Yokohama Landmark Tower. This 296-meter tall tower is the first thing you'll see in Yokohama anyway and is only a few steps from the Sakuragicho Station. There is also an elevated walkway with a moving sidewalk that goes straight to the building from Sakuragicho Station.
What's inside the second-tallest building in Japan?
From the top floor of Landmark Tower, you can have the best view of Yokohama from the Observation Deck.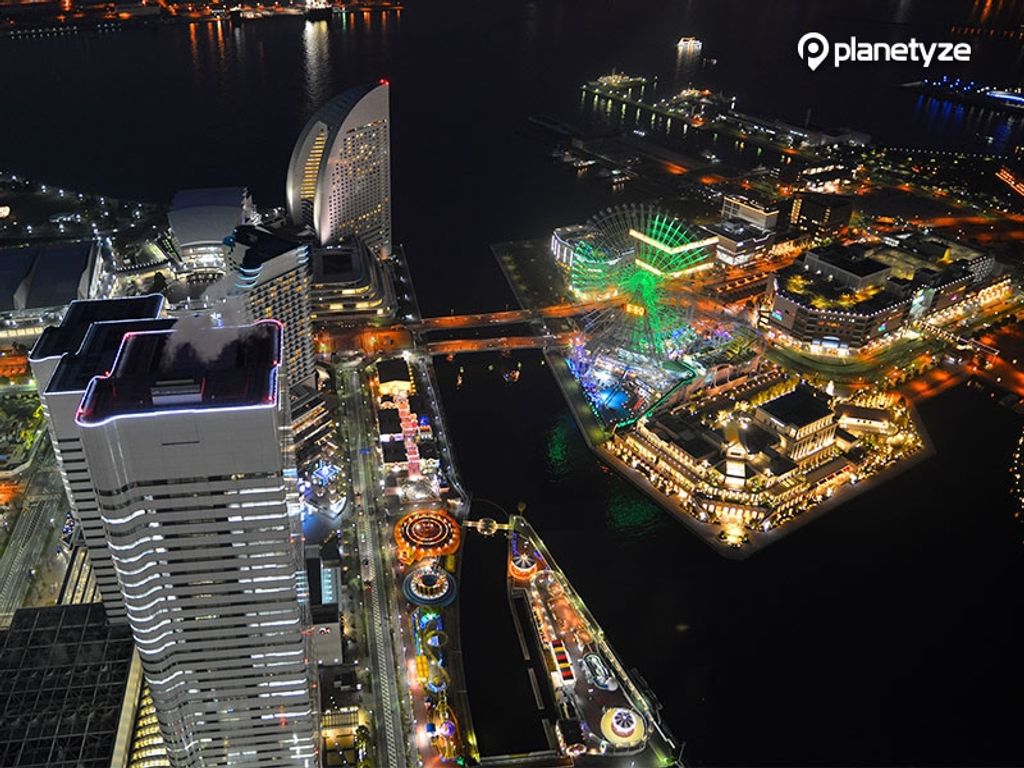 If you are here for the first time, then I strongly suggest going to the observation deck on the 69th floor of this 70-floor tower. This is by far the most popular area within the tower. The observation deck is loved by tourists and locals alike as there are so many things you can do besides enjoying the view of the city.
The bird-eye view of the beautiful city of Yokohama alone well worth the 1000-yen entrance fee, but it is more than that. With the height of 296 meters, it allows you to gaze out over most of Tokyo, and on sunny days, you can also have a clear view of Mount. Fuji. To make the most out of what you've paid for, we recommend you to stop at the Sky Café and have yourself a fine colorful cocktail while enjoying the breathtaking view of the bay.
Shopping at
Landmark Plaza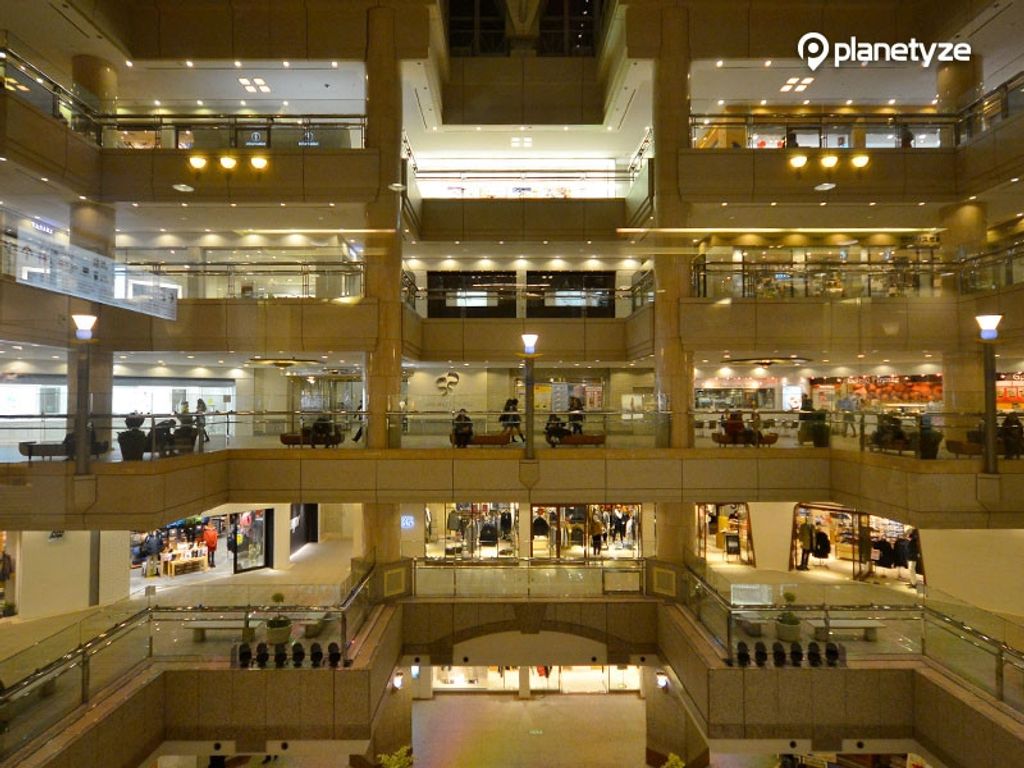 The most popular activity when visiting Yokohama Landmark Tower is shopping. Trust me when I say that shopping at Landmark Plaza is a to-die-for experience.
The Yokohama Landmark Plaza takes up five floors of the building. It has everything one could ask for, from restaurants, apparel shops and so on. Every floor is filled with different brands from the world-famous Swarovski to more budget-friendly names like H&M, and the Banana Republic.
The plaza is elegantly decorated with white stone decor, waiting to be featured in your pictures. If you want a unique dining experience then check out the popular restaurants or stop by some of the fashionable coffee shops that can't be found anywhere else. The place is a venue for live musical performance and all sorts of entertainment at scheduled times for our shopaholics. If you come here during Christmas, there will be the annual snow-falling event 'Merry Snow Christmas' and an 8-meter high Swarovski Christmas Tree.
Visit the
Dockyard Garden
Originally an area for trade and ship repair, the dock was built more than 100 years ago in hopes to preserve the construction of Japan's oldest stone-built commercial shipping dock, the 'Old Yokohama Senkyo 2nd Dock'. It's importance as a port facility in the past, along with cultural value, has made the Dock recognized as nationally designated important cultural property as well as a modernized industrial heritage. The 'Dockyard Garden', sitting at the foot of the Landmark Tower, is definitely worth a visit.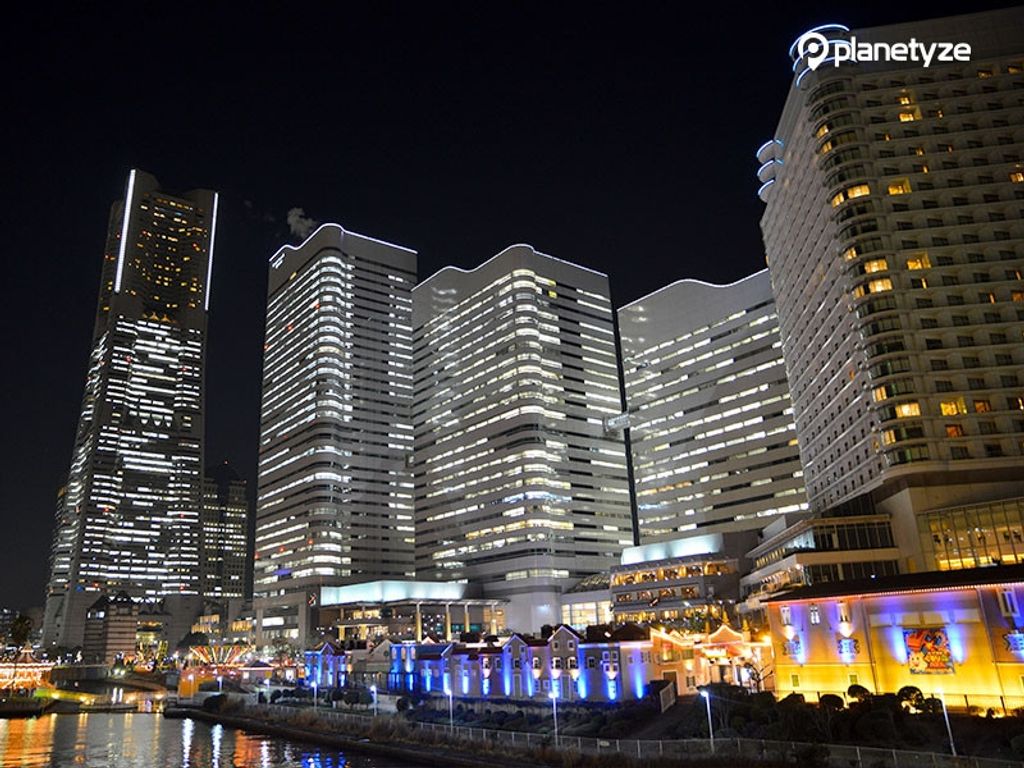 Taking into account the things we can do at the Dockyard Garden alone, you'll surely love the Landmark Tower even more. The dock can be observed through the glass walls of the office lobby on the third floor. The deep view from a higher point makes the dock seem like a model. Normally, the dockyard garden is used for holding events, and it is estimated that there are approximately 100 events held yearly. Moreover, at night, the place is illuminated, offering a very romantic atmosphere.
There's more...
Some of the very best restaurants lie only a floor beneath the Dockyard Garden. There's a variety for you to choose from, but most are Japanese restaurants such as Udon, Ramen, and Sushi. It's always a smart choice to hit up any restaurants with lines of people waiting because good food is worth waiting for. And did you know that you can watch 3D movies here at the dock? 3D movies are usually shown at night, so check out their schedule to see what's on at the moment.
Maybe you're interested!
Yokohama Landmark Tower has the fastest elevator system in the world, which can take you to the observatory deck with a speed of 45 km/h. Being the second tallest building in Japan with a height of 296 meters, it is a no-brainer to find out why they designed the elevator the way it was. They say it can bring a guest from the 2nd floor to the 69th in 40 secs. This mind-blowing speed could be another reason for you to visit this symbolic building of Yokohama.
One thing I should not forget to tell you is that there will be free and fast wifi connection wherever you go while inside the Landmark Tower. With only a few steps of registration, you can use free and limitless wifi, the one thing we all miss when traveling to Japan!
Address

2-2-1 Minatomirai, Nishi-Ku Yokohama-shi, Kanagawa (map)

Opening Hours

Saturday ( 11:00 AM ~ 8:00 PM )

Sunday ( 11:00 AM ~ 8:00 PM )

Weekdays ( 11:00 AM ~ 8:00 PM )




※Saturdays as well as special periods: 10:00 PM. Please check the homepage since times may be extended depending on the season

Entrance

Free

Website
There's more to explore in Minato Mirai
Minato Mirai 21 is the urban harborside area thriving in business with numerous shops, restaurants and tourist sights are at every corner. Apart from the iconic Landmark Tower, Minato Mirai 21 has more to offer.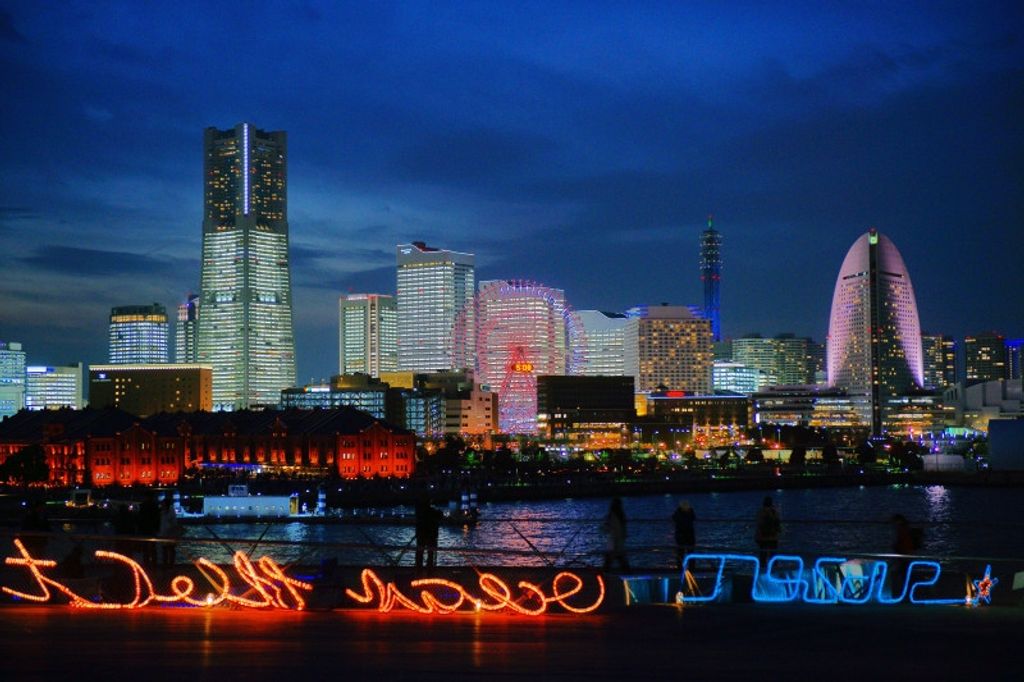 Firstly there is the Queen's Square building complex, which contains over 200 stores and restaurants, including the Yokohama Concert Hall. Then there is the Cup Noodle Museum, which is also a must-see since you can make your own cup of noodles from scratch and have it carefully wrapped to bring home. There is also the massive Ferris Wheel at Cosmo Clock 21 that catches your attention from afar.
Although extremely spectacular in the day, the area comes alive at night. So what's best to enjoy your trip to Yokohama is to spend the day inside the Yokohama Landmark Tower, and when the sun goes down, why not go out and have some outdoor fun within the Manato Mirai 21 area.
How can you enjoy your Yokohama trip to the fullest?
I'm glad you asked!
Here at TripleLights, we provide a service of matching customers with the best tour and guide that fits all your needs. With just one click, you could have everything planned for you. Our guides create their own Yokohama private tours, making all the tours at TripleLights unique. But if you want to add more destinations to the list, or have anything specific you want to see, eat, or do, we are more than happy to create a custom tour. All you have to do is request your own tour.
We also recommend taking a look at the guides' profile videos as well, because we know more than anything that a good companion makes for a great trip! Find a guide that you like best, and prepare for your next trip to Japan!
Recommended Blogs
Yokohama Chinatown: Things to Do & Food to Try
8 Things to do on a Day Trip to Yokohama
Day tour to Yokohama from Tokyo - How to go and what to do
Five Impressive Attractions in Yokohama