There is a statue of Basho Matsuo, a famous Japanese poet in Edo period.
Rissaku-ji temple is famous for the Japanese poem in Edo period by Basho Matsuo meaning "We find silence in the sound of cicatas penetrating into the rocks in mid summer".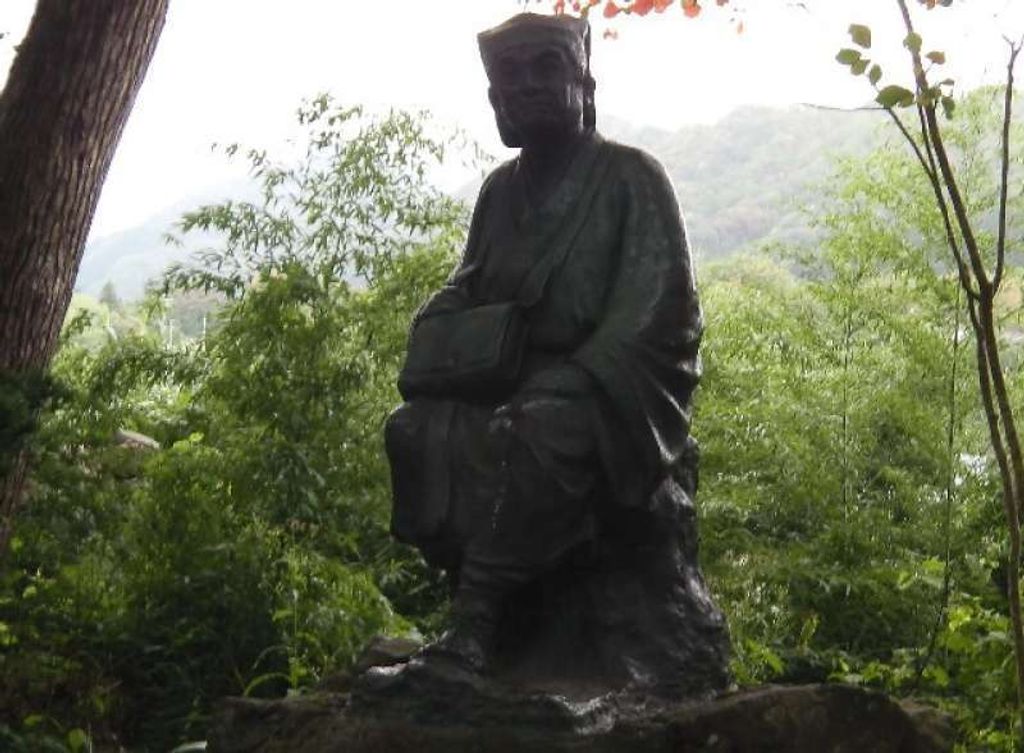 We visited this temple on Oct. 20th, 2016. We had to climb a steap slope with many steps for 30 min to reach the main part of the temple.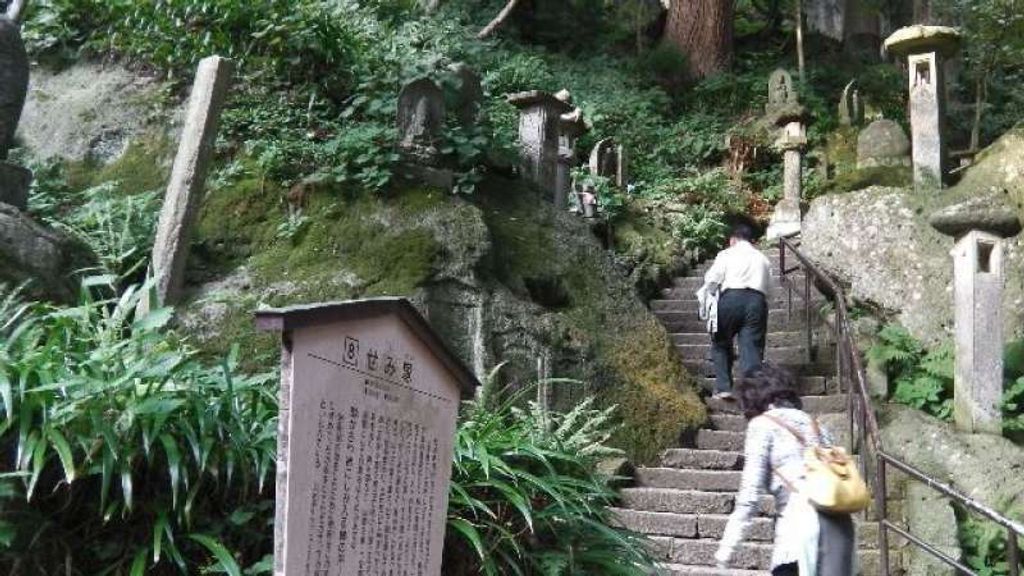 This temple was built in 860 by a Buddhist priest Jikaku who was asked by the Emperor Seiwa. There are many ruins of ascetic practice on the rocky mountan slope where Buddhist preists kept praying for their enlightenmrnt.
The famous view near the observatory
There is an observatory deck near the top of the mountain with good view of the scenery as well as the many ruins of ascetic practice.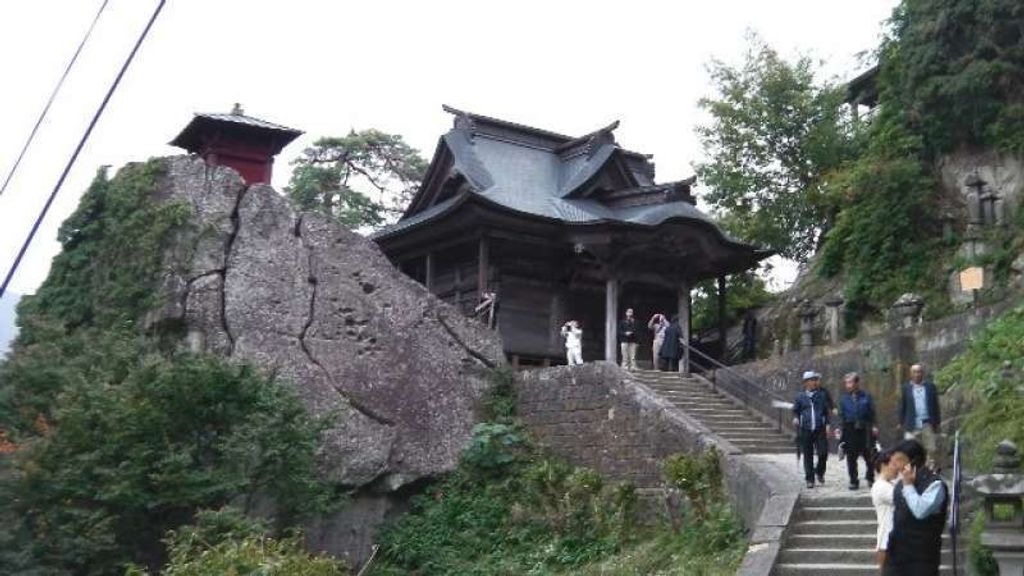 This temple is located in Yamagata prefecture as shown in the following map. There is a JR station "Yamadera" near by and it takes about three hours from Tokyo.https://triplelights.com/profile/425