Saga boasts many attractions, so if you are planning a trip to Kyushu, then we recommend taking a break in the countryside, and getting to enjoy all that Saga has to offer. Learn about ancient Japan at Yoshinogari Ruins, or become a ninja for a day! In the evening, why not take a nice long soak in one of the top three places for beauty-enhancing water, whilst enjoying a relaxing view of waterfalls and flowers:
Yoshinogari Historical Park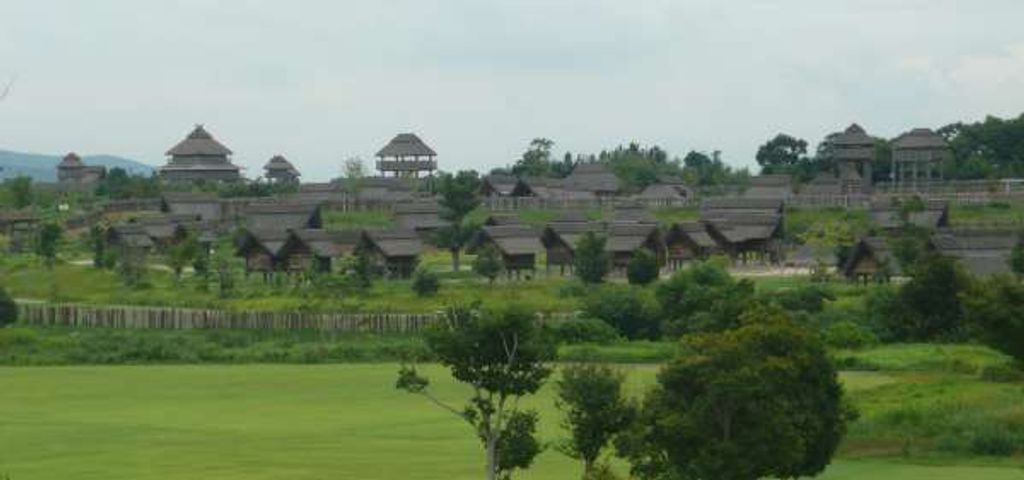 (image by upload.wikimedia.org)
The expansive 117-hectare grounds of Yoshinogari Historical Park is a park facility where you can experience the Yayoi Era (300BC-300AD), which saw the birth of rice cultivating culture in Japan, via the Yoshinogari Ruins, restored buildings from the era and excavation exhibits. There are 4 areas which make up the park: the Entrance Zone which features the Historical Park Center with video facilities and a restaurant; the Moat Encircled Village Zone consisting of the Kitanaikaku which governed over the Minaminaikaku, the residential area for those high in the social hierarchy; the Ancient Field Zone, a large 20-hectare area where you can enjoy various forms of recreation; and the Ancient Forest Zone, where you can learn and experience various things within the recreated Yayoi Era woods.
At the Yoshinogari Ruins, people of all ages can learn in detail about ancient Japan as known through the academically valuable ruins where remnants of buildings and relics from throughout the 600 years of the Yayoi Era have been discovered. The attraction is not just being able to see the houses and buildings of the era along with the restored village, but also being able to experience the lifestyles of those ancient people via a variety of daily workshops. You can have fun learning how to make fire, earthen flutes, cloth, mirrors and other things. Also the large grounds are popular with families for big athletic playground equipment, trampolines, a grass field and other facilities so that they can move around to their hearts' content. A gift shop and a restaurant whose menu incorporates local vegetables and wild rice are available so that you can spend an entire day at the park.
Admission: Adult: ¥ 420 / Child: ¥ 80
- Guidebook from Planetyze about Yoshinogari Historical Park
- Reviews from TripAdvisor about Yoshinogari Historical Park
- Tours of Yoshinogari Historical Park
Ninja Village Hizen Yume Kaido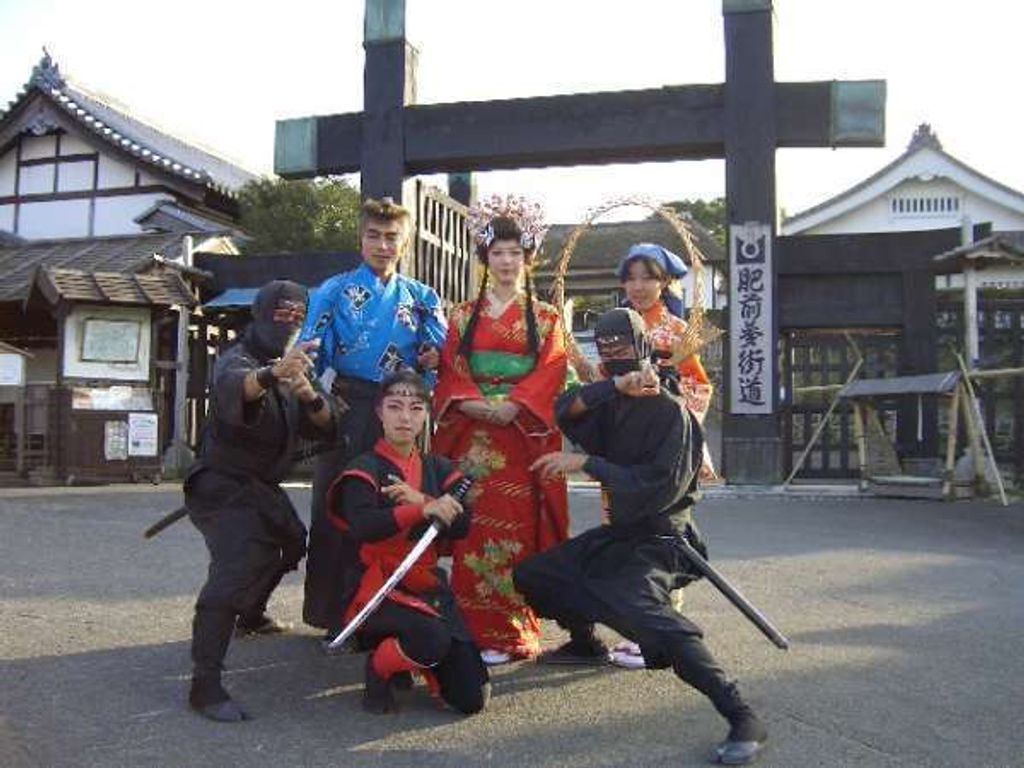 (image by upload.wikimedia.org)
An original ninja village that recreates the town of Ureshino of the Edo Era. Once you pass the checkpoint, there will be princesses, samurai and ninjas like those stars from old jidai geki flicks walking about. The one defining feature of the village is that it is a facility that is especially connected to ninja. Since ninja costumes can be rented out, you can walk around the park as those secret warriors. There are also many programmes and shows geared toward small kids so the park is popular with families. Plenty of ninja attractions abound for people 3 years old and up: getting the basics at training grounds for shuriken and blow darts, the Karakuri Mugen Yashiki which is the ninja fun house of tricks, and a haunted labyrinth. At the park's ninja horseback riding training facility, you can enjoy petting cute animals such as horses, ponies, pigs, goats and llamas. As well, there are ninja shows and street performances enjoyed by folks of all ages. There are also souvenir shops with plenty of ninja goods and a café for light snacks, plus a restaurant which is open only on weekends and holidays.
The Little Ninja Academy that is popular with the children can be entered through advance reservations online or by telephone. It is a hit programme with the kids that involves 2 hours of ninja training which includes park admission fee and ninja uniform rental fee. Aimed at children 12 years and younger, they can get ninja training on shuriken, blow darts and navigation through a ninja residence, and the programme is worthwhile for earning a toy katana and ninja certification (instruction only given in Japanese but overseas visitors can participate).
Admission: Adult: ¥ 1,100 / Child: ¥ 600
- Guidebook from Planetyze about Ninja Village Hizen Yume Kaido
- Reviews from TripAdvisor about Ninja Village Hizen Yume Kaido
- Tours of Ninja Village Hizen Yume Kaido
Ureshino Onsen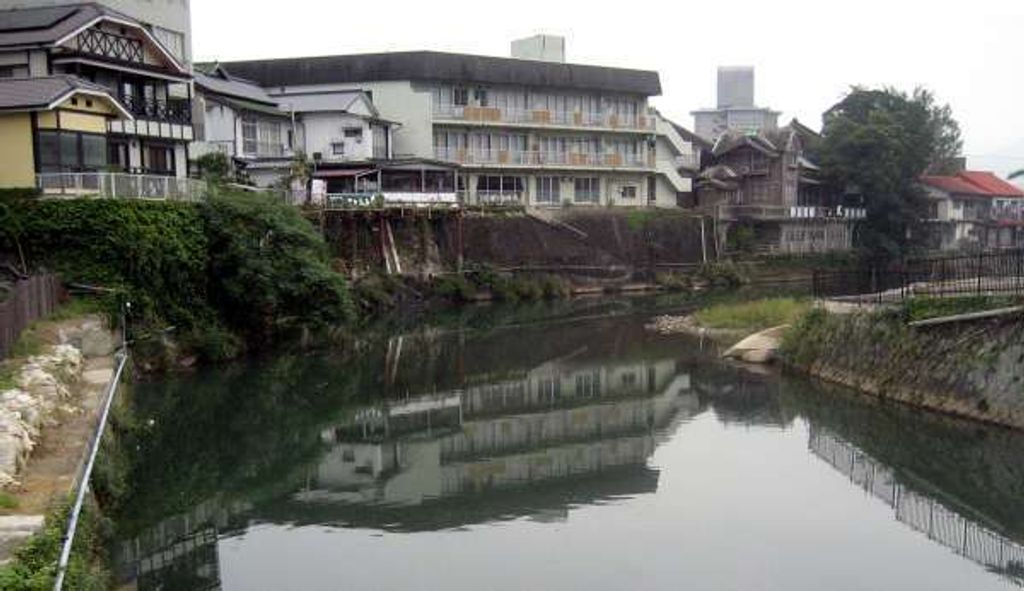 (image by upload.wikimedia.org)
Ureshino has flourished for its onsen accommodations since the 1800s. The silky waters of Ureshino Onsen come from a sodium bicarbonate spring rich in sodium. Sebum and skin secretions are emulsified and washed away leaving shiny and smooth skin which has made the town one of Japan's top 3 places for beauty-enhancing water. But there are many other enjoyable places aside from the hot springs. At the Ninja Village Hizen Yume Kaido which recreates the Nagasaki Kaido road from the early Edo Era, the ninja houses and performances are popular. There is the Namazu Shrine within Toyotama-hime Shrine where a white catfish is enshrined as the divine messenger for Princess Toyotama. It is popular among women since the catfish is known to be lucky for beautiful skin. Zuiko-ji Temple is a place that was built 620 years ago and has a venerable history where a wooden statue of the Amida Nyorai created by the sculptor Unkei is enshrined. At Todoroki-no-Taki Park, there is a lovely 3-tiered waterfall which is 11 meters in height. If you are tired, take a break at Siebolds Foot Bath. The promenade which spans 2 km in total along the Ureshino River has beautiful cherry trees in spring, and in the fall, the area is painted in the colors of the season which makes it the ideal walking path. And at Hizen Yoshida Ware Pottery, there are many workshops where you can obtain a rich selection of pottery.
Also known as a tea-growing region that boasts one of the nation's largest amounts of production, there are tea shops and places that use tea in their food menus and sell souvenirs everywhere in the area. You will want to taste the refined hand-picked gyokuro tea and the pan-roasted tamaryoku tea, one of the original Japanese teas whose leaves are directly roasted at a temperature of 400 degrees C. As well, the Ureshino specialty of onsen-yu dofu (hot spring water tofu) which has been gently stewed in the waters of the Ureshino hot springs is food that is also easy on the body. This can be tasted at any restaurant and Japanese inn.
Admission: Various
- Guidebook from Planetyze about Ureshino Onsen
- Reviews from TripAdvisor about Ureshino Onsen
- Tours of Ureshino Onsen
The Former Takatori House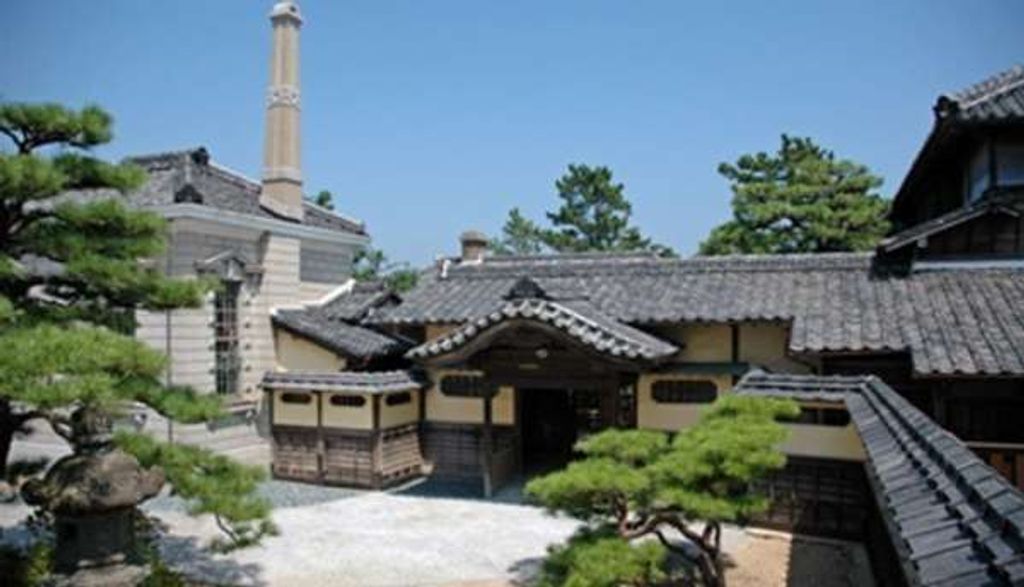 (image by 唐津市提供)
From the 1890s, the Karatsu Coal Field which had only had a small-scale mining operation suddenly developed all at once as it was modernized and became successful at managing places like the Kishima Coal Mine. Koreyoshi Takatori, who was called the coal baron of Hizen, built a manor as his own residence in 1905. 2 large buildings were constructed on the huge 7,600 ㎡ grounds along the ocean coast to establish a gorgeous manor that was said to have taken about 10 years to complete. There are up to 34 rooms in the manor. Praised for its emphasis and value on modern Japanese architecture, it has been designated as a National Important Cultural Property. Rental audio guides are available in English, Korean and Chinese.
With the distinctive feature of contemporary modern Japanese architecture including Western-style rooms with a Japanese motif, there are unique features such as a Noh stage built in the grand hall. From objects such as the transoms with carved reliefs of plants and die-cut animals and the lampshades done in the then-cutting-edge design of Art Nouveau, the ideology and refinement of Koreyoshi Takatori, a man who had been born in the house of a Confucian scholar and educated in Western technologies, are strongly reflected, and you can view the excellent design of the Sugido-e paintings, the plaster ceilings of the restored Western-style rooms and other features. Takatori, who had come from a samurai's family, was a man of good breeding who enjoyed Noh dramas which led to the construction of the Noh stage in the grand hall so that he could present the art form to guests and the townspeople. A genuine Noh stage devised for good acoustics, tatami mats were emplaced so that the hall could also be used as a room to hold parties. A family bath and a storehouse for wine also remain in the residence so that the lifestyle of those times can be related to the present.
Admission: Adult: ¥ 510 / Child: ¥ 250
- Guidebook from Planetyze about The Former Takatori House
- Reviews from TripAdvisor about The Former Takatori House
- Tours of The Former Takatori House