My friend and I had something to do in Ryogoku area. It was December 9, which is my birthday. My friend suddenly came up with the rather odd idea of going to a maid café to celebrate my birthday. There are several maid cafes in Akihabara, which is only 2 stop from Ryogoku by JR. In Akihabara, girls wearing the maid uniforms were handing out fliers to people but none of them would give us because we were seen as the last person to go such a place. Don't judge people by their appearance! I finally spoke to one of them. The friendly girl I spoke to was called Chappie and she guided us to her café. She explained the system of the café to us, which is full of fantasies. We used the elevator to the seventh floor, but according to Chappie, it was actually something like a time machine and we traveled to the 2.5th dimension. To my surprise, we were supposed to be at girls' high school in different dimension. Taking their pictures with our own camera is prohibited because they will disappear if they are shot with a camera from the 3rd dimension. You can buy a picture taken with them for 1000yen instead. That's the way of the world. They have some dishes, soft drinks, alcohol, and sweets. They offer a live stage too.
Seems a rice omelet is one of the best sellers in their items but we were not hungry as we had already finished our meal. So we just ordered sweets and coffee. When we clacked the castanets to call the waitress, my friend told her that the day was my birthday. They served the mille-feuille decorated beautifully with chocolate and fresh cream and sang a birthday song for me. Other customers there also celebrated my birthday. It was so nice of them to do that.
Ta-dah!!! This is the mille-feuille!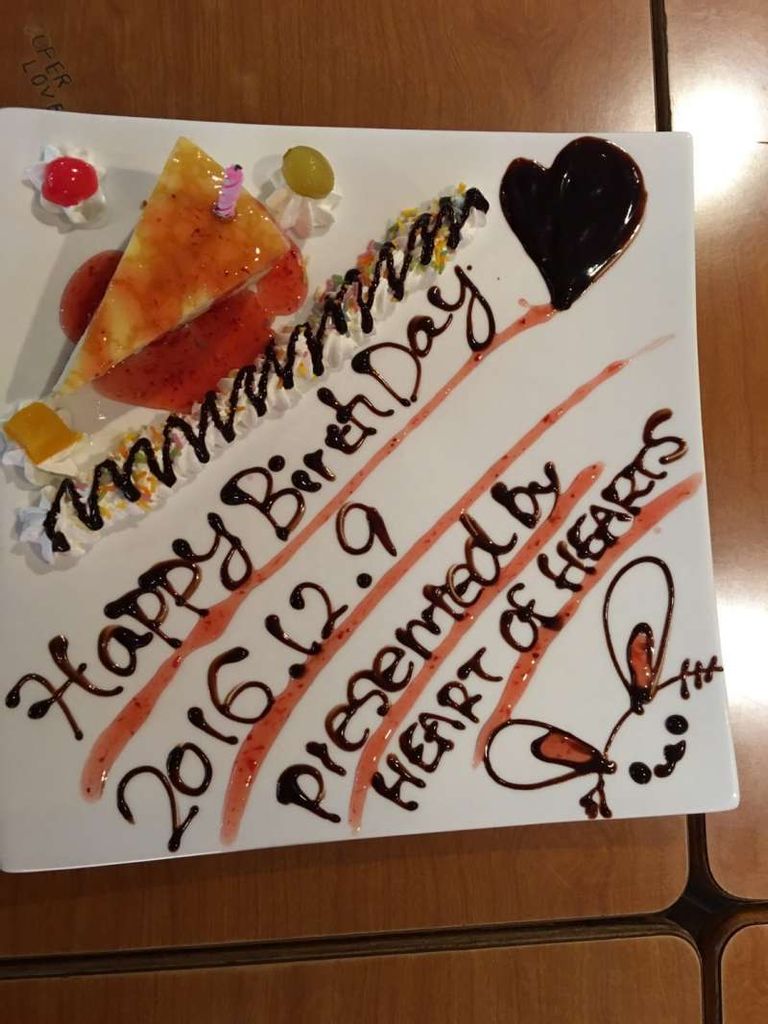 It was so much fun! Thank you everyone. Chappie and other waitresses said to us, "Take care, my lady." with a big smile when we left the café. They were cute entertainers. It cost us about 3000 yen. There is also a set menu including food, drink, and a photo for 2500 yen. We went to the cafe named "heart of hearts". How about finding your favorite maid cafe?
Then we walked to Kanda-jinja Shrine. It has become popular among people from all age groups because it's adjacent to Akihabara area. I found an interesting thing there. A lion-dance robot was selling omikuji. This type of robot serves at Taishakuten Temple in Shibamata too.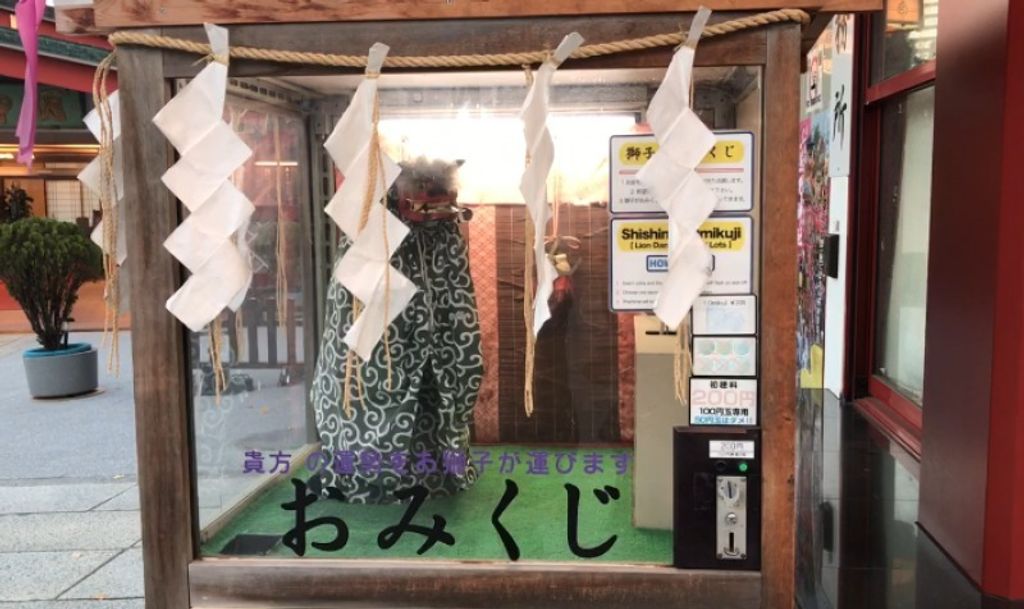 Thanks to people I met that day, my birthday this year became a great day!
I hope you enjoy the coexistence of Japanese pop culture and tradition in Akihabara area.
Thank you for visiting my blog.