Novemeber is the height of the fall season in Japan so it's the perfect time to come and see the beautiful autumn leaves. The weather is chilly but not too cold so you can enjoy all of the gardens and nature comfortably. It is also when the final sumo tournament for the year is held. Here are the top places to visit in November...:
See the Final Sumo Match of the Year
Ryogoku is the place for sumo. See the full intensity of the sumo wrestlers (rikishi) up close!
Encountering the many wrestlers during a sumo tournament in Tokyo feels like you've slipped back in time to the Edo Era. You can see their lifestyle and eat like them through the many haberdasheries for these king-sized men and restaurants with their huge portions.

Enjoy sumo in Ryogoku In the Edo Era, Ryogoku became an area comparable to Ueno and Asakusa due to the development of Ryogoku Bridge. Sumo started to flourish from Kanjin sumo (tournaments to raise the necessary funds to build and restore temple buildings) at Eko-in Temple. The major sumo tournaments are held in January, May and September at Ryogoku Kokugikan Sumo Arena. In addition, the 1st floor of the arena is a sumo museum where material on sumo such as woodblock prints, banzuke (rikishi rankings), and ornamental mawashi aprons. Click here for more information.
Phone
03-5608-6951
Website
visit-sumida.jp
A delicately designed garden is truly a work of art. Landscapes of every season allow visitors the luxury of experiencing through all five senses the changes brought about by time.
A Japanese garden with a three-hundred-year history, Rikugien suffered great damage from numerous natural disasters in order to survive to the present day. Here, visitors can feel a sense of the Edo Period's splendid gardening culture

Rikugien In the pursuit of a world of beauty, it is said that one daimyo garden sets the standard for comparison. Among other things, Rikugien is an example of a strolling, mountain and pond-style landscape garden , a garden for enjoying changes in scenery from not just one location, but also while walking along the garden paths. From all vantage points, the garden has been meticulously planned so that visitors can see a beautiful landscape. One feature of the garden is that, by placing waka, a poetic form unique to Japan, around the garden. Click here for more information.
Business hours
- Everyday (9:00 AM ~ 5:00 PM )
Phone
03-3941-2222
Price
- Adult: 300 JPY
- Child: 0 JPY
Website
teien.tokyo-park.or.jp
The feeling of a lord at the most fashionable garden in the Edo Era, Koishikawa Korakuen Garden
In the ever-changing international metropolis of Tokyo, there is Koishikawa Korakuen Garden which has preserved its serenity. The garden of the illustrious family of the Mito branch of the Tokugawas, which has received both Special Historic Site and Special Place of Scenic Beauty status, was the most fashionable green space.

Korakuen, the garden for the Edo (Tokyo) residence of the Mito Tokugawas (Ibaraki Prefecture) Take a step outside and you'll see Korakuen Amusement Park and Tokyo Dome. Inside this bustling and lively area for young people and families, there is Koishikawa Korakuen which was built in the Edo Era. It was built in 1629 in the early Edo Era as the Edo residence garden for the Mito Tokugawas, one of the three branch families retaining status just under the Tokugawa shoguns. Afterwards, under the aegis of the second leader of the Mito Tokuga. Click here for more information.
Business hours
- Everyday (9:00 AM ~ 4:30 PM )
Phone
03-3811-3015
Price
- Adult: 300 JPY
A park of plum blossoms and fall foliage close to Narita-san Shinsho-ji Temple
This is a large garden of 165,000㎡ spreading out below Heiwa-no-Daito (Great Pagoda of Peace) at the back of the Great Main Hall of Narita-san Shinsho-ji Temple. The walking course is popular among the rich nature which includes the plum blossoms of spring and the autumn colors.

After visiting Narita-san Shinsho-ji Temple, take a walk through the lush green park Naritasan Park is a garden in a hilly area at the back of the Great Main Hall of Shinsho-ji Temple. It is a resting area for visitors with a Western-style garden, 3 ponds, a waterfall and other features. Inside the park is the Naritasan Calligraphy Museum which exhibits works and information dating from the late Edo Era to the present day. Furthermore, to the side of the museum is a suikinkutsu (buried earthen jar) which is a feature of Japanese garden ornaments. Click here for more information.
Business hours
- Everyday
Phone
0476-22-2111
Price
- Free
Website
www.nrtk.jp
Scenery that was built from a volcano. Thoroughly feel the grand power of nature
It's so big that you are inside the park without noticing it. It is a magnificent natural park with over 2000 m of volcanic plains studded with lakes, marshland and waterfalls.

Straddled by 3 prefectures: Gunma, Tochigi and Fukushima, the total area is 114,908 hectares. The park inside can be divided into 3 zones (Nikko, Kinugawa/Kuriyama, Nasu Kashi/Shiobara). To enjoy this national park, let us introduce the spots that should be visited first. Nikko Yumoto Visitor Center This is a facility that gives out information on Oku-Nikko in Nikko Yumoto Onsen Town. News on conditions of walking paths and flower blossoming along with a calendar on places to see are displayed. Information on campgrounds, hiking and mountains. Click here for more information.
Phone
048-600-0516
Price
- Free
Website
www.env.go.jp
Tofuku-ji Temple whose buildings have been designated as National Treasures and Important Cultural Properties
The temple has plenty of highlights including 25 sub-temples and a rock garden. It is also famous as a place to see the fall colors. The colors are especially beautiful at Tsutenkyo Bridge linking the main hall with Kaisan-do Hall.

Tofuku-ji, Kyoto's leading group of temple buildings There are 5 famous temples in Kyoto which have been ranked as the Kyoto Gozan or the Five Great Zen Temples of Kyoto, of which one is Tofuku-ji Temple. As well, the buildings of the temple show characteristics that belie its status as a Rinzai sect temple. The 22-meter high sanmon gate has been designated as a National Treasure and is known as the oldest sanmon gate in Japan. Also, Tokufu-ji has the oldest zen meditation hall in the nation. Click here for more information.
Business hours
- Everyday (9:00 AM ~ 4:00 PM )
Phone
075-533-0621
Price
- Free
Tsutenkyo Bridge
adults 400 yen/children 300 yen
Garden
adults 400 yen/children 300 yen

Website
www.tofukuji.jp
Ready To Plan Your Itinerary For Japan?
Spending time in Japan can be daunting especially if you are not familiar with the language, transportation, or culture. Whether it is spending helping with navigation or convenience, I recommend Triplelights, as they have over 1,000 professional tour guides that can help you navigate Japan efficiently while eliminating the risk of getting lost. Not only that, but the guides are all experts in their local areas so you would be able to receive customized itineraries with whatever you want to specifically do or see in the city. Tokyo, for example, is a metropolitcan city that can be quite crowded in many of these areas, so if you are not willing to make trek to any of the above locations via public transportation but still want to experience the city's wonders, check out the private car tours that are offered, and feel free to send a message to any of the local guides for more information about planning your trip.
Furthermore, if none of the above locations are aligned with what you want to do in Japan or if you already have some locations you want to go to, you should check out some of the cultural activities that are happening in the city as there are so many more interesting and fun events to partake in that will make your trip the most memorable trip you've had!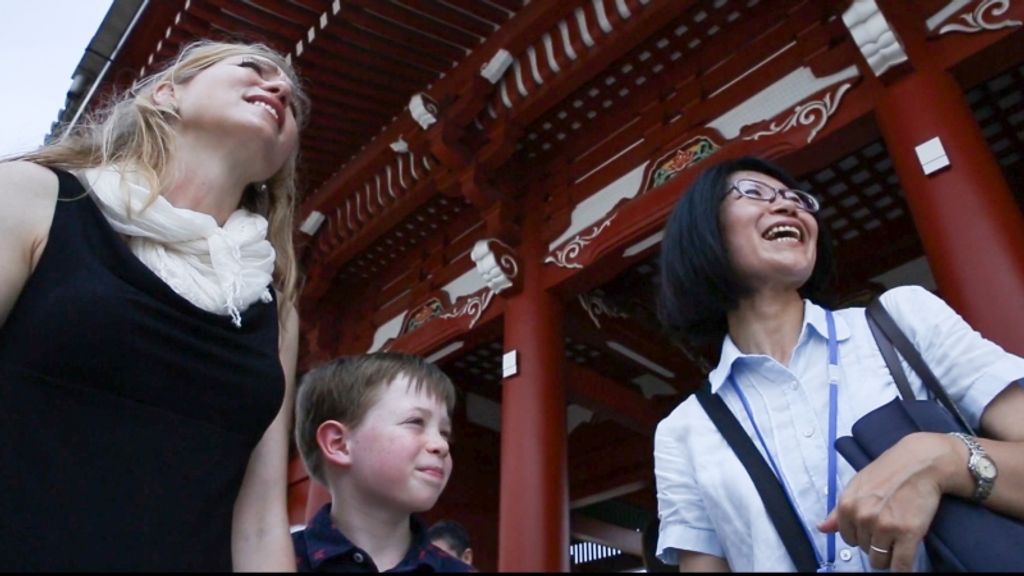 Blogs About Japan
Japan Travel - 7 Days Itinerary Around Tokyo, Kyoto, and Osaka
Cool Things in Tokyo: 2019 Hidden Gems
Tokyo Walking Tours: 8 Great Options for Small Groups
Tokyo Itinerary: Tokyo up to 3 Days - First Timers