⭐⭐⭐⭐⭐ Come & enjoy the beauty of Japan with our highly rated Japan private tours.
LAST UPDATED: October 15, 2022
TLDR: The 10 best places for Pokémon Go in Tokyo are: Senso-ji Temple, Shibuya, Meiji-Jigu Shrine, Akihabara, Roppongi, Tokyo Tower, Ueno Park, Imperial Palace, Shinjuku and Odaiba. This list is not ranked in any specific order. If you want a deeper experience in Tokyo while catching Pokémon, check out the Pokémon Go Walking Tour in Tokyo.
And if you don't like to read, watch the video below and I'll basically read the article for you ;-)Now let's get to the list of 10 places and the reasons why:
1 - Senso-Ji Temple
Some of the pokémon you can find in Senso-Ji temple: Blastoise, Sandshrew, Machop, Shellder, Bellsprout.
Senso-ji temple, is a place where you can find a variety of pokémon types because of the large body of water nearby, in Sumida River. Rare Pokémon are also quite possible to find here, in our team's first visit we found this Blastoise in just under 15 minutes! Blastoise is one of the rarest pokémon you can find in Pokémon go, so we took a picture to prove :-)
The Senso-ji Temple is in the heart of Asakusa and is one of the best places because of it's defining feature: They have one of the coolest and most competitive Pokémon Go gyms in Tokyo, the Kaminarimon (Thunder Gate) gym. It's amazing to see Team Mystic, Team Valor and Team Instinct taking each other out in fierce battles full of strong pokemon. They constantly switch ownership of the gym, but at the time of the picture, Team Valor took the lead.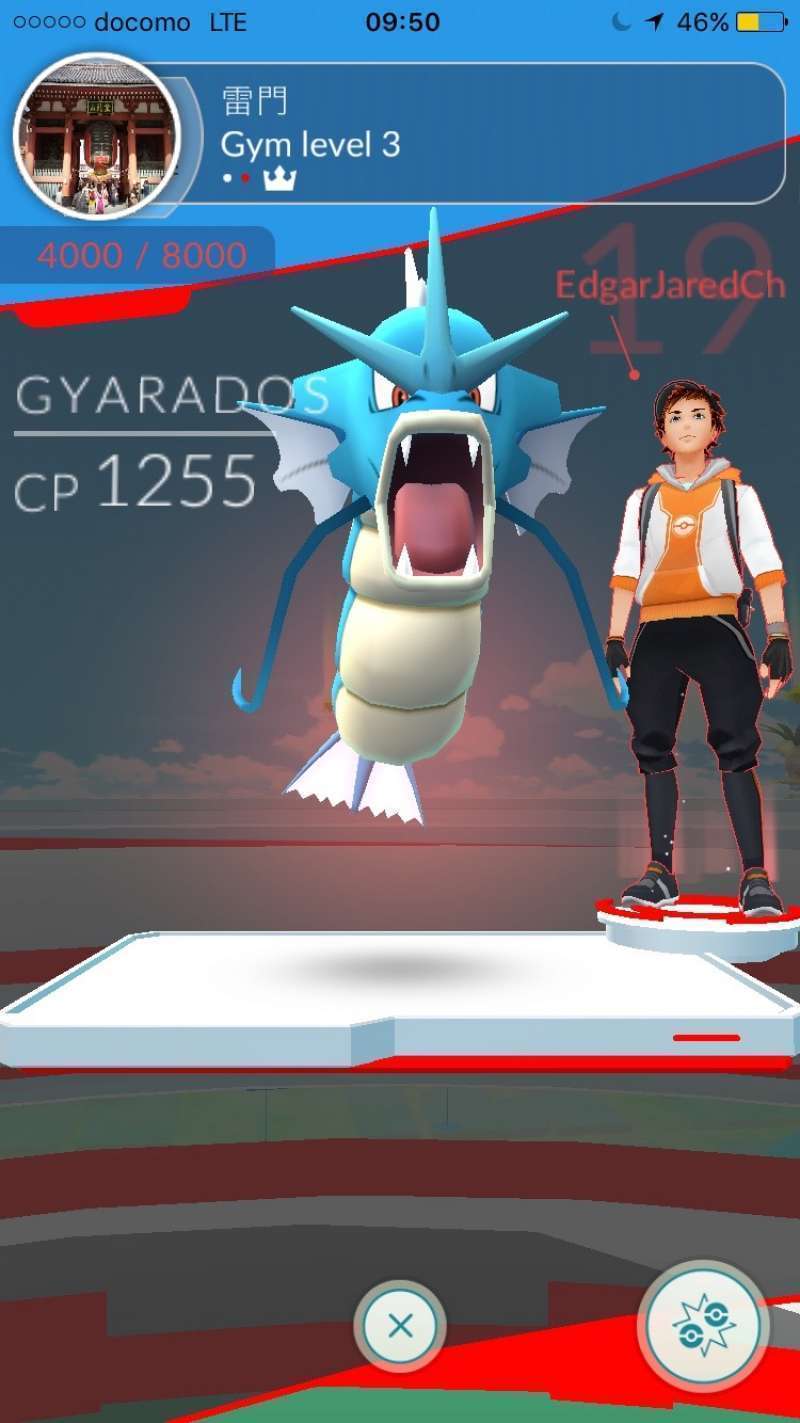 2. Shibuya
Shibuya is the go-to place to find those pokémon that enjoy being in the city. Jigglypuff, Koffing, Grimer, Electabuzz, Tangela are among the Pokémon you can find there. Shibuya's defining feature for Pokémon Go players is that you can find many PokéStops there. Since there are so many known landmarks in Shibuya, it became a great place to find PokéStops, refill your items and also get a pretty good boost in your trainer XP!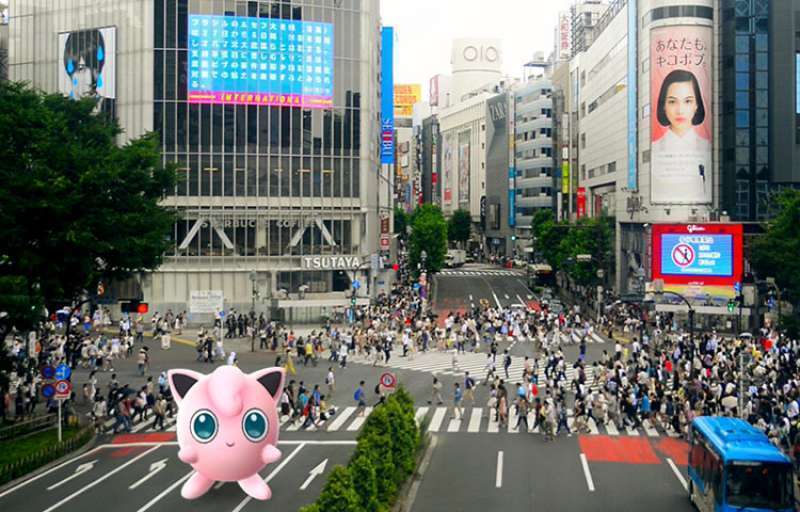 3. Ueno Park
Are you prepared for a festival of Poké Lures? Ueno Park is becoming known as the "All-year-round Hanami Park" because of the effect PokéStops have when installed with a Lure, pink hearts flying around them like sakura leafs. There are so many PokéStops with Poké Lures installed and people are so committed to keeping these lures up there, that you can be sure to find hundreds of Pokémon in just a few hours if you go to Ueno Park :-)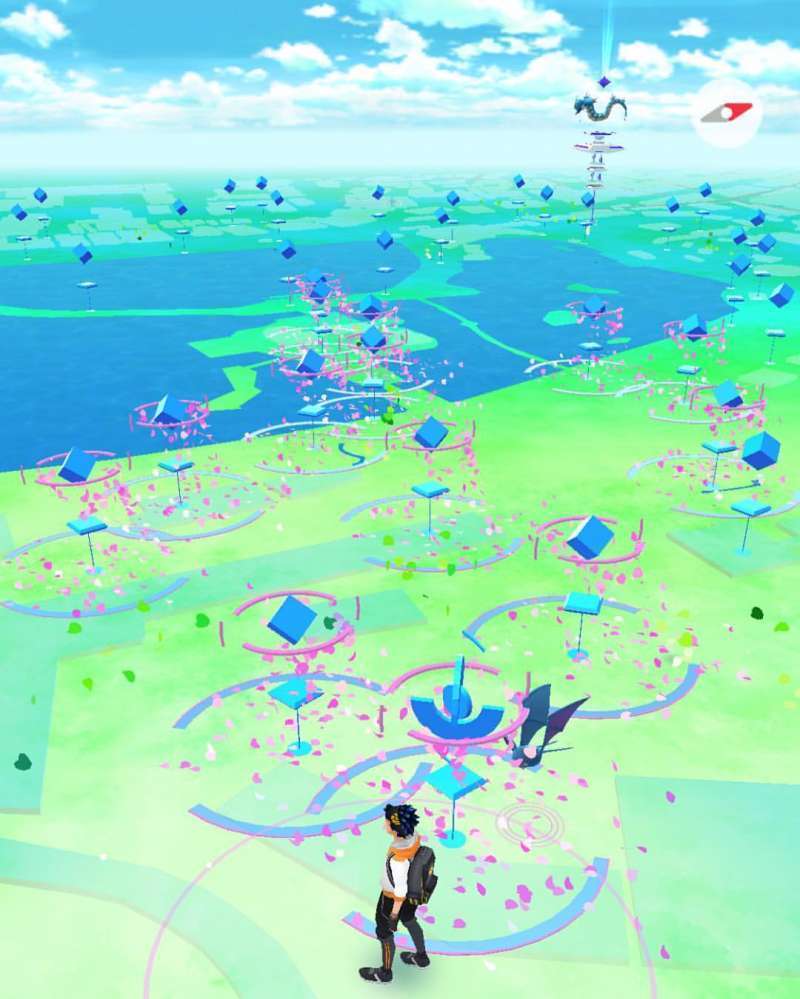 Watch images of the real Ueno park in Pokemon Cherry blossoms here.


4. Meiji-Jingu Shrine
The beautiful Meiji-Jingu Shrine in Tokyo is in an area covered with 70 hectares (170 acres) of forest! There are many pokémon to be found hidden everywhere around those trees. After you've captured all the Pokémon in this area, you can move to Yoyogi park, a giant area with more grass and flying-type Pokémon and also some water-type too hanging around the pounds in the park. And if you still have battery in your phone, you can go to Harajuku, which is just nearby, and it's also a great place to go afterwards. Harajuku is filled with PokéStops and Pokémon that likes being in the city. Bottom-line: This entire area is filled with many different environments, allowing you to catch a variety of Pokémon!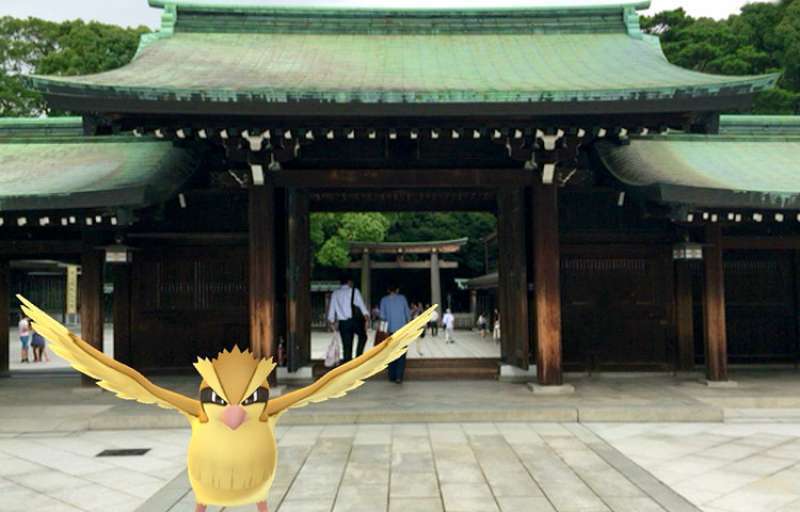 Here's a tip:
You can send a message to one of the friendly guides in Tokyo from GoWithGuide! They will help you make a customized itinerary and give you a quotation for a Pokémon Go & Tokyo tour.
Trust me: It's a good idea to have a guide take care of you in Japan, especially when many of the locations listed require access using public transportation, and it is beneficial for you to have someone personally guide you to eliminate the risk of getting lost during your stay.

⭐⭐⭐⭐⭐ Come & enjoy the beauty of Japan with our highly rated Japan private tours.
5. Roppongi Hills
Thanks to the great amount of landmarks, Roppongi Hills is a good place to find different types of Pokémon. This is another area in which people like to place many Poké Lures, so enjoy your time there and catch as many Pokémon as you can!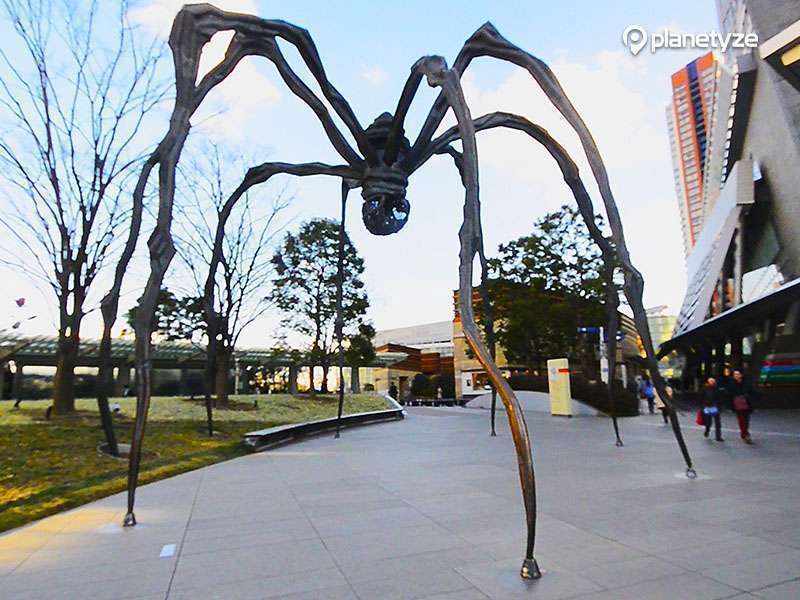 6. Odaiba
Need to find those difficult-to-reach Pokémon? Then you have to go to a difficult-to-reach place! Odaiba is a little bit far, it's an island in the Tokyo Bay Area, filled with places to go and things to see! And since it's an island, you are sure to find both water-type Pokémon and also the ones who live on the ground. The defining feature of this place for Pokémon Go players is its variety of possible Pokémon to catch, fore some reason Odaiba is filled with pokémon that are hard to find in other places of Tokyo, like Voltorb, Machop, Drowzee, Magnemite and Meowth.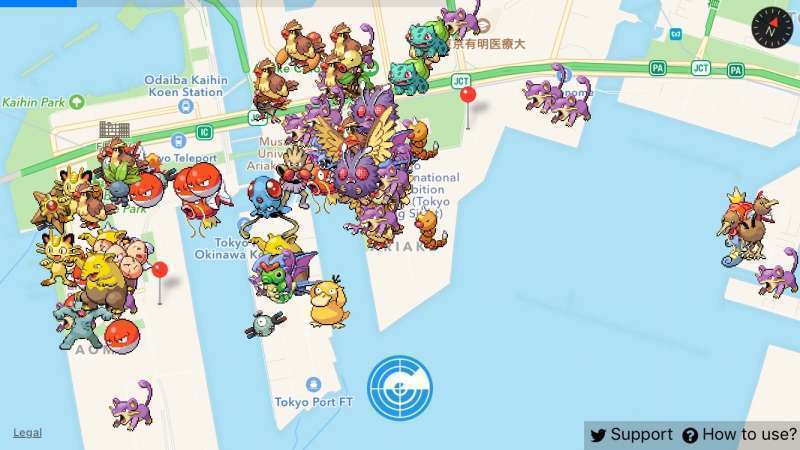 7. Tokyo Tower
Tokyo Tower is another good example of a competitive gym you can't miss in Tokyo! If you want to test your skills and compete in a difficult gym to beat and to defend, your place is the Tokyo Tower. Plus, you can get a great view of Tokyo to plan your next destination!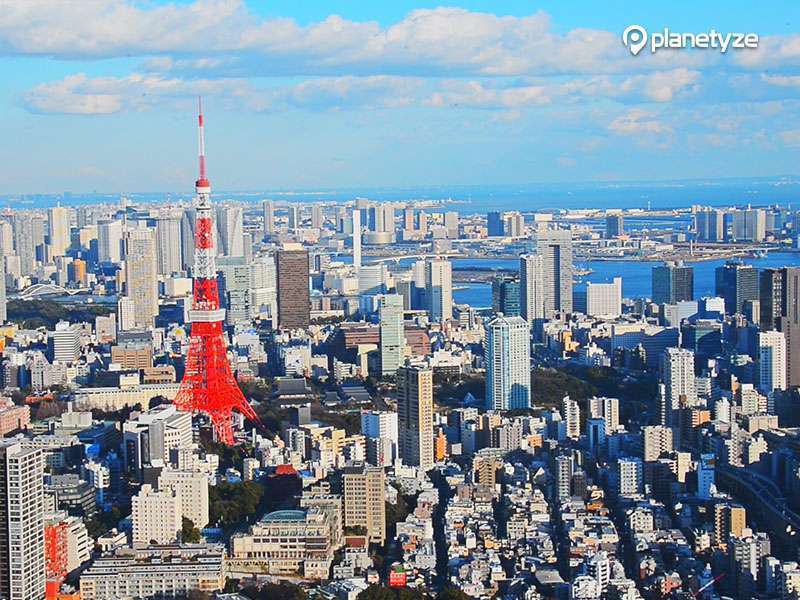 8. Akihabara
Akihabara is the place every gamer loves in Tokyo. For this reason, it has one of the largest concentration of Pokémon Go players in Tokyo. It's the best place to go if you want to catch Pokémon, get items from many different PokéStops and also make new friends! In Akihabara you will find dozens of Pokémon-lovers playing the same game as you, sharing their experiences and which Pokémon they have found. It's the go-to place if you want to ask people about their secret spots to find rare Pokémon!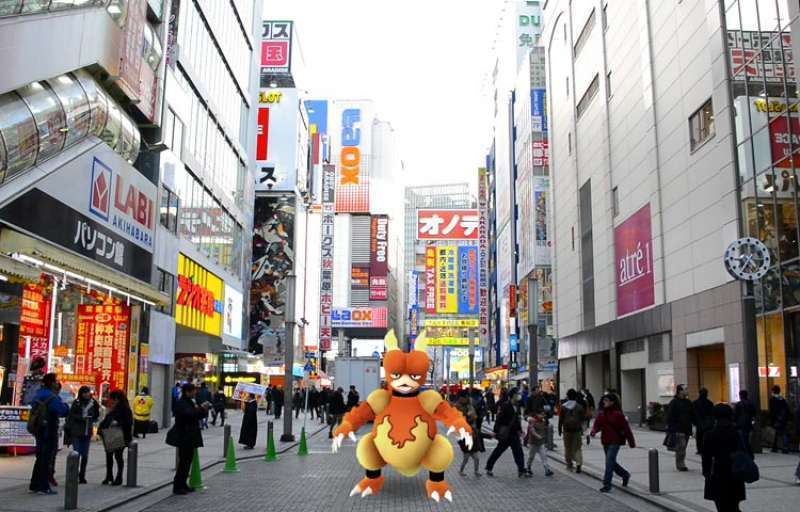 You can better understand why this place is so awesome by watching the video: https://youtu.be/wLRvPe4BZuU?t=5m59s


9. Imperial Palace
The Imperial Palace has potential to become the Japanese version of Central Park in New York to catch Pokémon. It has a vast garden area in which many people come to visit every day. Also, the palace itself is surrounded by water, which helps you find those Magickarps that will give you the much-needed candies to evolve them into the powerful Gyarados. Although the Pokémon you can find here are not always rare, it's astonishing the amount you can find! It's a great place to capture tons of common-type pokémon for fast XP and evolution! And if you are lucky, you may find the powerful Magmar that keeps lurking around that area. Just remember not to invade the emperor's home, or you might get in trouble!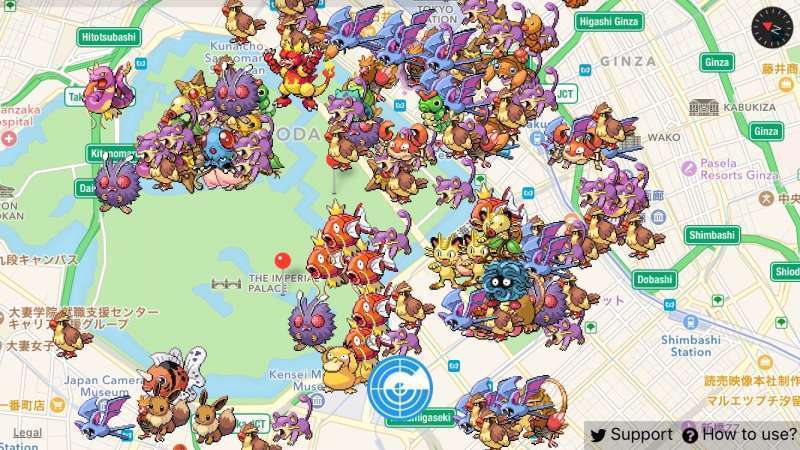 10. Shinjuku
You could call Shinjuku the "Pikachu Paradise". Maybe all those Pikachu are the ones generating the energy necessary to keep the famous Shinjuku lights on every night! This is the only explanation I could come with for the amount of Pikachu you can find here! If you want to catch Pikachu in Tokyo, Shinjuku is the best place to go!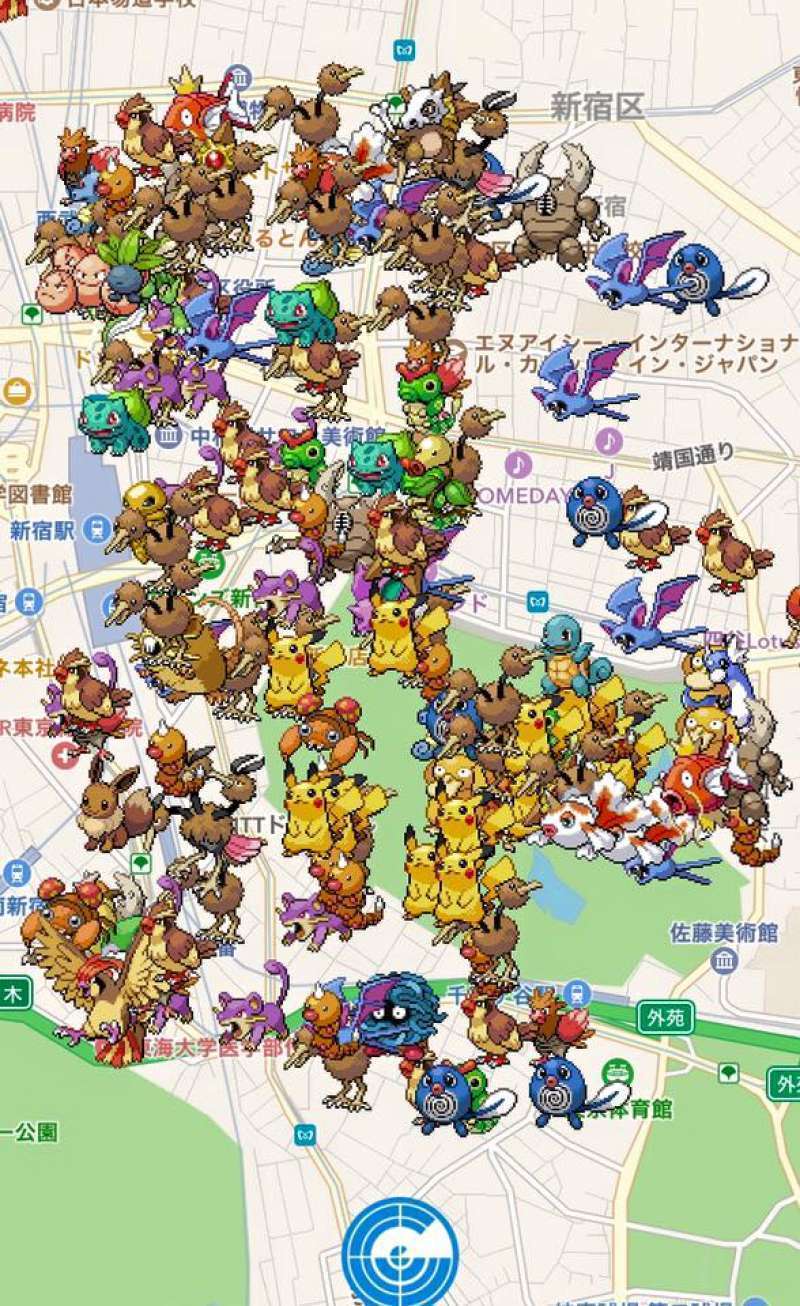 We hope you will have a lot of fun catching pokémon while you are in Tokyo! If you want a deeper travel experience in Tokyo while at the same time catching all different kinds of Pokémon, we recommend you check out our Pokémon Go Walking Tour in Tokyo, we partnered with a Game Designer to create the perfect tour route for visiting beautiful spots in Tokyo and catching Pokémon, he even helped us to create this very list! And please don't forget to share this post with your friends :-)


Tips for Taking Pictures in Pokémon Go
1. Turn off the AR and turn on again for positioning. Pokémon are not always where you want them to be, if you find that they are not right in front of the temple for example, you can turn off the AR, position your smartphone in the direction you need, then turn on the AR again and the Pokémon will be there.
2. Wait for the jumping animation. Pokémon tend to be always on the floor and because of that, it could be difficult to have both the Pokémon and the landmark in the same frame, specially if you are trying to take a horizontal picture. Luckily, almost all Pokémon have a jumping animation that puts them mostly in the middle of your screen, so all you have to do is wait for the jump and take the picture at the right time!.
You can find other tips for training your Pokémon in the IGN Pokémon Go wiki. Also, do you know what a Squirtle is called in Japanese? Find out!


Japan Tips YouTube Channel
I have created this YouTube channel to share cool things about Japan, travel tips and much more! I hope you enjoy it and can share to your friends. In the video below, you'll find an 1-day Tokyo Trip plan curated by real tour guides!
This video recommends: Asakusa→Akihabara→Shibuya→Meiji Jingu→Harajuku→Shinjuku. Please take a look and share to your friends if you like it!This is the channel where you can see all the videos: Japan Fan YouTube Channel

⭐⭐⭐⭐⭐ Come & enjoy the beauty of Japan with our highly rated Japan private tours.
Need help planning your trip to Tokyo?
If you are trying to plan your trip to Tokyo and include all of these great PokemonGo locations in your itinerary, whether it's for half a day, 1 day, or more, you should check out the different tours provided by GoWithGuide and send a message to any of the local guides in Tokyo. They can definitely customize a personalized itinerary and cater it to your PokemonGo needs, as well as alleviate any stress of navigating the large city and be able to take you around to the best locations to maximize your time effectively and ensure that you have a memorable experience. Definitely check out other interesting cultural activities that you can partake in during your stay in Tokyo. Check out 10 useful apps for when you are traveling to Japan as well, for your convenience - good luck and see you in Tokyo!
Aside from our top rated tours in Japan, we are now also expanding to more countries all over the globe!
Blogs About Touring Japan
Tour Guide in Tokyo: Pros and Cons to Hiring One
Travel to Japan: Alone or With a Group? Pros and Cons
Cherry Blossom Season in Japan: 5 Best Spots in Tokyo
Japan Travel - 7 Days Itinerary Around Tokyo, Kyoto, and Osaka
Japan Tour Guide Marketplaces - Finding a Tour Guide in Japan