Winter in Japan is a sight to be seen. The top festivals for 2016-2017 to see in Japan during Winter are the European themed Christmas markets, Sapporo Snow Festival, the Yokote Kamakura snow festival, the Otaru snow lit path, Shiodome christmas lights, Dosojin matsuri and the wonderful Rikugien garden illuminations.
Winter in Japan is characterised by christmas illuminations, great food and festivals. Every season in Japan is unique but certainly Winter is one of the best seasons to visit. Check out this list of the best winter festivals in Japan to help you plan your winter adventure!
Christmas Markets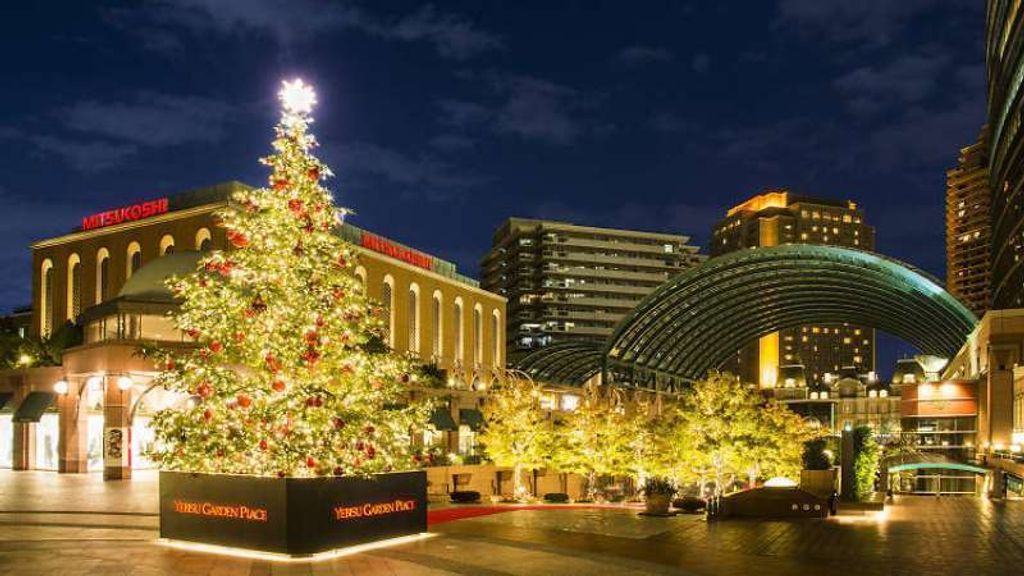 Tokyo comes to life in December with 5 christmas markets! The markets all have a European theme and are a great place to go for some traditional Christmas foods. So if you feel like joining the Japanese in their own take on the season, or perhaps just taking a night off Japanese cuisine for some foreign food, here are five German-style Christmas markets where you can enjoy the festive season in Tokyo. The great things is that entry is FREE, so if you want to travel on a budget make sure to check it out. All of the markets run through the month of december until Christmas day. So don't miss out this christmas, as the christmas markets will be one of the best events of 2016.
Solamachi Christmas Market - Oshiage
This market right next to Tokyo skytree is bound to be popular. Wooden stalls selling holiday trinkets, Glühwein and stollen make you feel like you're right at home amongst the downtown city-scape. Combine it with the twinkly illuminations adorning the pathways, which connects the Skytree's Solamachi Mall 4th floor Sky Arena to Tokyo Skytree and Oshiage Station. Read more...
Yokohama Red Brick Warehouse Christmas Market - Minato Mirai
Minato Mirai is a well known and popular date spot anytime of year with its ferris wheel and waterside promenades that create a romantic vibe. However, this German Christmas market at the modern Red Brick Warehouse gives an extra incentive to brave the cold evenings. Apart from stalls offering bratwurst and the even better Gl

ü

hwein there are craft workshops, visits from Santa and Friday night fireworks (December 11th and 18th) . Read more..
Roppongi Hills Christmas Market - Roppongi
The German-style Roppongi Hills Christmas Market features a wealth of over-the-top decorations, carols and sellers toting snow globes, but also the classics such as sausages and bier which are favourites at all of the Christmas markets. The cliché overload will remind you of christmas back at home. Roppongi hills is also the host for the Artelligent Christmas display. Read more...
Christmas Marche - Yebisu Garden Palace
Hot mulled wine, shimmering twinkle lights and a giant Christmas tree are the key ingredients for Christmas at Yebisu Garden Place's festive market. There are plenty of seasonal crafts and decorations available to spruce up your own home at the rustic wooden cabins so wrap up warm and enjoy a stroll through Ebisu's twinkling Christmas Marche. Check out the beautiful Christmas tree by the stalls and head into the shopping complex for a look at the illuminations display, including the impressive 5m x 3m Baccarat chandelier. The European inspired Yebisu Garden Palace is certainly the perfect back drop for a Christmas Market so it is not one to be missed. Read more...
Tokyo Christmas Market - Hibiya Park
Out of all of the German-style Christmas markets of the season, this one at Hibiya Park is perhaps the to most look forward to. Along with the usual German fare, expect a 14m tall traditional 'Christmas Pyramid' imported straight from Dresden, the home of one of Germany's most famed Christmas markets. What's more, it's apparently the largest of its kind in the world!
Otaru Snow Light Path (Feb. 6 - 15)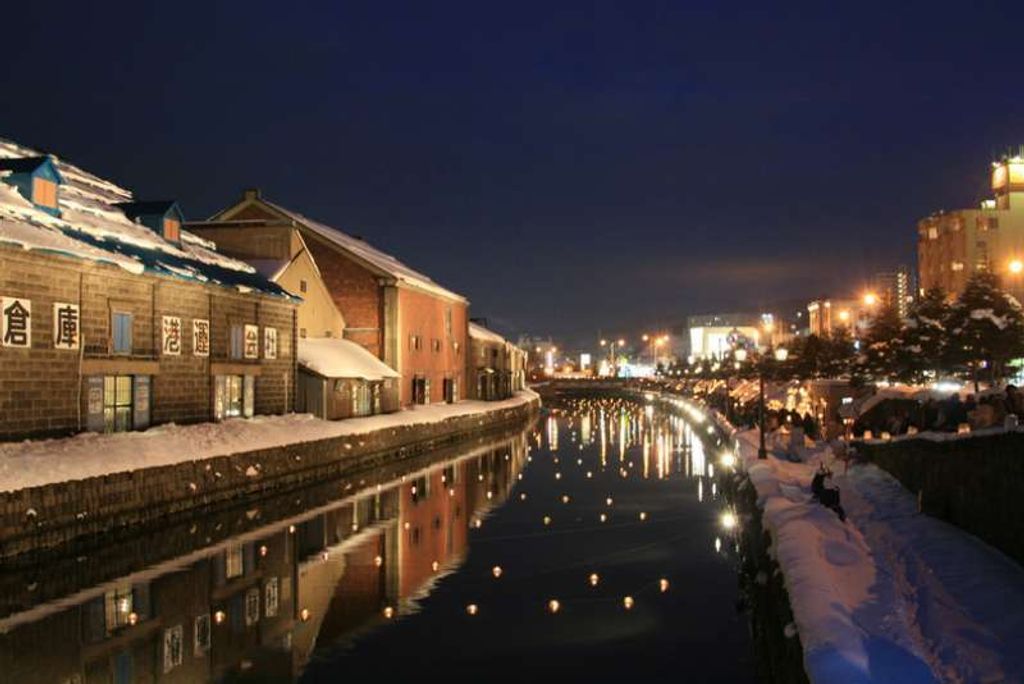 This winter festival runs over 10 days by the stunning Otaru canal. Snow sculptures line the canal that are lit up with lights! During the festival, Otaru has a really magical atmosphere. Lanterns are placed all throughout the festival sculptures as well as on the canal. This event is renowned for being incredibly romantic. It also offers a great variety of activities and local treats to enjoy
Otaru is located just 30 minutes away from Sapporo. This festival also coinicides with the Sapporo snow festival. Another site a just few blocks away north of the canal known as Temiyasen Kaijo is also decorated. So make the most of your Sapporo trip by visiting two of the best Japanese festivals.
Access: The Otaru Canal is a ten minute walk or a two minute bus ride down the main road from Otaru Station.
Cost: FREE
A snow festival featuring snow statues and illumination centering around Odori Avenue in Sapporo
One of the largest events in Hokkaido for which more than 2 million people visit annually. Plenty of events where you can encounter huge snow and ice sculptures only to be found in an environment rich in snow.

The Odori Avenue venue The Sapporo Snow Festival takes place mainly at 3 venues, and the events held there can vary depending on the venue. First, the most well-known part of the festival which involves the gigantic snow and ice sculptures is held on Odori Avenue. This is the main venue for the snow festival. Spanning from Odori Avenue Nishi Itchome to Juu-Nichome, there are snow sculptures so large that you have to look up, as well as citizen-made sculptures all over that are small and cute. There are also interactive events such as a snow...
Price
- Free
Varies according to the event
Website
www.snowfes.com
Yokote Kamakura Snow Festival (Feb. 14 - 16)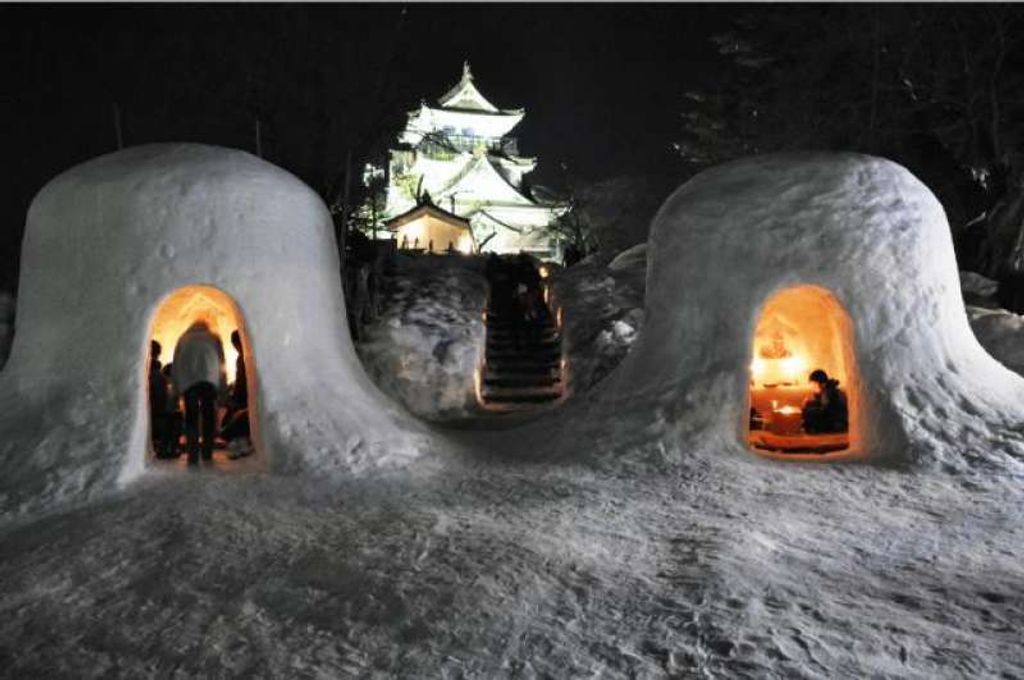 The Yokote Kamakura Festival dates back to around 400 years ago. It is held every year on February 15 and 16 in the city of Yokote in Akita prefecture. The festival features many igloo-like houses made from snow, called kamakura, which are built at various locations across the city. Along Yokote River, hundreds of small kamakura the size of lanterns are made. These mini kamakura are illuminated by candles from dusk until around 9pm and create a lovely sea of lights. The Yokote Kamakura Snow Festival allows anyone to experience the chilly charms of the kamakura, as anyone can be invited inside to enjoy the rice cakes and warm rice wine. All one has to do is make an offering to the water deity.
Address: Akita, from Akita Station, take the JR Ou Line to Yokote Station, from there you can take a shuttle bus.
Location: Doro Koen Park in front of Yokote City Hall
Dates: February 14th-16th
Dosojin Matsuri (Nozawa Fire Festival) (Jan. 15)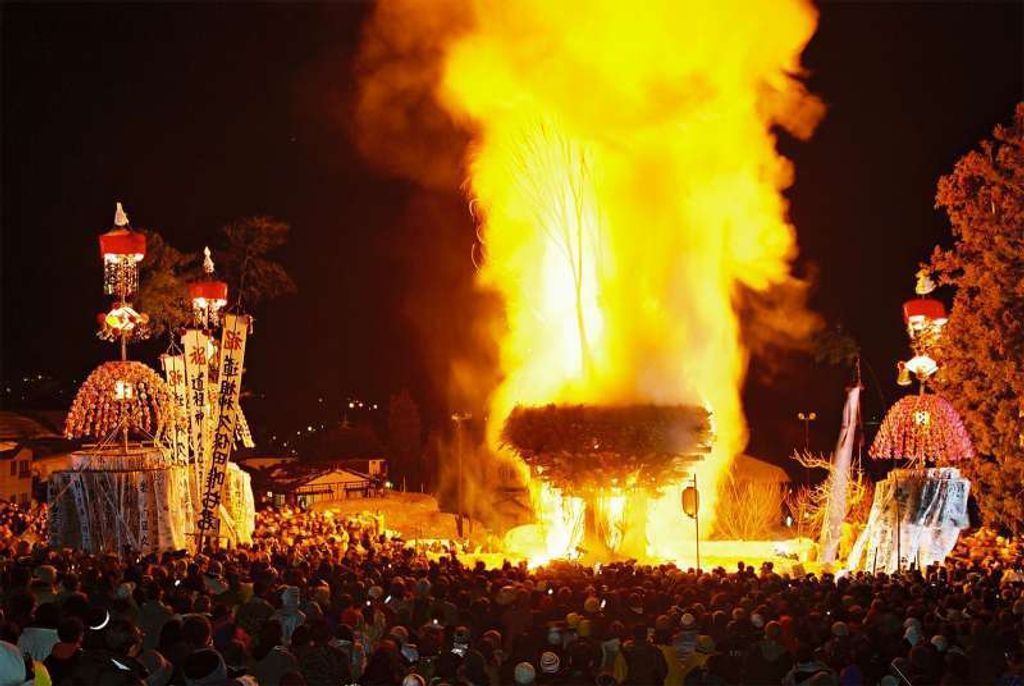 If you have had enough of the cold, then this is the festival to warm you up! The Dosojin Matsuri held in Nozawa Onsen, is also known as the Nozawa Fire Festival and is one of the three great fire festivals in Japan. The festival is used as a ritual to cleanse two age groups of men, 25 and 42, which are deemed unlucky in Japan. Roughly 100 men of these ages gather together to build a wooden structure and set it alight. The whole village comes together in the beautiful snow to watch the huge bonfire and drink sake together making for a wonderful and historical event.
Location: Nozawa Onsen Village, Nagano Prefecture
When: January 15, 2016
Time: 7:00 pm to 10:00 pm
Cost: FREE
Caretta Shiodome Illuminations (Nov. 13 - Jan. 12)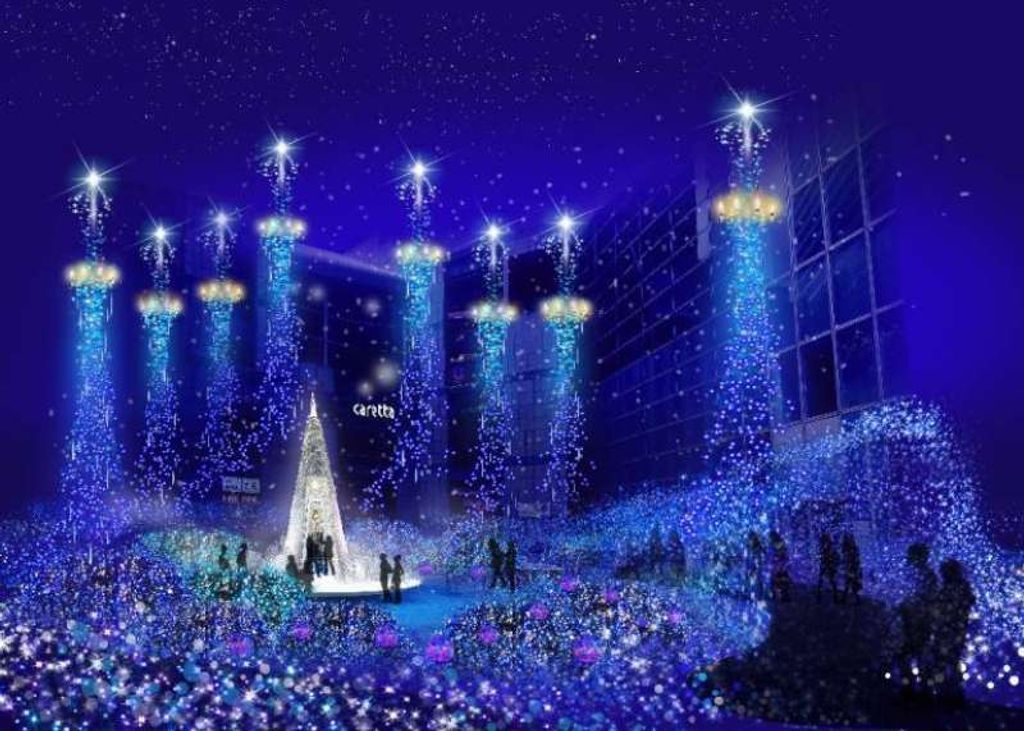 The Caretta Shiodome Illuminations are the biggest scale Christmas illuminations in Tokyo. This year's theme for the illuminations is Canyon d'Azur. This event has proved to be so popular that the event now goes until mid-February. This should hopefully ease the crowds slightly around the 24th of December. The show features approximately 250,000 LEDs and takes place every 20 minutes beginning at 5pm and finishing at 11pm. Read more
Venue: Caretta Shiodome
Cost: free
Access: closest stations are Shinsaibashi or Shiodome
Roppongi Hills Artelligent Christmas (Nov. 14 - Dec. 25)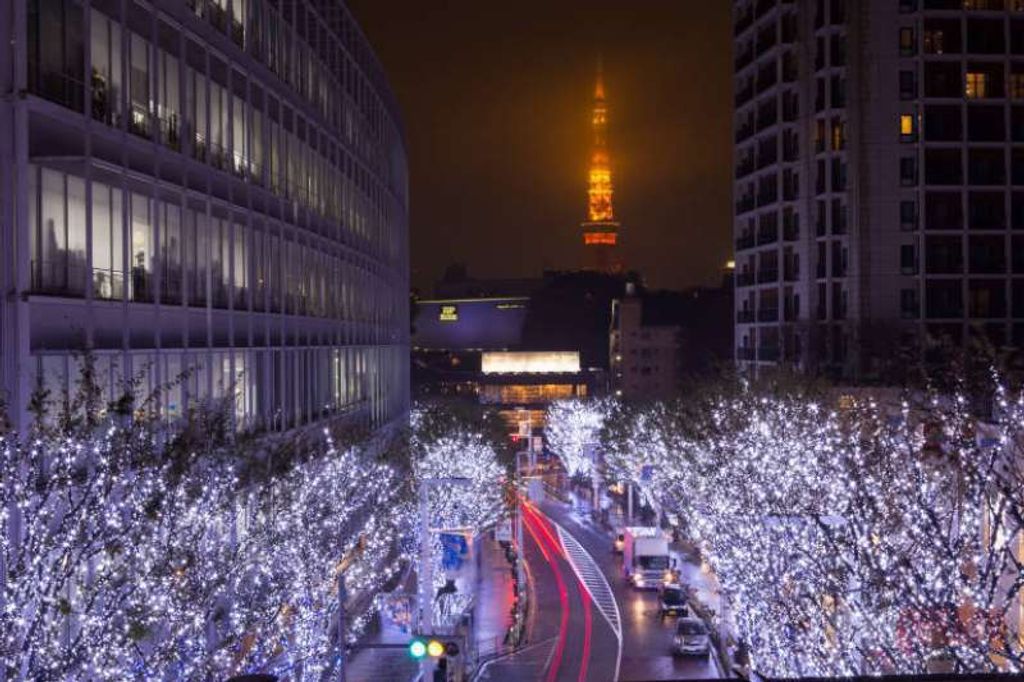 Although Roppongi Hills has a Christmas tree and garden inside, the big illumination happens along Keyakizaka, which is the street that runs down a gentle slope on the Azabu side of the Hills. Approximately 1,200,000 LEDs light up the streets of Roppongi. The lights rotate from a "Snow and Blue" theme to "Candle and Red". The lights can be seen from 5pm to 11pm each day from November 14th until Christmas day.
Location: Roppongi hills
Access: Walking distance from Roppongi station acccesible by the Oedo line or Metro Hibiya line
Price: Free
Illuminations at Rikugien Garden (Nov. 19 - Dec. 7)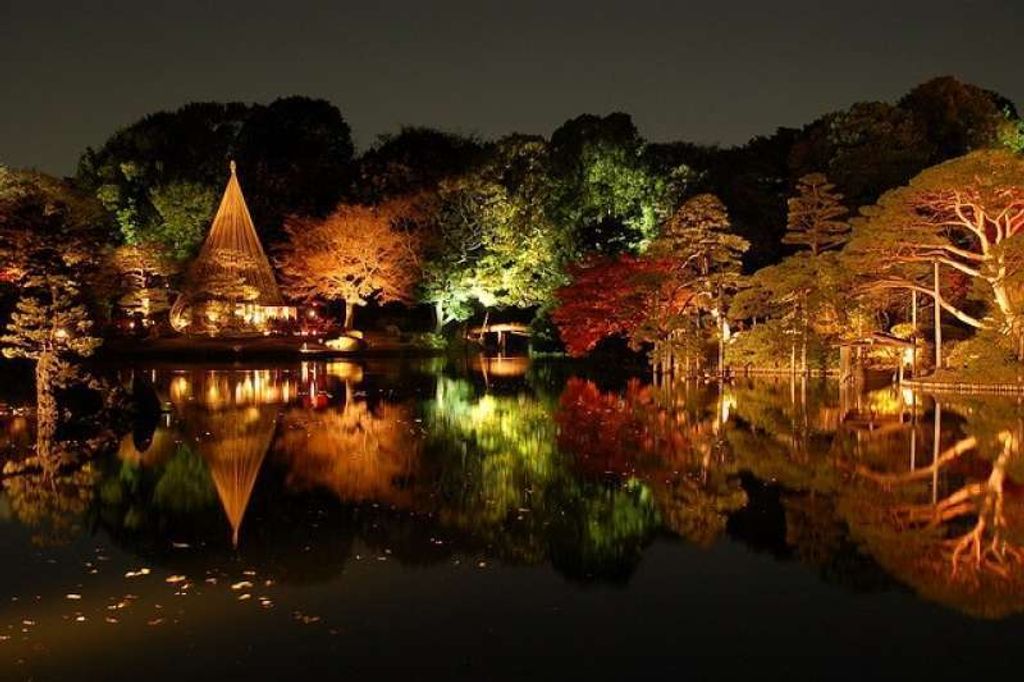 Rikugien Gardens is a delicately designed edo garden located near Komagome station. The annual illumination event during the end of year brings many people who wish to enjoy the beautiful collaboration between the flame of autumn leaves and the illuminations throughout this beautiful garden. This is one of the best displays of autumn colours and a great way to enjoy winter in Tokyo.
Entry: 300 yen for adults, free for infants
Address: Rikugien, 6 Honkomagome, Bunkyo-ku, Tokyo
Access: closest station is Komagome station on the Yamanote line