It's so refreshing to leisurely walk around the city at this time of the year. I'll show you one of my favorite routs. Tokyo Skytree is now one of the most popular tourist spots in Tokyo. If you go there, I'd recommend you walk to Asakusa from Tokyo Skytree. It's about 1 km and you can enjoy the scenery of the Low City area of Tokyo such as a park where the local elderly people enjoy fishing or a shop selling affordable prepared food called "o-sozai", which is popular among house wives. At the foot of the tower, a kind volunteer helps tourists take a good picture. It's a lot of fun to have him take your picture with your camera. The guy took this picture with my iPhone using his own wide-angle lense. One of my giests tried to give him some gratitude, but he never accepted it. He said he was watched by the surveillance camera and he won't be allowed to be there as a volunteer if he got a tip. So all we can do is to say, "Thank you!"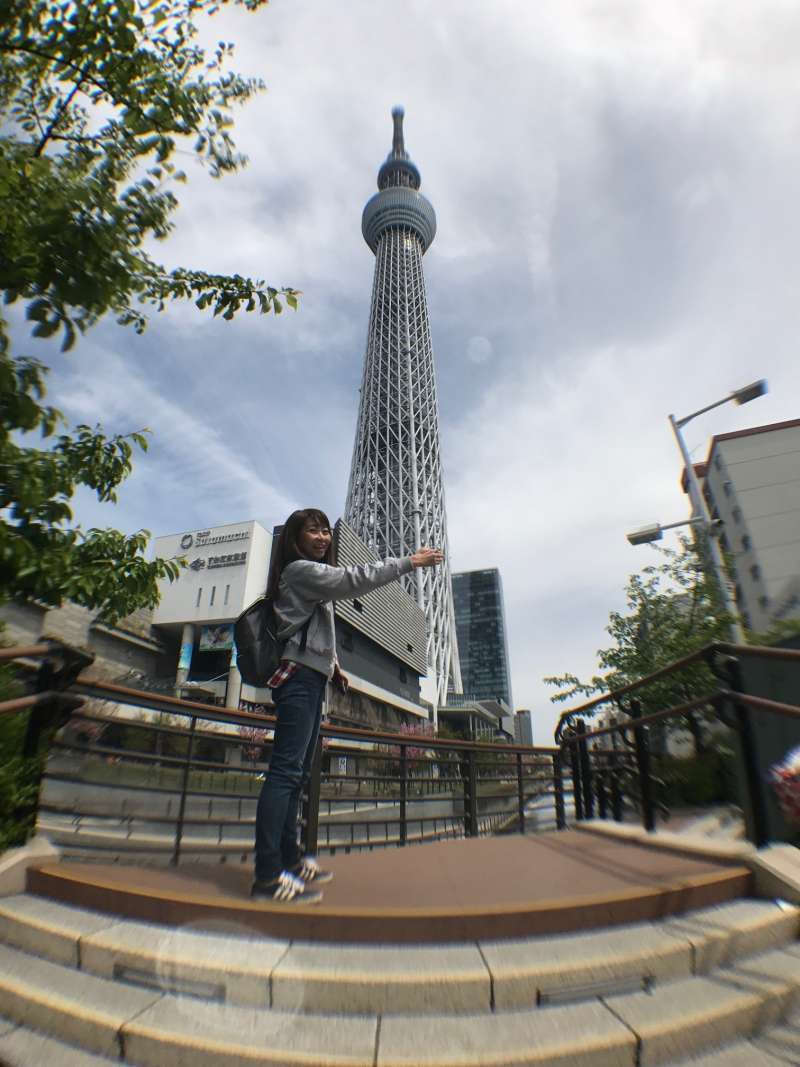 On the way to Asakusa, I usually drop by a good ramen restaurant named "kipposhi". This restaurant recently appeared on TV and has become very popular. They offer a various kinds of sophisticated reamen like beautiful chicken-ramen which is colored blue. This is my favorite. It tastes very good and topped with fresh spinach, softly cooked sliced chicken as well as soft boiled egg which is incredibly delicious! This ramen is also perfect for people who don't eat pork or beef. I've also tried another ramen whose soup is colored pink like cherry blossoms. It has a little cherry flavor and perfectly suits this spring season. I like to eat it with shiso leaves. The miso based ramen is topped with a sliced pork and you can enjoy fresh flavor when you squeeze some drops of citrus. I like this shop not only because the novelty of the ramen itself but also the warm hospitality of the chef and the staff. There is also an English menu. The restaurant is actually a few minute-walk from Honjo-Azumabashi Station, but I always walk there from Tokyo Skytree. Actually, I don't want Kipposhi to be too popular for us to eat without waiting in a long line. So please refrain from telling this story to others. This is just between you and me!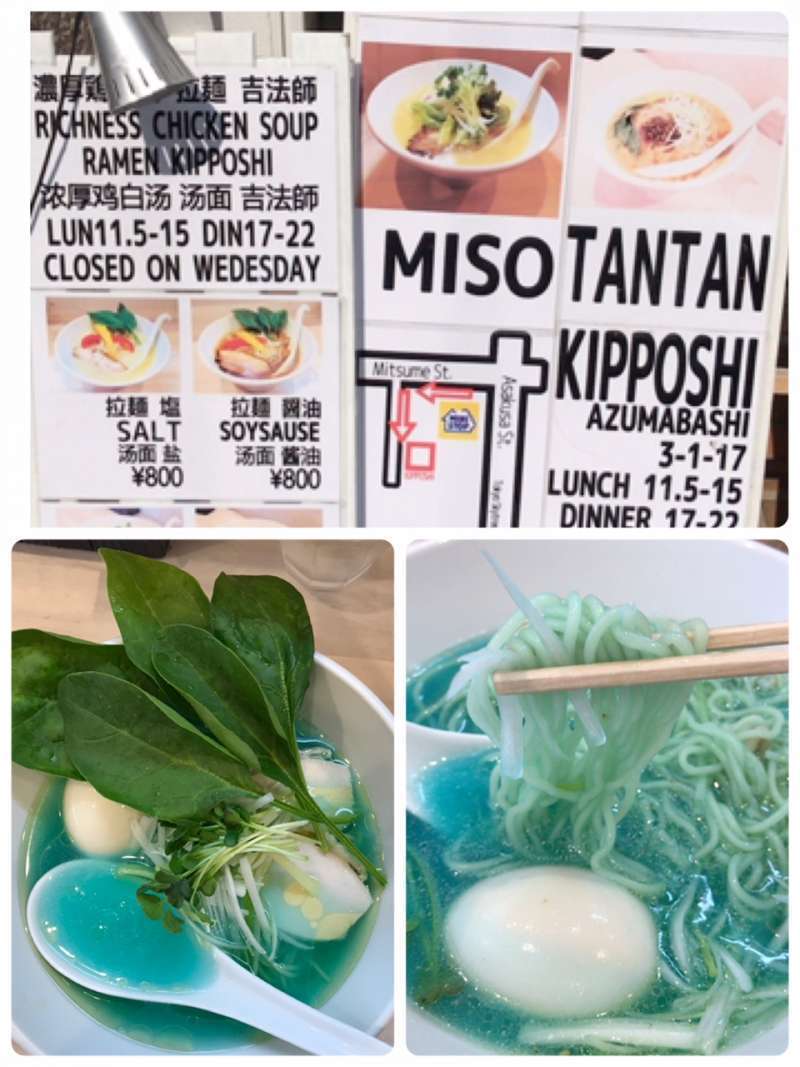 After we get full, let's head to Asakusa. It's about 500m from Kipposhi. When you reach Azumabashi Bridge, you'll find many people taking pictures on the bridge. Renting kimono to stroll around Asakusa has been the rage among girls from all over the world. There are many shops to rent kimono not only for women but also for men in this area.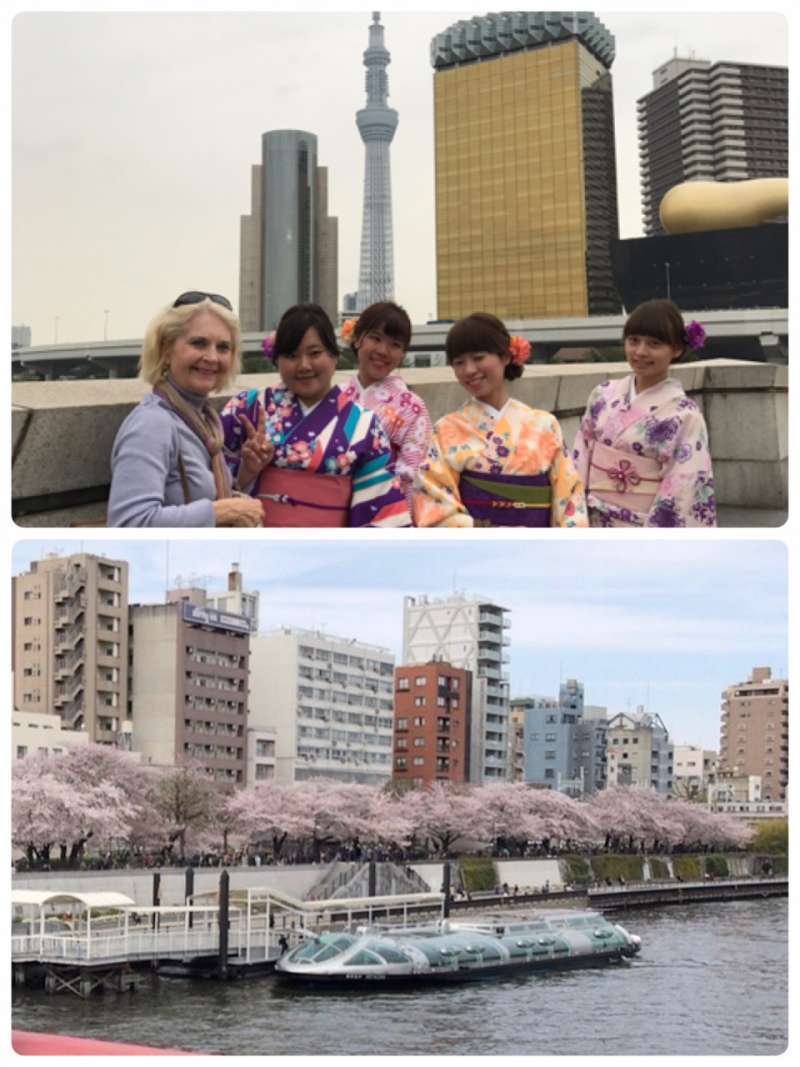 Crossing the Azumabashi Bridge, you can see the pier of Tokyo Cruise on your right hand. There are two cruise lines you can take from Asakusa. One is Tokyo Cruise and the other is Tokyo Mizube Cruising Line. You can choose which to take according to the schedule. I like to use the boat to reach Odaiba. It may good to take a rest in the cabin, but I highly recommend to go on the deck to take a picture that brings you good luck. This is it! You can take the picture of the Tokyo Skytree that reflects on the Asahi beer company building only when you are on the boat. I hear that this picture is supposed to bring you good luck with money. But the chance to shoot disappears in a moment, so don't miss it!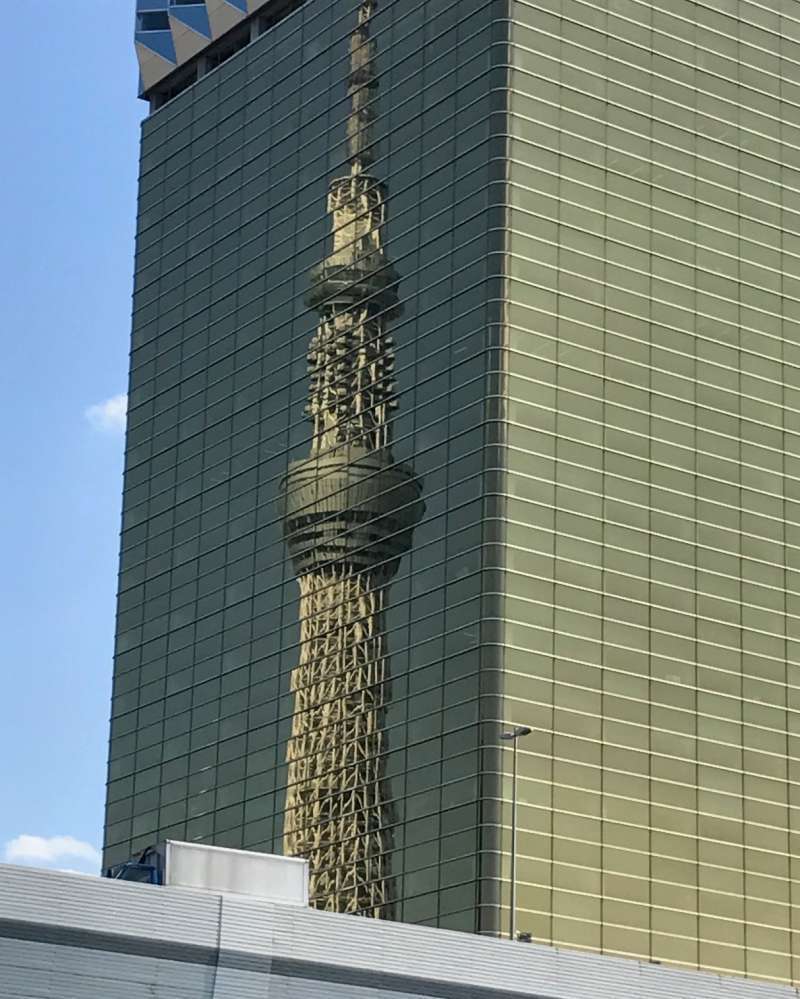 If you're lucky enough to have a beautiful day, why don't you enjoy the Sumida River cruise to recharge you battery after the long stroll around Asakusa area? You'll have a good opportunity to learn more about Japan from your private guide during the cruise.
Thank you for visiting my blog!
Did you like my article?
You can send me a message to get a customized itinerary and quotation for an unforgettable experience. Let's explore Japan Together.
I'll be waiting for you, so please check my profile and get your trip plan now