Dear customers who have been waiting for the time will come when you can visit Japan and enjoy visiting places again, as before...Thank you so much for your waiting! Please wait only a little bit longer...We have already started traveling around in Japan.
In October 2021, my husband and I visited Tohoku District (located in the northern part of Japanese Archipelago) which we have never visited before. I'm interested in history and have wanted to see Chusonji Temple and Aizu Wakamatsu Castle for a long time!
We took a flight from Osaka to Hanamaki in Iwate, rented a car, spent 3 days and flew back to Osaka from Sendai in Miyagi.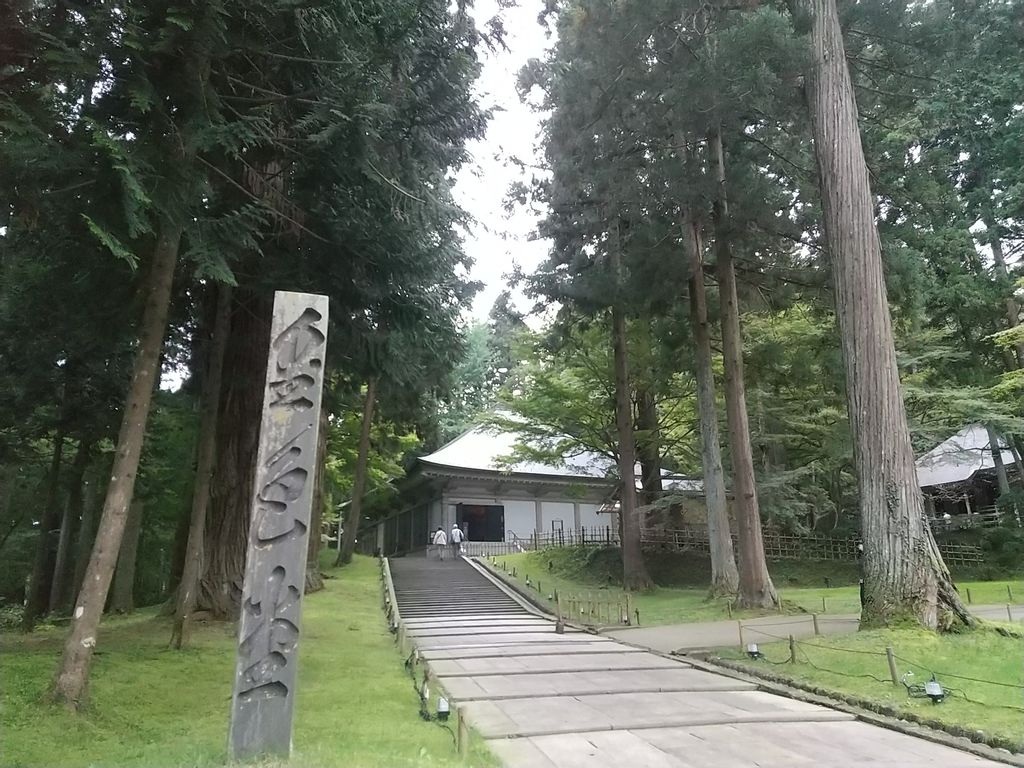 Chusonji Temple is located in Hiraizumi, Iwate Prefecture (Iwate Prefecture is the second largest prefecture after Hokkaido in Japan and faces the Pacific Ocean). This temple is the head temple of the Tendai Sect and is said to have been founded in the 9th century. It is registered as UNESCO World Cultural Heritage site. (We, Japanese learn about this temple during history class when we are junior or senior high school students. About 1000 years ago, this area was blessed with much gold and flourished for 90 years.)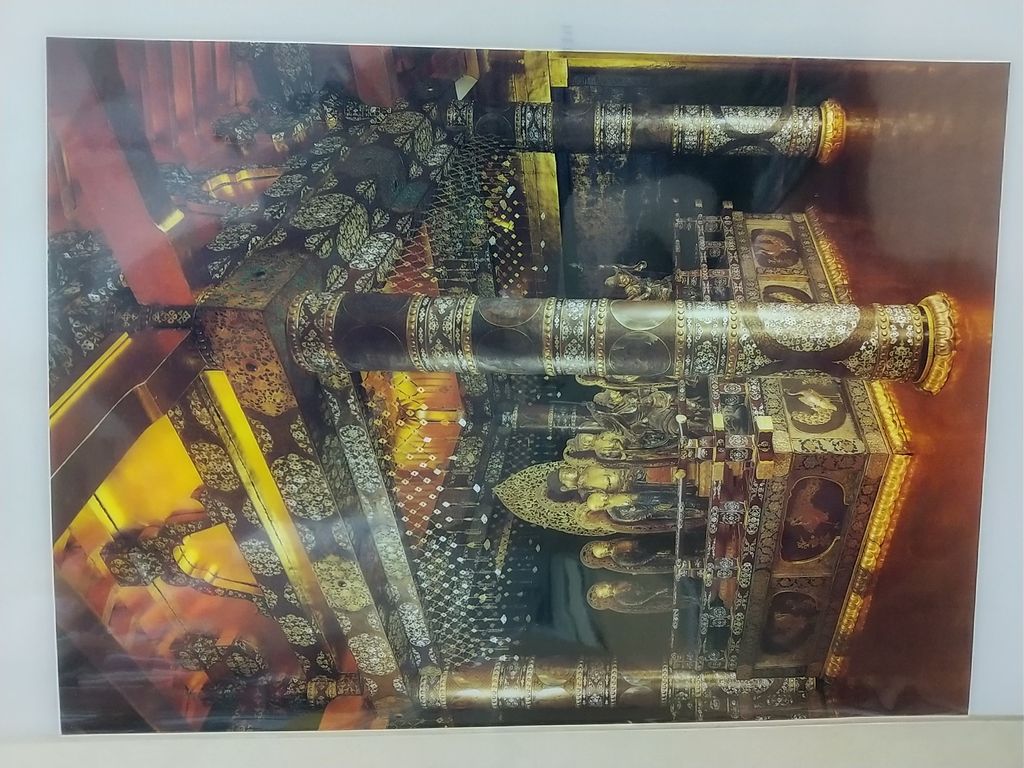 (borrowed from the document folder which I bought at the official store of the temple)
At Chusonji Temple, you can see Konjikido, 'The Golden Hall' which is elaborately decorated with gold leaf. This hall was constructed in the 12th century by Fujiwara Kiyohira, the founder of the Northern Fujiwara. Inside of the hall, you will be amazed at the marvelous three Buddhist altars inlaid with mother of pearl. These altars house the mummies of three heads of the Fujiwara Family.
Also, near Chusonji Temple, there is Motsuuji Temple which is famous for its beautiful garden called, 'Pure Land Garden'. It is designated as the Special Historic site and the Special Scenic Beauty Place of the Nation.
(For your reference, it takes more than 3 hours from Hiraizumi where Chusonji Temple is, to Aizu Wakamatsu Castle by car.)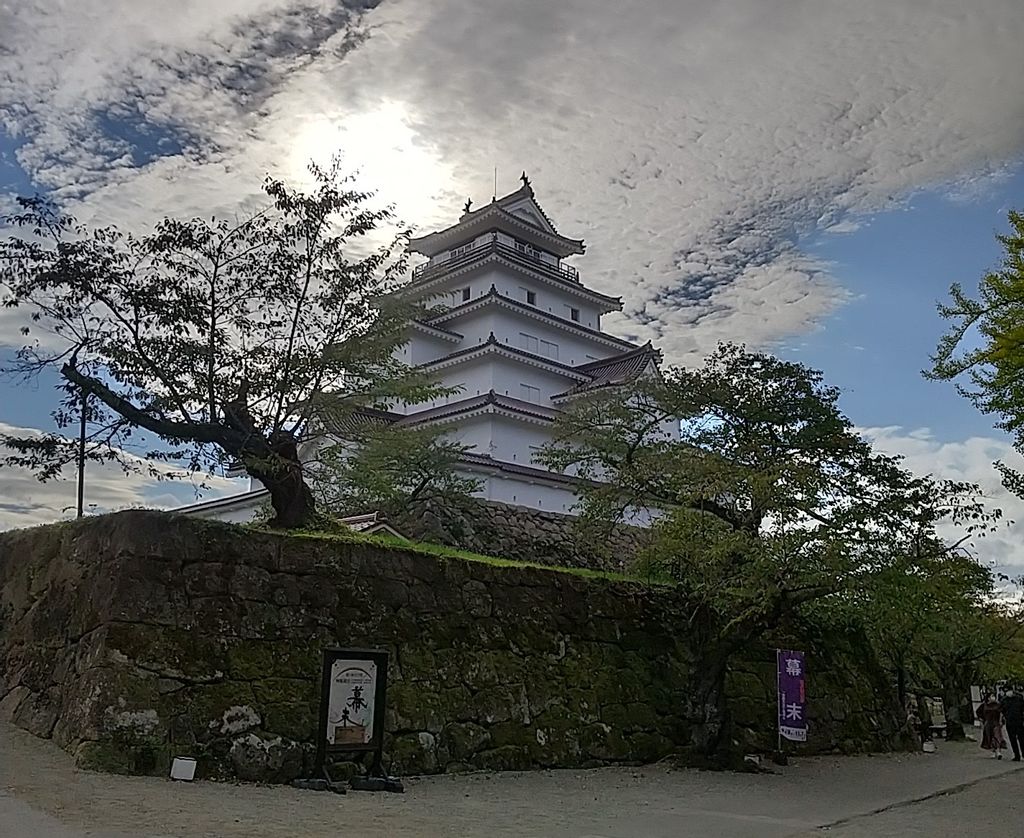 Aizu Wakamatsu Castle was demolished in the 19th century and rebuilt 100 years later. Therefore, it doesn't have any historical value, however, this castile has the important historical significance.
In the last days of the Tokugawa Shogunate, there were several battles between the shogunate side and the new government side. Aizu clan first took the new government side which tried to make a new society supporting the Emperor as a central figure, however, in the end, they were attacked by the new government side. People in Aizu got involved in fierce battles. Near Aizu Wakamatsu Castle, there are also some historic sites concerning the battles such as the place where a group of young soldiers (aged between 13 and 17 years old) suicided.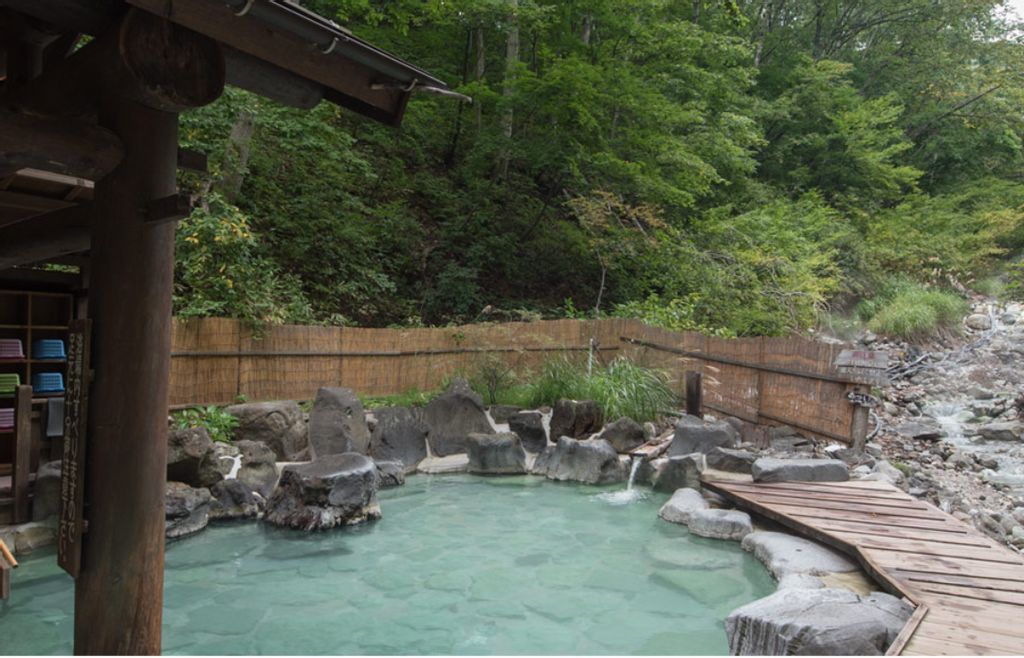 (borrowed from the official website)
Tohoku District is blessed with Onsen, hot spring resorts. You can find various kinds of onsen in this area. We stayed at onsen ryokans (Japanese-style hotels) which have private onsen bathroom attached in our rooms. We also visited public onsen, open air bath, in Zao, Yamagata Prefecture.
If you like beef, you can try delicious Maezawa beef in Iwate. It's a specialty of the area.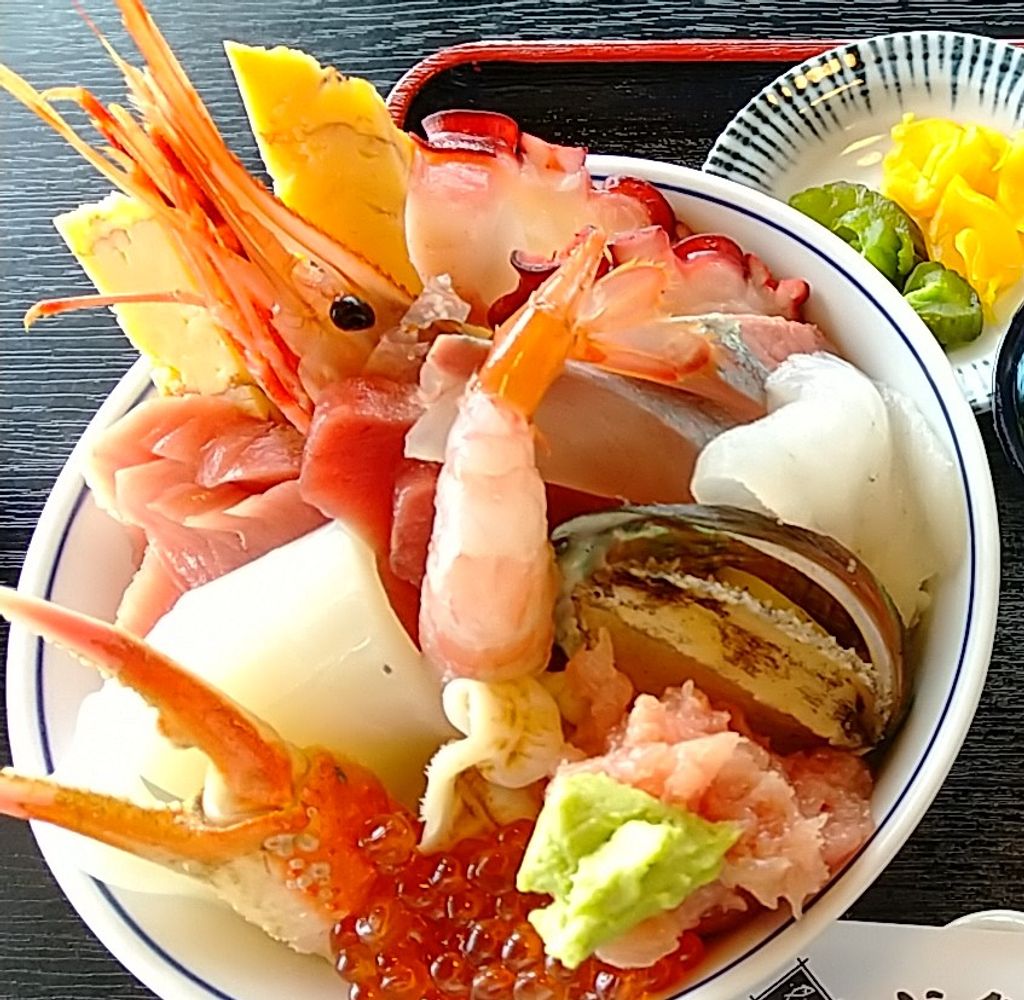 We, of course tried seafood bowl which is also a specialty of the areas facing coast in Iwate. It was so delicious!!! I'm sorry that my stomach could not afford to try 'Wanko-soba' (backwheat noodles) which is so famous in Iwate. You can enjoy the bowls of soba served by 'Kyuji-san' (waiters) in rapid-fire way so that you never have an empty bowl. (Amount of backwheat noodles for a bowl is 'one bite' and Kyuji-san puts another 'one bite' into your bowl as soon as you eat them all up.)
In Aizu area, 'Wappa-meshi' (wappa rice), steamed rice and seasonal toppings which is served in traditional wooden boxes and Sauce Cutlet Bowl (deep fried pork cutlet dipped in worcestershine sauce put on rice) are waiting for you...These are specialties of Aizu area.
Three days is too short to travel around in Tohoku District...
If you are not the first visitors of Japan, why don't you visit Tohoku District? You can take a flight from Osaka (Kansai or Itami International Airport) or Tokyo (Narita or Haneda International Airport) to airports in Tohoku District. (Please check the time tables of Japanese airline companies.)
I hope that you will find another wonderful holiday for you in Tohoku District.
(Nov 2021)