Japan's winter is very snowy and cold. There are many great things to do during the winter months such as the famous Sapporo Snow Festival, going to a Christmas market, skiing, eat Japanese winter foods and see the Christmas illuminations. You could even celebrate New year like a local by visiting your local temple or taking a steam in a hot spring to warm up.
A snow festival featuring snow statues and illumination centering around Odori Avenue in Sapporo
One of the largest events in Hokkaido for which more than 2 million people visit annually. Plenty of events where you can encounter huge snow and ice sculptures only to be found in an environment rich in snow.

The Odori Avenue venue The Sapporo Snow Festival takes place mainly at 3 venues, and the events held there can vary depending on the venue. First, the most well-known part of the festival which involves the gigantic snow and ice sculptures is held on Odori Avenue. This is the main venue for the snow festival. Spanning from Odori Avenue Nishi Itchome to Juu-Nichome, there are snow sculptures so large that you have to look up, as well as citizen-made sculptures all over that are small and cute. There are also interactive events such as a snow...
Price
- Free
Varies according to the event
Website
www.snowfes.com
The great amount of snow is the biggest attraction. A highland resort where you can truly enjoy skiing and an onsen
Myoko Highland is famous for its 8 distinct areas for winter skiing. Spreading out at the foot of Mt. Myoko is a resort land that can be enjoyed throughout all four seasons so that soaking in the hot spring and summer climbing are also fun activities.

Enjoy some dynamic skiing in the heavy snowfall zone of Niigata Myoko Highland which is famous for its heavy accumulation of snow is separated into 8 ski areas, each of which has its own attractive and individualistic courses. There are facilities such as the Super Giant Course with the steepest angle of 45 degrees, the Myoko Suginohara Resort with its 8500m-long course, and the Ikenodaira Ski Resort which boasts one of Japan's most prominent snowboard parks; in fact, all of the areas allow snowboarding. There are courses that can be en...
Phone
0255-86-3911
Website
www.myoko.tv
The superb scenery of an outdoor bath! Packed with the attractions of a high mountain hot spring such as the landscape and the cloudy hot waters
Japan's highest onsen at 1800m and water quality that has the country's highest concentration of sulfur. This double impact that Japan's No. 1 Manza Onsen has is great in the summer as a resort and in the winter as a snowboarding resort.

Enjoy the hot springs with plenty of character and elaborate ideas Within Joshin'etsukogen National Park, Manza Onsen is Japan's highest mountain hot spring village that is located at an altitude of 1800m. In summer, it is a resort area that doesn't need air conditioning, in autumn it has the changing leaves, and it has skiing in winter so that the area is lively with tourists all year round. The source spring has a plentiful daily output of 5.4 million liters per day and is a sulfur spring which has a high temperature of around 8...
Phone
0279-97-4000
Price
Differs depending on the facility \
Enjoy sports, shopping and cuisine as you enjoy nature on Mt. Niseko Annupuri
The super popular ski resort will satisfy even the most advanced of skiers. The high-quality powder snow is the selling point. In 2014, a shopping area reminiscent of an old Japanese town was also opened.

It's not just about skiing! You can enjoy a variety of activities Mt. Niseko Annupuri at Hokkaido's Niseko. The lovely natural scene that spreads out there is especially full of winter sports, and during that season, many tourists visit so that they can enjoy skiing and snowboarding. Among the numerous ski resorts on Annupuri, the Niseko Village Ski Resort has a lot of slopes with a high degree of difficulty so that the advanced skiers can enjoy them to their hearts' content. Furthermore, besides skiing and snowboarding, a...
Phone
0136-44-2211
Price
8-hour lift ticket (for all mountains in Niseko) Adults: 5600 yen Children: 3100 yen
1-day ticket Adults: 5000 yen Children: 3100 yen
(Peak season 12/13-3/22)
1-day ticket Adults: 4600 yen Children: 2850 yen
(Off season 12/1-12/12, 3/23-4/7)
F
Website
www.niseko-village.com
Enjoy Hotpot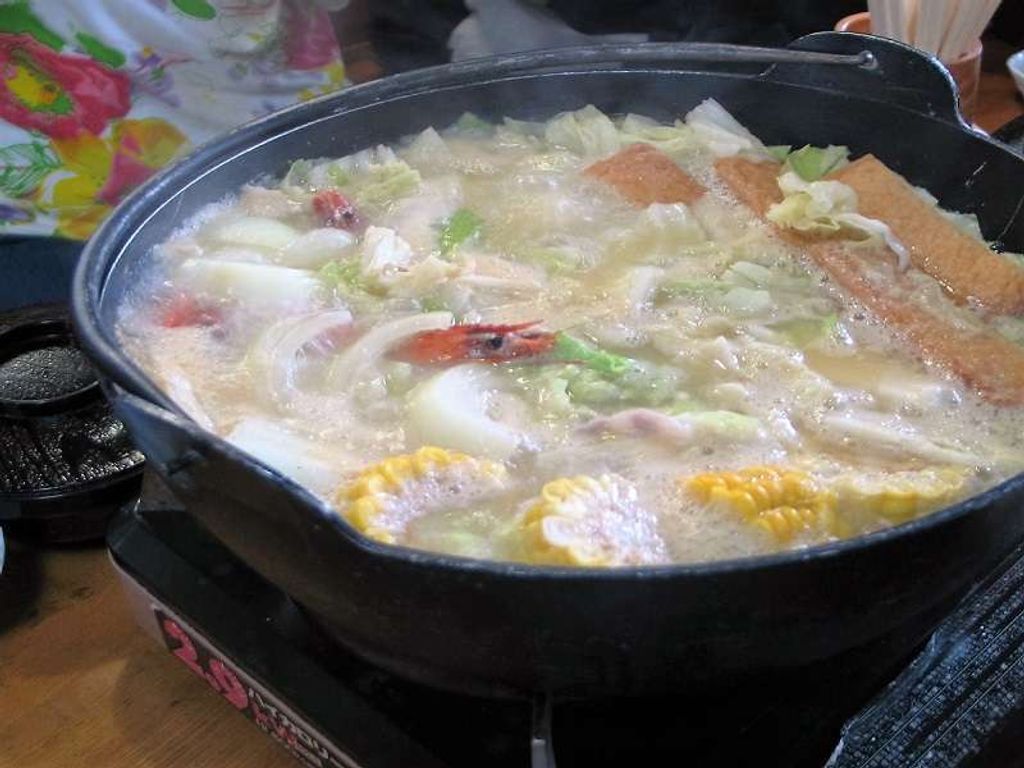 Hotpot also known as nabe in Japanese is the best way to warm up in winter. Japanese people love eating hot foods like nabe which are filled with meat and vegetables during the cold.
Check out the Omotesando Illuminations
A trendy area. A neighborhood where you can encounter cutting-edge fashion and various other items
A sophisticated sense of high class engulfs the pedestrians walking there. From the main street to the back streets, there is a variety of shops. Even walking through the back alleys brings an air of celebrity

How Omotesando developed into a trendy area Its origins lay in the opening of an avenue leading to Meiji-Jingu Shrine in 1920. There are a number of reasons behind its birth as a trendy area. One reason is the appearance of the Doujunkai Aoyama Apartments where high-ranking officials and people of culture had resided and the Washington Heights (the facility that housed GHQ officers) that was constructed after the 2nd World War. The Washington Heights was then opened as the Athletes' Village at the 1964 Tokyo Olympics, and for other reas...
Website
www.gotokyo.org
Famous worldwide! Japanese macaque monkeys soaking in a hot spring in a bitterly cold and snowy valley
Wild Japanese macaques looking for warmth dive into an onsen in a valley deep with snow. The park has been popular with many people from around the world visiting as a response to those pictures of monkeys.

Japanese macaques living in a snowy valley Jigokudani Monkey Park is located in the beautiful Yokoyugawa Valley in northern Nagano Prefecture. At an altitude of 850m and surrounded by steep cliffs which are covered in plenty of snow in winter, the area is so desolate that it has been referred to as being "hellish" due to the spewing steam from the fountains. The wild macaques have been living here in this mountain area since long ago, but with the felling of the forests, their natural habitat was eroded and damage was done to thei...
Business hours
- Everyday (9:00 AM ~ 4:00 PM )
Phone
0269-33-4379
Price
- Adult: 500 JPY
- Child: 250 JPY
Website
www.jigokudani-yaenkoen.co.jp