Sure you could just book some cliche bus tour to get you from place to place - they're convenient and get you to the destination but are they really the best way to see the country? No. With a private tour guide you will be shown Japan through the eyes of a local. Japan is one of the most special and wonderful countries in the world. Don't waste your trip, let one of our certified guides help you have the experience of a life time while gaining a deeper understanding of Japanese culture.
Check here for our list of super guides.
Below is a list of benefits of hiring a private tour guide in Japan:
Get a Local Perspective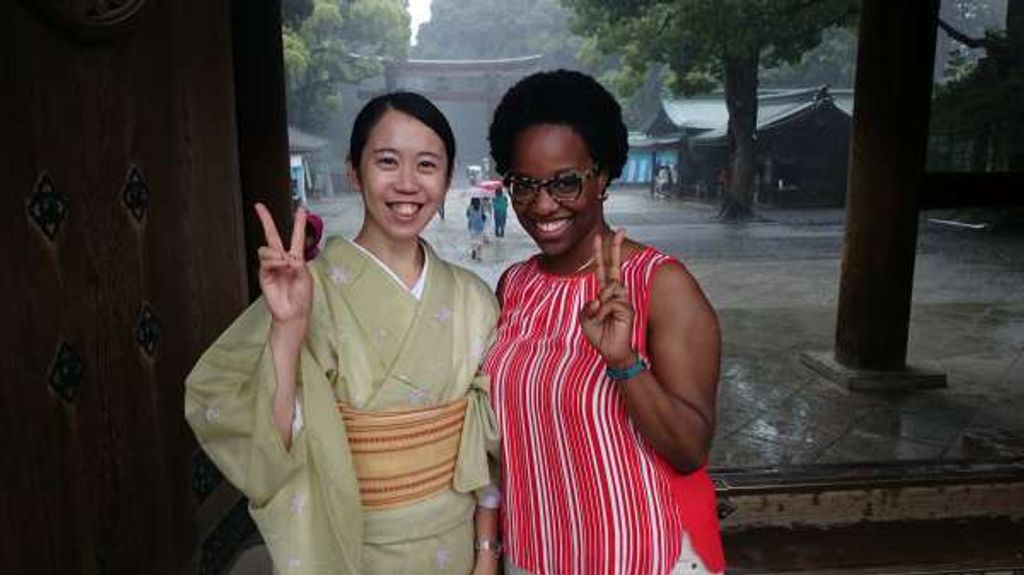 At GoWithGuide we only hire professional guides who are local to and/or native to the cities they guide in. They can provide insight in to the area, offer great restaurant suggestions, and offer their personal suggestions on how to get the most out of your trip. If you want to stop to take a break at a trendy cafe or enjoy some matcha soft serve, our guides will be happy go at your desired pace. Traveling with a local allows you to experience Japan as authentically as possible and appreciate and understand the culture in a deeper way.
Tours are Completely Private
Our tours are totally private so you can set the pace and destination. Not only that but our tours are usually pay per tour not pay per person so our tours work out cheaper! Private tours allow you to have a more intimate experiences where you can interact one-on-one with your tour guide as they give you a detailed history of each location.
Book a private tour here.
Tours are Customisable
We can arrange for you to visit areas specific to your interests, all you have to do is contact one of our lovely guides and they will work with your requests. Do you love art? We may suggest a visit to Naoshima, the art island, or perhaps Matsumoto's Ukiyo-e Museum. We can create your itinerary based around your preferences. Want to visit the Great Buddha, enjoy a garden tour, hunt for the best ramen, or hike a National Park in Hokkaido? Let us know your passion and we can build you a truly unique and memorable trip!
To request a customisable tour please fill out a form here.
Here's a time-saver
If you directly message one of the friendly guides in Tokyo, they will help you make a customized itinerary and give you a quotation for a personalized tour tailored to your needs!
Trust me: It's a good idea to have a guide take care of you in Japan!
Best Day trips in Japan
We offer the best day trips that will take you to all of the top spots in Japan. Best of all you see what you want to see! Our guides are at your disposal, ready to take you to view the sites you deem must-sees, while they're happy to provide suggestions based on your interests if you are unsure. Maybe escaping the neon lights of Tokyo to visit the sacred Mt Takao is more your style, with its range of hiking trails and mountain-top temple complex virtually untouched by foreign visitors. We have everything - all you have to do is ask.