Ever wanted to be a ninja for a day? You can experience training methods in ninja tactics, espionage, survival, climbing, and the art of throwing shuriken. There are many places in Japan that allow you to rent a costume and enjoy a full day of training, whilst learning about these legends of deception and sabotage. Here are four of the best places to experience what being a ninja is all about:
Koka Ninja Village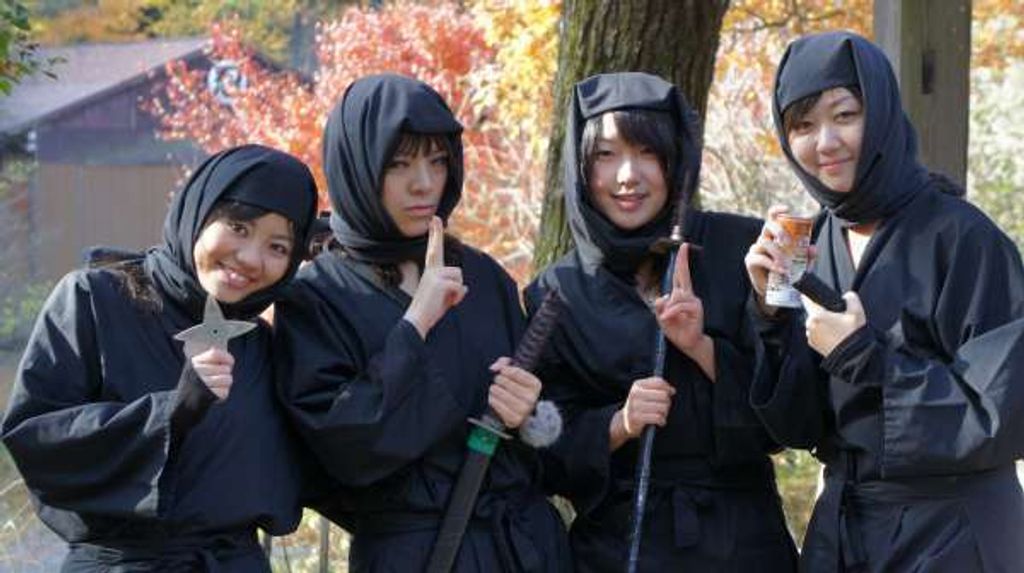 In Koka City, Shiga Prefecture, the birthplace of ninja, there is the large Koka Ninja Village at the foot of the Suzuka Mountains. Within the expansive grounds, there are facilities such as Shinobi Shrine, the Trap House, the Ninjutsu Museum and the Ninja Star Training Hall. The Koka Ninjutsu Museum is a museum of art that boasts the world's largest amount of knowledge on ninjutsu. It not only displays information but also the tools of a ninja such as shuriken (ninja throwing stars). The museum is located in a thatched-roof house with the atmosphere of an old Japanese family home that is one of its charms. Also, the Trap House is the former home of a descendant of an actual Koka ninja where you can encounter various surprises. At the ninja dojo and the Ninja Star Training Hall, you can train like the real ninja. You can also rent out ninja outfits so you can have fun taking part as these warriors. Furthermore, Shinobi Shrine which is located in Ninja Village is a place which has enshrined ninja. It's also famous for enshrining the largest image of Daikokuten in Japan (one of the Seven Lucky Gods who is the God of Wealth). Koka Ninja Village is a theme park for those die-hard ninja fans where you can enjoy yourself relating as a ninja warrior.
At Ninja Village, there are plenty of events such as the Ninja Championship Series and the Miss Kunoichi Contest to select the best female ninja. The nation's ninja fans come from all over to see these competitions of real ninjutsu. In summer, many events such as the opening of the ninja dojo can be enjoyed by the entire family as they get in contact with the nature of Koka in Ninja Village. Not only ninja fans but folks who enjoy the outdoors are recommended to visit this tourist spot.
Admission: Adult: ¥ 1,030 / Child: ¥ 730
- Guidebook from Planetyze about Koka Ninja Village
- Reviews from TripAdvisor about Koka Ninja Village
- Tours of Koka Ninja Village
Ninja Village Hizen Yume Kaido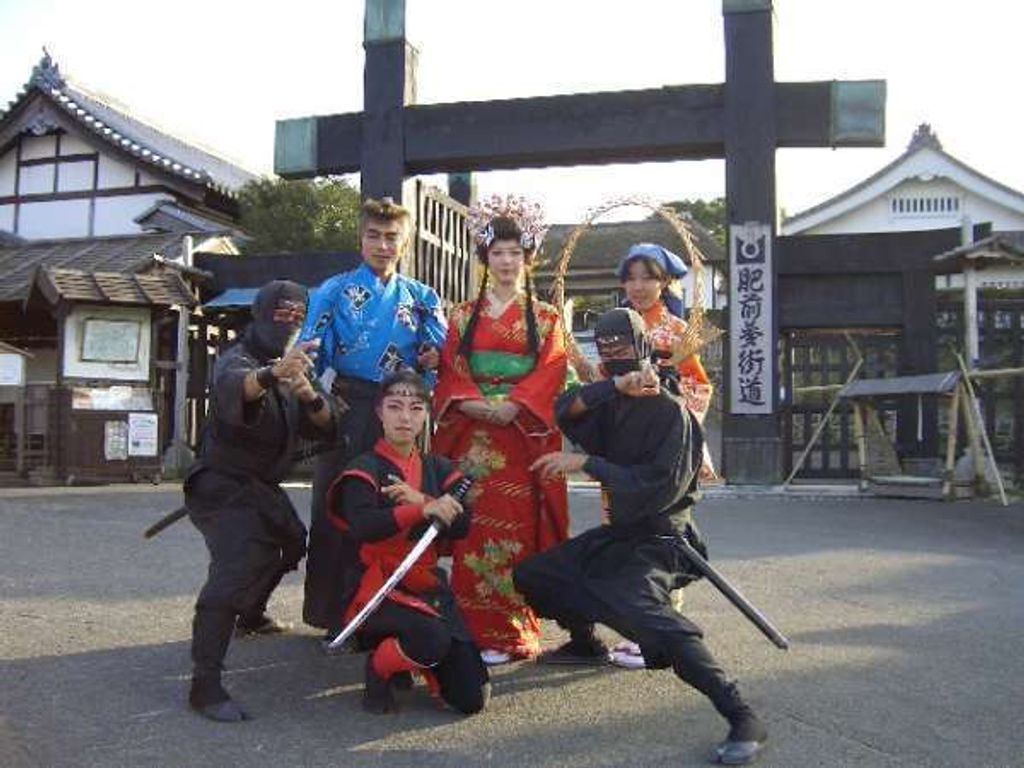 An original ninja village that recreates the town of Ureshino of the Edo Era. Once you pass the checkpoint, there will be princesses, samurai and ninjas like those stars from old jidai geki flicks walking about. The one defining feature of the village is that it is a facility that is especially connected to ninja. Since ninja costumes can be rented out, you can walk around the park as those secret warriors. There are also many programmes and shows geared toward small kids so the park is popular with families. Plenty of ninja attractions abound for people 3 years old and up: getting the basics at training grounds for shuriken and blow darts, the Karakuri Mugen Yashiki which is the ninja fun house of tricks, and a haunted labyrinth. At the park's ninja horseback riding training facility, you can enjoy petting cute animals such as horses, ponies, pigs, goats and llamas. As well, there are ninja shows and street performances enjoyed by folks of all ages. There are also souvenir shops with plenty of ninja goods and a café for light snacks, plus a restaurant which is open only on weekends and holidays.
The Little Ninja Academy that is popular with the children can be entered through advance reservations online or by telephone. It is a hit programme with the kids that involves 2 hours of ninja training which includes park admission fee and ninja uniform rental fee. Aimed at children 12 years and younger, they can get ninja training on shuriken, blow darts and navigation through a ninja residence, and the programme is worthwhile for earning a toy katana and ninja certification (instruction only given in Japanese but overseas visitors can participate).
Admission: Adult: ¥ 1,100 / Child: ¥ 600
- Guidebook from Planetyze about Ninja Village Hizen Yume Kaido
- Reviews from TripAdvisor about Ninja Village Hizen Yume Kaido
- Tours of Ninja Village Hizen Yume Kaido
Edo Wonderland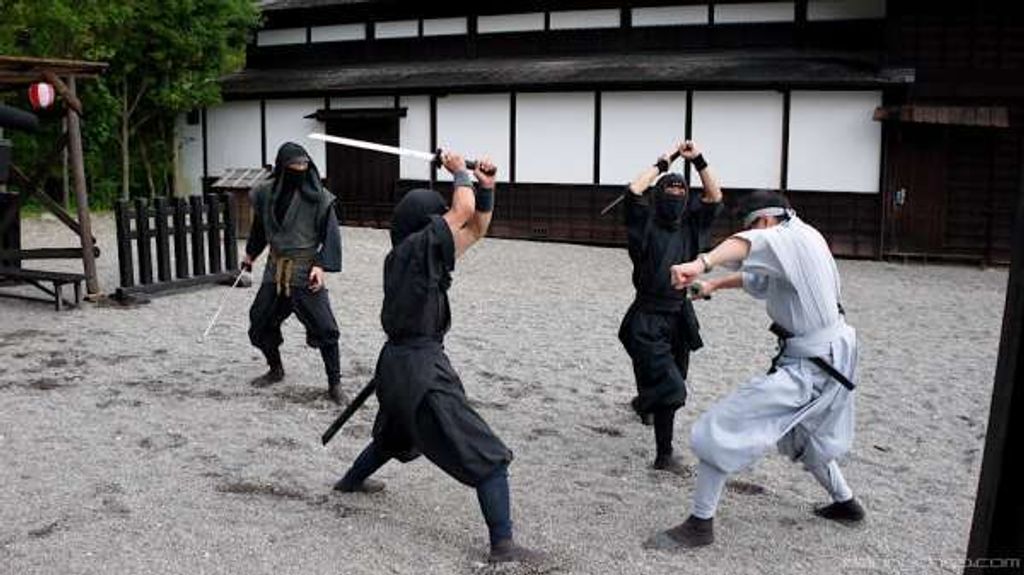 The borders and town streets, the downtown area and samurai residences, everything is built as structures from the Edo Era. The staff boost up the atmosphere. Everyone changes completely into samurai, ninja and Edo town residents, and fights and detective stories play out for real along the roadsides. You will enjoy yourselves no matter when and where you are. There are few places to get warm, and from around 2 p.m. in winter, the cold intensifies so please dress up for the weather.
Learn everything about Nikko Edo Wonderland here
You can masquerade yourself as a citizen of the Edo Era such as a ninja, samurai, feudal lord, princess, artisan or female swordsperson, etc. for a day. The staff will even address you as that transformed character.
You will learn 5 disciplines (wall-climbing, crawling above ceilings, navigating through traps, underground infiltration, shuriken throwing). Experience the arts of protecting yourself and deception.
This is a huge maze. There are also tricks that aren't present in the usual mazes. It is exceptionally hard but emergency exits are available.
You will have plenty of Edo Era amusement such as ninja, sword battles, water tricks, and courtesan dances. Spectacular performances will be right in front of your eyes.
Admission: Adult: ¥ 4,700 / Child: ¥ 2,400
- Guidebook from Planetyze about Edo Wonderland
- Reviews from TripAdvisor about Edo Wonderland
- Tours of Edo Wonderland
Toei Kyoto Studio Park

The theme park was first opened in 1975 and is a place where you can experience the world of the period drama through its open sets, events and attractions. In a mock-up of an Edo town within the village, actual filming of movies and TV programs is done and it's possible to observe the process. When you arrive in the village, there are staff walking around as samurai, townswomen and ninja, and one of the nice things is that you will be greeted openheartedly by them. There are plenty of events such as a chanbara show with samurai crossing swords and Edo street performances. As well, at the Padios theater in the village, exhibitions and shows of successive generations of Toei superheroes are held.
At the Costume Rental Shop, you can try on the same makeup, wigs and clothing that are used in the real period dramas, enjoy taking photos with the real set as a backdrop and stroll freely around the village for 1 hour. Various costumes for samurai, maiko and oiran, etc. can be selected, and a real set-up by Toei technical staff is popular. At the Ninja Mystery House, after getting a lecture on the tricks of the trade, the attraction is trying to escape through the exit. You can try out the genuine tools of a ninja, and everyone of all ages can enjoy the experience. At the Ninja Training Dojo, you can participate in walking on logs, climbing up castle walls, climbing down roofs and other ninja training. The Ninja's Labyrinth is a gigantic 10m-tall, 3-storey maze where the ninjas have to use their skills and athleticism to break through to the goal. As well, there is the Trick Art Museum, a haunted house with the theme of Kyoto legends and many other attractions to be enjoyed.
Admission: Adult: ¥ 2,200 / Child: ¥ 1,100
- Guidebook from Planetyze about Toei Kyoto Studio Park
- Reviews from TripAdvisor about Toei Kyoto Studio Park
- Tours of Toei Kyoto Studio Park
Do you want to try a ninja experience? See this video to know how it is.
Do you want to have a better experience in Japan?
The Ninja Experience is one of the cool and uniques experiences you can have in Japan, but there is a lot more. For this, it is good to have someone that has knowledge about the place and about your interests and make your trip to Japan even better.
Triple Lights is a company that wants to help tourists in Japan to have a better experience visiting the country.
It offers qualified professional private guides that help you make customizable itineraries and save your time, tours to know the best spots of an area and private cars to make your route in the easiest way.
If you want to know more about how can the company helps you, visit the website or contact one of the guides.
Blogs About Traveling To Japan
Japan Travel - 7 Days Itinerary Around Tokyo, Kyoto, and Osaka
Cool Things in Tokyo: 2019 Hidden Gems
Tokyo Walking Tours: 8 Great Options for Small Groups
Tokyo Itinerary: Tokyo up to 3 Days - First Timers