Are you planning a trip to Japan? Maybe you thought of hiring a private guide to make things easier for you.
Here's the thing; hiring a guide in Japan is as easy as a simple Google search, but how can you be sure that the guide you're hiring is the best one out there?
To help you know your options, I would make a review of the most well-known Japan's tour guide marketplaces available online. Sit tight and hold on!
Should I Hire a Guide for My Japan Trip?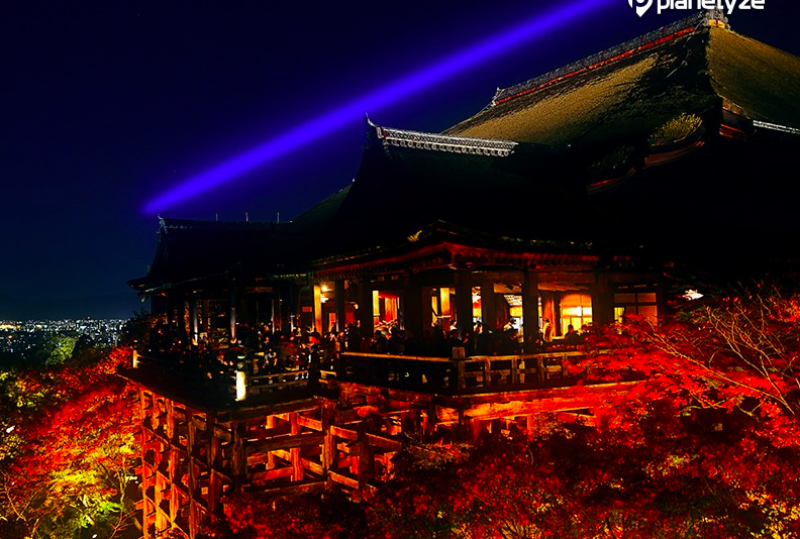 Perhaps you've asked this particular questions multiple times in the past. The answer to that question is this; you can actually travel Japan without a guide. Japan's major town has a lot of English signs that could help you navigate your way around.
However, even with all of those signs, getting around to your destinations might still be quite a challenge. Japan's public transport system is still very complicated, and could easily overwhelm first-time visitors. You could easily get lost in the middle of trying to get to your favorite destination spots.
In order to minimize the risk of getting lost and also spend your time more effectively, it would be better to hire a guide. Contrary to popular belief, hiring a guide in Japan is not as expensive as you might've thought. You could simply find a guide that suits your budget, and also ask for some recommendations for other places to visit during your trip.
But what are the tips for getting a good guide for your Japan trip, you might ask? No worries! I will discuss that in the next point.
Qualifications for a Good Tour Guide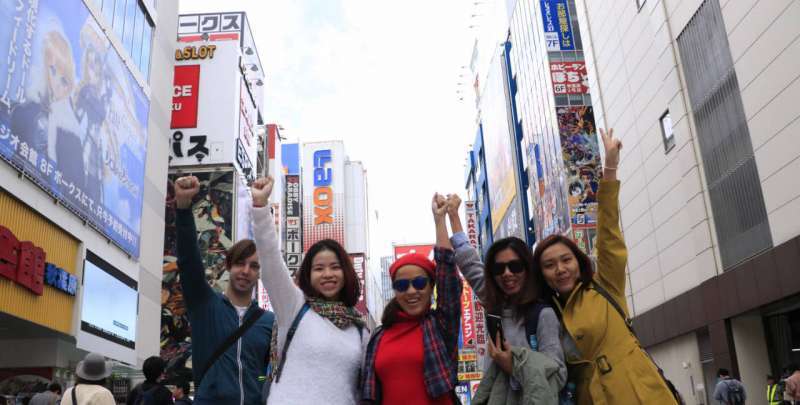 Price
Of course, you need to find a guide that suits your budgets. It is understandable that if a guide has a lot of reviews and very experienced, they tend to have a more expensive fee. However, it doesn't mean that the more affordable guides are not trustworthy; maybe they just haven't had a chance to prove themselves yet! Be that person who would help those guides gain more experience, by hiring the best guide that suits your budget.
Guide's Personality
Look;
You would want a guide that would be helpful to you.
Before you book a guide, you should first have a few conversations with them. Decide for yourself if they have a nice person that you think will suit you. Pay attention to their mannerism! You can do this by chatting to them before your reservation, or read their introduction in their profiles/watch their introductory videos!
Language Skills
Get a guide who understands you!
Your guide would literally act as your personal translator. As you might've known, English in Japan is not as widely spoken as you would've expected (or hope for!). Because of this, it is important that your guide would be able to communicate well with you, and can help you communicate with other people that you meet on the way, like shopkeepers or restaurant staffs. Again, you can decide for yourself if your guide is the best one for you by looking at their introductory text or watching their introductory video.
Another tip:
You should also tell your guide what exactly it is that you want!
Your guide would want the best for your trip, and in order for them to do that, you would need to tell them what it is that you really want to do during your trip. They are not mind-readers; even the best of guides would have difficulty guessing what you hope to achieve on your trip without you giving a clear instruction.
If you tell your guide what you want to see or experience from your trip, they will be able to direct you and give you inputs regarding whether or not certain things are possible on your trip.
In order to help you decide what to do in your destinations, here is a list of Tokyo's Best Attractions, and Day Trips from Tokyo. For you night-owls, you might want to know more about Tokyo's Best Night Views and Activities. Also, since Tokyo is beautiful in all seasons, here is a list of specific activities you can do in Winter, Spring, Summer, and Autumn!
Japan Tour Guide Marketplaces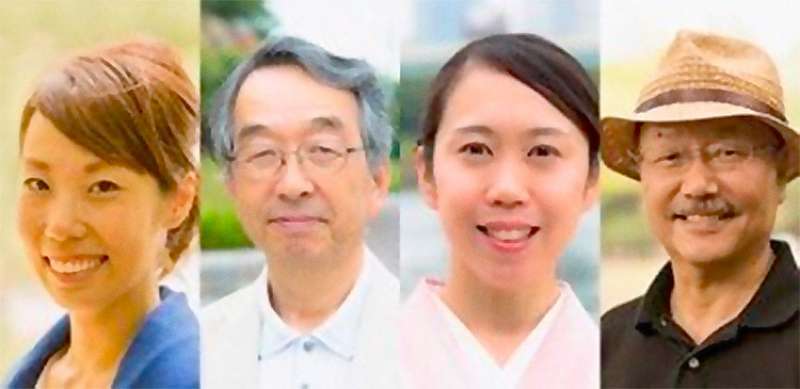 Here are a few comparisons I made for Japan's available marketplaces for guides:
Veltra
This website is quite well-known among solo travelers. Their list of activities and tours in Japan is very impressive. However, it is not quite the right place if you're looking for just a private guide to accompany you in your trip since most of the things they offer are for activities and tours available in Japan.


Pros:
- Fast and easy confirmation
- Vast option for different experiences and tours

Cons:
- Since the tours are provided by other travel companies, the schedules are less flexible
- Not for those searching for a private guide
Toursbylocals
Look:
No one understands the city better than the locals.

As the name suggested, on this website the tours are provided by the locals. This way, you can sometimes customize the tour itinerary to fit your own taste. You can get a more personal and inside look at Japan with the help of locals!
Pros:
Get an inside view of Japan
Some tours are adjustable to your preferences

Cons:
A limited number of guides

Unsuitable for big groups
A limited  number of activities
Voyagin
Voyagin offers a vast number of guided tours and experiences that one can join. They also accept reservations for tickets and passes, which would be perfect for independent travelers.


Sadly, as is the problem with Veltra, you can't really find a "guide-only" supplier on this site. They mostly accommodate tours, activities, and reservations.

Pros:
Book for reservations easily (trains, restaurants, attractions, etc.)
Good customer service

Tours from both companies and/or professional locals

Cons:
Limited to only big cities
Not for those searching for private guides
Triplelights
Although this website is still quite new when compared to all the previous websites, there's one thing that makes them stands out from all the others.

In Triplelights, all the tours provided are created by the guides themselves. One can directly discuss their specific details with the guides. Travelers can design which destination they want to visit and have their own one-of-a-kind tour. Moreover, you would have no problem to find rent-a-cars or a chartered bus for a group of people in this website.


Pros:
Flexible itineraries
Support tours in various languages

Provide services for bigger groups

Provide tours in lesser-known spots
Private Guides booking
Cons:
Lesser activities options
Of course, whichever website you decided to use in the end is all up to your own judgment. However, based on the explanation above I do recommend to get a private guide from Triplelights if you really want to hire one.
More Tips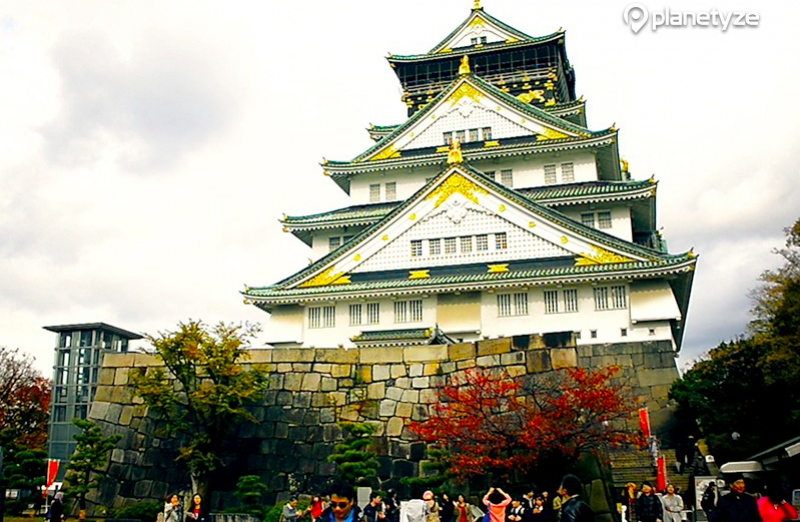 If you think that hiring a private guide is not really something that you would do after all, perhaps you would be interested in joining a bus tour instead. This way, you could still save more time in navigating around your destinations.
Or perhaps you would be interested in joining a walking tour? A walking tour will guarantee that you can get more time exploring your destinations. However, if you are not so sure that you would be able to walk for a long period of time, you might want to rent a car instead to get you to your destinations faster.
Here in this article, I have reviewed Japan's Tour Guide Marketplaces and several other tips. Here's to a good trip to Japan!
Best Virtual Tours & Experiences in Japan
Looking for an authentic travel experience in Japan but still stuck at home? No problem! Why don't you start by taking a Virtual Tour for a moment's escape from the mundane and chaos with our professional guides in Japan?
Top Experiences:
→
More Japan Virtual Tours & Experiences