Japan is famous for its hot springs but I'm sure you've heard of a Monkey Onsen. More specifically, snow monkeys (Japanese Macaques) bathing in an Onsen. Yeah, you can go to one yourself but have you seen these cute furry fellas enjoying a hot dip? Because it is one of the best experiences to have and something you shouldn't miss out if you're in Japan.
The Japanese Macaques inhabits various mountainous regions. Contrary to their name, they can also be found in more humid areas of Japan. Their main features include grey fluffy fur and bright red faces.
In this blog, I will tell you the best places to see a Monkey Onsen in Japan so do continue reading!
Where and when to go to see Monkey Onsen in Japan?
Jigokudani Snow Monkey Park
Without a doubt, this is the most popular and arguably the best place to see Monkey Onsen in Japan. The Jigokudani Snow Monkey Park is located in Nagano within Shiga Kogen National Park which is perfect if you have any plan to hike, ski or snow surfing close to Tokyo. Interestingly Jigokudani translates to "Valley of Hell" due to the number of volcanic activities, steam and hot water that escapes its harsh environment.
Within the park lies a man-made onsen especially dedicated to the snow monkeys which can be found a few steps from the entrance of the park. Tourists will notice that the monkeys travel in groups and interact with each other very interestingly, worthy of many humorous pictures. Don't try to touch or feed them though as it is prohibited.
There is an information center mostly in Japanese which can be found at the entrance and the park even has a camera-equipped that monitors the snow monkeys to see if they are bathing or not.
How can you use this?
Well naturally, the monkeys have their own schedule and although park staffs sometimes interfere, it is preferable to let them roam free. So if you don't see any of these furry fellas on the camera then maybe you should come back another day if you don't see any of them on-screen.
Address
6845 Hirao, Yamanochi-machi Shimotakai-gun, Nagano
Opening Hours

Open all year round

Saturday ( 9:0 AM ~ 4:0 PM )
Sunday ( 9:0 AM ~ 4:0 PM )
Weekdays ( 9:0 AM ~ 4:0 PM )

Ticket Fees
Adult: 800 YEN
Children: 400 YEN
Access

10 min by car from Yudanaka Station on Nagano Dentetsu Nagano Line

30-40 min walk from Kanbayashi Onsen or Snow Monkey Park bus stops

During the winter season, the road will be closed, but you can take a taxi from the station.

Buses that take you there directly are available on the east side of Nagano station, as numbers are limited check this timetable.

Telephone
(0269) 33-4379
Website
Jigokudai National Monkey Park
Yunokawa Onsen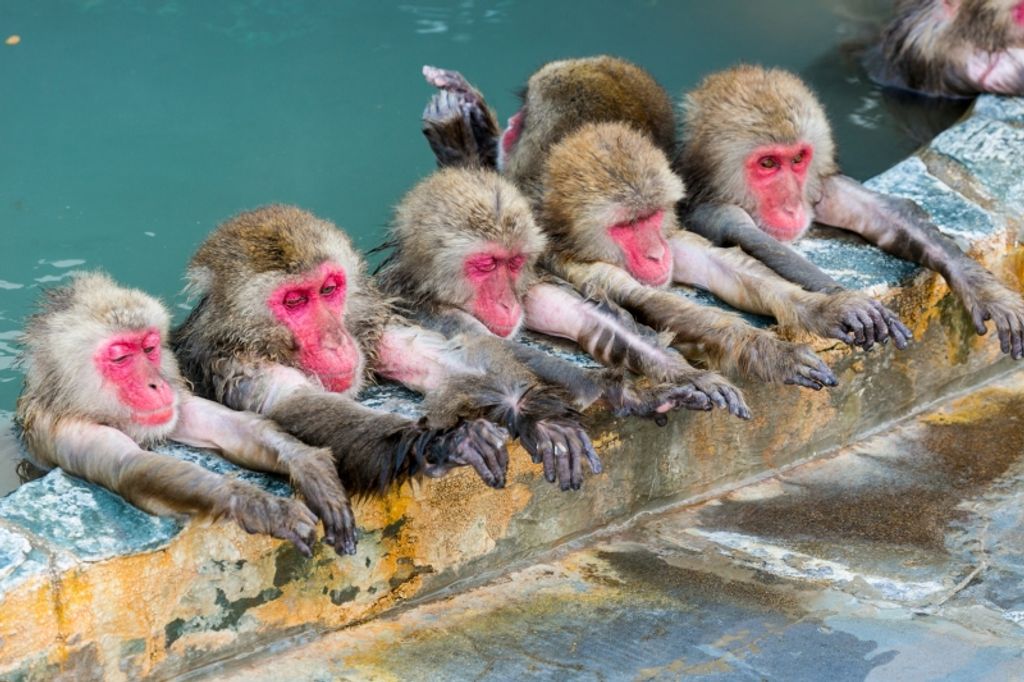 Perhaps you're in Hokkaido and can't make the trip back to Jigokudani Snow Monkey Park, then Yunokawa Onsen could be an option if you still want to see a Snow Monkey onsen in Japan. Yunokawa Onsen has a natural Snow Monkey Onsen that is a lot less crowded, but sadly it is quite compact and unhygienic for the monkeys so we don't recommend going here if possible. After you see the onsen there is also a botanical garden and footbaths that are much more well maintained in comparison to the hot spring.
Address

Yunokawacho

,

Hakodate 042-0932,

Hokkaido
Telephone
Website
Yunokawa Onsen
Time to visit: Winter
Winter is the best time to visit these onsens as the surroundings will be cloaked in white which creates a beautiful scenery and the snow monkeys will be more relaxed. They will also bath in the onsen a lot more which will give you more opportunities to take pictures.
Alternatives to Monkey Onsen?
Maybe you're visiting Japan during the other seasons when visiting a Snow Monkey Onsen is not very unfavorable or you might simply want to see a Snow Monkeys minus the onsen. Then there are still other locations you can visit if you wish to see the Japanese Macaques in their natural uncaged environment as well.
Arashiyama Monkey Park Iwatayama
Just within Kyoto, there lies a monkey park over 6000 square meter at Iwatayama. Roughly 120 macaque monkeys are living here and you can see them outside of cages, without any barriers and even feed them! Atop of the park is a splendid panoramic view of Kyoto with coin-operated binoculars and if you're lucky, while you're using these a monkey might want to switch with you!
The hike atop of the mountain is a wonderful experience best enjoyed during the cherry blossom season or Fall when the foliage gathers.
Address
8 Arashiyama Genrokuzancho Nishikyo Ward, Kyoto, Kyoto Prefecture 616-0007
Opening Hours
Saturday ( 9:0 AM ~ 4:30 PM )
Sunday ( 9:0 AM ~ 4:30 PM )
Weekdays ( 9:0 AM ~ 4:30 PM )
In case of heavy rain or other inclement weather, the park will be closed
Fees
Adult: 550 YEN
Children: 250 YEN
Telephone
Website
Arashiyama Monkey Park

Mt.Takao Monkey Park
Mt. Takao has something for everyone and it is very accessible from the city center of Tokyo. The monkey park here offers a little something different from the rest and that is their comedic talk shows about the daily lives of the 60 monkeys that live in the enclosure. They have their own rules and each of them has a separate name!
That's not all,
Aside from that, you can see various species of rare birds, flora and giant flying squirrels! Family activities such as BBQs and hiking is also possible here. The view is also absolutely stunning and has been ranked as one of the top 100 places to view Mt. Fuji on.
| | |
| --- | --- |
| Address | 高尾山, Takaomachi, Hachioji-shi, Tokyo |
| Telephone | |
| Website | Mt. Takao |
Zoos across Japan
Most zoos in Japan have some species of mountain monkeys, finding wild ones near big city centers such as Tokyo is quite difficult. Depending on the location, certain zoos may bring out a hot tub or pool during winter for the snow monkey to bathe in!
Ueno Zoo
Ueno zoo has greatly improved since the tragic past of World War II, now it has become a place where animals can live for long periods of time. You can come across various other wild animals such as gorillas, tigers bears and so forth. Since it's only a few stations away from Tokyo, it's definitely worth a visit if you're short on time and want a quick one day trip.
Address
Ueno Zoo, 9-83, Ueno Park, Taito-ku, Tokyo
Business Hours

Tuesday ( 9:30 AM ~ 5:0 PM )
Wednesday ( 9:30 AM ~ 5:0 PM )
Thursday ( 9:30 AM ~ 5:0 PM )
Friday ( 9:30 AM ~ 5:0 PM )
Saturday ( 9:30 AM ~ 5:0 PM )
Sunday ( 9:30 AM ~ 5:0 PM )

Closes on New Year's holidays (Dec. 29th-Jan. 1st)

Please check the calendar on the zoo website since depending on the date, there may be some Mondays during which the zoo is open

Fees
Adult: 600 JPY

Junior high school students 200 yen (free for students living or attending school in Tokyo) Elementary school students and younger are free to enter
Telephone
(03) 3828-5171
Website
Ueno Zoo
The point is...
The Japanese snow monkey is Japan's iconic symbol edged through various religious scriptures, old tales, traditional art and the Japanese language itself which makes it all the more worthwhile to see them yourself. If you want to check out a monkey onsen then Jigokudani Snow Monkey Park is the way to go, but if you only want to see the monkeys then Arayamashi Monkey Park may have what you want. Both are very open spaced and allows for close encounters with wonderful views which makes for a memorable experience.
Why not make your journey hassle-free and more interesting?
Looking for Snow Monkeys in Nagano Tours or other specific tours? Or perhaps you want to plan your own trip and want to make it more interesting? Luckily, at TripleLights we offer the best customizable tours and Local Guides to help you on your journey across Japan.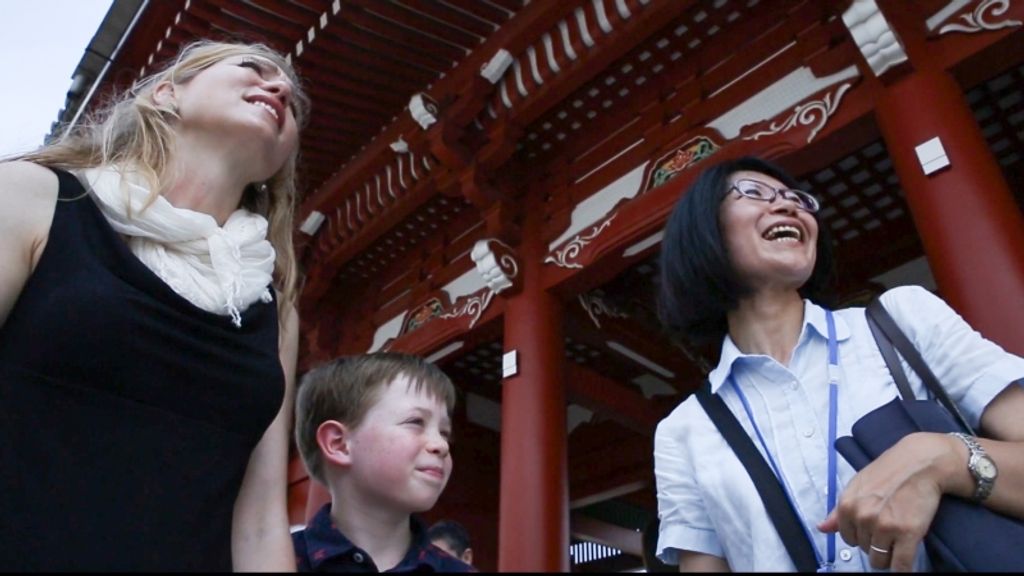 Want to create your own tour, where you decide where you want to go?

You can Send a message to our local guides to find a suitable itinerary and quotation for a memorable experience.
Want someone to create a tour for you?
Then why not Request a Tour. Simply type what you would like to see and our guides will send you quotes and recommendations depending on what you're interested in as well as budget.
Over at TripleLights, we offer the best professional Local Guides across Japan that will help you plan your trip. You can also check our Private Tours for Tokyo.
Blogs that may interest you
Cool Things to Do in Tokyo: 2019 Hidden Gems
Kyoto Tours: The 9 Best and Most Popular Tours by Local Tour Guides