Whether you're looking to see a traditional performance of Kabuki, some live manzai style comedy, a theatre show, a television broadcast, sumo wrestlers battling it out in the ring, or just fancy enjoying some live music, then look no further, as we have selected six of the best places to catch a live perfomance in Japan:
Kokugikan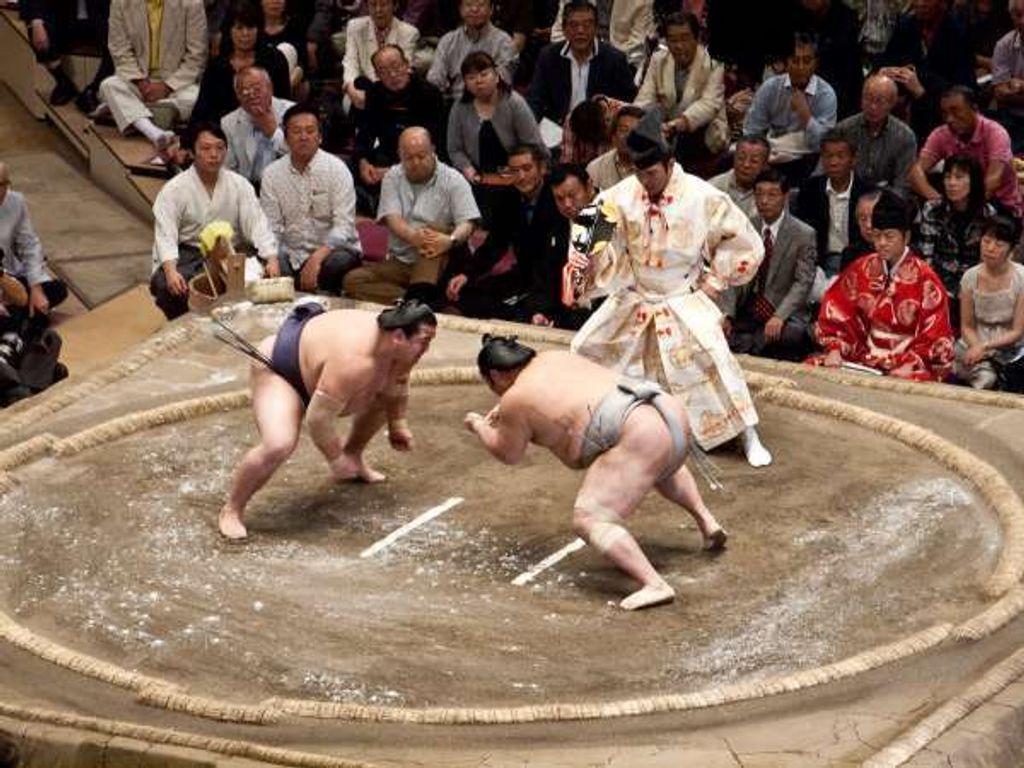 (image by upload.wikimedia.org)
Sumo is Japanese wrestling with big half-nude men in topknots battling it out. The sound of them slamming into each other and their red-hot bodies with sweat spraying all about make for an overwhelming spectacle. On top of the severe training, there are the various techniques and tactics that have been polished over time that make watching sumo so profound. How about enjoying sumo live, a sport that has more than 1500 years of history? At Kokugikan, you can experience the sumo of wrestlers competing in front of your eyes.  
Getting out of Ryogoku Station, you can see the massive stadium of Kokugikan with its light green roof of Japanese design. The current form of Ryogoku Kokugikan has a short history, having been built in 1984. When you enter the stadium, there is the dohyo (sumo ring) in the center and the suspended roof from the ceiling. This unique interior only found in sumo is also deeply interesting.  
The enjoyment of sumo lies in watching the bouts while eating a bento box lunch. There are stores selling bento inside Kokugikan (bringing food in from outside is basically prohibited). Buying food there and then watching sumo at your seats as you nosh away at your lunch is the way to enjoy the sport. The yakitori bento is especially a Kokugikan specialty. There is a yakitori factory down in the basement and you can eat the skewers of grilled chicken made on that day downstairs. The souvenir shop has sumo-related goods such as towels and T-shirts.  
One surprising thing is that for sumo, the bouts start from 8 a.m. But the matches with the big names actually begin from after 3 p.m. so it's best to catch them from around 2:30. In addition, there is a sumo museum which is free to enter in the stadium, so how about taking a look in there before watching the bouts? There are interesting exhibits on display such as gorgeous ornamental aprons and woodblock prints.
Admission: Various
- Guidebook from Planetyze about Kokugikan
- Reviews from TripAdvisor about Kokugikan
- Tours of Kokugikan
Nanba Grand Kagetsu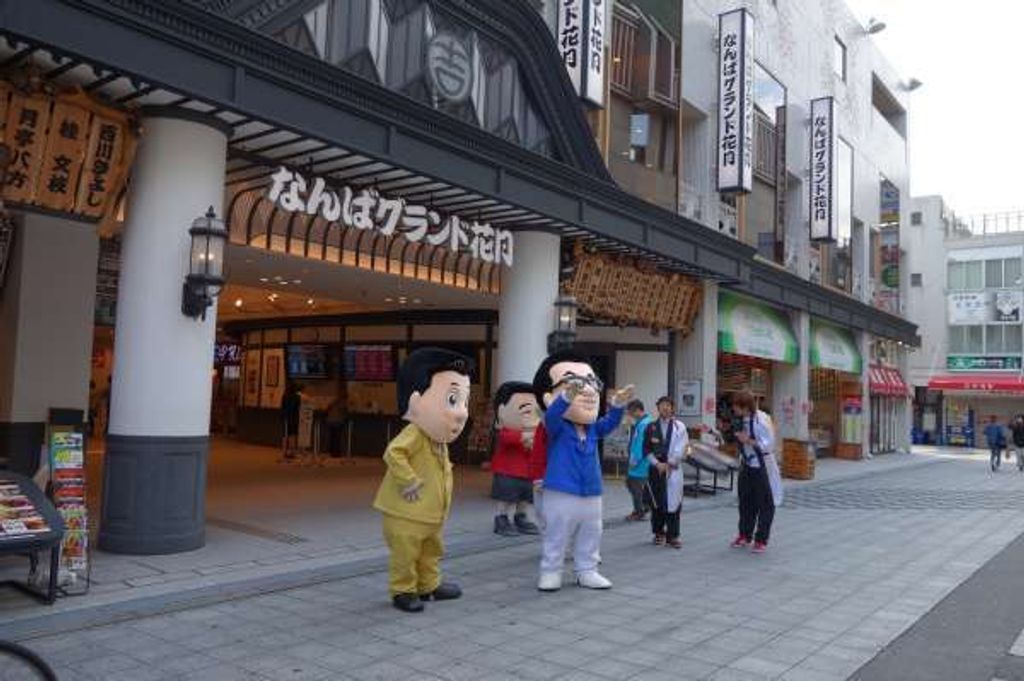 (image by flickr.com)
Osaka is the hometown of laughter for men and women of all ages. Nanba Grand Kagetsu is also part of that sacred land. Let's get fully into the world of these very individualistic artists who keep the laughter rolling!
When it comes to Osakans, they just love the banter of a conversation filled with humor. There is the boke (funny man) who does the interesting stuff and has the funny lines, and the tsukkomi (straight man) who quickly points out the mistakes and corrects them. Osakans think it's normal to be the straight guy when you get hit with the funny and vice versa. "Yoshimoto" exists at the base of this "comic psychology" for these Osakans. Since its founding in the Meiji Era over 100 years ago, Yoshimoto Kogyo has been renowned for comedy and entertainment by turning out lots of popular artists in the Kansai and Kanto areas. Particularly with "Yoshimoto Shinkigeki" (Yoshimoto New Comedy) where comedians belonging to Yoshimoto Kogyo perform, it's said to be the essence of Osakan comedy. The venue where that Yoshimoto Shinkigeki is performed is Nanba Grand Kagetsu.
At Yoshimoto Shinkigeki which has also been called the eyes of NGK, performances are held twice on weekdays and 3-4 times on weekends and holidays. And before the performance, there is rakugo and manzai by famous artists before the main event. The plot of the Shinkigeki takes place at an inn or store, for example. Its particular feature is a simple story in which the performers confront an unforeseen accident. Each of the Shinkigeki members show off their own individual gags on a stage rife with improvisation. For the manzai, rakugo and other comic performances, the stage changes daily.
Admission: Various
- Guidebook from Planetyze about Nanba Grand Kagetsu
- Reviews from TripAdvisor about Nanba Grand Kagetsu
- Tours of Nanba Grand Kagetsu
National Bunraku Theater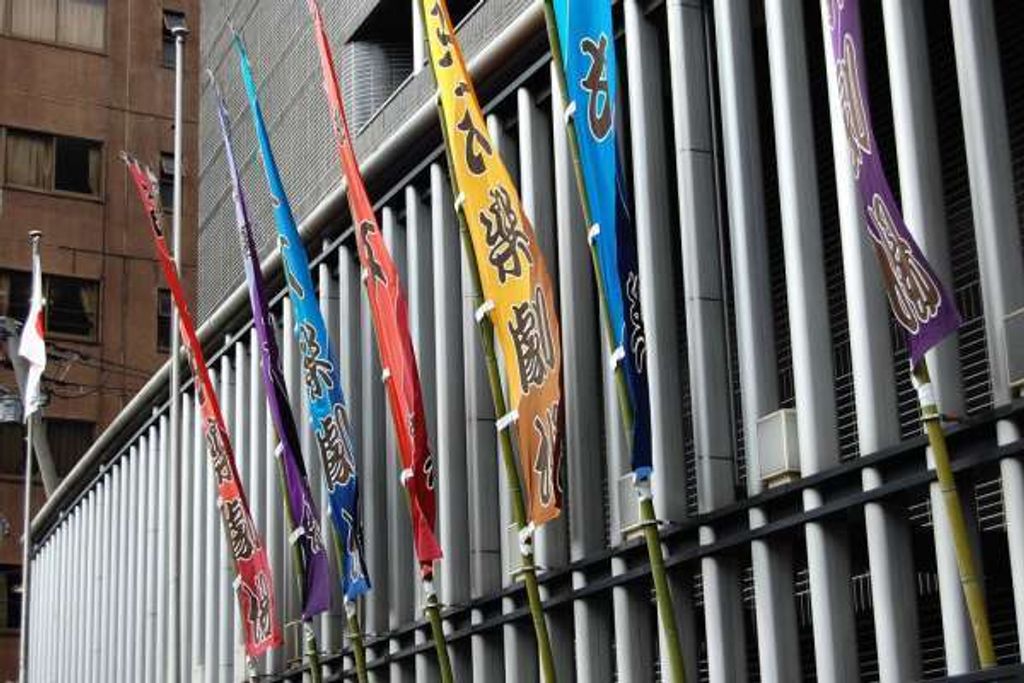 (image by flickr.com)
Bunraku sits alongside Noh, Kyogen and Kabuki as a representative traditional form of performing art. Boasting a history of over 300 years, it is a puppetry that has been registered as a UNESCO Intangible Cultural Property. From the traditional Japanese narrative music of joruri which conveys the melodic tunes and musical plot, and the accompanying string instruments of shamisen, the story unfolds. With the joruri and shamisen, human emotions are expressed through the movements of the puppets which are truly exquisite. What distinguishes bunraku from the puppetry in other nations is that while a genuine drama is played out drawing on the subtleties and nature of the human heart, the puppet operators appear grandly in front of the audience. The three-person operation of each puppet, known as sannin-zukai, is unique in the world.
The National Bunraku Theater is located close to the birthplace of bunraku, Osaka's Dotombori district. Periodic performances occur 4 times a year. Ticket reservations begin one month before the opening day of a performance, and same-day seats are also available. The schedule can be seen on the homepage for the National Bunraku Theater. To watch the performance, please use the English earphone guide (payable). You can enjoy bunraku even without prior knowledge through the explanation in the pre-performance programme and the audio commentary during the performance in real time. Many of the performances are approximately 4 hours in length, so there is always a 30-minute intermission in the middle of a performance. Box lunches and tea are sold before the performance so it's good to purchase them in advance. On the 1st floor, there is a restaurant, "Bunraku Charyo", and along with meals, you can also enjoy matcha tea and Japanese confections. To use the restaurant, it's suggested to make reservations before the performance.
Admission: Various
- Guidebook from Planetyze about National Bunraku Theater
- Reviews from TripAdvisor about National Bunraku Theater
- Tours of National Bunraku Theater
NHK Studio Park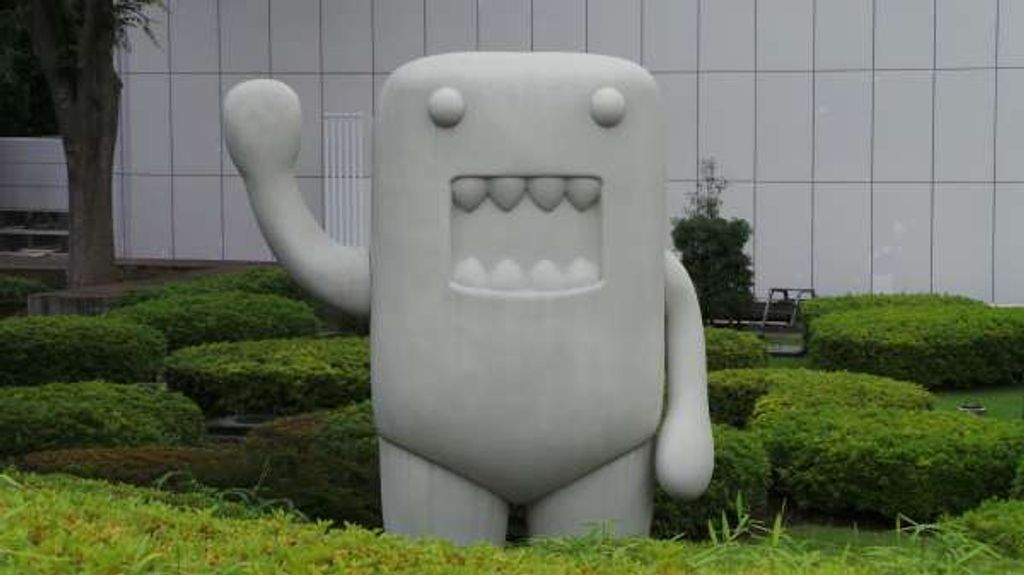 There are many famous works and popular characters that have been born at NHK such as educational programs for children, hit serial dramas, costume dramas and cartoons. At Studio Park, there are plenty of things that can't be missed by the fans such as exhibits of costumes and small items, photographs and introductions of various episodes of old and new shows. Also, you can take a look through items such as the many types of cameras used in the documentaries, so it's also great to really feel their performance.
The most popular attractions are the interactive booths. At the Animation Factory, you can try out post-recording to some animation video and learn about the setup behind the production of a cartoon. At the Creative Lab, try matching up music with video and work with sound effects (prior reservations are necessary at the studio on that day). Then, there is the Studio Park News where you can become the most popular newscaster. Find out the tricks of the trade when you try out things such as how to read the news when facing the camera. Then, when it's time to record an actual TV program, you can also sightsee the place where the program is recorded. When you know about the ins and outs of television production, your enjoyment of programs will surely increase by several times.
You can freely have fun in a space resembling a set of a children's show. Also, there are events and workshops held where kids can play and dance with popular characters. It's a fun facility which you enjoy together as a whole family. At the souvenir shop, there are plenty of goods sold of toys, stuffed dolls and stationery of those popular characters which you cannot get anywhere else.
Admission: ¥ 200
- Guidebook from Planetyze about NHK Studio Park
- Reviews from TripAdvisor about NHK Studio Park
- Tours of NHK Studio Park
Akasaka Sacas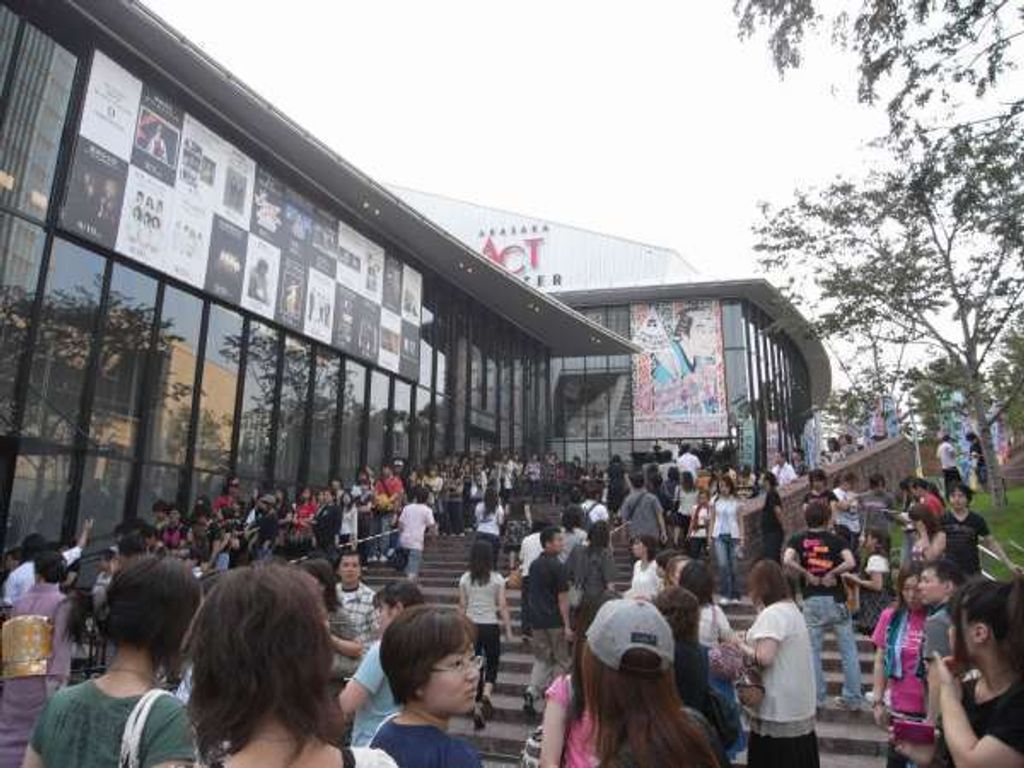 (image by flickr.com)
All over Tokyo, the redevelopment of areas centering on broadcasting stations is continuing apace. Odaiba Rainbow Town, Sio-Site and Roppongi Hills have all become the popular new places to be. And then in 2008, Akasaka Sacas built by the Tokyo Broadcasting System (TBS) was opened as the 4th such area to become a huge entertainment complex within the first-class Tokyo district of Akasaka. This area not only has a TV station, but also has Akasaka Blitz, a music venue attracting famous artists from Japan and abroad, the Akasaka ACT Theater catering to a wide variety of dramas, musicals and kabuki, and the Akasaka Biz Tower for shopping and dining…an amusement complex which continues to bring together and provide many kinds of entertainment.
Within the entertainment area of Akasaka Sacas, the seasonal events held there are very popular. During the Natsu Sacas (Summer Sacas) held every summer, people can enjoy booths and attractions related to popular TBS programs along with original goods from those shows and a food court. On the special stage, there are also live broadcasts. Also, during the winter event of White Sacas which is held between November and March, the performance of "MusicXTerrace" has been very popular. This light show was created personally by TBS' artistic team in charge of its music program. The beauty of a winter night is highlighted through music and light. There is a skating rink in the plaza where skating lessons are also provided. There are tickets for 1 to 4 lessons, so it's possible that under the easy instruction of a pro, people can learn how to skate smoothly right on the day they attend.
Admission: Various
- Guidebook from Planetyze about Akasaka Sacas
- Reviews from TripAdvisor about Akasaka Sacas
- Tours of Akasaka Sacas
Tokyo Dome City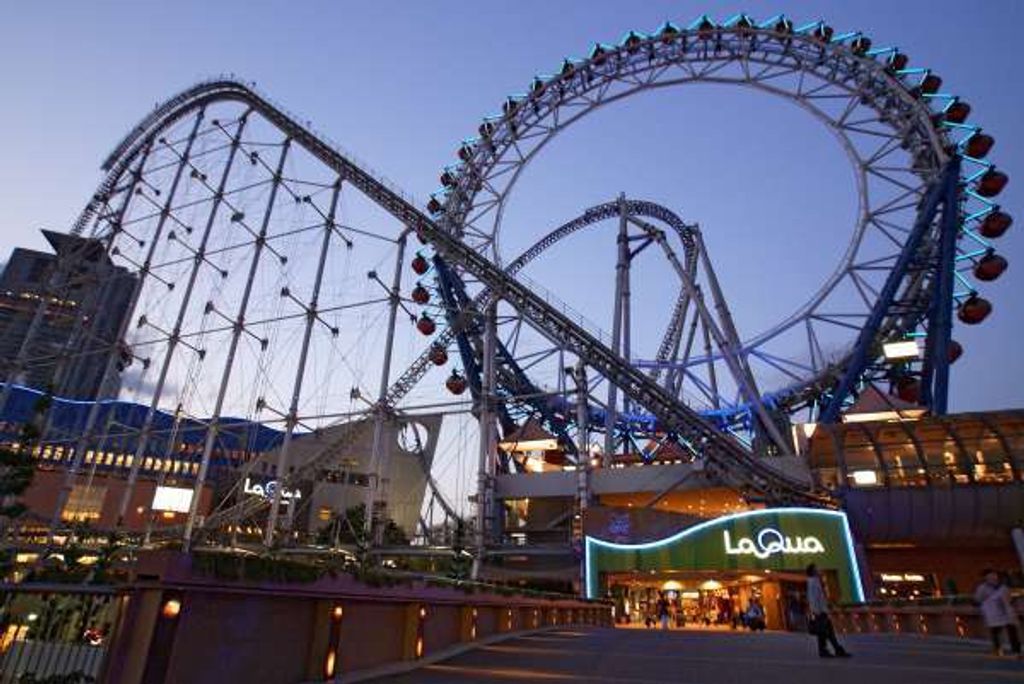 (image by upload.wikimedia.org)
In Tokyo Dome City, which started as an outdoor baseball stadium in 1937, there are many various kinds of facilities such as the main ones of Tokyo Dome, Japan's first domed stadium, the amusement park Tokyo City Dome Attractions, the spa LaQua and the Tokyo Dome Hotel along with the multipurpose Meets Port with its concert hall and restaurants, the space museum TenQ and a bowling alley and roller skating rink. Tokyo Dome City is an urban entertainment facility where you can have fun for an entire day and not get bored.
Japan's first roofed baseball stadium opened in 1988. The total area is about 4.7 hectares with a seating capacity from 46,000-55,000 people, and due to its shape, it was given the nickname of Big Egg. The Japanese Baseball Hall of Fame is located inside the stadium, and the achievements of players who contributed to the world of Japanese baseball are admired there. Various information related to baseball is also displayed. And the stadium is not only just for baseball, but also for events and concerts, and on days when the top musicians within Japan and overseas perform, the area is overflowing with huge crowds.
Since its opening in 1955, it has been loved by everyone as an amusement park within the city. Renovations have been done repeatedly over the years in answering the needs of the generations, and in 2003, the spa LaQua was opened. Further evolution has been achieved as an urban amusement park which adults can enjoy. A roller coaster that cuts an arc through the sky was launched, and a haunted house is always popular. In addition, there is also a fountain which spouts water as a dance in time with music to add to the many fun attractions.
Admission: Various
- Guidebook from Planetyze about Tokyo Dome City
- Reviews from TripAdvisor about Tokyo Dome City
- Tours of Tokyo Dome City