Check out this concise list of 20 great things to do while in Japan. Don't get stuck spending ages trying to research where to go in Japan. Japan is full of amazing tourist sights - here is a list of 20 must see spots.

Shibuya, the Pulse and Heart of Tokyo's Youth
The scramble intersection of the youth mecca of Shibuya is the world's busiest, with 500,000 people crossing it daily. Besides the shopping and cuisine, enjoy the unique atmosphere of this neighborhood

The appeal of Shibuya Out of all of the areas in Tokyo, Shibuya is the city center with the largest number of young people. A trendy area, it is filled with many stores and cafes. Once you leave Shibuya Station and walk straight across the main crossing, you will hit the main shopping street in Shibuya. Once known as 'Shibuya Centre Street', it is a place where you can find anything from amusement centers to fast food chains to large-scale CD shops. From 2011 onwards however, there was a name change of the street to 'Basketba...
Website
shibuyakukanko.jp.e.ea.hp.transer.com
Osaka's greatest shopping area, sharing old and new
One block east of Mido-suji Street, it is a shopping area centering on Shinsaibashi-suji Shopping Street with department stores and expensive brand-name goods shops. Naturally, it's attractive for the latest trends and traditional goods.

A shopping street representing Osaka The Shinsaibashi area is inserted in the south between Minami-Senba and Nagahori Street. In its center is Shinsaibashi-suji Shopping Street which lines up traditional shops, department stores and specialty brand outlets. This street has a long history going back to the middle of the 18th century. From the Meiji Era, establishments such as small stores dealing in imported goods and fancy stores started increasing. During the Taisho and Showa Eras, there was a shift to dry-goods shops and department stores,...
Phone
06-6211-1114
Website
www.shinsaibashi.or.jp
Fushimi Inari Shrine – A 1,300 years old shrine for the God of bountiful crops and prosperous business
Serving as a place of worship for commoners over 1,300 years, Fushimi Inari Shrine is the headquarters of inari shrines. The tunnel consisting of 10,000 torii gates is something to see. Enjoy a stroll through the gently rolling land of the spacious grounds of the shrine.

Red torii gates and white foxes – the symbols of Fushimi Inari Shrine For more than 1,300 years, people have come to Fushimi Inari Shrine to worship the Inari God that assures bountiful crops. The shrine is the headquarters of the more than 30,000 inari shrines across Japan. The red torii gates and white foxes are the symbols of Fushimi Inari Shrine. It is said that the red color of the torii gates and the shrine building has power against supernatural powers and that the color also indicates the bountifulness of the Inari God. Foxes are...
Business hours
- Everyday (8:30 AM ~ 4:30 PM )
Shrine grounds are open 24 hours a day
Phone
075-641-7331
Price
- Free
Website
en.wikipedia.org
4. Eat Sushi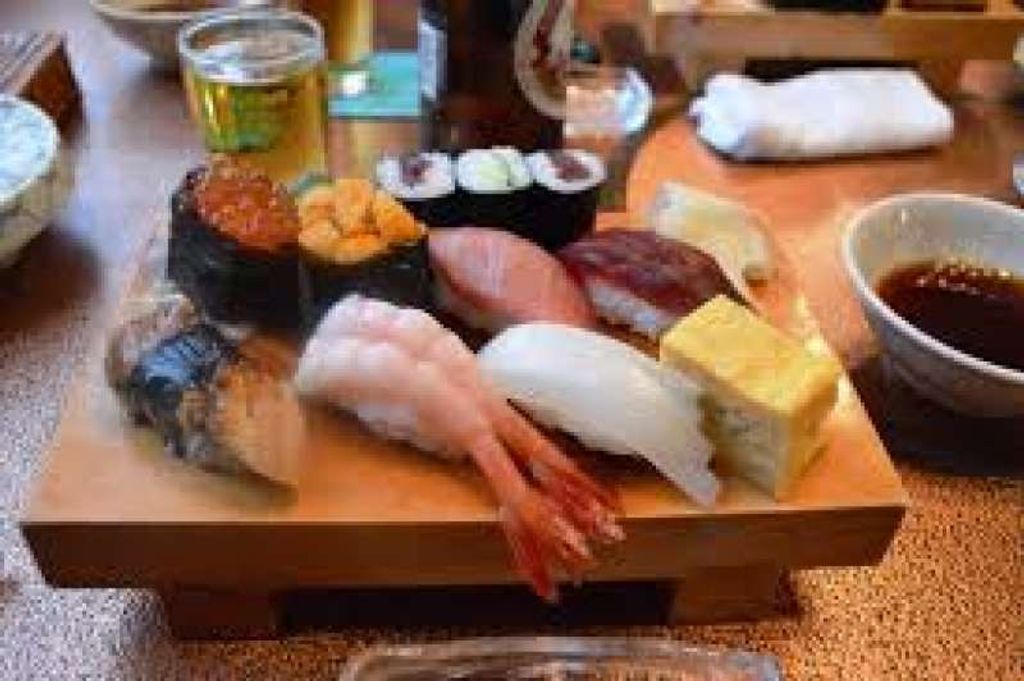 Ofcourse no trip to Japan is complete without trying sushi. If you want to try really fresh Sushi then why not head down to the Tsukiji fish market in Tokyo. If you wake up early enough you can even see the tuna auction. If you are on a budget then I recommend checking out some of the 100 yen sushi chains such as Sushi-ro and Kappa-sushi.
The venerable Kanda Festival under the patronage of the Tokugawa shoguns is a celebration representative of not only Tokyo, but also of Japan
Peerless in both The Three Great Festivals of Japan and The Three Great Festivals of Edo, the Kanda Festival boasts a 1300-year history. The festival which is the pride of any Edokko (true Tokyoite) not only includes the highlight of mikoshi (portable shrines) but also a parade.

The origins and history of the Kanda Festival The Kanda Festival is a festival held at Kanda Shrine in the Kanda district of Tokyo. The 1300-year-old shrine was worshipped as the guardian deity for the streets of Edo during the Edo Era, and although the origins of the following festival are unclear, during the turbulent times in the year 1600, Ieyasu Tokugawa made it a standing order to pray for victory daily. When he did achieve victory, he was able to unify the entire nation, and as a result, Kanda Shrine received protection from the Edo sh...
Phone
03-3254-0753 
Price
- Free
Kiyomizu-dera – Kyoto's most popular tourist attraction
Kiyomizu-dera is a Kannon temple where the goddess Kannon is worshipped. Among Kyoto's temples, Kiyomizu-dera has a particularly long history, and is a registered World Heritage site. It is one of Kyoto's most popular tourist attractions.

Enjoy the National Treasures and Important Cultural Properties of Kiyomizu-dera Kiyomizu-dera was constructed on Mt. Kiyomizu (Mt. Otowa). The main temple at Kiyomizu-dera, which is also referred to as the "Kiyomizu-dera stage," was rebuilt by Tokugawa Iemitsu in 1633. The main temple building, constructed early in the Edo period, is a National Treasure. It is supported by more than 100 keyaki (Japanese Zelkova) trees and not a single nail is used. Jojuin, in the northern area of the temple grounds, features the Moon Garden, which...
Business hours
- Everyday (6:00 AM ~ 5:30 PM )
Phone
075-551-1234
Price
- Adult: 300 JPY
- Child: 200 JPY
Website
www.kiyomizudera.or.jp
6. Wear a Kimono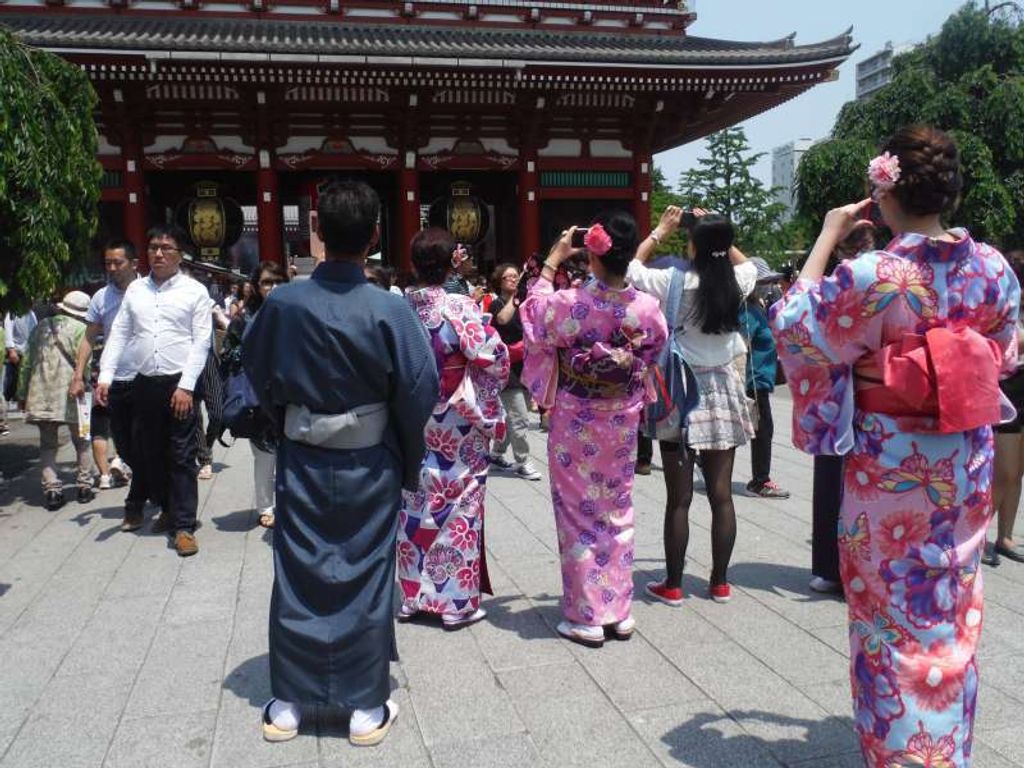 Enjoy shopping in the neighborhood where 'kawaii' culture began
Harajuku's Takeshita Street has recently been ranked as the most desired place to visit by visitors to Japan. Harajuku continues to broadcast its distinct fashion responsible for the 'kawaii' (cute) sub-culture.

Takeshita Street There has been recent data on TripAdvisor that Harajuku's Takeshita Street is the number one attraction that tourists wish to visit when in Japan. Takeshita Street is Harajuku's shopping area and the narrow street is dotted with shops selling clothes distinctive of "Harajuku-style". While the Salon and Lolita styles are some of the most famous style trends in Harajuku, it cannot be so specifically characterized into one particular style. The reason for this is that Harajuku-style fashion is about re-...
Website
www.takeshita-street.com
Make sightseeing even more fun by wearing a Kimono while you take in the sights. It is popular to wear kimono (or yukata in the summer) when visiting temples and traditional places such as Kyoto or Asakusa. There are many tours and rental places in Japan with English speaking staff to help you.
Get an impression of Japanese culture at Sensoji Temple, the oldest temple in Tokyo, and Nakamise-dori with its many shops
Sensoji Temple is Tokyo's oldest temple and surrounding the main temple is a 5-story pagoda as well as various shops along Nakamise-dori leading up to the temple. The famous Sanja Festival, which snakes its way through the temple grounds, and the Hozuki Festival occur along with other events on a yearly basis at Sensoji Temple.

Sensoji at the centre of the Edo Period culture During the Edo period, Sensoji Temple was used as the main temple of prayer for the Tokugawa shogunate and resultantly, Sensoji Temple flourished in the city of Edo. Asakusa as a whole is representative of this shitamachi (downtown-style) culture during the Edo Period, and Sensoji Temple is the sightseeing spot that represents this history and culture of Asakusa largely due to the number of visitors it receives on a yearly basis. There are over a staggering 30 million worshippers whom visit t...
Business hours
- Everyday (6:00 AM ~ 5:00 PM )
Phone
03-3842-0181
Price
- Free
Website
www.senso-ji.jp
Have a great time at the foot of Mt. Fuji. Japan's most powerful roller coaster is famous
Fuji Q Highland at the foot of the magnificent Mt. Fuji is the amusement park with the roller coasters that have smashed several Guinness records. After having fun there, relax at an onsen.

Enjoy yourself at an amusement park while viewing Mt. Fuji Fuji Q Highland at the foot of Mt. Fuji in the Fuji Five Lakes resort area is an amusement park that is popular with young people looking for thrills. It has Guinness-smashing records with its epic screaming roller coasters and attractions such as Japan's fastest coaster, the Dodonpa, and the FUJIYAMA with a drop of 70m. Since its opening in 1961, it has always aimed at introducing new attractions and renewing existing ones, and within the grounds, there are not only roller coast...
Phone
0555-23-2111
Price
- Adult: 1400 JPY
- Child: 800 JPY
Website
www.fujiq.jp
Enjoy your day shopping for all things 'Made in Japan'
Ginza is recognized as of one of Japan's most sophisticated shopping districts. Lined with modern buildings, this neighborhood has many luxury brand stores and restaurants.

Shopping in Ginza Many of the tourists visiting Japan likely want to spend some time shopping. Nestled in Ginza's central area is the Hattori Wako Clock Tower, which has become the neighborhood landmark. At the luxury department retailer Ginza Wako, you will find carefully selected luxury goods ranging from watches, accessories, to even baby gifts. You can also purchase quality products at famous established department stores such as Mitsukoshi, Matsuya, and Printemps Ginza. The Ginza chain of Uniqlo, a brand that has become hugely popul...
Website
www.ginza.jp
Daibutsu is the highlight of this exemplary ancient-Nara temple, which has fascinated people for time immemorial.
People have always loved Todaiji, which was completed in the year 752 and continues to be a religious place down to this day. The essential sights include the buildings that were rebuilt after being destroyed in fires caused by wars, Daibutsu (the great Buddha), masterpieces from the geniuses Unkei and Kaikei, and the statues of the guardian deities.

Todaiji is a provincial temple established by the state to implore the gods for peace and to prevent accidents and disasters Todaiji is a cultural property in Nara that is a designated UNESCO World Heritage site. It is home to countless works of art and structures that are designated National Treasures, and is full of objects of extremely significant cultural value. Here, you will experience the dynamic atmosphere of a history spanning the ages in such objects as the main temple building, which houses Japan's largest temple, and Daibuts...
Business hours
- Everyday (8:00 AM ~ 4:30 PM )
Phone
0742-22-5511
Price
- Adult: 500 JPY
- Child: 300 JPY
Website
www.todaiji.or.jp
Come and meet friendly deer at Nara Park and its many World Heritage sites
There are numerous World Heritage sites in this park at the base of the lush green mountains, such as Todaiji, Kofukiji and Kasuga-taisha. Friendly deer, which are said to be messengers from the gods, will come to greet you.

Nara Park is located in the center of Nara Ever since the capital moved to Nara in the year 710, people have loved this location for the many historical cultural properties found here, and for the historical feel of the area and its climate. On the massive 660-hectare site of Nara Park in the center of Nara, you will find such World Heritage sites as Todaiji, Kofukiji, and Kasuga-taisha, as well as the Nara National Museum, which houses a number of National Treasures, including works of Buddhist art. The many ponds create a beautiful scene amo...
Business hours
- Everyday
Phone
0742-27-8036
Price
- Free
Website
en.wikipedia.org
A 90-minute train ride from Tokyo. Twenty types of hot springs qualities. Enjoy the diverse hot springs baths at Hakone Hot Springs
Hakone is a town of hot springs with a long history where you can enjoy looking at Mount Fuji while bathing in hot springs surrounded by nature. Because Hakone offers hot springs for resting, skin beauty, curing and much more, baths can also be selected by your bathing purpose. Whether you make it a day trip or decide to stay at an inn, there are numerous ways of enjoying Hakone.

An inviting hot springs area visited by nearly 20 million tourists every year There are numerous ways to enjoy Hakone where the 25,000 tons of warm water that flows daily from hot springs tabs are supplied to spas, resort facilities and hot springs inns. Hakone features many tourist attractions in addition to the hot springs: You can take a ride on the mountain railway train, a gondola lift or a cable car for a magnificent view of Mount Fuji and the national park, or you could visit tourist facilities such as museums and gardens, or you could...
Phone
0460-85-5571
Website
www.hakone-english.com
14. Kamakura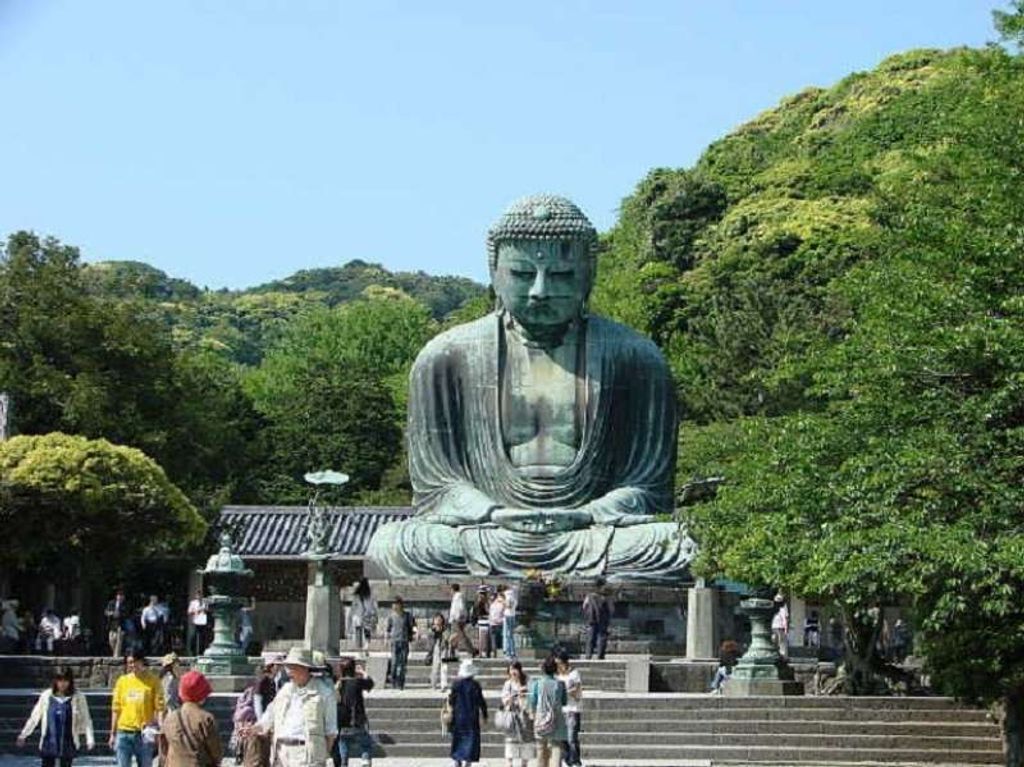 Spend a day visiting the historical city of Kamakura. This traditional city is conveniently located just by Tokyo so it is perfect for a day trip. With beautiful temples, the second largest Buddha statue and a bamboo forest, this place is a great escape from the hustle and bustle of Tokyo.
A snow festival featuring snow statues and illumination centering around Odori Avenue in Sapporo
One of the largest events in Hokkaido for which more than 2 million people visit annually. Plenty of events where you can encounter huge snow and ice sculptures only to be found in an environment rich in snow.

The Odori Avenue venue The Sapporo Snow Festival takes place mainly at 3 venues, and the events held there can vary depending on the venue. First, the most well-known part of the festival which involves the gigantic snow and ice sculptures is held on Odori Avenue. This is the main venue for the snow festival. Spanning from Odori Avenue Nishi Itchome to Juu-Nichome, there are snow sculptures so large that you have to look up, as well as citizen-made sculptures all over that are small and cute. There are also interactive events such as a snow...
Price
- Free
Varies according to the event
Website
www.snowfes.com
Enjoy nature in the middle of the city at Tokyo's version of Central Park
The term gyoen refers to a garden for the Imperial family. Only a 10-minute walk from JR Shinjuku Station (South Exit), this quiet and lush garden is loved by many who head there to take a break from the city and indulge in some relaxation.

More about Shinjuku Gyoen Shinjuku Gyoen was originally created as a garden specifically for the Imperial family. The Old Western-style Imperial Rest House was build for recreation and guests of the family, and was designated as an Important Cultural Property. Shinjuku Gyoen boasts a size of 58 hectares and consists of 3 types of gardens: English Landscape Garden known for its spacious and flat lawns, French Formal Garden with sycamore trees and Japanese Traditional Garden with a central pond. Cherry blossoms at Shinjuku Gyoen Shinjuku Gyoen...
Business hours
- Tuesday (9:00 AM ~ 4:30 PM )
- Wednesday (9:00 AM ~ 4:30 PM )
- Thursday (9:00 AM ~ 4:30 PM )
- Friday (9:00 AM ~ 4:30 PM )
- Saturday (9:00 AM ~ 4:30 PM )
- Sunday (9:00 AM ~ 4:30 PM )
Last entry 4:00 PM
Phone
03-3350-0151
Price
Adult: 200 JPY
Elementary and Junior high school student: 50 JPY
Infant: Free
When it comes to Tokyo's playground, there is Odaiba. It's full of highlights from morning to evening!
For a fun-filled time in Tokyo, try Odaiba. From an amusement park and museum to an onsen, auto showroom and other attractions, there is so much to do that it's difficult to get around in 1 day. It is one large entertainment facility on a huge tract of reclaimed land.

A new amusement area for Tokyo Bayside The area is now 18 years old. A long time ago, it functioned as a distribution facility and an industrial site. It gained attention with the opening in 1993 of the Rainbow Bridge, a suspension bridge drawing a 798m smooth streamline over Tokyo Bay. Odaiba continues to put up facilities with the theme of recreation centering on Rainbow Bridge. MEGA WEB is an automobile theme park operated by Toyota. You can check out the showroom and its history. It was renovated in 2013, and the place introduces technolo...
Phone
03-5579-2680
Website
en.wikipedia.org
One of the largest public aquariums in the world where you can enjoy the underwater world from around the Pacific Rim
Kaiyukan is said to be one of the top 5 largest aquariums in the world. Since it is only 10 minutes away from Universal Studios Japan by boat, it's recommended to visit both.

It's an ocean voyage around the Pacific that can be done in about 2 hours Kaiyukan is an 8-floor aquarium with a large-scale indoor water tank. The entire building expresses itself as a Pacific Rim zone of life, and approximately 30,000 examples of sea life from 620 varieties can be seen. The regular route will first take you through the 3rd-floor tunnel-like "Fish Passage – Aqua Gate" and then on the escalator up to the 8th floor's "Nihon no Mori" (Japan Forest). From here, you can view 14 aquaria as...
Business hours
- Everyday (10:00 AM ~ 8:00 PM )
Phone
06-6576-5501
Price
- Adult: 2300 JPY
- Child: 1200 JPY
Website
www.kaiyukan.com
Kyoto Imperial Palace is a building of much history with a beautiful garden
Generations of emperors up to the early Meiji Era once resided in Kyoto Imperial Palace. The Japanese garden within the expansive grounds is also elegant. In spring, it is known as a famous place for cherry blossoms which open wonderfully.

Touring Kyoto Imperial Palace Generations of emperors once lived in Kyoto Imperial Palace from the Kamakura Era to the Meiji Era in Kyoto in the center of the country. The buildings from that time were reconstructed due to fire, but currently, they are preserved as National Tangible Cultural Properties. Kyoto Imperial Palace has a huge area spreading about 110,000 sq. meters beginning with the main building of the Shishin-den (Hall for State Ceremonies) at the south end, the Seiryo-den (Emperor's Habitual Residence), and other buildings...
Phone
075-211-1215
Price
- Free
Website
sankan.kunaicho.go.jp
A trendy area. A neighborhood where you can encounter cutting-edge fashion and various other items
A sophisticated sense of high class engulfs the pedestrians walking there. From the main street to the back streets, there is a variety of shops. Even walking through the back alleys brings an air of celebrity

How Omotesando developed into a trendy area Its origins lay in the opening of an avenue leading to Meiji-Jingu Shrine in 1920. There are a number of reasons behind its birth as a trendy area. One reason is the appearance of the Doujunkai Aoyama Apartments where high-ranking officials and people of culture had resided and the Washington Heights (the facility that housed GHQ officers) that was constructed after the 2nd World War. The Washington Heights was then opened as the Athletes' Village at the 1964 Tokyo Olympics, and for other reas...
Website
www.gotokyo.org