We all know that Japan is world-famous for its vending machines that dispense a wide range of products from your typical bottled waters and sodas, to fresh bananas, umbrellas, and even fresh eggs. So I don't expect you to be shocked if I tell you they have lingerie vendos too.. well, you are free to be shocked though.
The pioneer of the said bra vending machine is none other than the famous lingerie company Wacoal. The limited time vending machine sits inside Wacoal's specialty shop, Une NaNa Cool inside the Shibuya Parco fashion department store.
The machine dispenses Wacoal's Fun Fun Week wireless bras for 2,940 Yen each. What makes the bra vendo so convenient is the availability of a size chart pasted on the wall of the machine. This makes lingerie shopping faster and less hassle in case you do not want to fit bras anymore.
The bra vending machine, however, is available only for a limited time. Wacoal has not yet stated anything if there would be any permanent bra vendo machines in the future.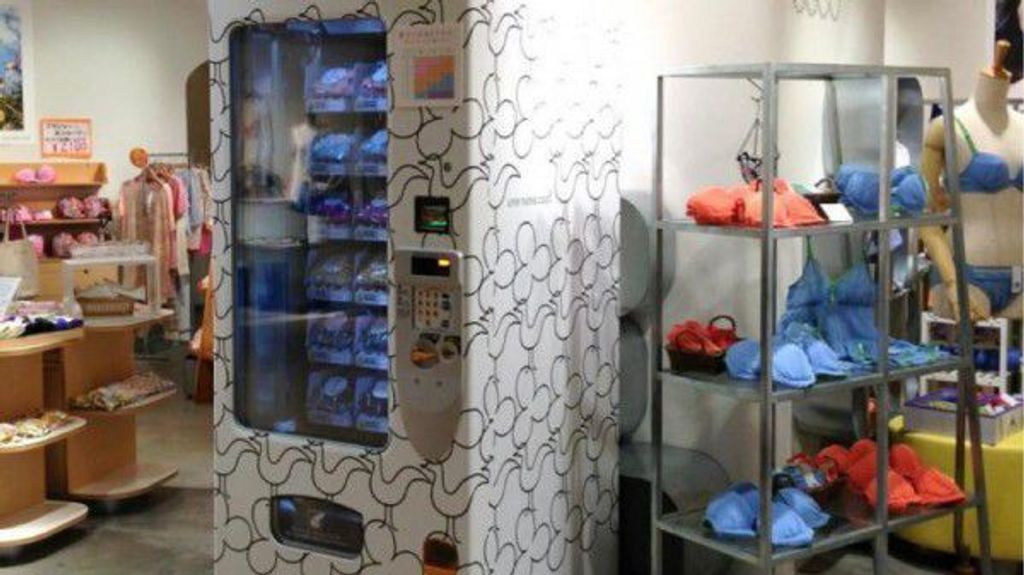 Photo from medicaldaily.com