We offer a huge variety of tours all across Japan. Let out certified guides assist you in creating the tour for you. Our tours are all private and very flexible. So why not experience Japan through the eyes of a local?
Below is a list of our most popular tours. For more tours not included on this list please check out our website here.
Kamakura day trip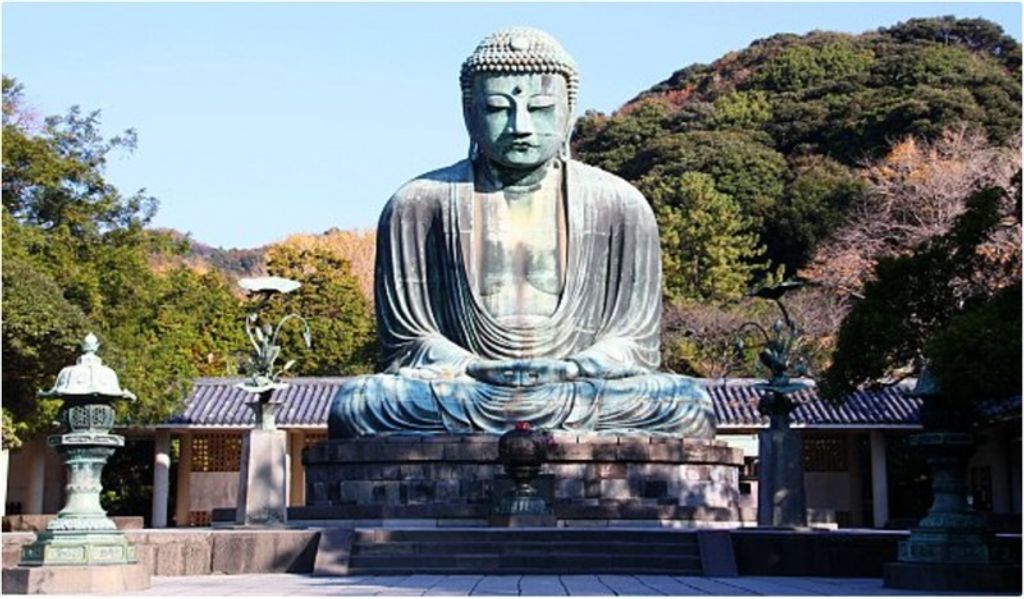 Kamakura is a very popular tourist destination as it is one of the most historic locations in Japan with many temples and shrines. Sometimes the city is refered to as the Kyoto of eastern Japan. With our passionate local guide you can visit some of the most popular spots in Kamakura.
Our guide will meet you at your hotel and then you will travel together to Kamakura by train. It takes about 1 hour from central Tokyo.
The first stop is Hokoku-ji temple. This temple is also called "Take-dera", because it has a beautiful bamboo garden. Then there is time to have a lunch break. Kamakura has a lot of nice restaurants, so please feel free to tell me your preference for lunch in advance. After lunch, we'll go to Hase-dera temple. The temple has a beautiful garden and you can enjoy a lovely view of the coastal city of Kamakura from the observation deck.
After you will make a stop to Kotoku-in temple which is famous for the Great Buddha. The statue's large scale is very impressive.
After that you will be guided back to Tokyo.

Tour Highlights:
Hokoku-ji temple
Hase-dera temple
Kotoku-in, the Great Buddha
One Day Customisable Tokyo Tour
With this tour you can choose several places to visit from the list below. By contacting our lovely tour guide you can request where you would like to go and leave it up to a professional to make the arrangements.
Some of the options for the tour are:
Meiji Shrine, Harajuku and Omotesando area
Asakusa
Shinjuku
Shibuya
Tsukiji fish market
Imperial palace
Ginza
Akihabara
Japanese gardens e.g. Shinjuku gyoen, Hamarikyu garden
Art museums e.g. Nezu museum
If you are interested in any other area of Tokyo, feel free to let our guide know. They will do their best to accomodate any request.
If there are anything that you are interested in doing or eating in Tokyo our guides can arrange it for you in advance.
Tokyo Tour ala carte
Let our guide Yuki who is a tokyo local, guide you to his favourite places which you can chose from the list below.

1. Meiji shrine is one of the most popular Shinto shrines in Japan where you will feel a special sacred Japanese atmosphere. ( Entrance fee : free except the garden including the Kiyomasa's well and iris garden with 500 JPY ) You can see more details by visiting my tour for Meiji shrine in Tokyo.

2. Imperial palace used to be Edo castle where Tokugawa shogunate governed Japan for 265 years. ( Entrance fee : free ) You can see more details by visiting my tour for Imperial Palace in Tokyo.

3. Tsukiji fish market is the biggest fish market in Japan. There are many shops of Japanese seafood you can try some for free. ( Entrance fee : free ) You can see more details by visiting my tour for Tsukiji fish market in Tokyo.

4. Hamarikyu park used to be a mansion of a local lord in Edo period which is a typical stroll type Japanese garden by the sea. ( Entrance fee : 300JPY ) You can see more details by visiting my tour for Hamarikyu a Japanese garden in Tokyo.

5. Kiyosumi park is a typical stroll type Japanese garden with the collection of precious shape natural stones. ( Entrance fee : 150 JPY ) You can see more details by visiting my tour for Kiyosumi teien a Japanese garden in Tokyo.

6. Asakusa is a very popular shopping street for Japanese souvenirs. There is Sensoji temple with big gates and 5 story pagoda. (entrance fee : free) You can see more details by visiting my tour for Asakusa Sensoji temple in Tokyo.

7. Tokyo tower is a nice place to observe Tokyo without waiting so long. If the sky is clear, you can see Mt.Fuji.(Entrance fee: 900 JPY for the main observatory at 150m high, additional 700 JPY for the special observatory at 250 m )

8. There are many museums and a popular zoo with the giant panda in Ueno area, they are excellent places to understand our culture and people.(Entrance fee: about 1,000JPY) /place)

9. Tokyo Carmii mosque is the largest mosque in Tokyo, it is a beautiful mosque and open to public.(entrance fee: free)

10. Koishikawa Korakuen park is a Japanese garden which used to a Samurai mansion of the Mito Tokugawa. (entrance fee:300JPN)

11. National Diet Building is the most important place for Japanese parliament which consists of the house of representatives and the house of councillors. We will attend its official tour in Japanese for an hour.(entrance fee: free)

12. The Japanese garden of Hotel New Otani is very popular and open to public. There are plenty of restaurants for lunch in the hotel with reasonable price.(entrance fee: free)

13. Hotel Chinzanso has a wonderful Japanese garden including a 3 story pagoda. There is a Japanese noodle restaurant near the pagoda in nice atmosphere with reasonable price for lunch. (entrance fee:free)
Kyoto Golden Route Tour
Kyoto was the ancient capital of Japan from 794 over one thousand years.
Our guide and local expert Hideo would like to introduce you to Kinkakuji Temple, Nijo Castle, Fushimi Inari Shrine, and Kiyomizu Temple.
With this tour can enjoy walking down the Sannenzaka slope which is lined with souvenir shops and restaurants. If you like, you can rent kimono for about 3,000 to 5,000 yen per day. Shijo dori is one of the busiest streets in Kyoto. The street from Shijo Ohashi to Yasaka Shrine is lined with traditional souvenir shops, restaurants and coffee shops. With luck you might see Geisha or Maiko on the trip.
Highlights:
Kinkakuji
Nijo castle
Fushimi Inari Taisha
Kiyomizu temple
Kyoto Tour Tailored to You
Kyoto has a lot to see and do so it is no surprise that it can be hard for tourists to prioritize where to go. Please tell us your interests. Would you like to see the most important sights? Are you interested in a cultural encounter? gardens? beautiful scenery ? or a food tour? We'll make a tour plan just for you.
For example
1. High-lights of Kyoto
2. Workshops: ( Japanese confectionery) wagashi making, yuzen dye house, cooking class, Japanese paper making, zazen (zen meditation), tea ceremony, flower arrangement, or garden museum
3. Martial arts (going to see where they practice Kendo)
These are all posibilities if you book with us!
Osaka Food Tour
Osaka is one of the best places to visit if you wish to try Japanese food. From street stalls selling takoyaki to yummy okonomiyaki restaurants, Osaka has something for everyone. Let our tour guide introduce the best of Osaka cuisine.
Highlights:
Ramen museum. you will make your own cup noodle.
lunch of takoyaki making
Dotonbori--- food sample making with wax
Doguya suji -- kitchen tool shop street
Kuromon food market
Tsu-tenkaku
Nara Walking Tour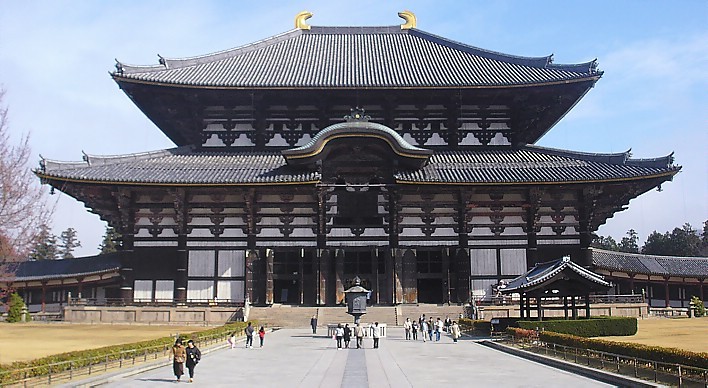 Enjoy a walking tour around one of the most historic places in all of Japan. With out experienced guides you can learn about the history of Nara.
Highlights:
Todaiji-Temple
Nara Deer Park
Kofukuji Temple (Kofukuji National Treasure Museum)
Kasuga-Taisya Shrine
Todaiji Hokke do Temple
Hakone Tour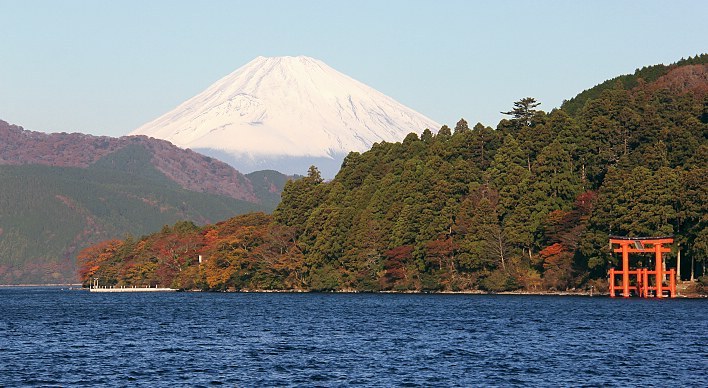 Hakone is located not far from Tokyo and is famous for hot springs. If the weather is good, our guides will be able to show you views of Mt. Fuji.
Highlights:
1. Take Shinkansen from Tokyo to Odawara which runs about 200 Km/h. (about 7000 JPY for return ticket, you can use JR pass )
2.Cruising Lake Ashi during which you may have a chance to see Mt Fuji if the air is clear.( It is more economical to buy a Free ticket with 4000 JPY)
3. Rope way from which you can observe the volcanic activity at Owakudani
4. Gora park where you can experiance a tea ceremony if you want (Tea ceremony fee : 500 JPY)