Japan is a country that loves to shop. From Harajuku's trendy Takeshita Street, where you can experience the latest in fashionable goods, to Ueno's Ameyoko, a black market of low-priced consumer goods. You can find everything you need in these five shopping areas of Japan:
1. Harajuku Takeshita Street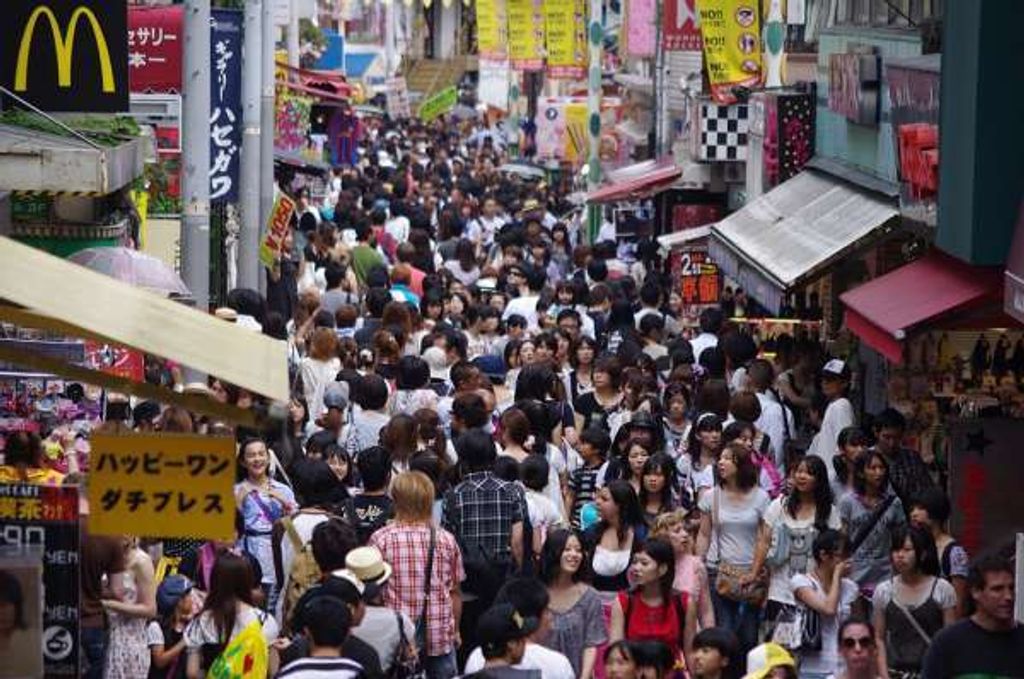 There has been recent data on TripAdvisor that Harajuku's Takeshita Street is the number one attraction that tourists wish to visit when in Japan. Takeshita Street is Harajuku's shopping area and the narrow street is dotted with shops selling clothes distinctive of "Harajuku-style". While the Salon and Lolita styles are some of the most famous style trends in Harajuku, it cannot be so specifically characterized into one particular style. The reason for this is that Harajuku-style fashion is about re-making a particular fashion style and coordinating clothes in a particular way to your liking and expressing your individuality to the maximum through your fashion style.
Feel like you are in Harajuku and see how Harajuku's Takeshita street TRULY is like in this 360º video:
It is said that the crepe and purikura shop craze that spread throughout Japan first started on Takeshita Street. "Purikura" is the popular photographic seal that is very popular amongst Japan's youth, and has gained this much popularity amongst young people as a result of having the choice to illustrate and process the photos to be printed to your liking. The trend has even been exported in recent times to Thailand and Korea. There is a multitude of shops where you can take purikura in Harajuku which have 'cosplay' clothing prepared for you to dress up in.
Admission: Free
- Guidebook from Planetyze about Takeshita Street
- Reviews from TripAdvisor about Takeshita Street
- Tours of Takeshita Street
2. Ueno Ameyoko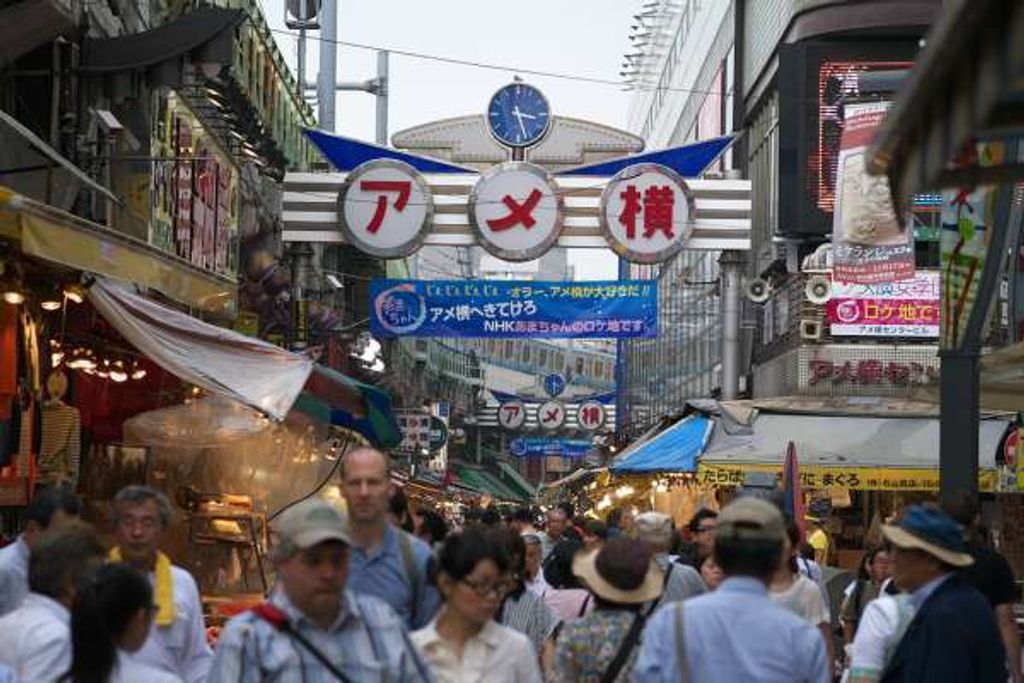 After the war, Ameyoko, though it was called a black market, was a place that was indispensable for survival. From Narita, it's the closest shopping district in Tokyo.
Since there were a lot of stores selling candy there, the area was called "Ame-ya Yokocho" (Candy Store Lane). It was also called "America Yokocho" because it sold contraband goods from the US army. The two names got confusing so it's said that the name ended up as "Ameyoko". In the past, there were markets in Shinjuku, Shibuya and Ikebukuro, but now there is only Ameyoko in Ueno. There are 520 stores selling everything from foods and products for everyday living to clothing, watches and health goods. Ameyoko is a street that has a very inexpensive image with many shops that offer products that are cheaper than usual.
Admission: Free
- Guidebook from Planetyze about Ameyoko
- Reviews from TripAdvisor about Ameyoko
- Tours of Ameyoko
3. Shibuya Center Gai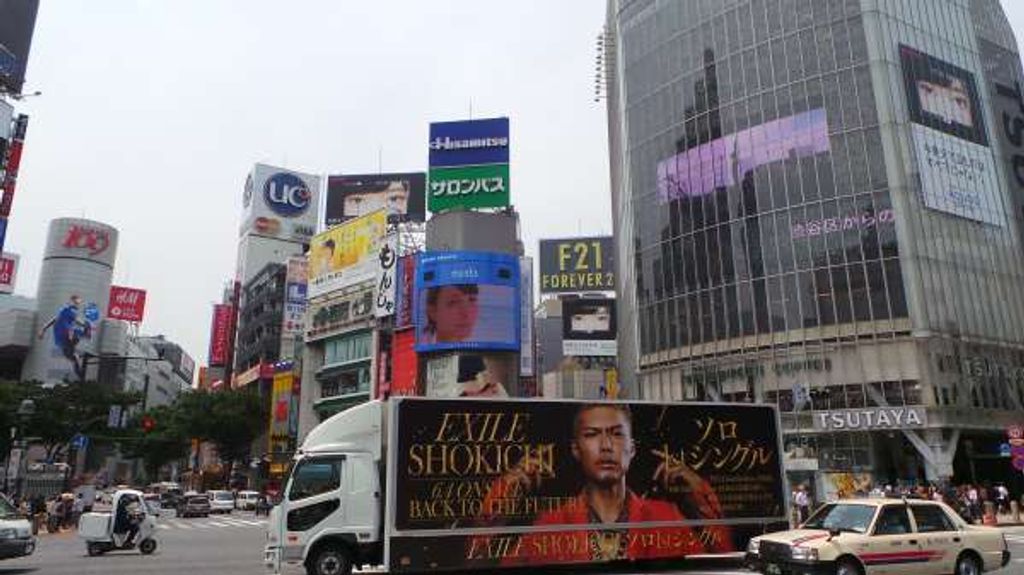 Center Gai is right by the crossing for Shibuya where the young get together. Along the narrow street, there are stores and signboards attracting youth. Among the crowds and noise, a unique atmosphere is created.
Going from the plaza where the statue of Hachiko stands in front of JR Shibuya Station and across the scramble intersection, you will find the gateway to Center Gai in the corner. Right at the front of the crossing, there is a huge display screen showing electronic advertising. To the left side of this, there is a road extending off to the west which happens to be Center Gai. You will find it easily since there is an arch at the entrance.
There is a motley mix of diverse shops in great numbers which have their signboards along the narrow street creating a distinct atmosphere. Since this is an area of not high-brand stores but of entertainment facilities and stores for clothing, shoes, and food that are within financial reach of young people, there are massive crowds of folks like high school students on holidays. And for popular stores, there are also scenes of long lines snaking along the street. All of this make up the unique space of Shibuya Center Gai, and it is this atmosphere which makes it one of the highlights of touring Tokyo.
Admission: Free
- Guidebook from Planetyze about Center Gai
- Reviews from TripAdvisor about Center Gai
- Tours of Center Gai
4. Kamakura Komachi-dori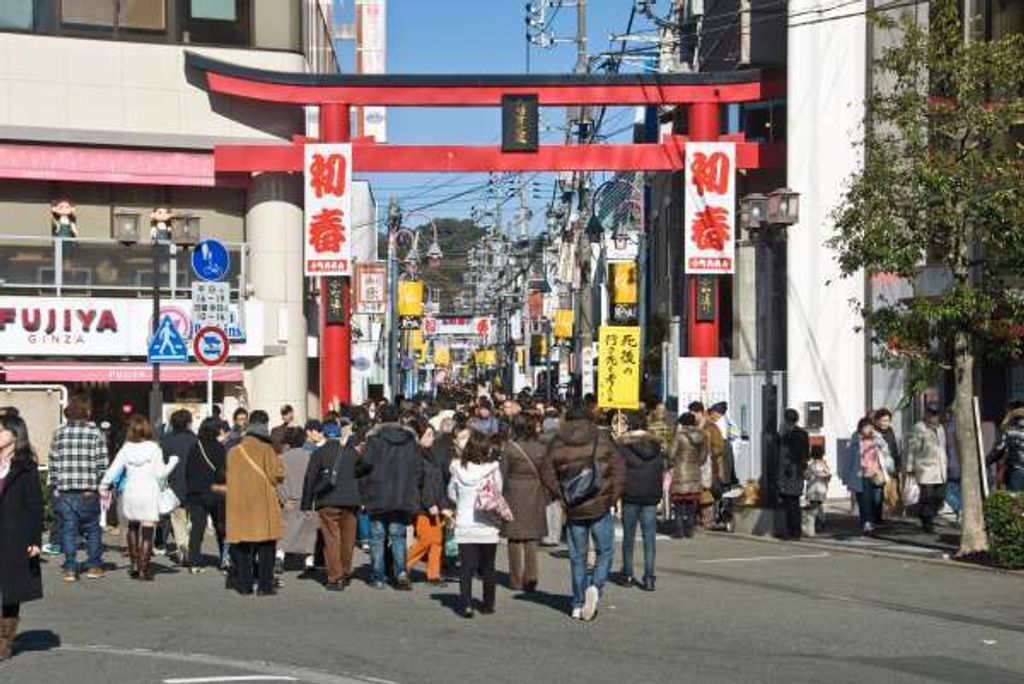 Komachi-dori is a popular street attracting everyone from local residents to tourists. Going past the landmark of the red torii gate, you will find the street filled with attractive shops and cafes. You will have no trouble choosing souvenirs from the many famous local products.
On Komachi-dori which stretches about 360 meters straight from the large red torii that can be seen from the station, there are about 250 stores. With the ocean nearby and internationally famous tourist sites all over the place, there are not only the local residents but also many travelers visiting on the weekends to trek around the temples and to spend their free time by the sea. It is fun to leisurely stroll around while looking at the storefronts, enjoying the famous sweets of Kamakura and shopping for old handicrafts and antiques. There is a mix of long-established places frequented by the locals along with trendy shops for the young on this street, and of course, there are also restaurants, cafes, general stores and handicraft shops. Being a historical city blessed with culture from the old times, Kamakura has amassed a local cuisine, confections and handicrafts of high quality, so you will have no problems selecting souvenirs.
Admission: Free
- Guidebook from Planetyze about Komachi-dori
- Reviews from TripAdvisor about Komachi-dori
- Tours of Komachi-dori
5. Osaka Shinsaibashi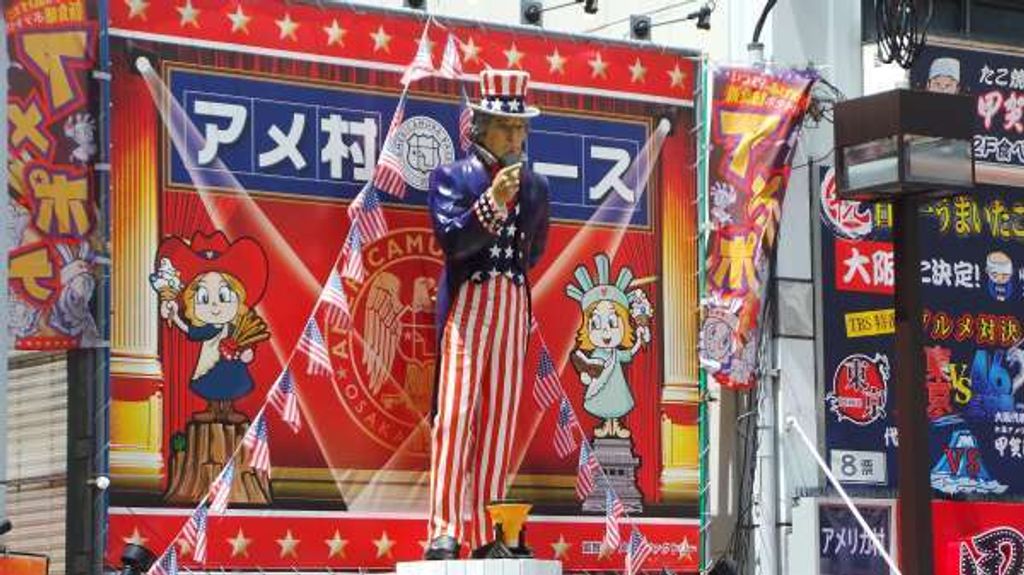 The Shinsaibashi area is inserted in the south between Minami-Senba and Nagahori Street. In its center is Shinsaibashi-suji Shopping Street which lines up traditional shops, department stores and specialty brand outlets. This street has a long history going back to the middle of the 18th century. From the Meiji Era, establishments such as small stores dealing in imported goods and fancy stores started increasing. During the Taisho and Showa Eras, there was a shift to dry-goods shops and department stores, and the street became a lively one for young people to enjoy shopping. Recently, seasonal events have been held to raise the profile of Shinsaibashi and the good old area has regained its luster. Traditional shops with several hundred years of history co-exist with stores dealing in the latest fashions, and a new charm is being felt.
On the west side of Shinsaibashi subway station, there is America-mura which is an area that spreads from Nagahori Street to Dotombori. It is the most active launching point in Osaka Minami for trends. Centering on the shopping building Big Step, starting from casual fashion, there are plenty of unique shops specializing in items such as old & used records, percussion instruments, and miscellaneous goods. You can feel the youth culture of the Kansai region there. In addition, you can discover "Peace on Earth", a mural painted in 1983 by artist Seitaro Kuroda who hails from Osaka Minami. There are other original pieces of art and buildings where you can sense the pop culture everywhere. The center of America-mura is Triangle Park (Mitsu Park). It's alive with young people performing and holding flea markets in the hopes of becoming artists or musicians.
Admission: Free
- Guidebook from Planetyze about Shinsaibashi
- Reviews from TripAdvisor about Shinsaibashi
- Tours of Shinsaibashi