If you are spending some time in Japan, and are looking to get up close and personal with some animals, then why not add one of Japan's many zoos to your trip. We feature Asahikawa Zoo, the number one zoo in Japan, Adventure World, a place where Giant Panda cubs were born this year, and Yokohama Zoo, the largest zoo in Japan:
Asahikawa Zoo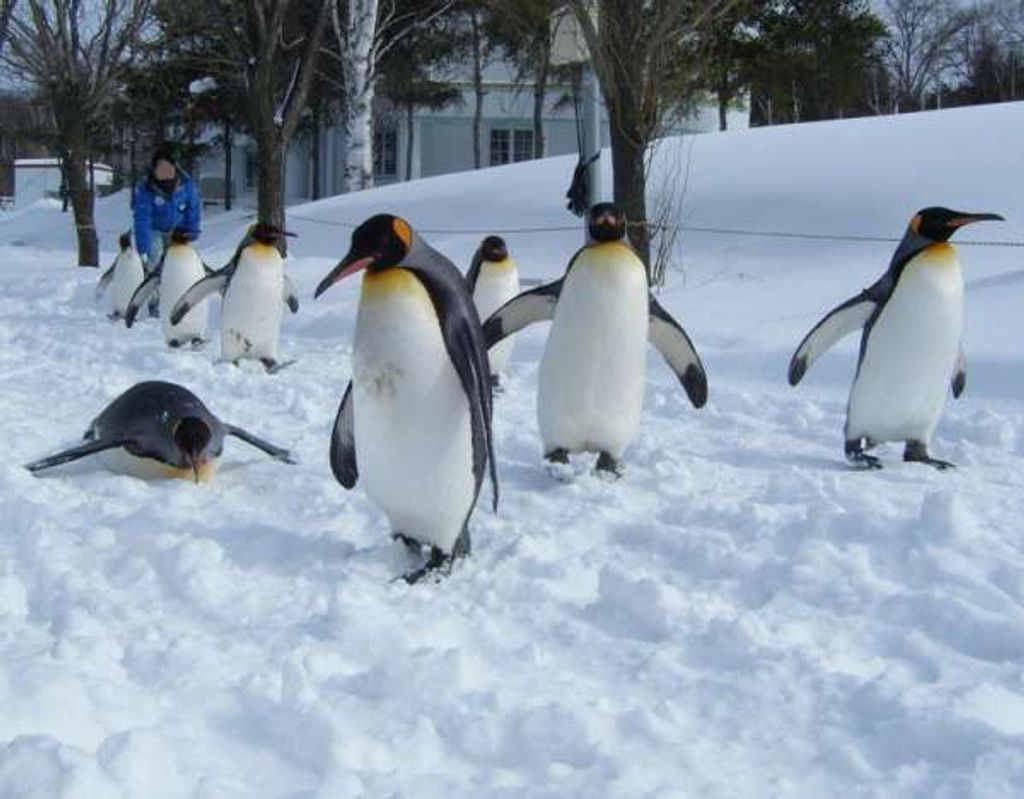 (image by upload.wikimedia.org)
Currently visited by over 3 million people annually, Asahikawa Zoo has naturally been popular with the Japanese but has also attracted overseas tourists. In the 1990s, annual visits had dropped to 200,000 people, but through various tactics to be able to view the animals up close and have them live in their own environments, it progressed to the point of becoming Japan's No. 1 zoo. As a good example in recreating different regions, it is a zoo that has gotten attention from the rest of the nation also as a successful example of an autonomous business.
The animal displays were changed from 1997. The thriving animals have become a must-see due to breeding methods that were completely thought out to the last letter so that the animals' natural behavior could be seen. First off, there is Totori Village, an observable facility which was the first display to be incorporated. Originally, many birds had their wings clipped so that they couldn't fly off but in this gigantic bird cage, the birds can freely fly about. At the very popular Penguin House, there is a tunnel in the water where you can get a 360-degree view. In winter, you can even meet the penguins as they walk through the zoo. Furthermore, Asahiyama Zoo has become famous for the successful natural reproduction of polar bears. Using a moat without any fencing, there is an open feeling of being able to view wild polar bears. If you are lucky, you might even be able to see them diving into the pool. As well, there are other popular exhibits such as the Moju House where you can get the same point of view as the animals and Orangutan House where the orangutans enjoy swinging through the air. There are wild animals which sleep throughout the day, so seeing them at night is also recommended.
Admission: ¥ 820
- Guidebook from Planetyze about Asahikawa Zoo
- Reviews from TripAdvisor about Asahikawa Zoo
- Tours of Asahikawa Zoo
Nogeyama Zoo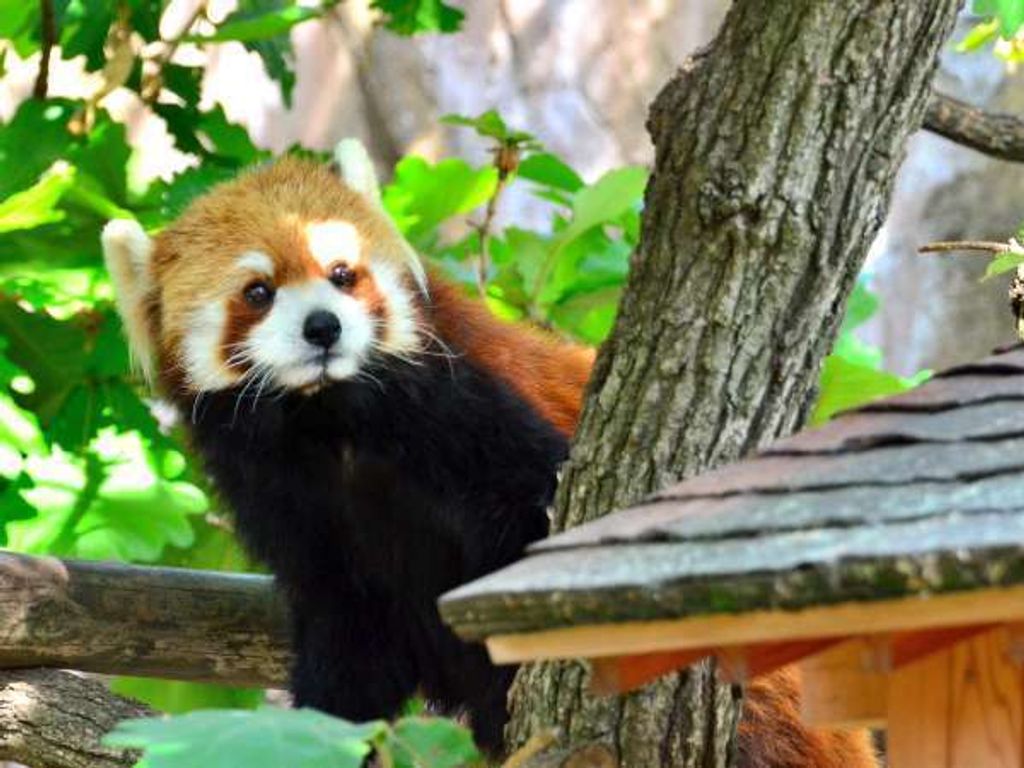 (image by flickr.com)
Admission is free, something that has been the case since its opening. It's located within Nogeyama Park which is well known for its cherry blossoms, and the zoo is popular as a place where you can freely enter. It's a small zoo which can be traversed in 1 hour, but there are about 90 animals on display and there are a number of animals being raised. Limited to the exhibition spaces, being able to see wild animals such as lions and bears so up close that you can almost touch them is a feature of the zoo. At the Nakayoshi Plaza, where you can get to feel the warmth of the animals, there are many of them that you can touch such as guinea pigs, mice and chicks. It's a place that is a big hit with the kids to the extent that numbered tickets are distributed on weekends. Blue peacocks are allowed to roam free to prevent any fights among the males. During breeding season, you can see them spreading their wings up close for an amazing sight. The lesser pandas can be viewed from 360 degrees around so they cannot be hidden from view. These are the most popular animals in the zoo due to their charming and cute appearance.
Since it is not a big zoo, once you enter at opening time, you can tour through in about 1 to 2 hours after which you can have lunch in Minato Mirai or Chinatown. Especially right after the opening time of 9:30 a.m., it's a time when the hungry animals are quite actively moving around so they are definitely worth watching. Nogeyama Zoo is a 15-minute walk up the slope from Sakuragicho Station. Buses come twice an hour. There is an observation area in Nogeyama Park which was renovated in 2011 where you can get a full view of Minato Mirai, Yokohama Landmark Tower and Bay Bridge.
Admission: Free
- Guidebook from Planetyze about Nogeyama Zoo
- Reviews from TripAdvisor about Nogeyama Zoo
- Tours of Nogeyama Zoo
Adventure World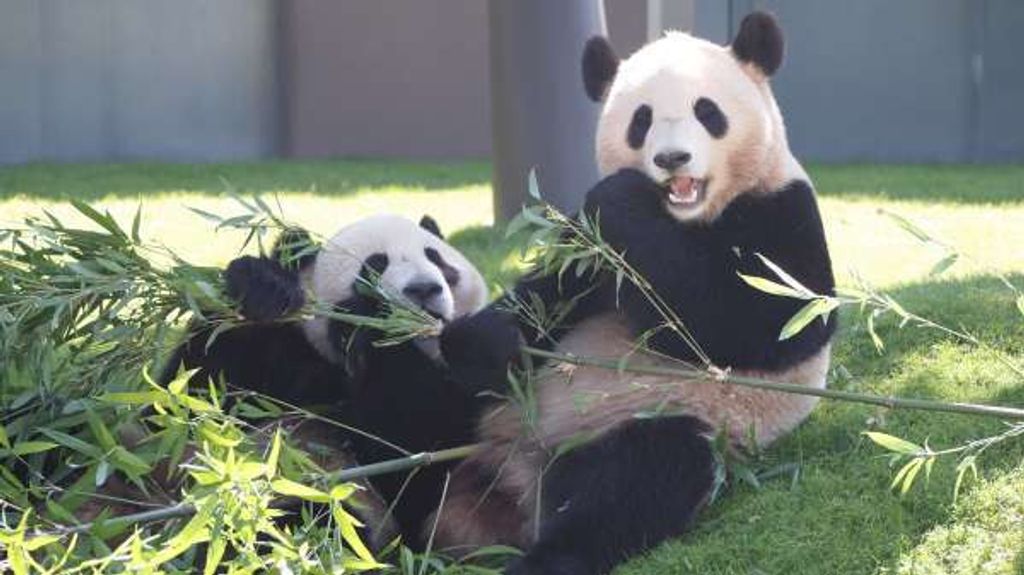 (image by upload.wikimedia.org)
At Adventure World, there are a variety of animals being raised here, but it's the Giant Panda that has won the popularity contest. In fact, 2 Giant Panda cubs were just born in the winter of 2015 at Adventure World which boasts the world's largest in-house breeding facility outside of China. Naturally, you can view these cubs along with the other pandas up close. Furthermore, although a separate admission is involved for panda fans, tours such as the Backyard Tour at the Rare Animal Breeding Center and the Premium Romantic Tour where you can get to feed the pandas are also recommended. Of course, besides the pandas, you can also get a close-up view of carnivores such as lions and cheetahs on safari and other animals such as giraffes and rhinoceroses. With bus tours, jeep tours where you can drive your own jeep around the area and the lion feedings where you are able to see the sight of lions at meal time, there is a whole lot that you can add to your spectacular experience.
At the aquarium, there are daily shows of the super popular dolphins and whales. These dynamic shows are absolutely breathtaking which can be enjoyed by everyone of all ages. You can also come across penguins, seals, otters and polar bears. In addition, for a separate price, there are lots of petting events. You can literally get in touch with so many animals such as through a guided educational tour of the seals, the dolphin feedings where you can communicate and touch them, and Penguins On Ice. What is attractive is that you not only can see them swimming in the water tanks but also can get as close to them as possible.
Admission: Adult: ¥ 4,100 / Child: ¥ 2,500
- Guidebook from Planetyze about Adventure World
- Reviews from TripAdvisor about Adventure World
- Tours of Adventure World
Zoorasia Yokohama Zoological Gardens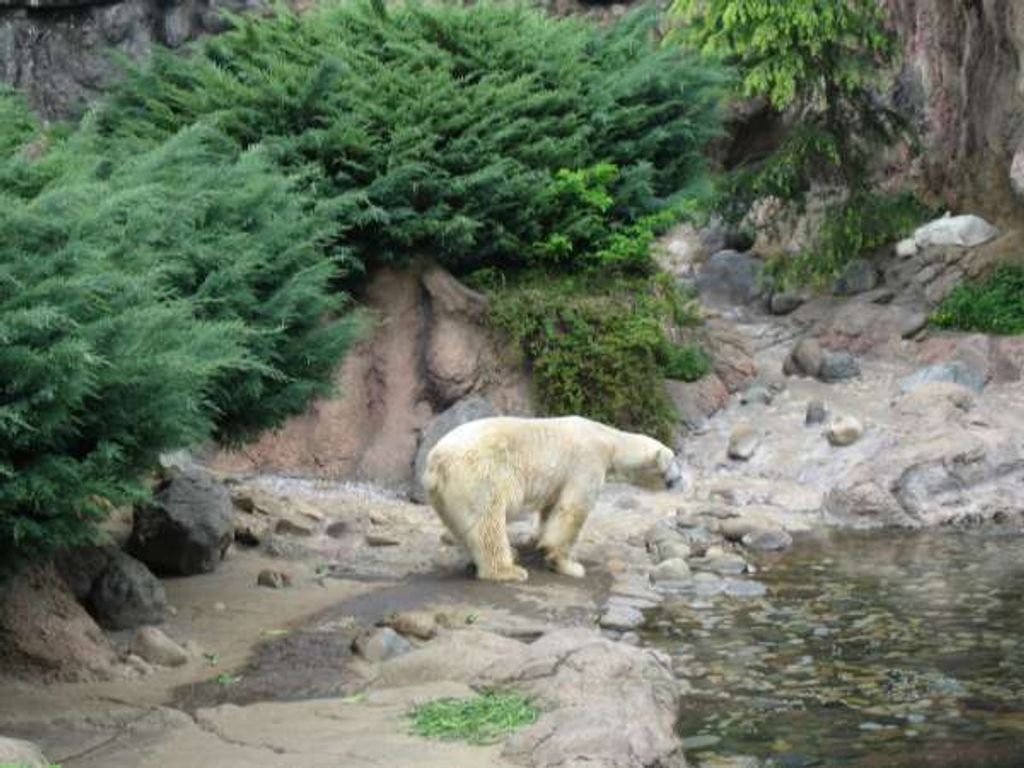 (image by flickr.com)
Having taken 15 years, with the opening in April 2015 of the African Savanna, Zoorasia becomes the largest zoo in Japan with all facilities open. The zoo is uniquely exhibited. Almost of the animals are not in cages but in spaces that re-create their natural environments. For animals that live in rivers, water flows; there are rocky areas for herbivorous animals from the highlands; and grassy areas for animals residing on the plains, and so on. It is designed so that visitors will be able to understand in what kinds of habitats wild animals live. Especially with the African Savanna zone, a lot of attention will be paid to the near-natural environment with Japan's first exhibition of a mix of herbivores and carnivores and herds of giraffes and zebras.
It is well known that the zoo has many endangered animals. You can come in contact with unusual creatures such as three of the world's largest rare animals: the okapi, here in Japan for the very first time, the Indian lion and the proboscis monkey of Sumatra. The reason behind there being so many endangered animals at Zoorasia is the objective of preserving these species.
Admission: Adult: ¥ 800 / Child: ¥ 200
- Guidebook from Planetyze about Zoorasia Yokohama Zoological Gardens
- Reviews from TripAdvisor about Zoorasia Yokohama Zoological Gardens
- Tours of Zoorasia Yokohama Zoological Gardens