As many of you may already know, Cherry Blossom is quite an event. When Sakuras bloom, the spring season starts and you will start seeing barbecues next to the river, in the parks, picnics, many people with cameras getting the best pictures the can, lovers, families enjoying a walk through some Sakura path somewhere...
So, if you are coming to Japan in Cherry Blossom season, here are some things that will help you.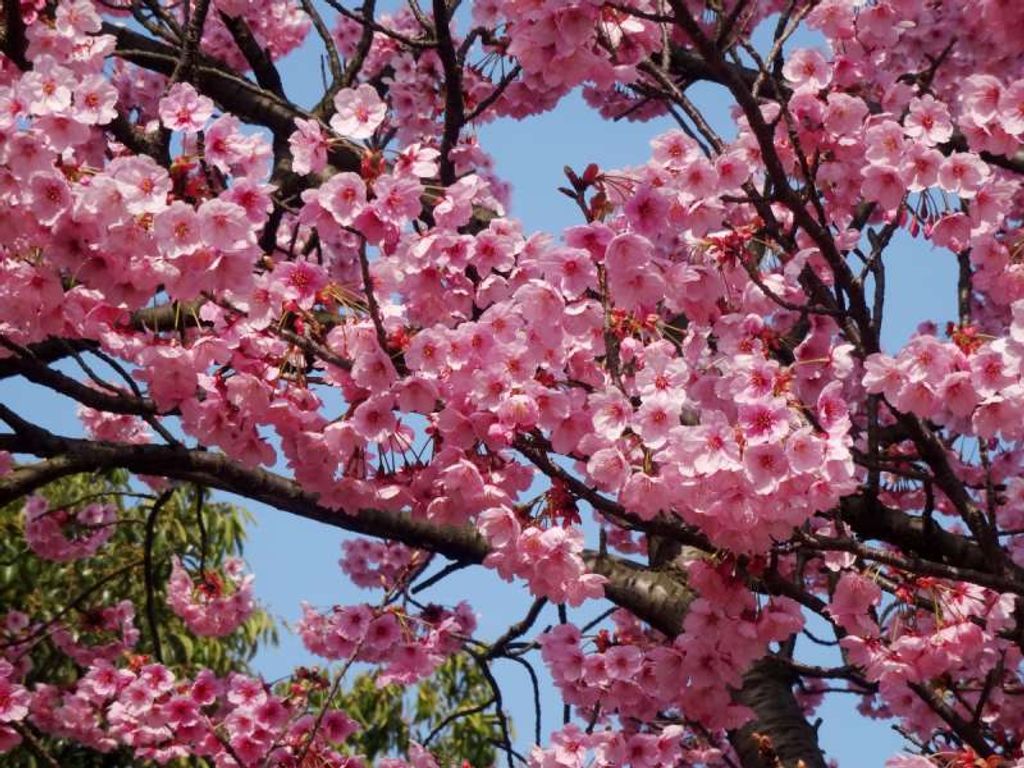 What to bring to eat and drink during the party?
According on the kind of meeting you do you have different options at the time to pick what to eat.
The most popular ones are the Onigiris (rice balls) that you can find in every convenience store or supermarket. Also the bentos are a good option. Bentos are cooked meals in boxes with a variety of food where to pick from, like tonkatsu, fish-chicken-pork with a side dish, spaghetti, and many more. You can find them also in convenience stores or markets. They are cold but you can ask to warm it up. But if you are in a mood to do something more, barbecues are very popular. Small grill with some carbon rocks, meat and veggies. Delicious!
We have the food, but what could we drink to keep the tradition.
Well, sake will be my first option to recommend if you are looking for some alcoholic beverage, the famous japanese rice liqueur, but if you are not sure, beer is also a popular drink in Japanese meeting. For those people who don´t like alcohol or are the designated drivers, you can drink some green tea, olong tea, juices, water.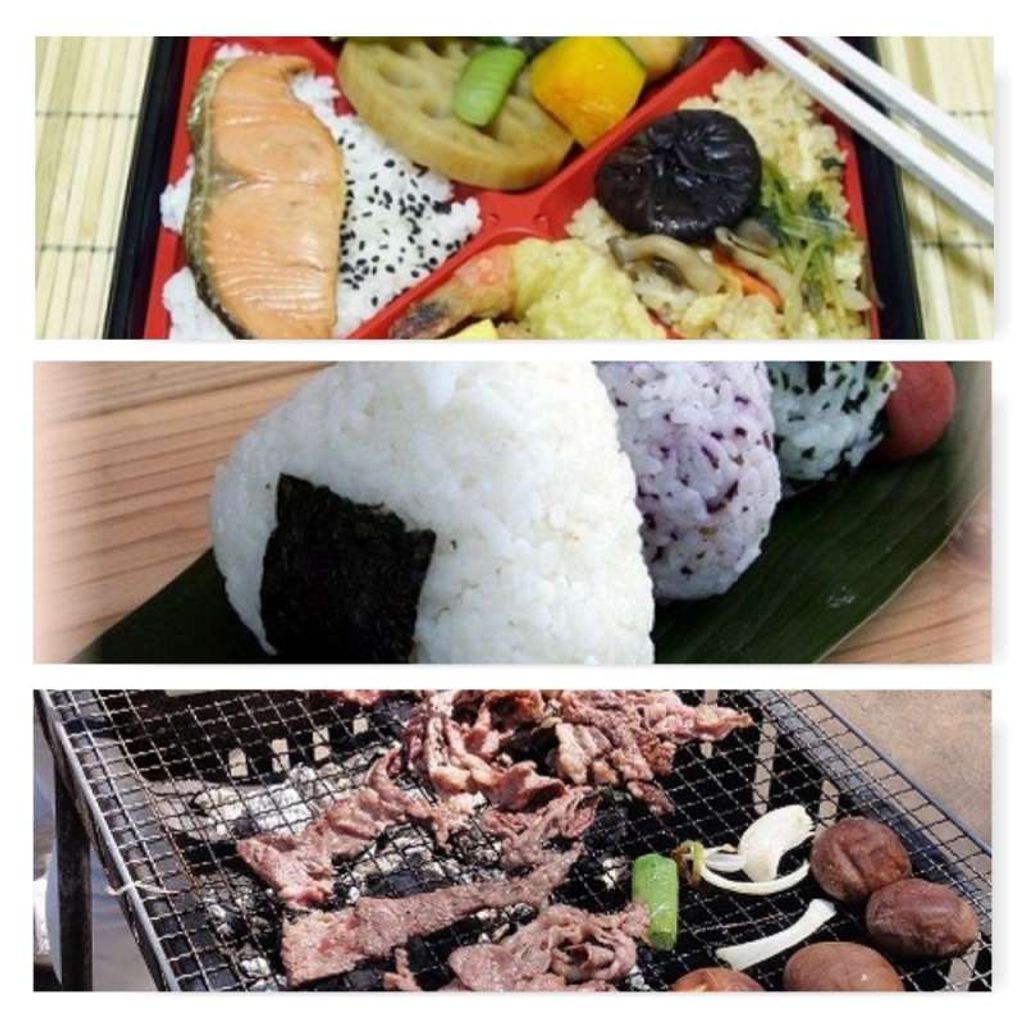 Getting ready
Because Hanami parties are outside, you may keep in mind some of these stuffs to bring with you.
First of all, you need something to lay, the leisure sheet. In case you forgot it, you can always use a plastic bag or a coat you brought with you or just lay on the ground. Be dressed with comfortable clothes that you can use to lay with. Another important thing (mostly in Japan) is a plastic bag for trash. Bring some tissues and repellent for mosquitos. Paper plates, napkins and cups for drinks.
Just in case it will also be a good idea to bring some coat or umbrella for the rain and of course something warm to put on when the Sun starts to go down. Maybe some games to play with your friends or to make some new friends.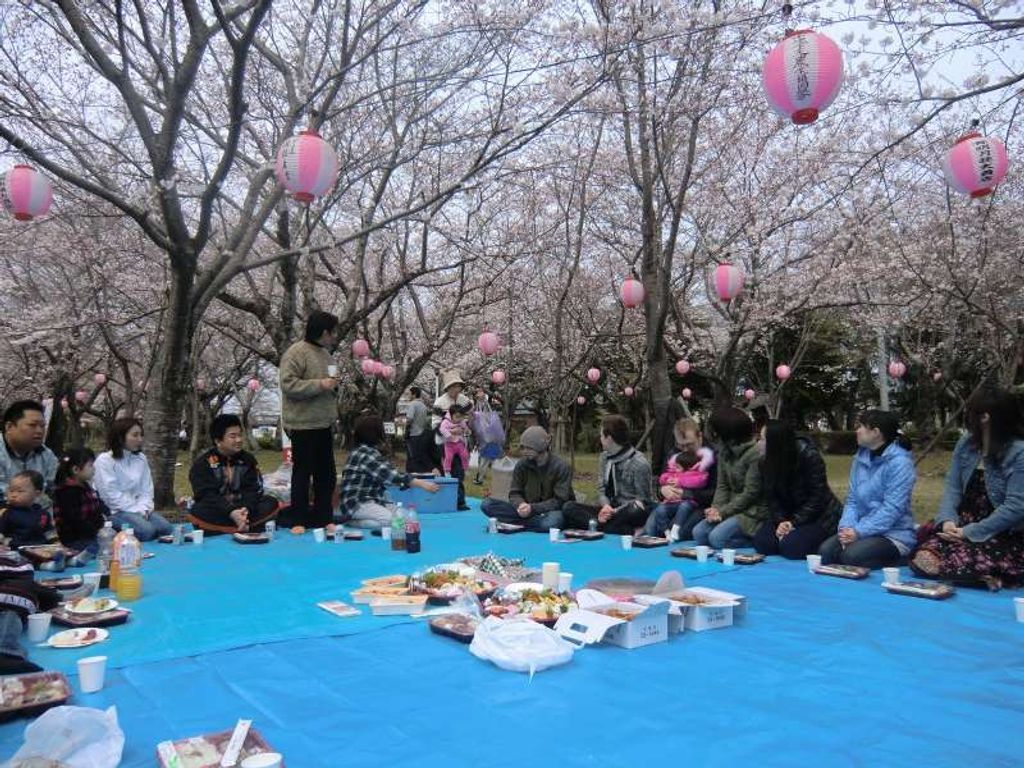 Manners for Hanami
Even when the Cherry Blossom is a party, there are some social rules you have to follow so everyone can have a good time.
Japanese people are very clean when it comes to public spaces. That is why I recommended you the bag for trash. Be sure you don´t leave anything behind when you finish your party. Pick all you trash and bring it with you. There are not trash buckets in the streets so bring them home and separate the trash as it should be.
Don´t get too drunk. Getting very drunk could be very unpleasant for the people around. Keep in mind that this is also a family and public event.
Please, don´t cut cherry branches. We all know that they are very beautiful, but we need to respect nature. Japanese people have a beautiful conscience of nature and they take care of it very much. Cherry Blossoms are beautiful because you can see them, it is the event where all Japanse can sit and enjoy the view, that simplicity. Cutting branches for our own benefit it is not well seen.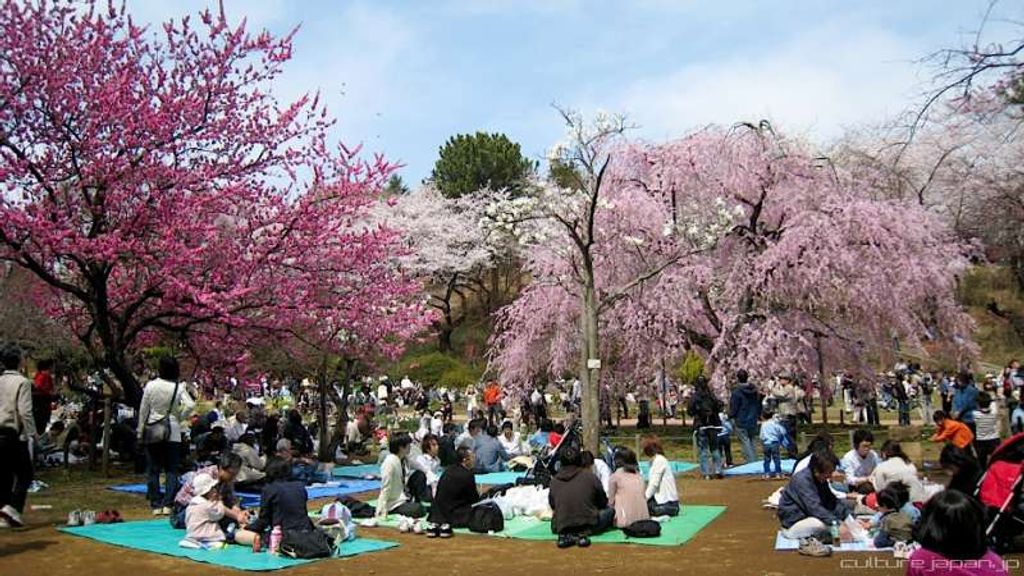 Enjoy your Hanami party!