If you are going to be traveling widely in Japan, the Japan Rail Pass or JR Pass is something you should look into. It's a type of all compassing train ticket that you can use in Japan for a certain duration of time. It's cheaper than buying your tickets or using a pre-paid train card every time you use the train. However, it's only effective if you plan to travel to more than one city using the Shinkansen or bullet train.
What is a Japan Rail Pass (JR Pass)?
Foreign tourists to Japan can purchase a convenient train pass called the "Japan Rail Pass". Using this JR pass, you can travel unlimitedly on all the trains of the JR Group Railways company. This includes the "Shinkansen" or bullet trains (except any reserved or non-reserved seats on the "NOZOMI" and "MIZUHO" trains), limited express trains, express trains, and rapid or local trains. You can also use this pass on many of the JR buses and on some ferries too, making it very convenient as well as practical.
For the JR Pass official site click here.
How much does the Japan Rail Pass cost?
As mentioned earlier, the JR Pass is sold at a fixed price according to the duration for which you need the pass for. It costs 29,110 yen for 7 days, 46,390 yen for 14 days, and 59,350 yen for 21 days (14,550 yen, 23,190 yen, 29,670 yen respectively for children) for Ordinary Car use. It's more expensive if you want to use the "Green Car" seats which is like the higher class seats on bullet trains and express trains. If you plan to travel a lot over long distances during your stay in Japan, this train pass will make your travelling expenses much cheaper. It also saves you the trouble of having to go and buy a ticket every time you board a train or having to recharge your pre-paid train card when it runs out of money. However, if you only plan to travel over short distances or plan to stay in one city most of the time and you're not planning to take the Shinkansen (bullet train) during your trip, this probably is not the option for you. There are other discounted train passes for certain areas of Japan as well, so you might want to look into those. For other train passes see here.
Restrictions to buying the Japan Rail Pass
This pass was created to promote tourism in Japan by facilitating the transportation of foreign tourists. The right to buy and use this train pass is exclusive to short term visitors only. This means that Japanese locals or foreigners living in Japan cannot buy the pass or use it. So people living in Japan will have to pay the full price for tickets. This is also something to think about if you plan on traveling with friends or family who are residents in Japan. (At the moment, the JR Pass will be sold until March 20, 2020. More information for sales after this date will be shown on the official website at a later date.)
How to buy and exchange the Japan Rail Pass
First off, you cannot buy the Japan Rail Pass In Japan. This is because, as mentioned before, this train pass is meant for foreign visitors to Japan. So, you need to buy the pass before you come to Japan. You can buy it at travel agencies as well as on travel websites. But make sure you buy it from an authorized dealer. See the following website for official Japan Rail Pass agents. http://www.japanrailpass.net/en/purchase.html
After you purchase the Japan Rail Pass you will receive an Exchange Order. You need to bring this Exchange Order along with your passport to the exchange desk at one of the major JR Stations after arriving in Japan to receive your Japan Rail Pass. There is also an exchange counter at Narita Airport, Haneda Airport, Kansai Airport, and New-Chitose Airport. It will take maybe around 15 minutes for you to complete the paperwork to receive the pass, longer if you are a large group. There is also a 3 month limit from when you buy your Exchange Order to when you exchange it into the JR Pass, so don't buy it too early.
Click here for a list of exchange desks.
Using the Japanese Rail Pass
After you've received your Japan Rail Pass, you can start using it from any moment. The validity period starts from the day you first use your pass, not the day you exchange it. So make sure to plan in advance as to when you want to start using it. For example, if you buy a 7 day pass and your whole trip is 7 days, then you can start using it from your first day in Japan. However, if your stay is 10 days, and you only plan to go from the airport to your hotel on the first day, then it's probably not the best idea to start using your pass on this first day. Also, please be aware that you cannot use the automated ticket gates at the station. You need to go to the booth where the station staff is and show them your pass to go through.
If you are going to use the Japan Rail Pass for the Shinkansen, you need to make a booking for the reserved seats or select a train to get on for non-reserved seats. As previously mentioned, you cannot use the "Nozomi" or "Mizuho" Shinkansen with the JR Pass. For more information on how to select and book Shinkansen seats, see here.
For the non-reserved seats, you need to line up at the entrance of the non-reserved seat cars and the seats are first come first serve. If there are no seats to be had, you can either stand or opt to take the next train. You cannot sit in the reserved seat cars even if there are open seats there. The train conductor will come to check your ticket after the train departs so be careful.
If you arrive at the station maybe 20 minutes before the train you want to take departs, it should be enough time to line up for a seat, unless it is the peak season. Peak season for transportation in Japan is when there is a long holiday. Three of the biggest holidays are the New Years Holidays (from around Dec. 29 to January 3), Golden week (from around April 29 to May 5), and Obon holidays (from around Aug. 11 to 15). These are periods when hundreds of people will be using the Shinkansen to move around the country, so you should try to avoid these periods for your trip. If you do end up coming, make sure to book a reserved seat.
If you want more information about which train to take from one station to another in Japan, click here.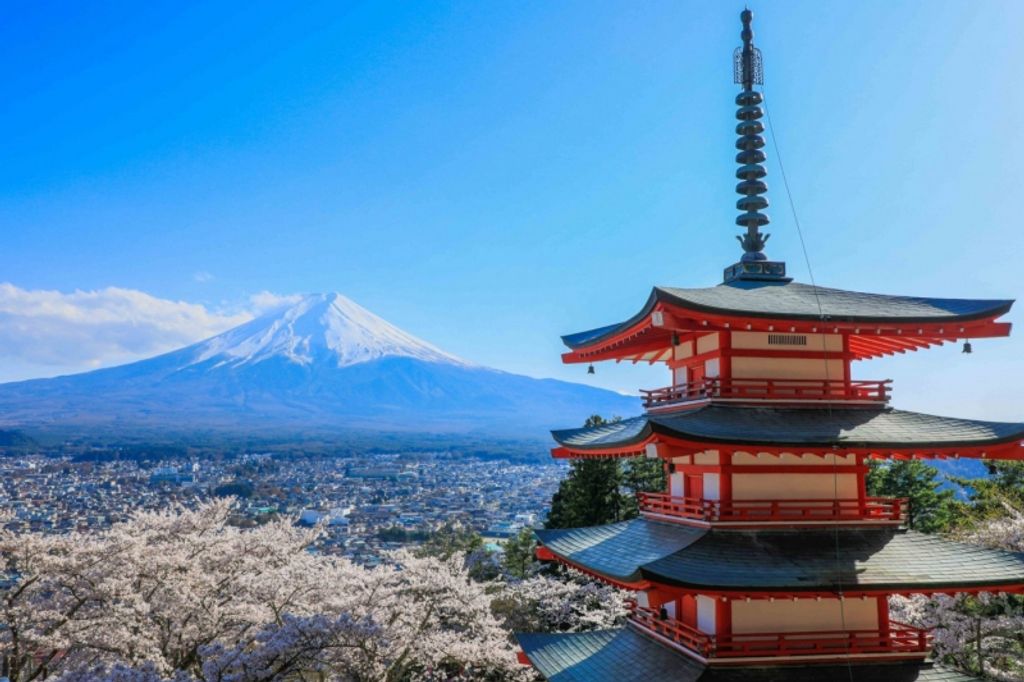 There are so many beautiful and amazing places in Japan. And the JR Pass will help you get there. While visiting the various areas of Japan, why not take a sightseeing tour with an English speaking guide? Learning about the history and the culture of Japan will also make sightseeing an educational and even more interesting experience.
TripleLights is here to help those of you who'd like a tour. We provide a service of matching customers with the best tour and guide for them. It's almost like a marketplace of guides.
Hundreds of guides create their own tours so all of the tours sold on this website are unique. Another advantage is that you can communicate directly with the guide to ask questions or convey requests ,for example the length of a tour, before actually booking a tour.
And in cases where you can't find the tour you want, you can request a tour. You just need to write what you'd like to see or eat and also how long of a tour you'd like. The guides who are available to provide a tour will suggest a customized tour itinerary just for you. So you'll be able to compare what several guides suggest and choose the one that meets your needs.
Most of the tours sold are walking tours. So you can use the public transportation system while sightseeing and get a feel for getting around the city using the trains and buses. It's an experience that will give you insight on the daily lives of the local Japanese.
You can also opt to hire a private car and driver for your tour or just to get around during your stay. This is an option that people with disabilities or the elderly find very helpful. You can also catch a taxi, but sometimes you just can't find one. And trying to find one in the heat of summer or the freezing winter temperatures can be difficult. So having a car just for you is pretty convenient.
Please take a look at the guides' profile videos as well to see what they look like and to see the reviews they received from other customers. Usually, you aren't able to choose your guide nor see what they look or sound like before the day of the tour, but TripleLights believes that having a guide you are satisfied with for your tour is an important aspect in having an amazing day. Have a wonderful tour and a memorable trip in Japan!