Drawing "omikuji", or written fortunes on folded strips of paper is a popular tradition in Japanese shrines and temples. Omikuji papers are commonly placed inside fish bowls, carton, or wooden boxes, and are drawn by visitors to know their fortune for the day, or the next couple of days.
Japan is a country that would make vending machines out of everything from fresh apples and bananas, to magazines and fresh eggs... Finding an omikuji vending machine in your nearest shrine is not something to be shocked anymore.
Here is how an ordinary omikuji box look like. You pay 300 Yen and draw your paper fortune.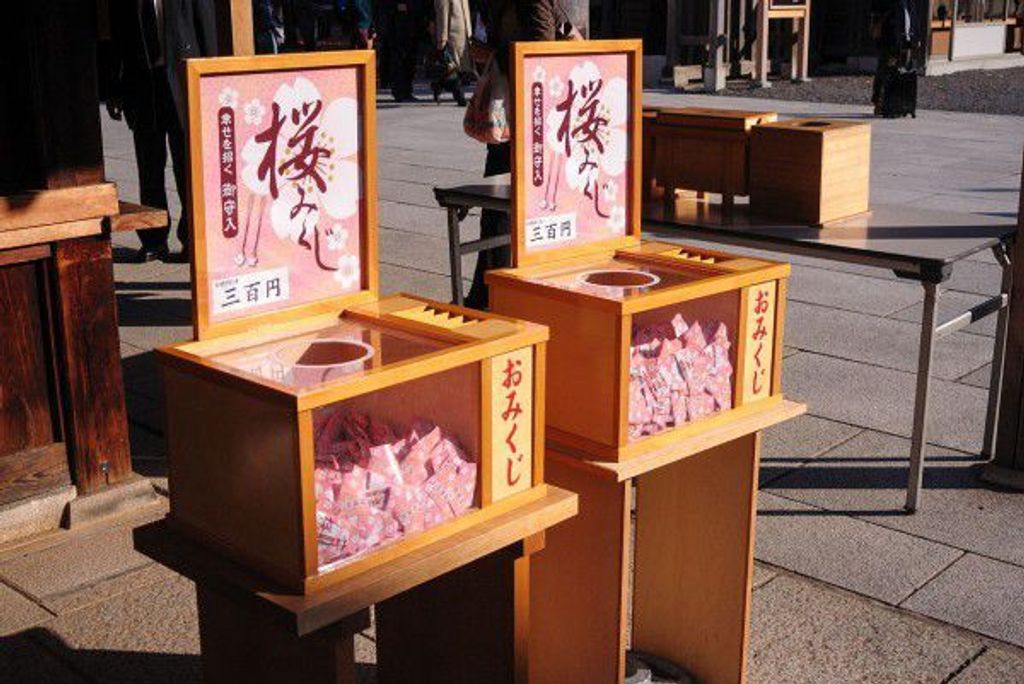 And here is an omikuji vending machine!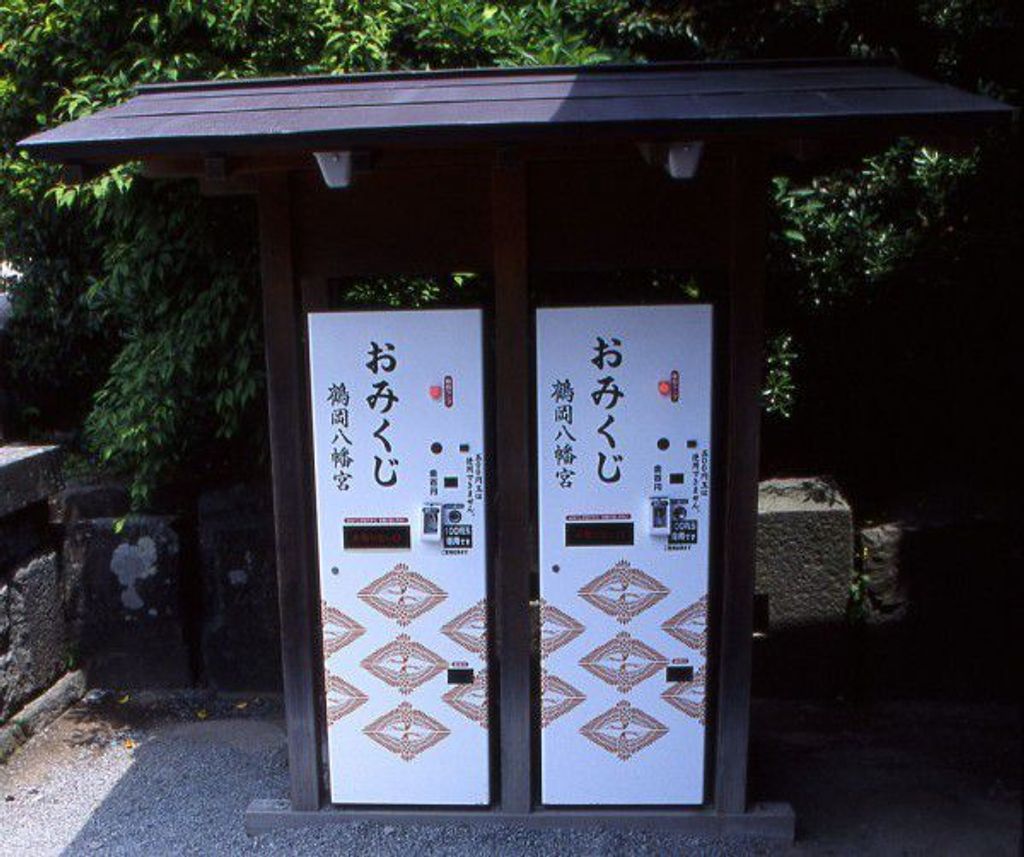 Check out this video of a Japanese omikuji vending machine in action located in Yokohama Chinatown, or read about other unusual vending machines here!