If you want to sample some of the freshest fish in Japan, then the following markets are for you. Whether you are travelling around Tokyo, or to Kyoto, or even Iwate Prefecture, you will be sure to find some incredibly tasty fish. So why not visit one of these four markets, for the perfect sushi breakfast:
Tsukiji Fish Market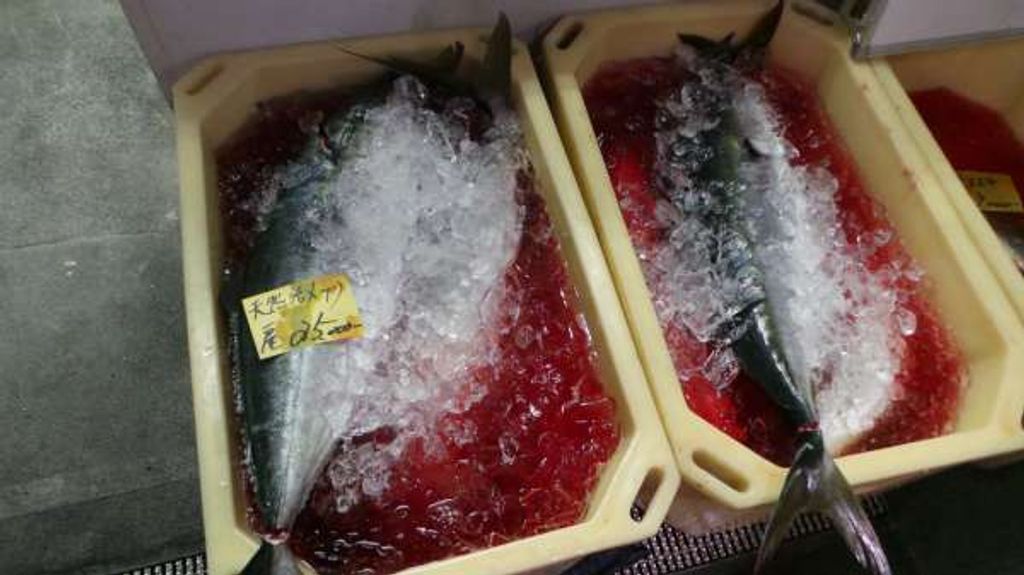 Tsukiji is one of the world's greatest fish markets in a nation whose fisheries industry is irreplaceable for the Japanese and in a world which has grown to love sushi and sashimi. But it's not just fish…there are also many restaurants which take care of fruits and vegetables. The peak of this activity and business is also called Tokyo's kitchen. You can get a close glimpse of things such as the wheeling and dealing between suppliers at the auctions at this commercial facility which has been so since the very beginning.
Among all the activity at Tsukiji, watching the carving of the tuna is recommended. The statistics show that the Japanese population consumes a considerable amount of tuna; it is estimated that the percentage is more than 80% of the world's tuna stock. Amongst other kinds of fish retailing at the market, tuna is the primary variety of fish that is traded at the market. The preparation of the entire fish for retail purposes is a popular happening amongst visitors to the market. The opportunity to observe the merchants skillfully carving the massive tuna with their specialist knives is an experience distinctive to Japan's Tsukiji Market. Moreover, the liveliness of the fish market is representative of the energy characteristic to food markets in Japan. Although the market is primarily a commercial hub, there are days when the market is not open. Furthermore, there are often times when the operating hours are restricted to just after noontime, so before deciding to visit, it is necessary that you confirm that the market is open on the day you plan to visit on the market's official homepage.
Since the inner market operates primarily as a commercial center for merchants and wholesalers, the average visitor cannot enter the auction proceedings. However, there is plenty to see and discover time at the Outer Market. At the Outer Market, you will find a wealth of restaurants and you can even purchase fresh produce and ingredients directly from the market. Naturally, a visit to Tsukiji Market would not be complete without sampling the fresh fish at one of the restaurants through the prepared sushi and sashimi. For those who do not take a liking to raw fish, the Tsukiji market is also famed for its other culinary offerings. Amongst them, the most widely known is Tsukiji's gyu-don (beef on a bed of rice), a dish that mostly all Japanese are familiar with.
Admission: Free
- Guidebook from Planetyze about Tsukiji Fish Market
- Reviews from TripAdvisor about Tsukiji Fish Market
- Tours of Tsukiji Fish Market
Nishiki Market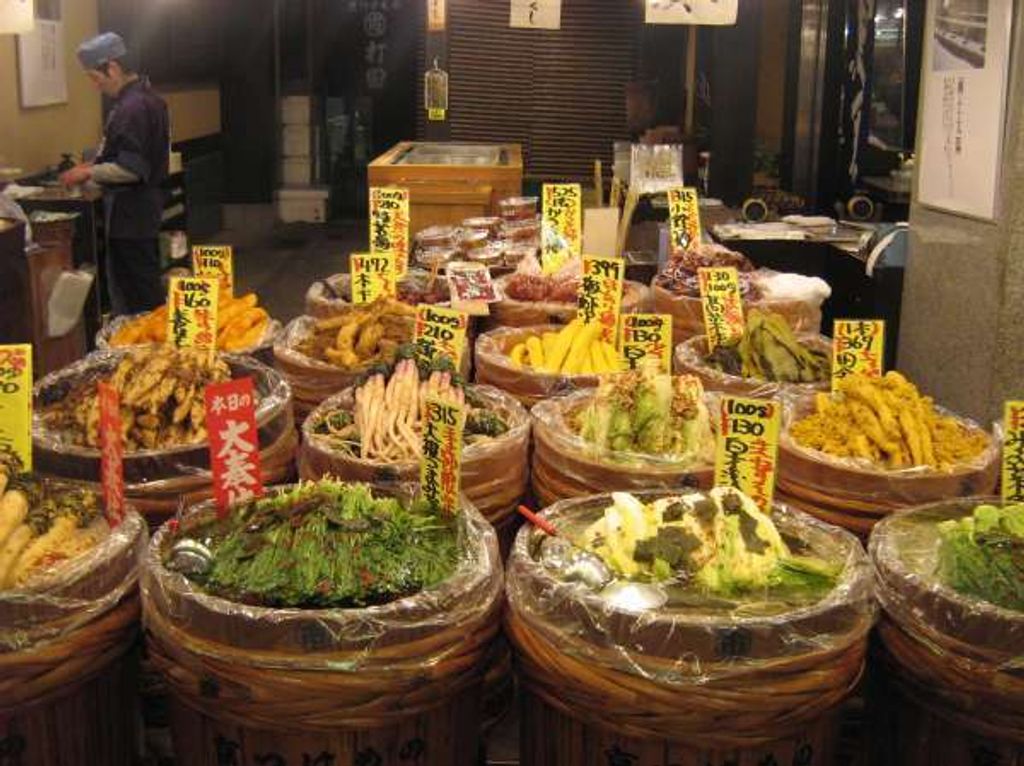 (image by upload.wikimedia.org)
Located right in the center of Kyoto, Nishiki Market is a shopping area which measures 390m and has 126 shops. It has a long history of 400 years. In long-ago Kyoto which had no refrigeration, the people used underground water to keep their foods cold. In 1615, when the area received its title to be a fish wholesaler from the Edo shogunate, it progressed as a fish market, and then with the creation of the Kyoto Central Wholesale Market in 1927, Nishiki Market evolved into its current form. At Nishiki Market, perishable items such as fish and Kyoto vegetables, famousKyoto pickles and o-banzai (Kyoto jargon for side dishes) are sold. Food distinctive to Kyoto can all be brought together here at Nishiki Market, Kyoto's kitchen. With the advent of supermarkets and department stores, Nishiki lost a bit of that energy for a while, but that guaranteed quality and the abundance of food has made it a place that is loved by tourists and locals alike.
With things like the registration of Japanese food as a UNESCO Intangible Cultural Heritage, the current topic of "wa-shoku" includes the famous sushi and tempura, but even within Japan, the brand of Kyoto cuisine stands out. It's a cuisine that makes good use of the tastiness of fresh ingredients such as tofu, fish and Kyoto vegetables. Kyoto cuisine regards appearance and atmosphere as important and it is something to be enjoyed with all five senses. At Nishiki Marketwhich has shops dealing in Kyoto cuisine, there is a collection of all that is tasty in Kyoto. It is a market that can be enjoyed just on sight alone, but since tasting samples are richly provided, please sample the real food of Kyoto. Searching for interesting examples of wa-shoku such as famous Kyoto pickles and mellow-tasting Japanese-style omelettes is also fun. 
Admission: Free
- Guidebook from Planetyze about Nishiki Market
- Reviews from TripAdvisor about Nishiki Market
- Tours of Nishiki Market
Miyako Fish Market
(image by 公益財団法人岩手県観光協会)
Just 10 minutes on foot from Miyako Station, it's the kitchen for the citizens of Miyako with nothing but freshly-landed fish and shellfish and fresh vegetables from the local farmers. The kaisen-don and sushi served at the in-market eateries are superb!
Admission: Free
- Guidebook from Planetyze about Miyako Fish Market
- Reviews from TripAdvisor about Miyako Fish Market
- Tours of Miyako Fish Market
Tsukiji Outer Market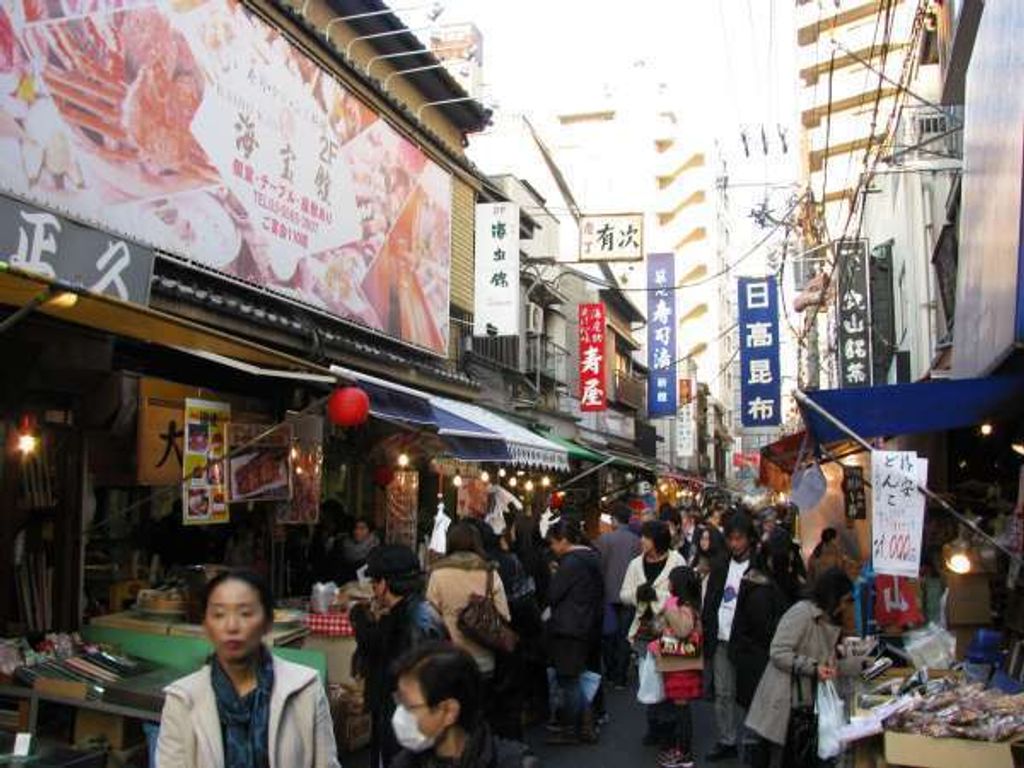 (image by upload.wikimedia.org)
Tsukiji Market is the world's largest when it comes to the amounts transacted in seafood. As a fish market, it has the greatest activity not just in Japan but anywhere on the planet. Unlike the Inner Market where the professionals come and go, the Outer Market is open to everyone. In this Outer Market, approximately 400 establishments, including restaurants, are crowded in here selling seafood of course, but also fruits, vegetables, groceries and other products. Along with the large scale of the market, there is no doubt that the richness in the variety of seafood is also remarkable. You will also be drawn by its retro atmosphere. In front of the market is Namiyoke Shrine which has protected Tsukiji from ancient times.
When it comes to the fresh fish used for Japanese dishes, there is sushi. Enjoy the performance of a giant tuna being cut up at sushi bars such as Tsukiji Sushi Ichiban and Tsukiji Sushi Sen. While chatting with salt-of-the-earth sushi chefs at the counter, you can sample some of that fresh sushi. And for those who are not into seafood, meals with items such as coffee, bread and ramen are also served. At Tomisui, you can even try the unique dish of deep-fried whale. Furthermore, along with food, there is also a wide variety of kitchen utensils, so just from walking and observing the area, you can get a good idea about Japanese food culture. The Japanese knives which are extremely popular with overseas tourists are certainly of such quality that the pros of Tsukiji Market also use them. If you buy a knife at Azuma Minamoto-no-Masahisa, the staff will be more than happy to carve your name into your purchase for you for free.
Admission: Free
- Guidebook from Planetyze about Tsukiji Outer Market
- Reviews from TripAdvisor about Tsukiji Outer Market
- Tours of Tsukiji Outer Market