We introduce you Planetyze , Japan Travel Guidebook App. Plan your trip to Japan from your Iphone or Ipad and make it an enjoyable experience since the beginning. You will find all prefectures and most popular destinations in the main screen with full information about the sights and tours.
Planetyze also offers maps to locate every destination, wish list to save your favourite ones, reviews, videos and a search option where you can find faster your favorites places!
1. Discover the best of Japan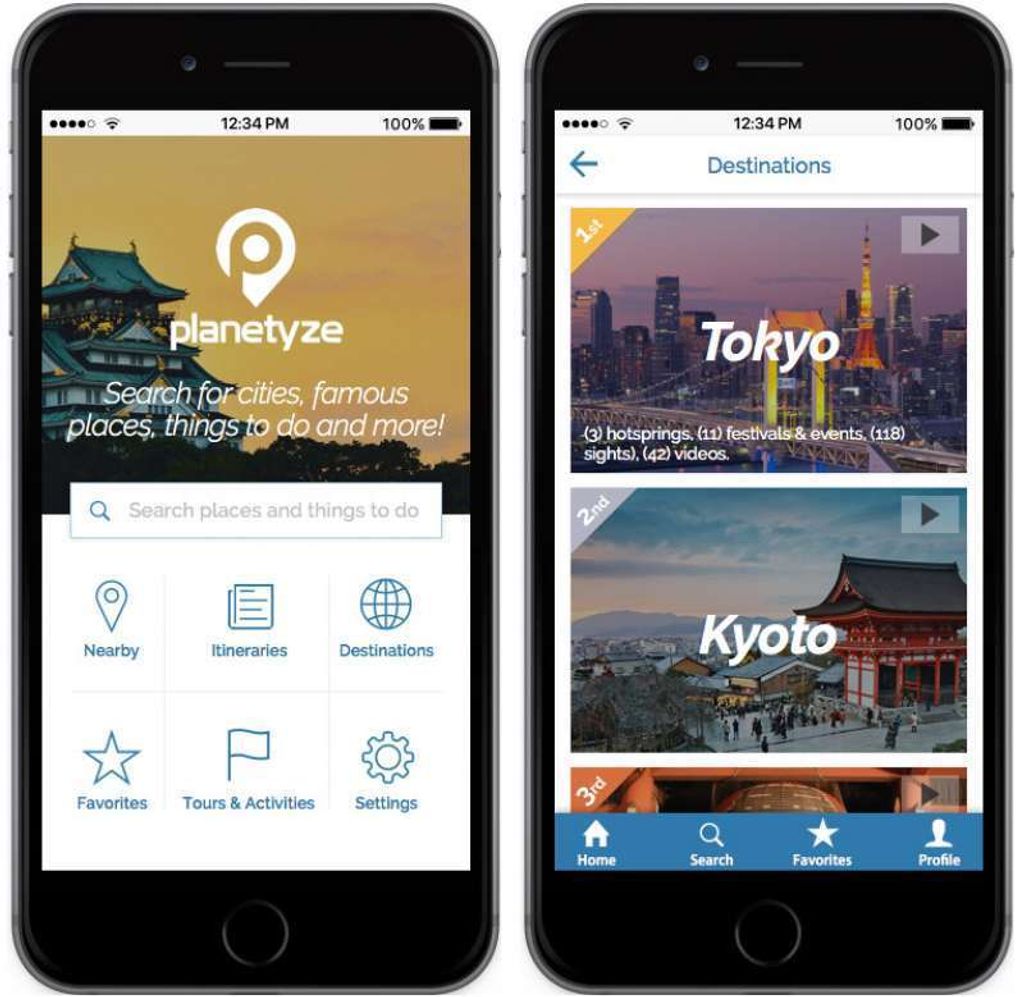 Planetyze covers all prefectures in Japan and the most important locations that tourists need to see during their stay in Japan. In the main screen of the app there is a ranking of the most popular places around Japan, each one with a representative picture and the activities you can do. If you want to know more about the places, by clicking in the picture, you will access to all the sights and tours with a more detailed description.
2. Search your favorite locations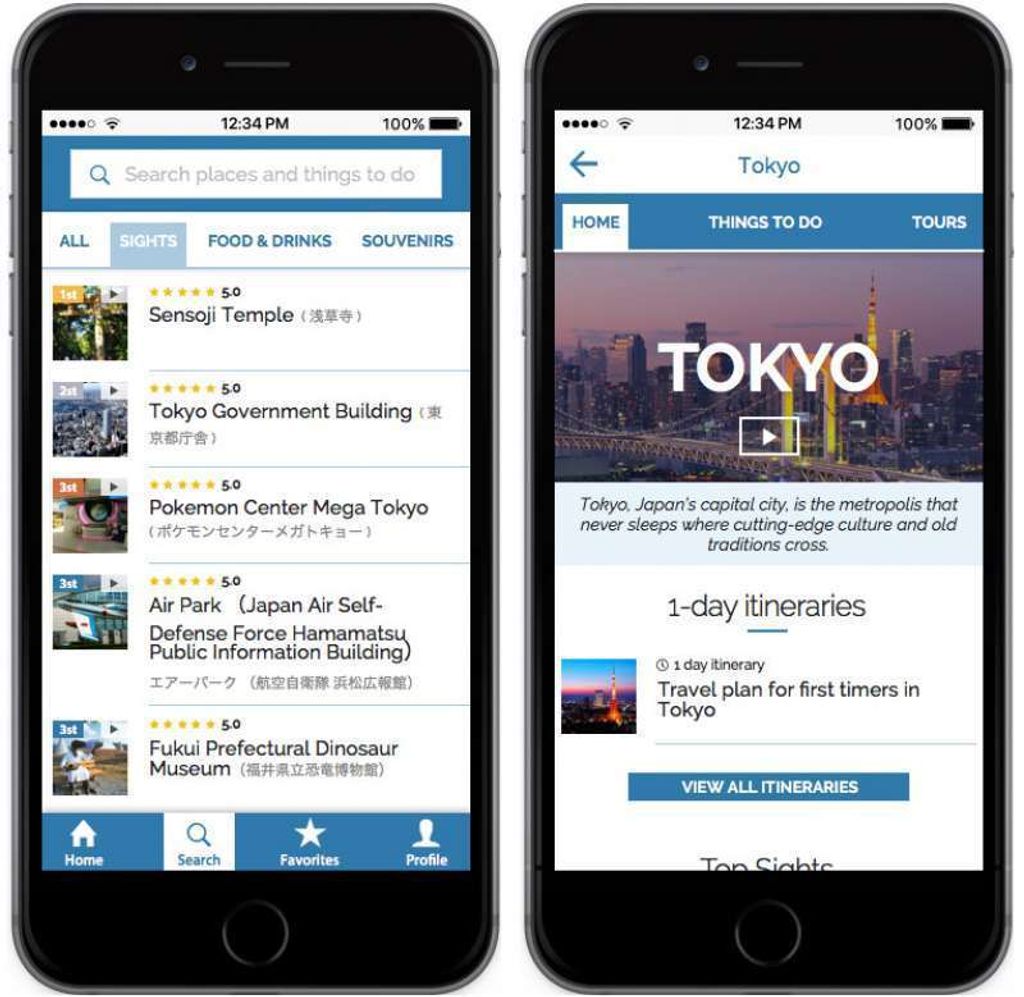 This is a very convenient option that Planetyze offers. Many times we already know where we want to go, or we just want to know
more about a specific destination, but looking for it one by one can be exhausting. To make the experience of searching easier and faster, Planetyze has a "search"option where you can simply write the name of the prefecture or place you are willing to visit and the
app will show you a list of options according to your preference.
3. Find the locations in the map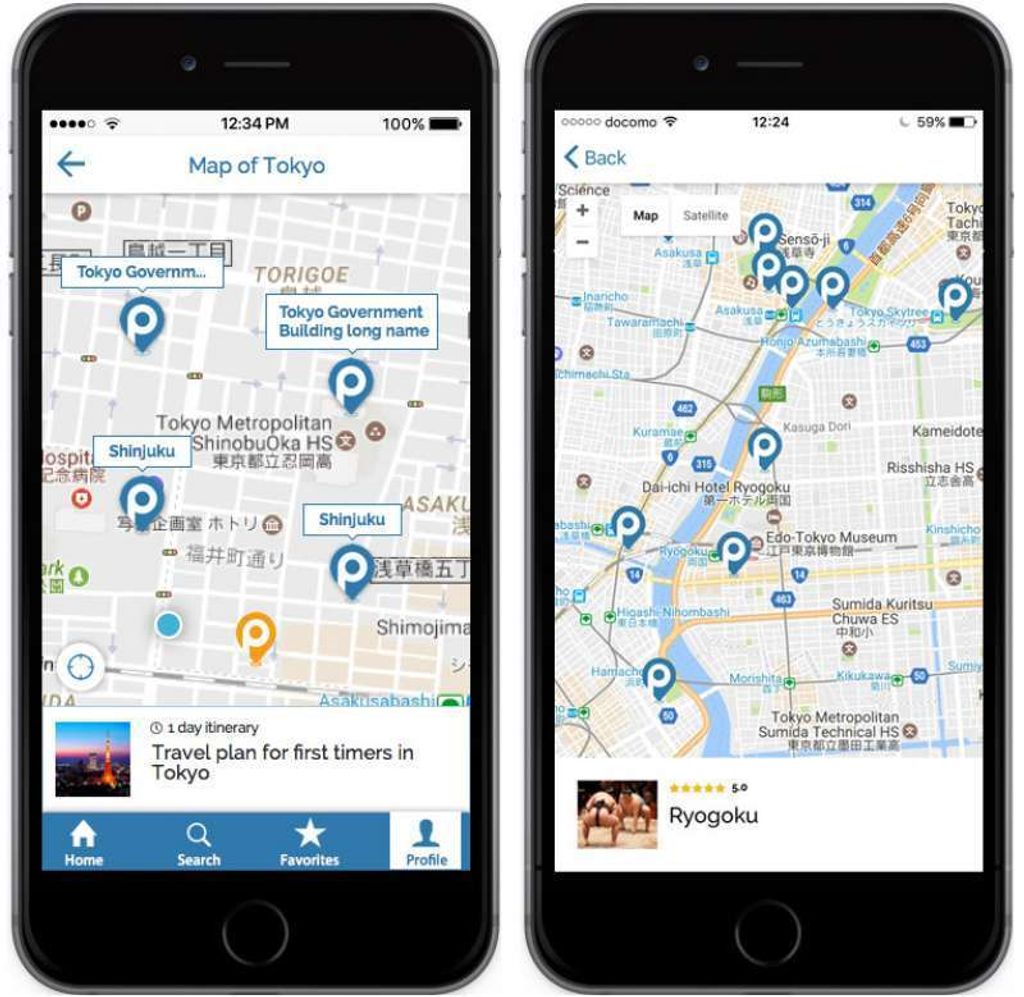 Every time we visit a new destination, we are always dealing with the problem of not knowing where the attractions are located and the distances between them, which makes us difficult to organize our days in a convenient way. By this "map"option, Planetyze allows you to know the exactly spot where the places you picked are located. In this way, you can organize your tour day choosing the places which are closer to each other without losing traveling time. This will help you to decide the best sightseeing according to your staying place and also to plan a full day tour according the proximity of the destinations.
4.

Spots - Full information , Pictures and Videos.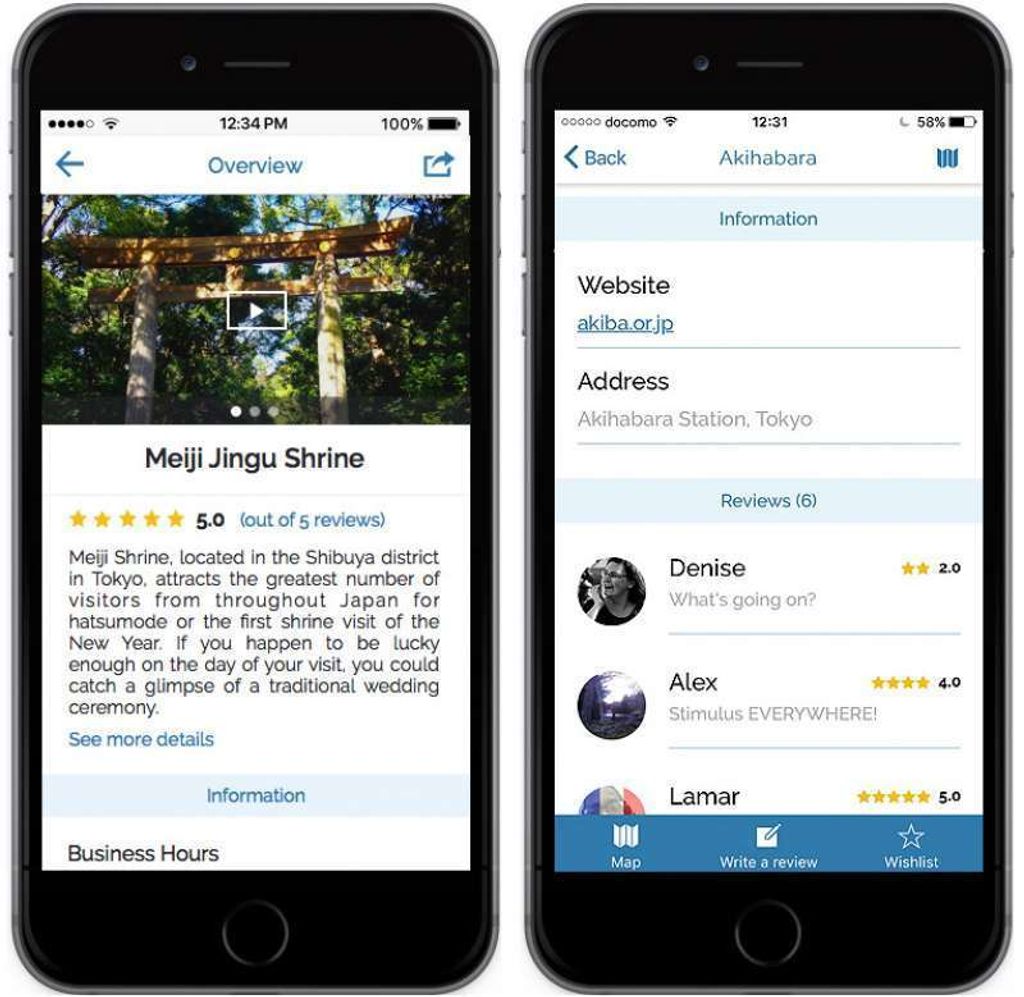 Because you need to have full information of the places you want to visit, in Planetyze you will not only find a complete description of each spot, but also the important data you need to make the best choice according to your preferences such: business hours, address, prices, contact information, web sites and all what you need to make it easier at the moment of your selection.
5. Original videos exploring Japan
When we look for destinations, we always find pictures and written texts telling us how it looks but it is never enough. To be able to make a better choice, we also need the experience, or at least to have a brief "living"moment to allow our senses to choose. That is why in the description of the locations, you can find the option to watch videos showing what it is offered in each destination, like sightseeings and activities. This option allows you to travel for a few seconds to the place you chose so you can have your first experience.
6. Write your experiences and read others users reviews.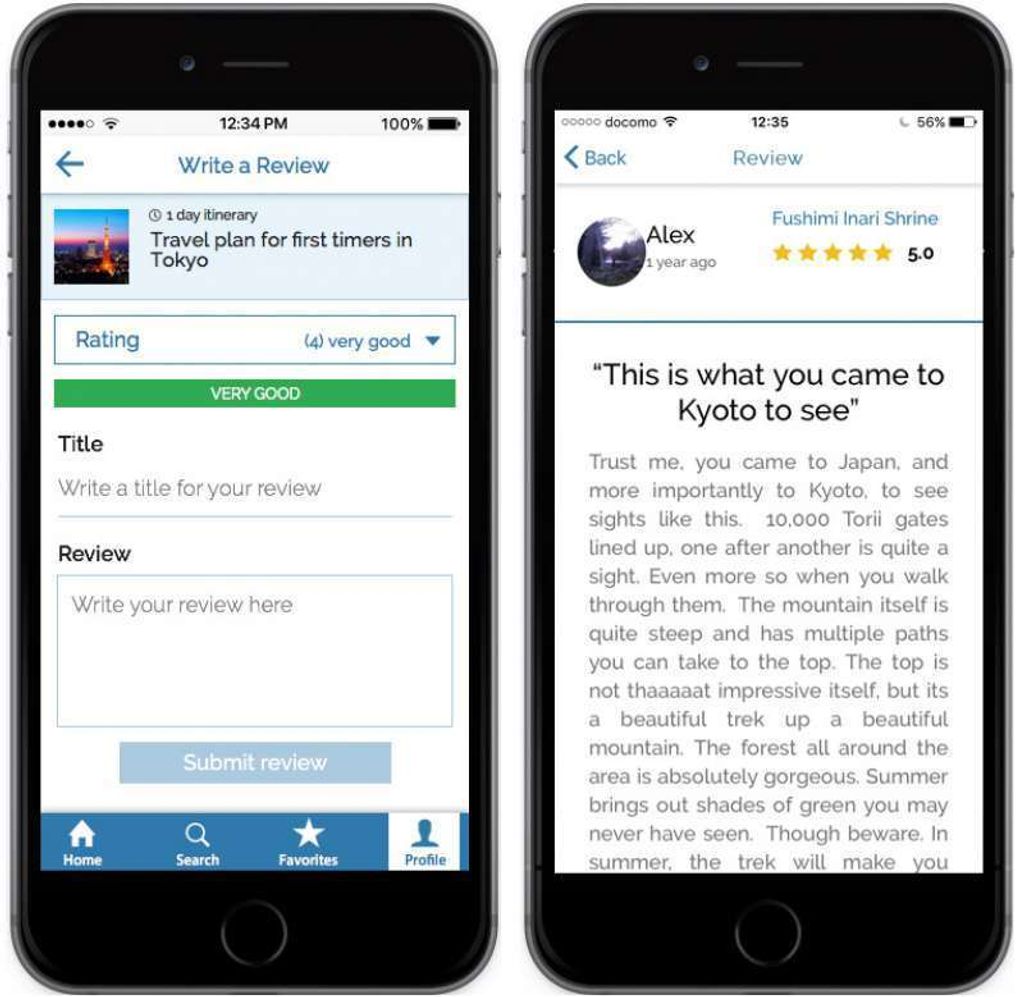 Before choosing a place,it is important to know the experience that other people had in the past. This allows us to know different points of view and from there decide what is the best for our vacation time. In Planetyze app you can read the comments of previous tourists who visited different destinations and you can also write your own experience to help other people in the future in their own selection process.
7. Make a wishlist and plan your trip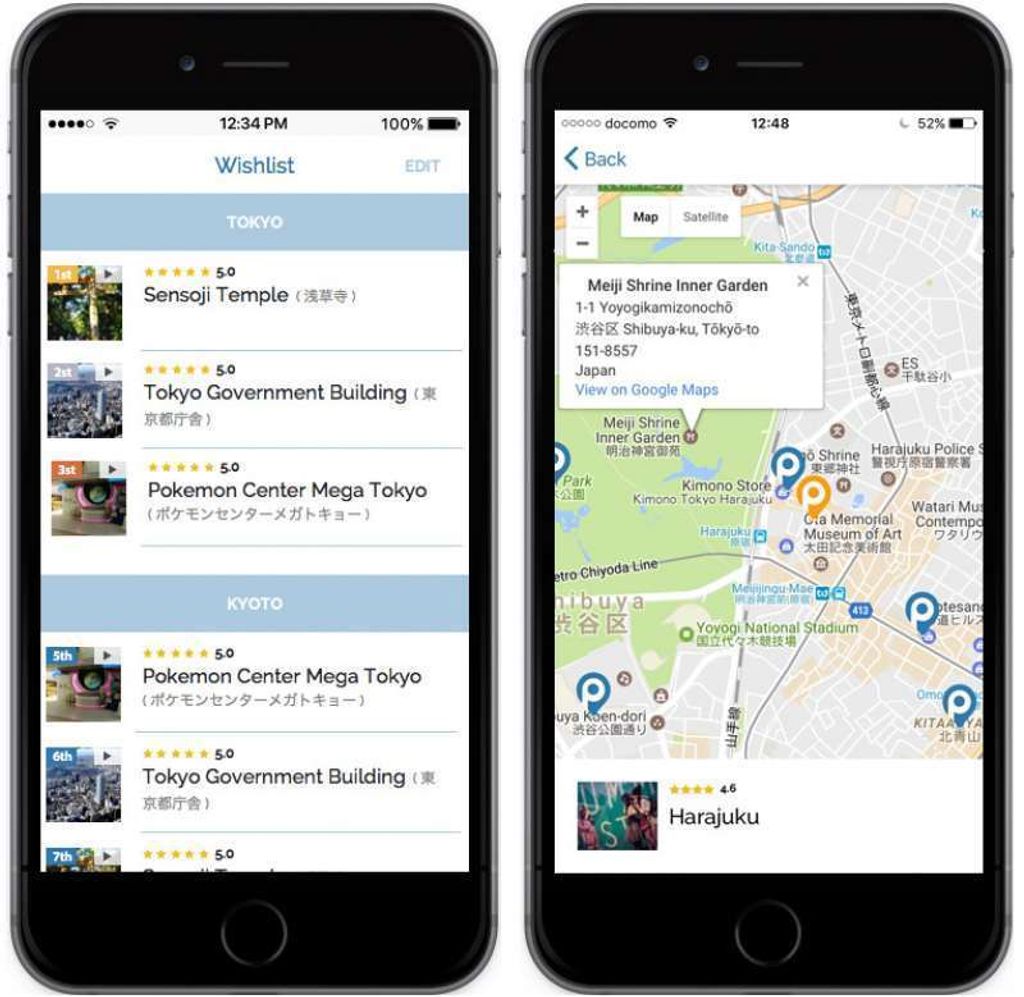 For those who cannot decide easily where they want to go,or just like a lot of places and need to organize them, there is a great solution not to lose all the information you already looked for. In each destination you will find the option to save the location and move it to a wishlist. This is not only a convenient way not to lose your research, but also to have together your favourite places.
8. 1-day Itineraries for Tokyo, Kyoto and all 47 prefectures of Japan
Perfect for the needs of every traveler. This app features 1-day itineraries made from professional tour guides including itineraries for Tokyo, Kyoto and all 47 prefectures of Japan.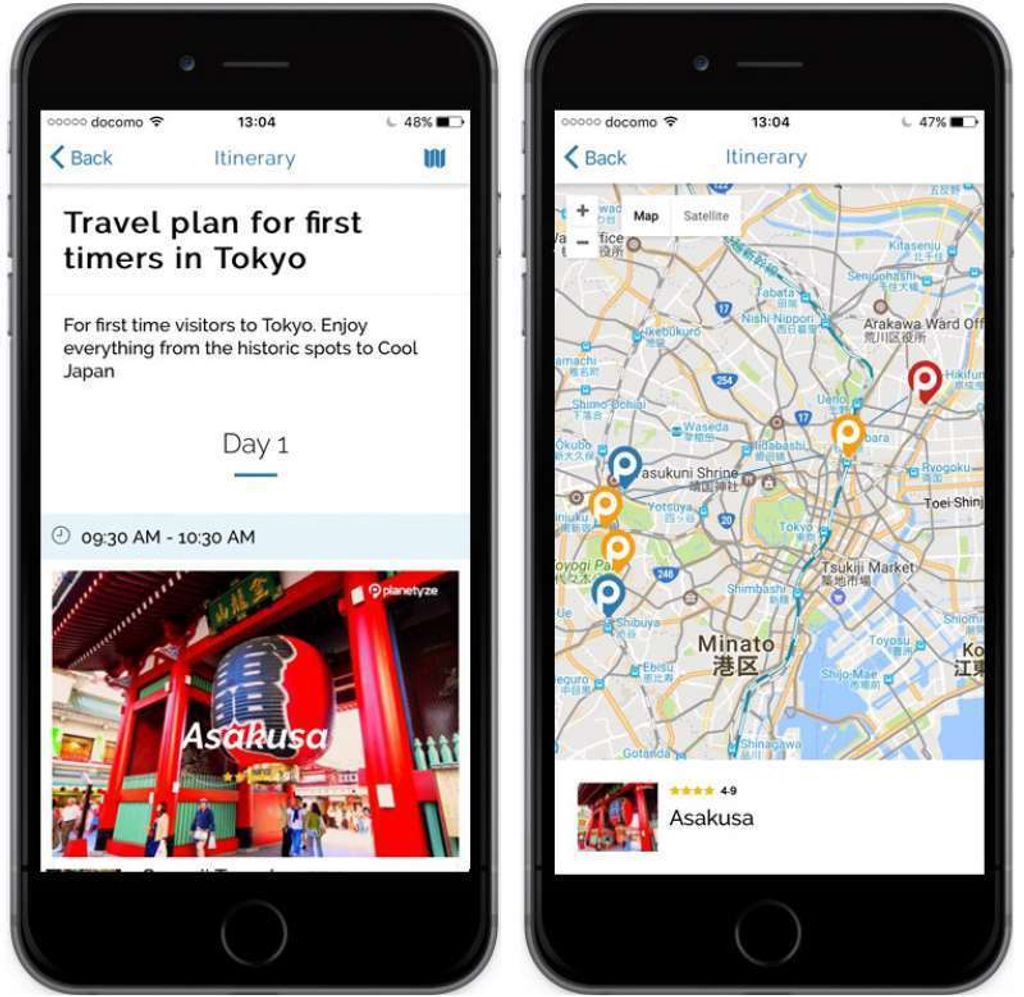 9. Where to download Planetyze app
Planetyze app is free and it is also easy to get. You can download it from iTunes or Apple Store in your Iphone or Ipad.

Conclusion
This app is a great tool at the moment of organizing vacation in Japan. It is simple, complete and has a nice design with beautiful pictures and full information in english which sometimes it is difficult to find in the websites. It is very convenient and practical.
You can also find all this information in Planetyze web site: www.planetyze.com