You are coming to Japan and you have only 10 days to spend in this marvelous city?
Grab your pen and notebook and take note! These are the top 12 places you can´t miss!
1.- Akihabara
If you are an electronics fan or you love cosplay, the word Akihabara may ring some bells for you. It is because Akihabara is the district where you will find everything you dream of! Buildings full of shops in each floor, in the main streets, in the small streets, notebooks, cellphones, costumes, books, dvds, tiny parts to fix everything you never imagine you will ever find, used, new, newest, things you never knew they existed. Neon signs everywhere, cosplayers walking around, black-tie workers, school kids, foreigners.
Akihabara has its own life, an interesting and entertaining life. Hold you wallet, because if you don´t, you will spend all your budget!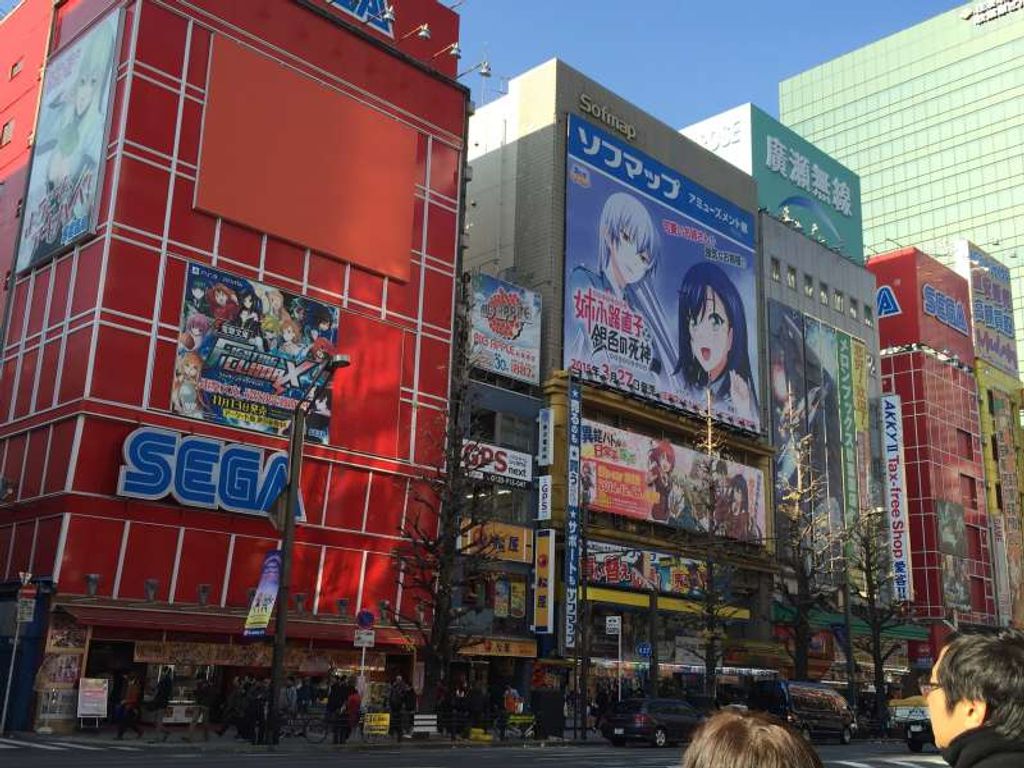 2.- Ueno
If you want a relaxed day, you may want to go to Ueno. Ueno is one of the most popular Stations in Tokyo. It is in Taiyo district. It is known for its Park where it was located th Kanei-ji temple until Boshin War. This park is enormous and it is a whole day attraction.Having many museums to visit like Tokyo National Museum, National Museum of Western Art and the National Museum of Nature and Science. Also The Pagoda of the Kanei-ji temple located inside Ueno Zoo, another attraction you probably want to visit also. Ueno Zoo was founded in 1882 and it is the biggest Zoo in Japan. It has 464 different species and it is deeply committed to the protection of the pandas. Ueno also has many Buddhist temples to visit. The most famous one is Bentendo temple that was dedicated to the goodness Benzaiten, goddess of everything that flows: water, time, words, speech, eloquence, music and knowledge. As you can see, you will find a lot of diversity.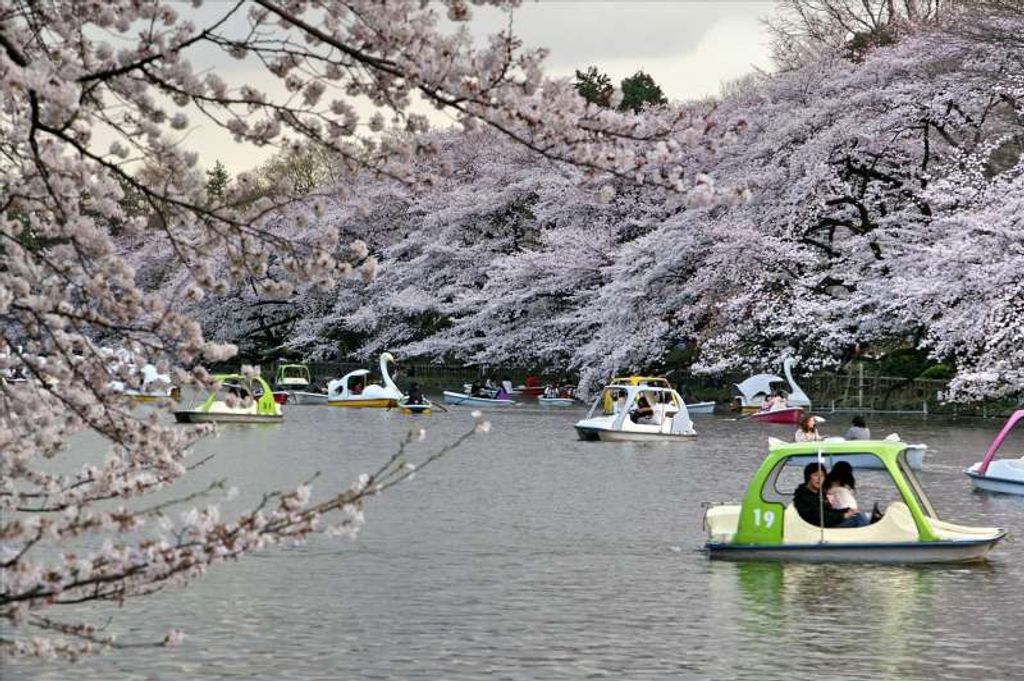 3.- Tokyo Tower
Tokyo Tower is an amazing symbol of Tokyo. It was founded in 1958, and since then it didn´t only work as one of the most beautiful observatories from where you have a beautiful and breath-taking view of the city, but also it is used by many companies for broadcasting purposes.
The tower has 2 observatories. The Main Observatory is located at 150 meters from there you can see the whole Kanto Region, and from the Special Observatory located at 250 meters, you will be able to see the Mt. Fuji and Mt. Tsukuba, Tokyo Bay, Imperial Palace and so on. There are also light ups at night which makes it a stunning show.
The admission fee to access the observatories are from 900yen to 1600yen for adults, and from 400yen to 1000yen for children.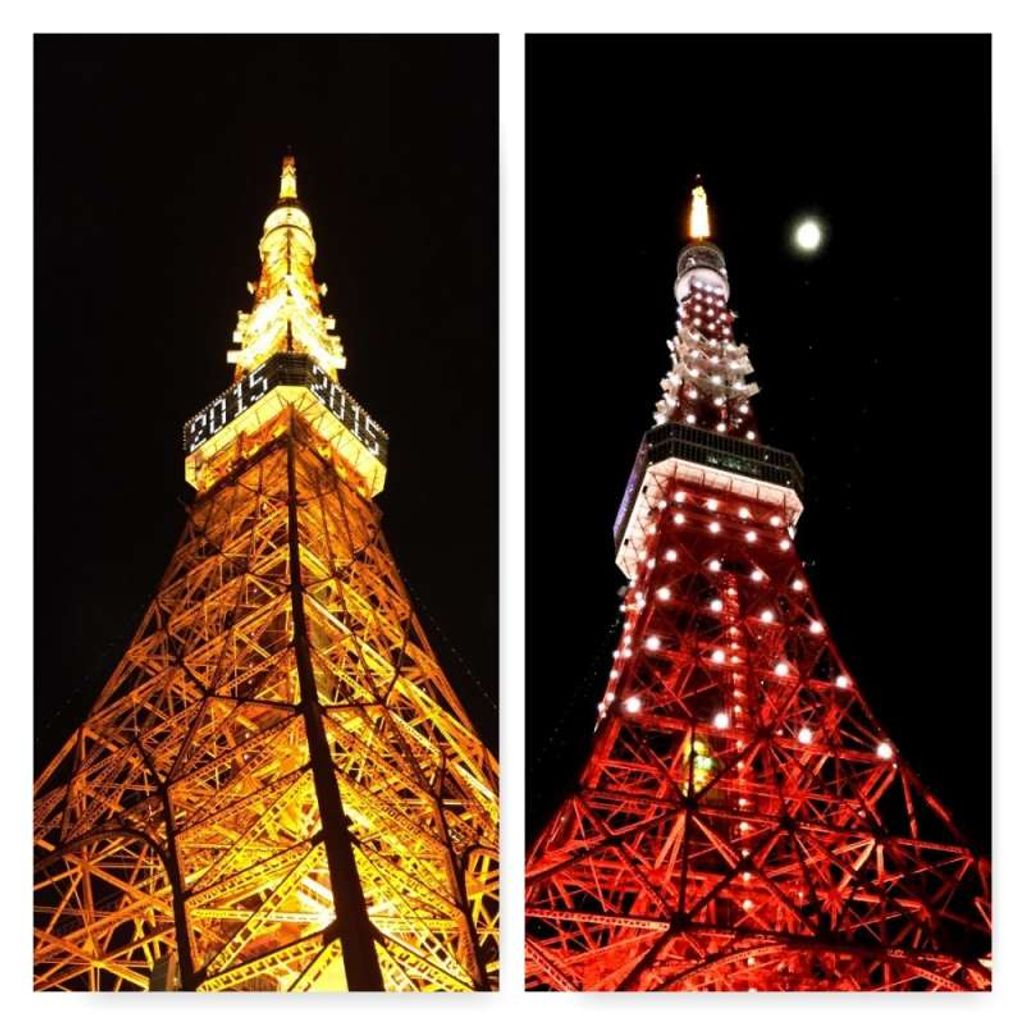 4.- Odaiba
Daiba is an artificial island located by the Tokyo Bay, and it is connected to the main island through the Rainbow Bridge. It was built in 1853 to protect Edo from the maritime attacks. By 1990, the island became a touristic attraction trying to transform the island in a futuristic town: the Tokyo Teleport Town that it didn´t work as it was expected.
Odaiba has many attractions that you can visit. Some of them are: the Rainbow Bridge, Odaiba Kaihin Koen (one of the 2 beaches in Tokyo), Oedo Onsen Monogatari (hotsping park), Palette Town (a group of shopping and commercial facilities), Aqua City Odaiba (shopping center located in front of Fuji TV), Museum of Maritime Sciences (a museum which has the shapep of a ship) and more.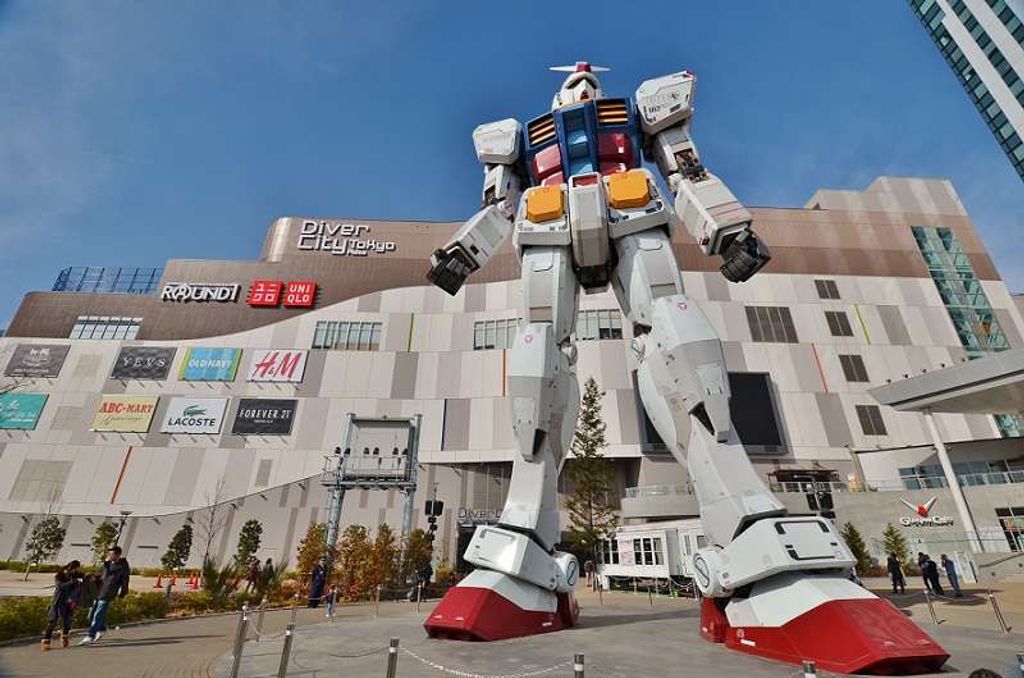 5.- Hamarikyu Garden
Hamarikyu Garden is a huge park located in central Tokyo, alongside the Tokyo Bay. It was originally built as a feudal lord's Tokyo residence and duck hunting grounds during the Edo Period (1603-1867).
Nowdays, you can enjoy the relaxing atmosphere surrended by the maple, ginkgo and other trees with their beautiful view, seawater ponds which change level with the tides, and a teahouse on an island where visitors can rest.
Hamarikyu Garden offers english audio guides with many different tours inside the park. Each one has a length of 60-90 minutes.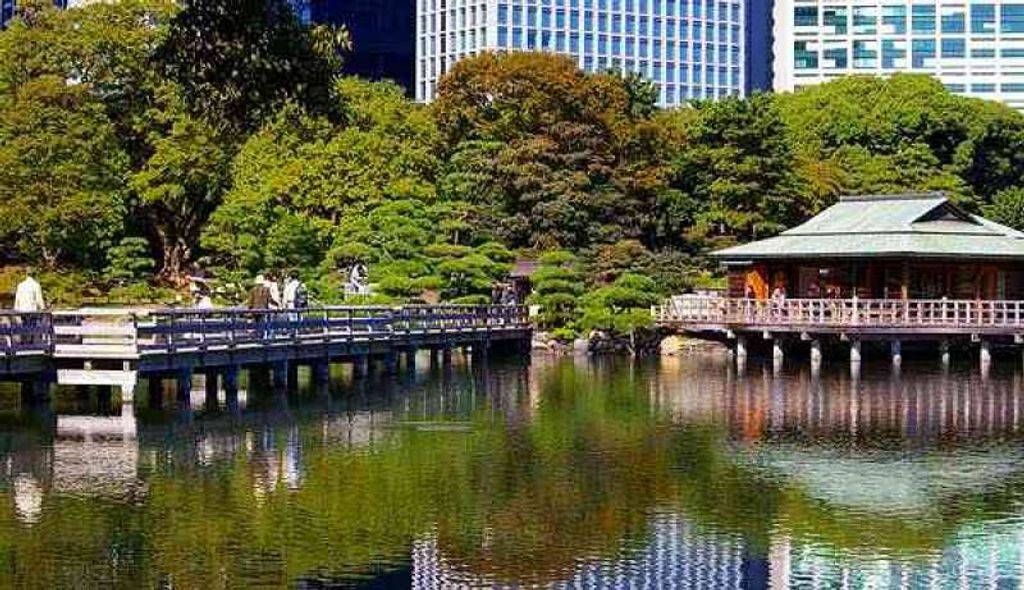 6.- Tokyo Disney Resort
Tokyo Disney Resort is a them park located in Chiba district. It has 3 sections: Tokyo Disneyland, Tokyo DisneySea and Ikspiari.
Tokyo Disneyland was the first Disney park built outside America. It has 7 sections: Bazaar World, Adventureland, Westernland, Fantasyland, Tomorrowland, Criteer´s Country and Mickey´s Toontown.
Tokyo Disneysea is an aquatic theme park. It has 7 ports: Mediterranean Harbor with Venetian Gondolas, American waterfront which represents the northwest of America, Lost River Delta a Southamerican with an Indiana Jones attration, Port Discovery with a futuristic theme, Mermaid Lagoon with Little Mermaid characters, Arabian Coast with Aladdin theme and the Mysterious Island with the Mt. Prometheus theme which its main attraction is the Julio Verner´s and mythology.
Ikspiari is a commercial center where you will find shopping malls, restaurants and coffee shops, fashion shops and entertainments like Imax.
As all Disney´s attraction, you will have an amazing time!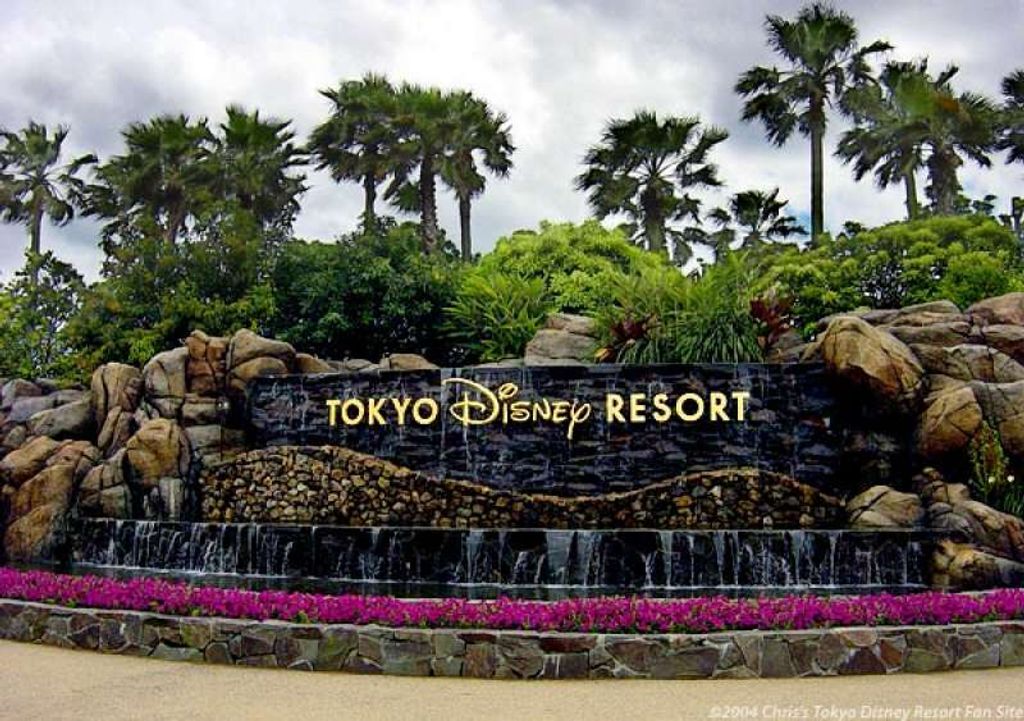 7.- Shibuya
Shibuya is also a very popular place in Tokyo. It was used as stage for many manga and anime chapters, videogames, movies, TV shows, also appears in some songs. The image you may have in your mind is the scramble crossing light and of course we can´t forget Hachiko statue of the famous dog.
But Shibuya also have many other attractions that you would like to visit as the Meiji Shrine dedicated to Emperor Meiji and Empress Shoken, the Shinjuku Gyoen the Imperial gardens and Yoyogi Park which was used for trainning base of the Imperial Japanese Army. Interesting place to know!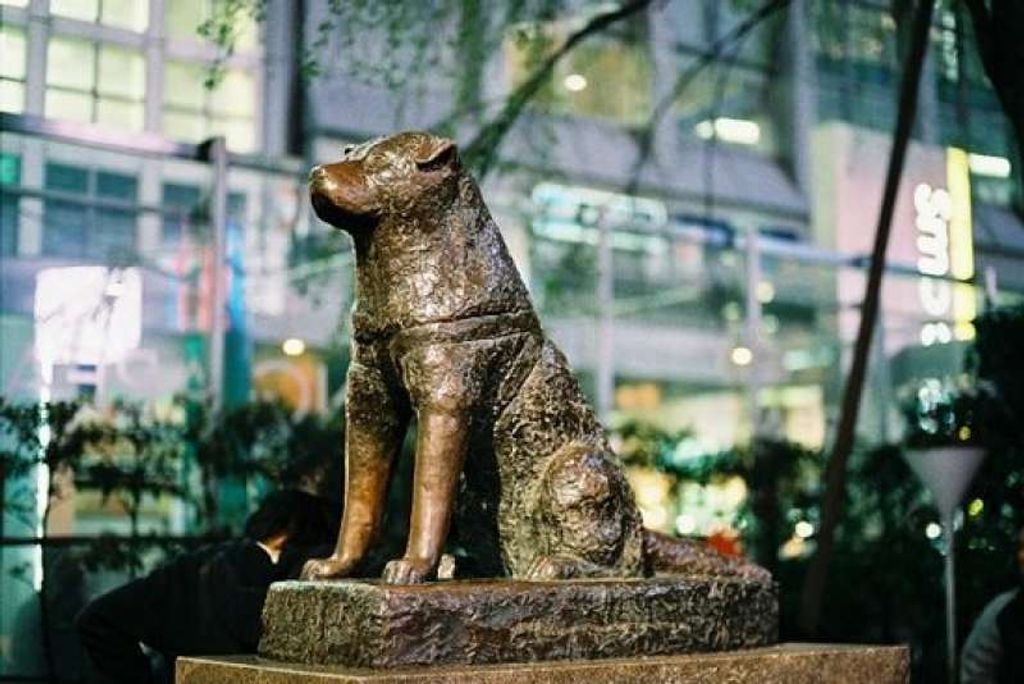 8.- Roppongi
Called the Artelligent City, Ropping Hills is an urban development located in Ropping District. The Mori Tower is the tallest structure in the place which includes in its 54 floors offices, residential apartments, the Ropping Academy and many other companies which chose this place to stay.
In the other buildings you will find cinema complex, important fashion brands, museums, and the American School in Japan, elementary, junior and high shool, where all the lessons are in english following the American Education System.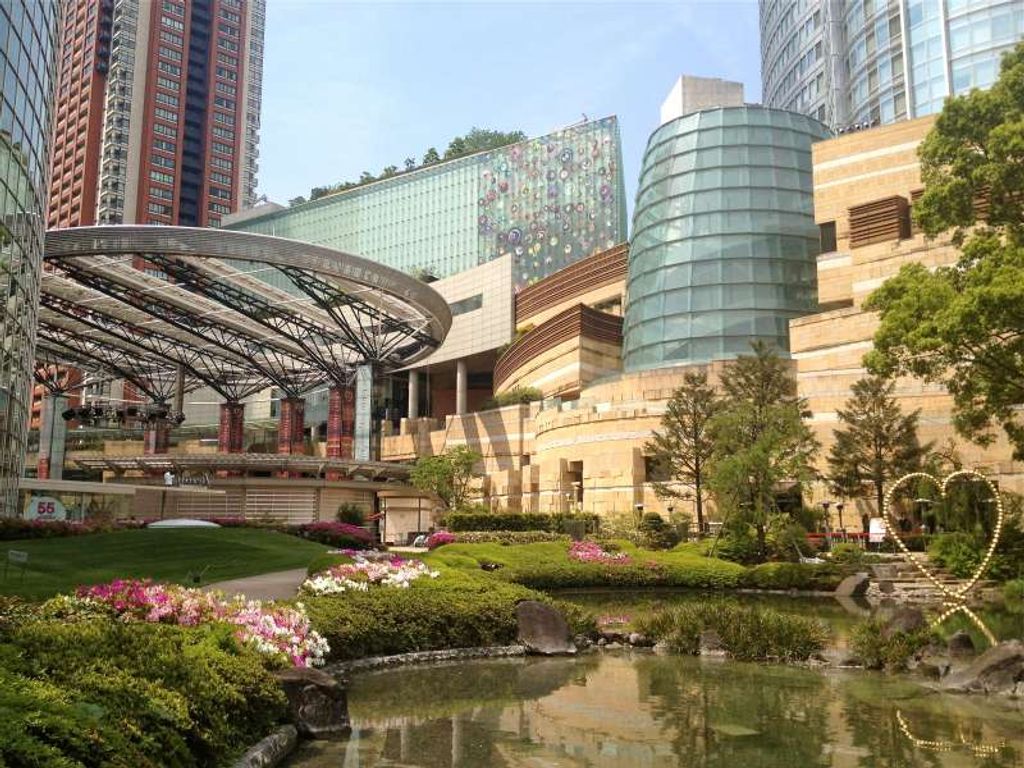 9.- Shinjuku
It is the most important commercial and administrative center in Tokyo. It is located in the Shinjuku Station which is the most used station along Tokyo. Being in Shinjuku you have many places to visit.
Kabukicho is the red district in Tokyo. You will also find many bars and restarurants. In Nishi-Shinjuku you will find many of the Skycrapers. In Shinanomachi is the National Stadium and in Waseda is located the most prestisious private University in Japan with the same name.
Shinjuku was also a place chose as stage by many TV shows, movies and manga.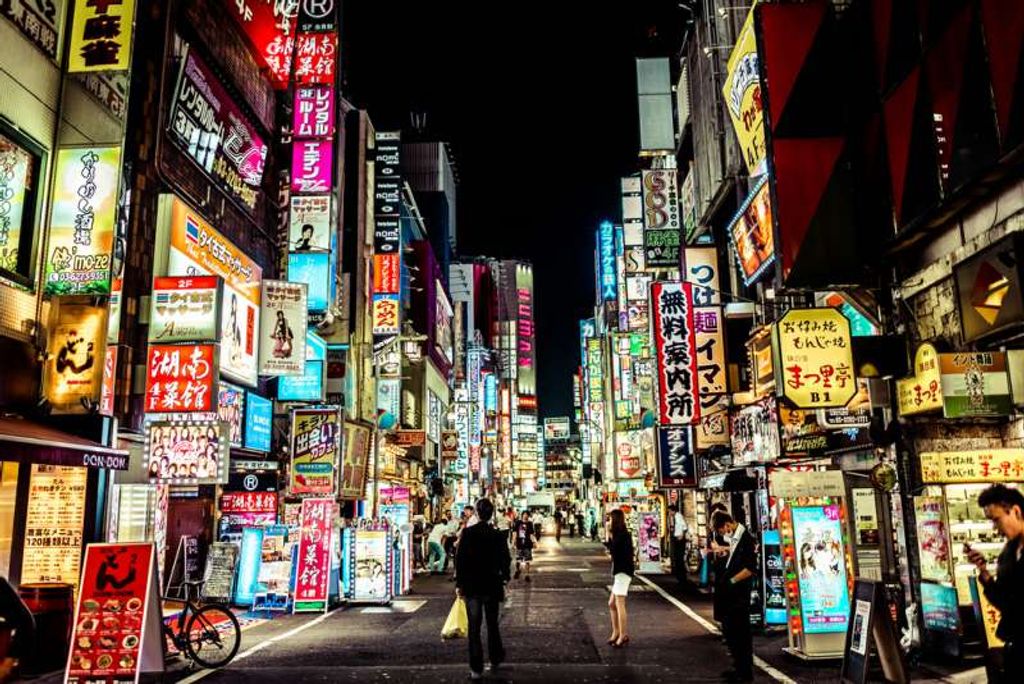 10.- Omotesando
It is located in between Minato and Shibuya. It is a luxury shop´s neighborhood which has has the top brands like Louis Vuitton, Prada, Gucci, Dior, etc.. So if you fill like first-class-shopping, you definetely can´t miss coming to Omotesando.
Also, in Omotesando you will find the toy store Kiddyland. In 2006, Omotesando Hills were inaugurated and you will find great places to have something to dring around the area.
Every year in Omotesando takes place the Saint Patrick´s Day Parade! Do you really want to miss it???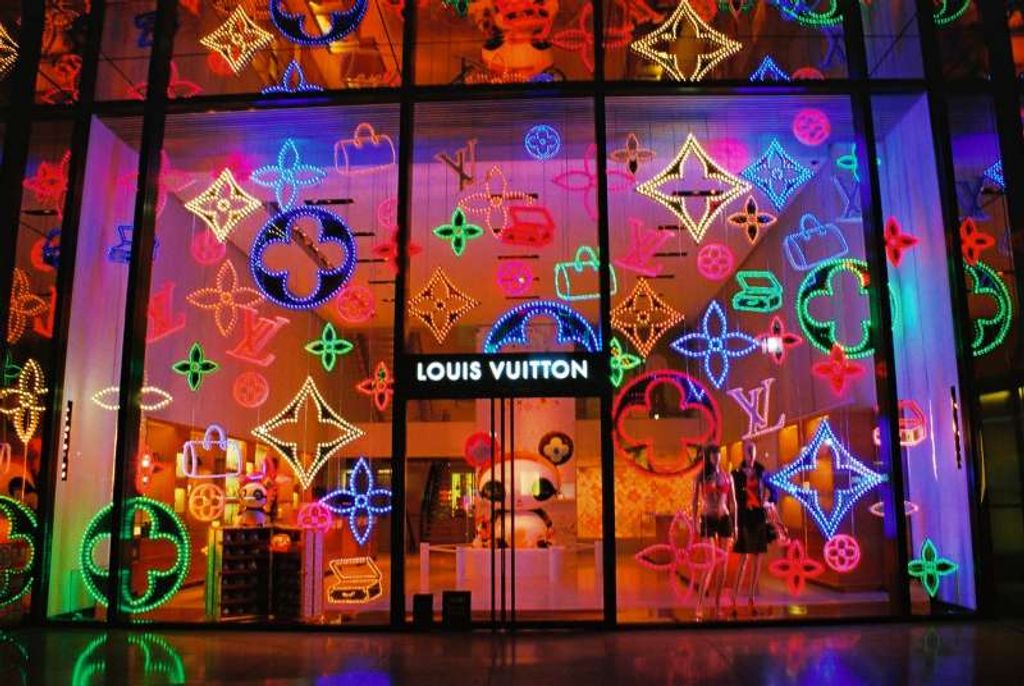 11.- Yanaka
Yanaka is an history neighborhood built in Edo Era where you can find many temples used by that time. It is a beautiful, warm and old town atmosphere place. In Yanaka Ginza there is a market where lots shops selling goods and produce, from groceries and necessities to clothes and toys.
In Yanesen Tourist Information Center you can ask about traditional japanes classes like painting, kabuki, calligraphy and more.
Let´s experience!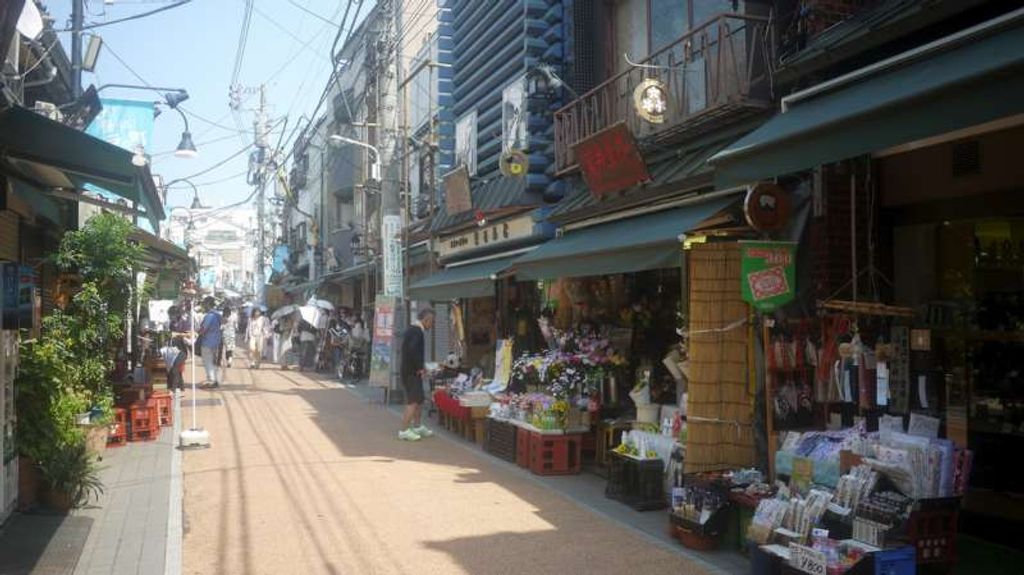 12.- Ginza
Located in Chuo District, it is famous because of its big stores, boutiques and restaurants. It is called the world-renowned shopping district. It is where the latest tends and old traditions meet.
This district is also an art area with theaters and more that 200 galleries. For eating? You can choose from first class japanese cuisine to Michelin-starred restaurant.