Tokyo is surely not something to be missed when you travel to Japan. The largest metropolitan city in the world is breathtakingly stunning with its combination of modern and traditional elements, from its bustling city lights to its historical traditional shrines. Yet, Tokyo is famously known to be an expensive travel destination. Worry not, because here we'll explain how to enjoy the most out of Tokyo without breaking your bank account. Tokyo might be expensive, but it can be an affordable trip.
Accommodation
1. Hostel Dormitory
If you will be traveling in a group and do not want to spend a ton of money on accommodation, staying at a hostel dormitory might be the best solution. The room is shared that could fit 4 to 8 persons with bunk beds. Toilet and washroom are also shared with other guests. You surely don't need to worry about cleanliness as most Japanese hostels are usually clean. They also usually offer free Wi-Fi, shared lounge to relax in, basic amenities, and other facilities you could comfortably use. However, If you are a solo traveler and in need of privacy this might not be the best option for you.
| | | |
| --- | --- | --- |
| Planetyze Hostel | | |
| K's House Quality Hostel | | |
| Khaosan Tokyo | | |



2.

Economy Hotels

Known as Khanshuku in Japanese, meaning simple accommodation, this type of hostel is a little bit different as they offer tatami mats and futon. It is a great way to experience the traditional Japanese culture of sleeping on the floor with a futon in a cheap way without spending extra bucks for Ryokan.
Price : ¥2000 - ¥6000 ($18 - $55) per night/person
| | | |
| --- | --- | --- |
| Backpacker's Hotel New Koyo | | |
3.

Capsule Hotels
If you are traveling alone or with a small group (and not a claustrophobic) staying at a capsule hotel will be an unforgettable experience. Rather than a room, you will be sleeping inside a pod with only the size of a single bed. In your own pod, you will have your own TV, radio, alarm clock, reading light, charger socket, and obviously your own bed. Basic facilities such as locker room, toilet, washroom, and lounge are shared. Other facilities like onsen, restaurant, vending machines, massage services, manga library are sometimes provided too. Sounds like a good bargain right?
Price: ¥2000 - ¥6000 ($18 - $55) per night/person
| | | |
| --- | --- | --- |
| Capsule Hotel Anshin Oyado Shinjuku | | |
4. Airbnb
Lately, Airbnb is also becoming more popular among tourists seeking cheaper accommodation other than hotels in Tokyo. It offers you a wide variety of accommodations that you can choose with affordable prices. You can rent a single room for yourself sharing houses with the host and you can even rent out the whole apartment for your group.
Some things for you to consider:
It may cost more for a solo traveler




The hosts are mostly Japanese, providing their own property for rent.

Any inquiries about the room will be directed to them and some of them may or may not speak English.

Location. Sometimes the place might be located a bit far from the nearest train station. And some places are even far from tourist attractions.

Additional charges such as cleaning fees.
Price: Depends on the type of accommodations.
Transportation

Train & Subway
In Tokyo, public train is the main transportation to get around the city. It's convenient, clean, on-time and of course, they can be a little bit pricey. If you want to save your budget, try not to change lines / train operators often on a single journey. Also, plan your trip well. In a day, explore places that are near to each other. For example, Ikebukuro-Shinjuku- Shibuya-Harajuku-Ebisu are near to each other and they all are in one line which is the JR Yamanote Line.
Shinkansen / Bullet Train
Shinkansen is very convenient to travel to other parts of Japan as they are known for its comfort, punctuality, safety, and time-saving journey. However, it is not cost-effective. If you are only planning to visit Tokyo, then you don't need to ride the Shinkansen. But if you are going to other cities in Japan, try looking up for budget airlines. Sometimes they can offer you a cheaper rate than the Shinkansen. Another cheaper option is the overnight bus. You could save both the accommodation cost and the shinkansen cost with this. But, they take longer times and take more of your energy, especially if you can't sleep inside the bus.

Taxi
Do not ever ride in a taxi if you are on a budget. Taxi fares in Tokyo are disturbingly super-expensive. People usually take a taxi if they missed the last train or they are carrying heavy things that they'd rather not to take the train. So, important note while travelling in Tokyo: don't miss the last train, or else you will have no choice but to pay extra bucks if you don't want to be stranded on the street.
Food
Everyone loves to eat and hates to spend money on it, especially if they are expensive. Tokyo has some of the best food in the world, and has the most Michelin-starred restaurants some of which are surely very costly. If you do not want to spend much on food but still want to eat delicious Japanese food then we got you covered.
1. Japanese Fast Food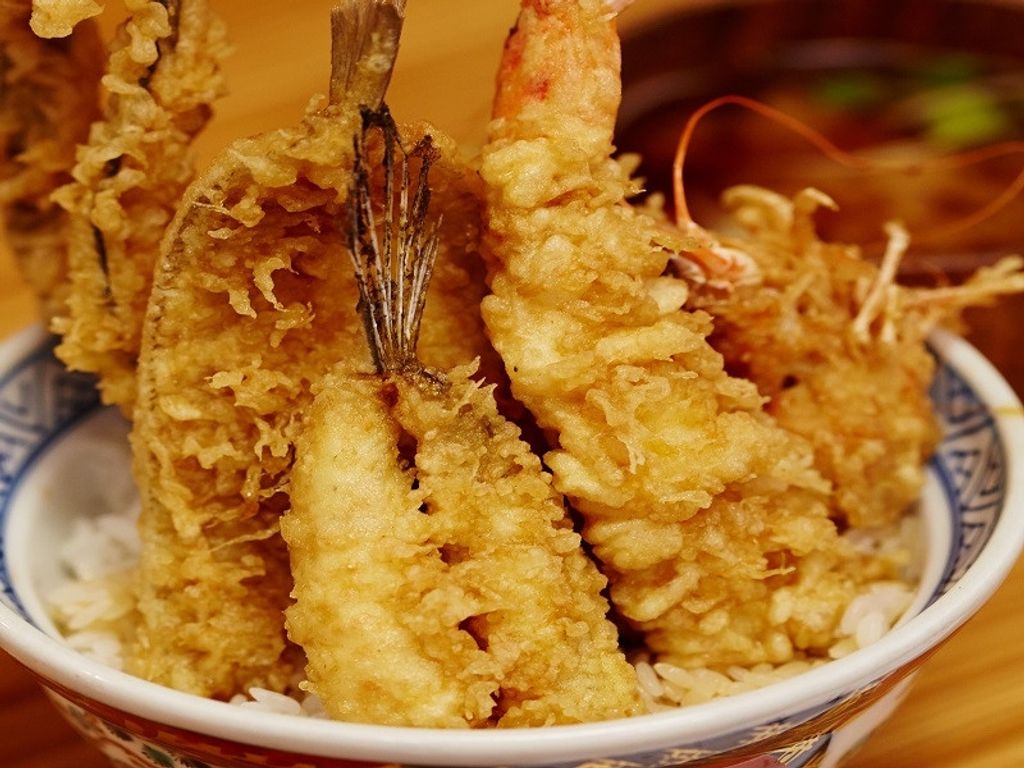 Yoshinoya, Sukiya, Matsuya are the 3 main Japanese fast food restaurants selling mainly gyudon (beef bowl) and other varieties. They can be found literally anywhere across the city, open for 24 hours, and the best of it, they are cheap. The average cost for a medium size gyudon is around ¥400 / $3.5 and around ¥500 / $4.5 for large size. Other than gyudon, you could also have a tempura bowl in Tenya for only ¥500 / $4.5. Also, if you want to try out tonkatsu or katsudon, Katsuya sells them with a range of price from ¥500 - ¥800.
2. Sushi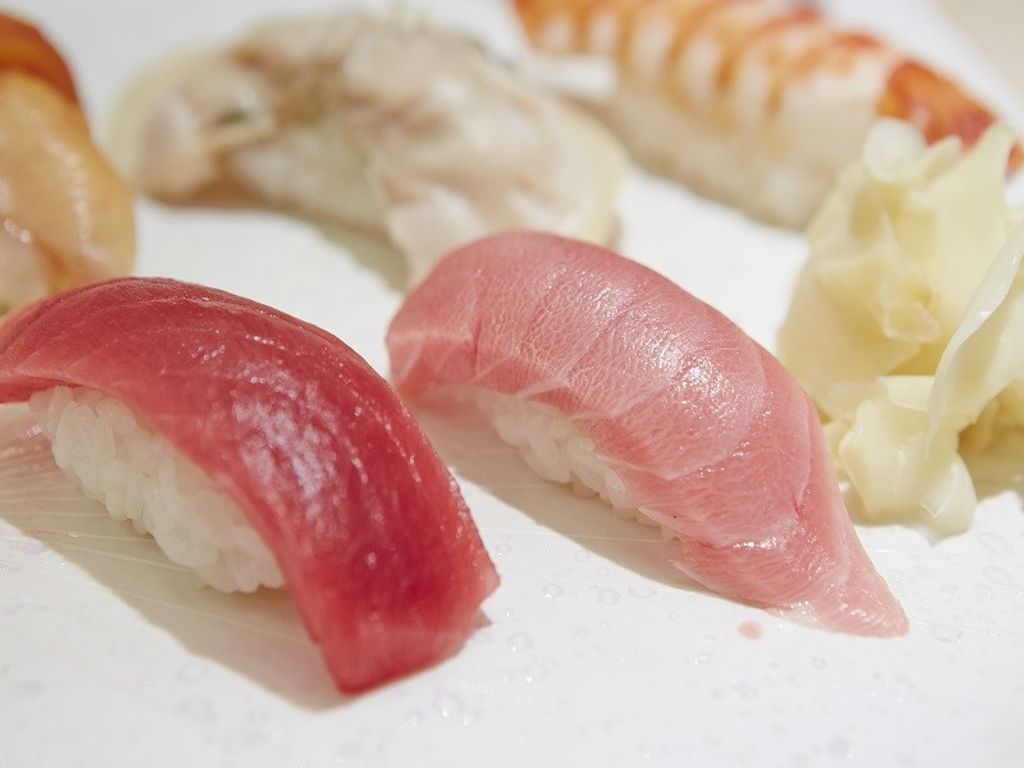 The high-end sushi restaurants, where the itamae (sushi master) makes the sushi in front of your eyes, not in your budget? Don't worry, you can still eat oishii (delicious) sushi for cheap! If you are a big fan of cheap delicious sushi, then the conveyor belt sushi restaurant / kaintenzushi is your best friend. They have many types of ¥100 / $1 sushi plates and other sushi that costs more than ¥100 but are still cheap! The famous restaurants are Genki Sushi, Sushi Ro, and Kura Sushi.
3. Udon / Soba
Udon is a thick wheat flour noodle, while soba is a thin buckwheat flour noodle. Both can be served hot or cold, either way, they are delicious and cheap. One bowl could cost from ¥300 - ¥500 / $3-$5. Hanamaru Udon and Marugame Seimen are the all-time favorite.



4.

Supermarket/ Convenience Store Pre-Made Food

Japanese supermarket and convenience stores sell cheap pre-made foods such as; bento, donburi onigiri, sandwich, side dishes, dessert, yakitori, tempura. You could even get a discount or a half price at night when the supermarket is almost closed.
Souvenirs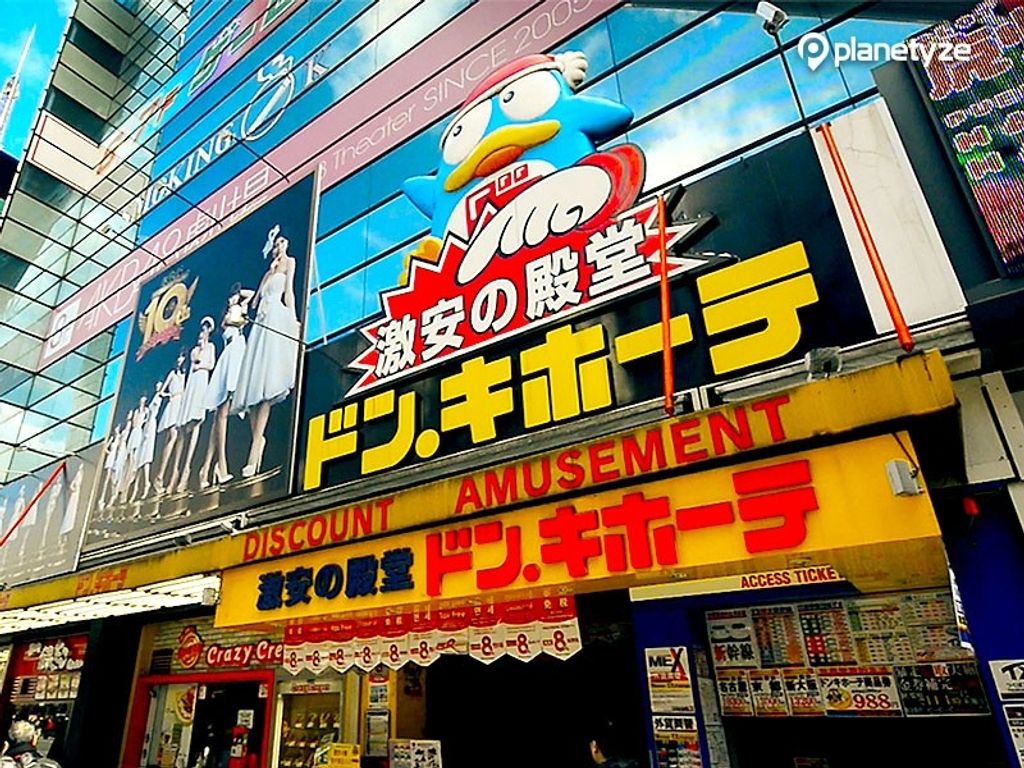 The best affordable place to buy souvenirs for yourself, friends and relatives is Don Quijote. You can find literally everything you need in this souvenir-heaven shop from snacks, food, toys, skin care, make-up, to used-branded goods. The store has so many products in there that sometimes it's hard to move around inside especially during peak hours. Another place to buy cheap souvenirs and Japanese goods is the 100-yen store. Daiso, Can Do, and Seria are the most famous and can be found easily.
That's it for our tips on how to be a cheapo in Tokyo. If you have further questions or if you want to know more information about Tokyo or Japan, feel free to ask one of our guides. They will be happy to help you out and answer all your questions.
Are you in the middle of planning your trip to Japan? Are you worried about the language difficulties when you arrive in Japan or are you having a hard time planning it all on your own? Each year Japan receives millions of tourists from all over the world, yet English is still not widely spoken. Also, travelling in Japan will require you to use the public transportation, especially the public train. Many foreigners are having difficulties with the train system in Japan because they are not familiar with it and because they don't understand the language. Worry not, because we are here to help you have the most memorable time in Japan.
At TripleLights we provide professional guides and tours to customers based on your preferences and convenience. In our website, you can find various tours carefully planned to meet your interest and if you can't choose one, you can also request a tour. Our guides then will plan it just for you and you only.
If you are interested to have a private tour in Tokyo or anywhere in Japan with our local guides, click here. We have experienced guides that would satisfy all your needs with high standards of hospitality to help you explore the most out of Japan. Please visit our website for more information and other useful tips about travelling in Japan.
Recommended Blogs:
Tokyo 3-day travel - Where to go, what to do
7 days in Tokyo - What to do, where to go, itinerary ideas and more
Japan Travel - 7 Days Itinerary Around Tokyo, Kyoto, and Osaka
15 Most Popular Foods You Have To Eat In Japan (2019)