The best things to do in Tokyo include Tokyo Character Street, Ueno Park, Tokyo Dome City, Disneyland Tokyo and Kiddy Land. Tokyo is so well organized that is easy to go around using its public transportation, which makes traveling with your family a pleasant experience. Traveling with Kids require good planning as going to places with a high density of tour spots, and with interesting activities to youngsters, are the number one priority. Using that as a guideline, check out a few suggestions that might help you decide your tour activities.
1. Tokyo Character Street
Located at Tokyo Station's underground mall, Tokyo Character Street features 21 stores with themes inspired by popular culture characters including Rilakkuma, Hello Kitty and Snoopy. Opened in March 2008, it offers a huge variety of merchandises featuring characters from anime and pop culture. It also includes an event place called Ichiban Plaza in which various shops open for a limited time. It is frequently visited by young people, families, and travelers.
Business Hours
Everyday (10:00am ~ 20:30pm)
Adress
1-9-1 Marunouchi Chiyoda-ku Postal code:100-0005
Telephone
03-3210-0077
2. Kiddy Land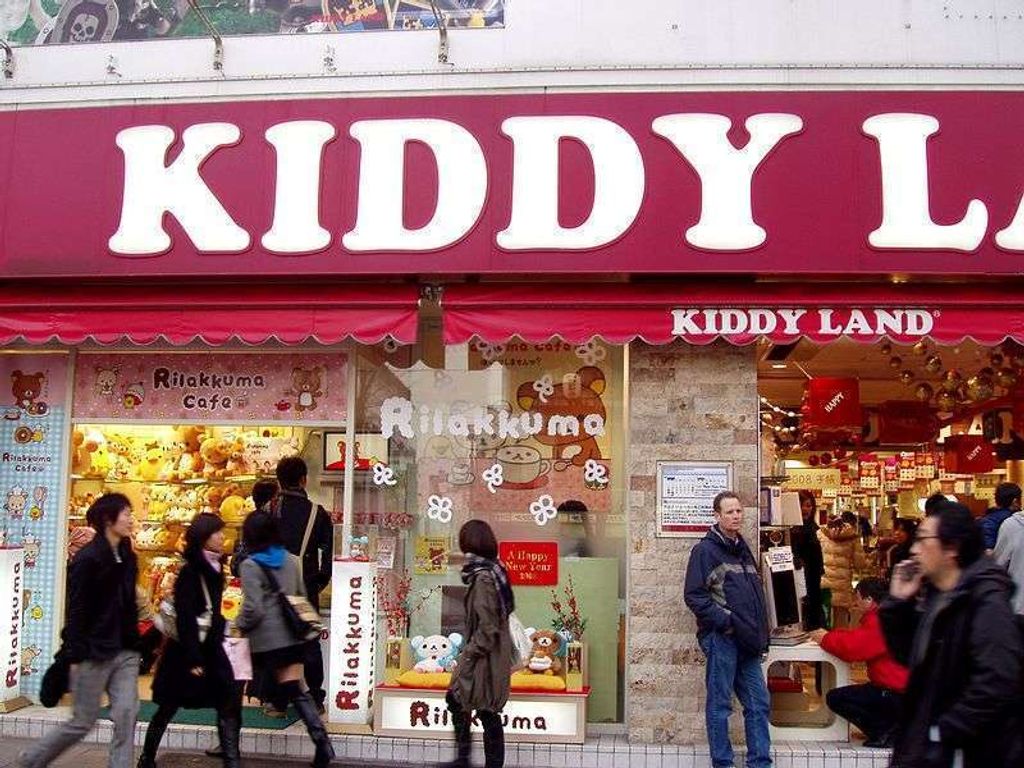 One of the best toy stores in Japan, goods of Hello Kitty, Puca and other Japanese characters can be found into its three floors of brands on every kind of merchandise, from lunch boxes to mouse pads.Kiddy Land is a national chain with over 80 toy stores throughout the country. The main store used to be on Omotesando Street, but moved to Cat street which is just off Omotesando. Besides the Harajuku store it has also 2 stores in the Tokyo region located in Pallete Town and Katsushika.
Business Hours
Monday ~ Friday (11:00 ~ 21:00)
Saturday, Sunday, and holidays (10:30 ~ 21:00)
Adress
6-1-9 Jingu-mae, Shibuya-ku, Tokyo 150-0001
Telephone
03-3409-3431
3.
Sunshine City and Aquarium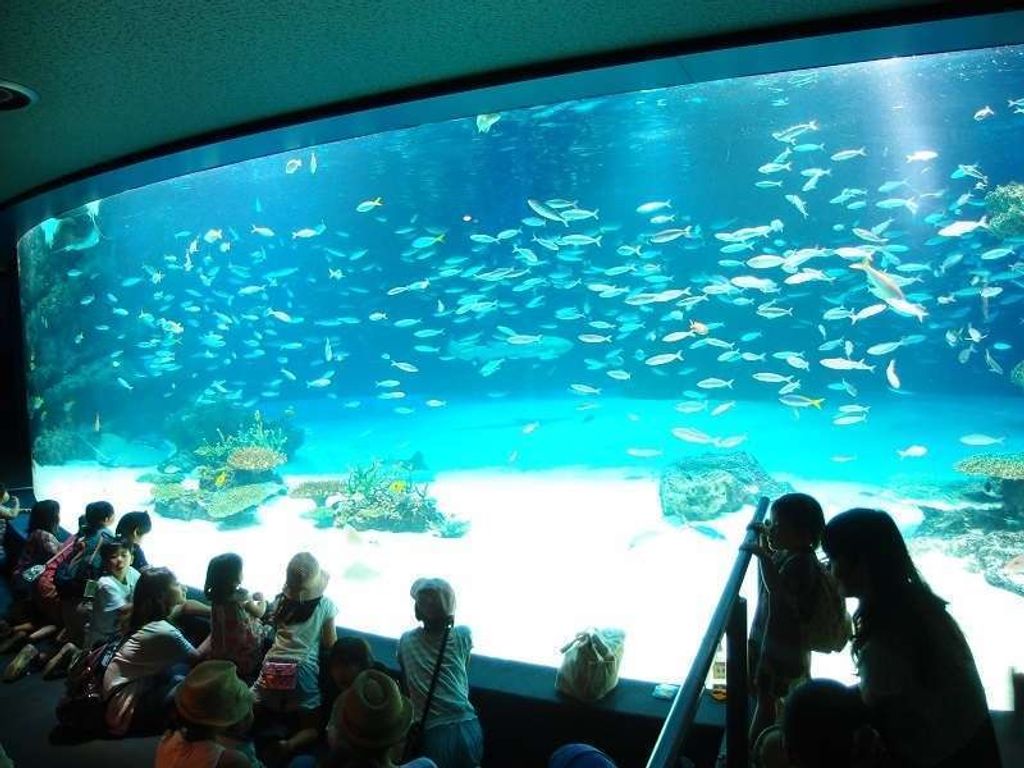 Home of J-World Tokyo, a theme park based on highly popular characters from the JUMP comic book franchise, you can also find plenty of facilities such as shops, restaurants and an aquarium. The fountain plaza also holds many events. The Sunshine Aquarium and the Konica Minolta Planetarium Manten in Sunshine City are located in the World Import Building and it is noteworthy for facilities such as Aqua Ring in which seals and penguins swim over the top of the building .
Business Hours
Opening days depend on the facilities inside
Adress
Sunshine City Toshima, Tokyo
Telephone
03-3989-3331
4.
Ueno Park and Zoo
Ueno Parks is one of the most famous cherry blossom's season sites in Tokyo. Besides the turning of the seasons, you can also tour historical buildings and the National Museum. The Zoo located inside the park provides a pleasant tour option for a family trip. The variety of touristic options makes the Ueno Park into a touristic complex in which you can spend your whole day with your family. The Ueno Park entrance is located in front of the exit of the Ueno Station, and a selection of restaurants and shops can be found nearby the park.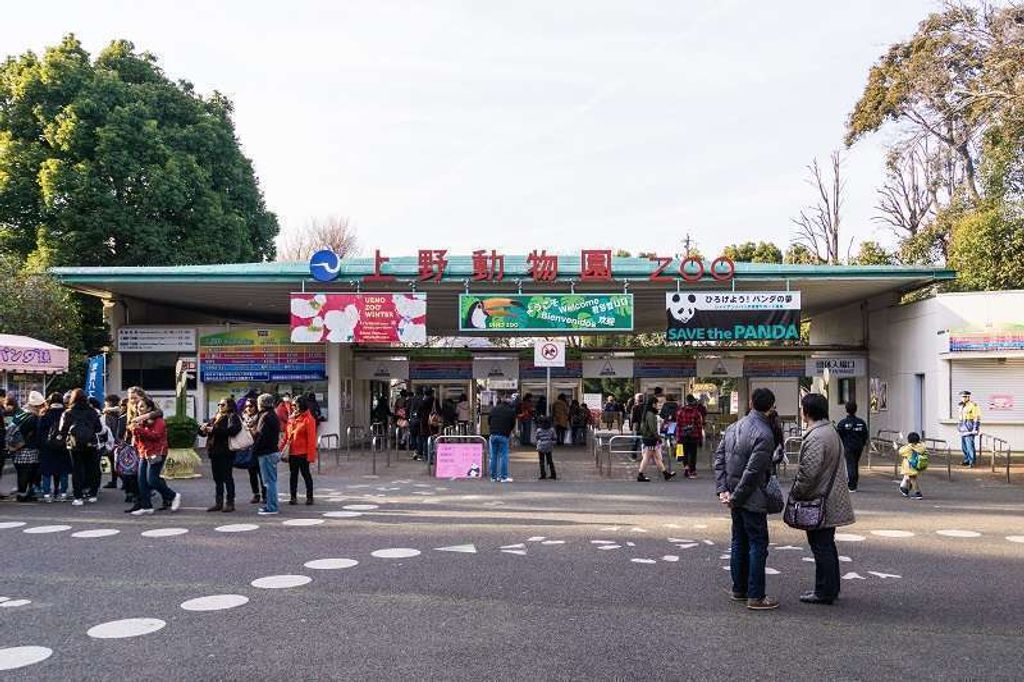 Ueno Zoo Information
Business Hours
Tuesday 
 ( 9:30 AM ~ 5:00 PM )
Wednesday 
 ( 9:30 AM ~ 5:00 PM )
Thursday 
 ( 9:30 AM ~ 5:00 PM )
Friday 
 ( 9:30 AM ~ 5:00 PM )
Saturday 
 ( 9:30 AM ~ 5:00 PM )
Sunday 
 ( 9:30 AM ~ 5:00 PM )
Price
Adult: 600 JPY
Junior high school students 200 yen (free for such students living or attending school in Tokyo)
Elementary school students and younger are free
Adress
Ueno Zoo, 9-83, Ueno Park, Taito-ku, Tokyo
Telephone
03-3828-5171
5. Nikko Edo Mura (Edo Wonderland)
Nikko Edo Mura is a Theme Park located in Nikko, outside of Tokyo, that simulates the feeling of living in old Japan. From town streets, to the downtown area and samurai residences, everything is built as structures from the Edo Era. The perfect place for spending the day with the family, your kids can dress and experience the life of a Ninja or a Samurai. To visit Nikko Edo Mura a direct train can be taken from Asakusa to Kinugawa-Onsen Station, there you can take a bus or a taxi. The whole trip, using this method would take around 2 and a half hours.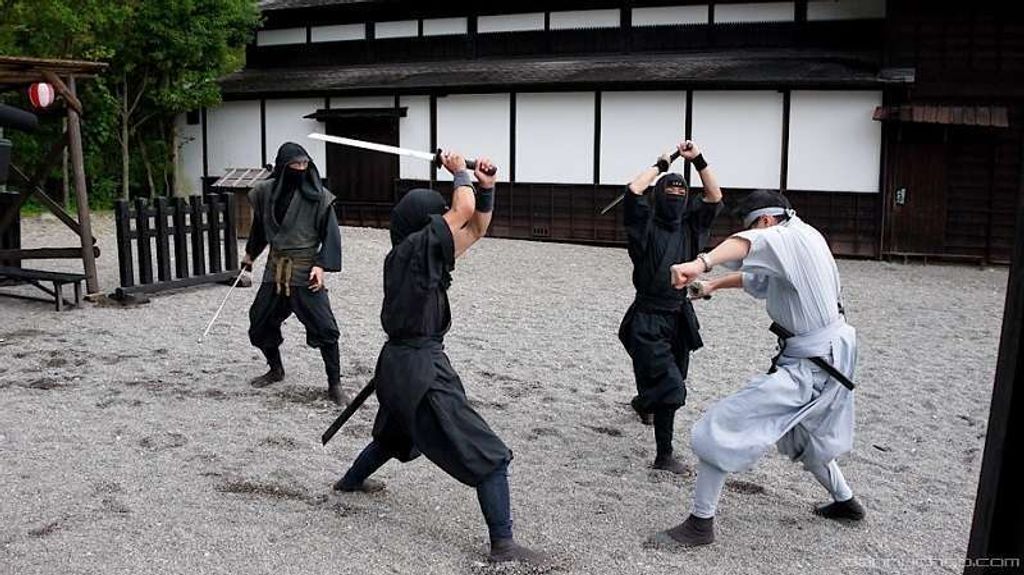 Business Hours
Monday 
 ( 9:30 AM ~ 4:00 PM )
Tuesday 
 ( 9:30 AM ~ 4:00 PM )
Thursday 
 ( 9:30 AM ~ 4:00 PM )
Friday 
 ( 9:30 AM ~ 4:00 PM )
Saturday 
 ( 9:30 AM ~ 4:00 PM )
Sunday 
 ( 9:30 AM ~ 4:00 PM )
Price
Adult: 4700 JPY
Child: 2400 JPY
Address
Edo Wonderland, 470-2 Karakura Nikko-shi Tochigi
Telephone
0288-77-1777
6. Tokyo Dome City
At Tokyo Dome city you can watch sports, go to an amusement park, restaurants, spa and stay in a hotel, it all within the same area. Tokyo Dome City is a general amusement facility in the center of Tokyo. It started as an outdoor baseball stadium in 1937 as Japan's first domed stadium. It also provides a concert hall and restaurants, space museum, bowling alley and roller skating rink.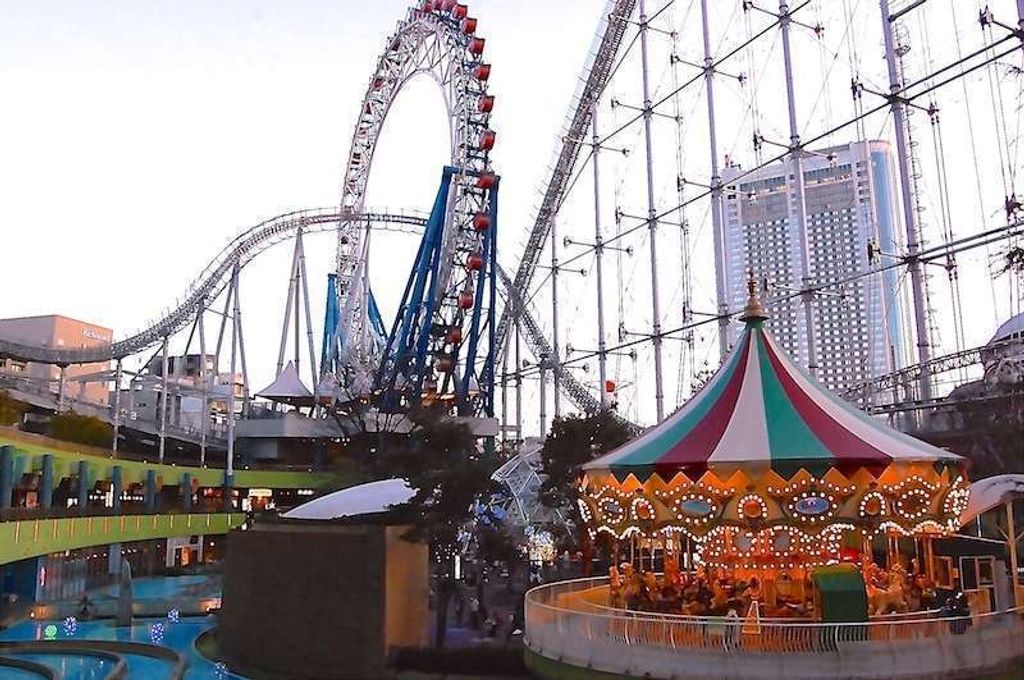 Business hours
Everyday
Adress
1-3-61 Koraku, Bunkyo-ku, Tokyo
Telephone
03-5800-9999
7. Disneyland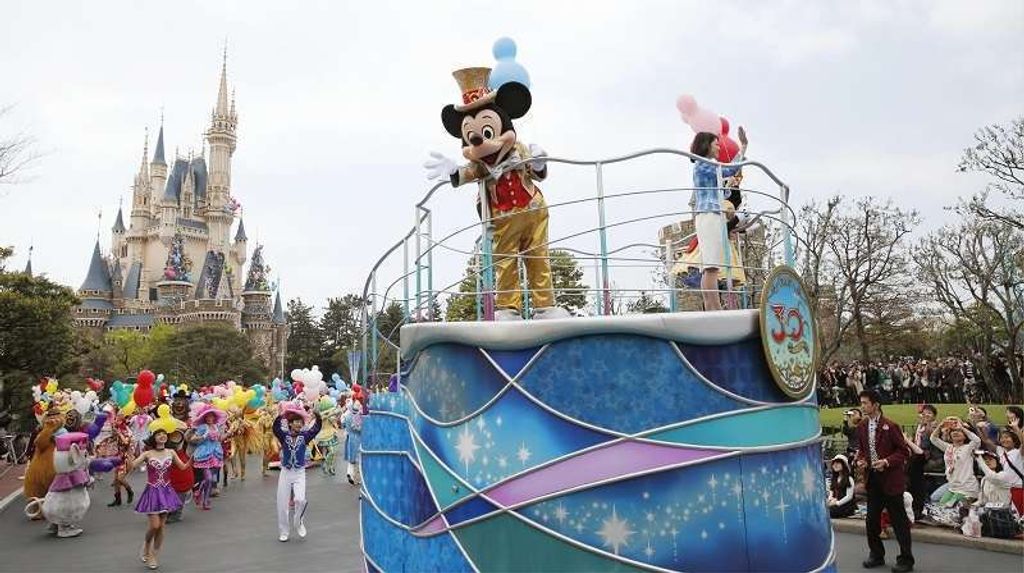 Tokyo Disney Resort (comprised of both Tokyo Disneyland and Tokyo Disney Sea) is Japan's leading amusement park and is one of the best things to do with kids in Tokyo. It is divided into seven theme parks with 43 different attractions. Fun attractions, fantastic entertaiment and the wonderland atmosphere for which Diney's amusement parks are well known all over the world. Tokyo's Disneyland has attractions of its own that cannot be found in any other Disney park elsewhere.
Business hours
Everyday 
 ( 8:00 AM ~ 10:00 PM )
Price
Adult: 6400 JPY
Child: 4200 JPY
Adress
Tokyo Disneyland, 1-1 Maihama, Urayasu-shi, Chiba
Telephone
045-330-5211
8. Akihabara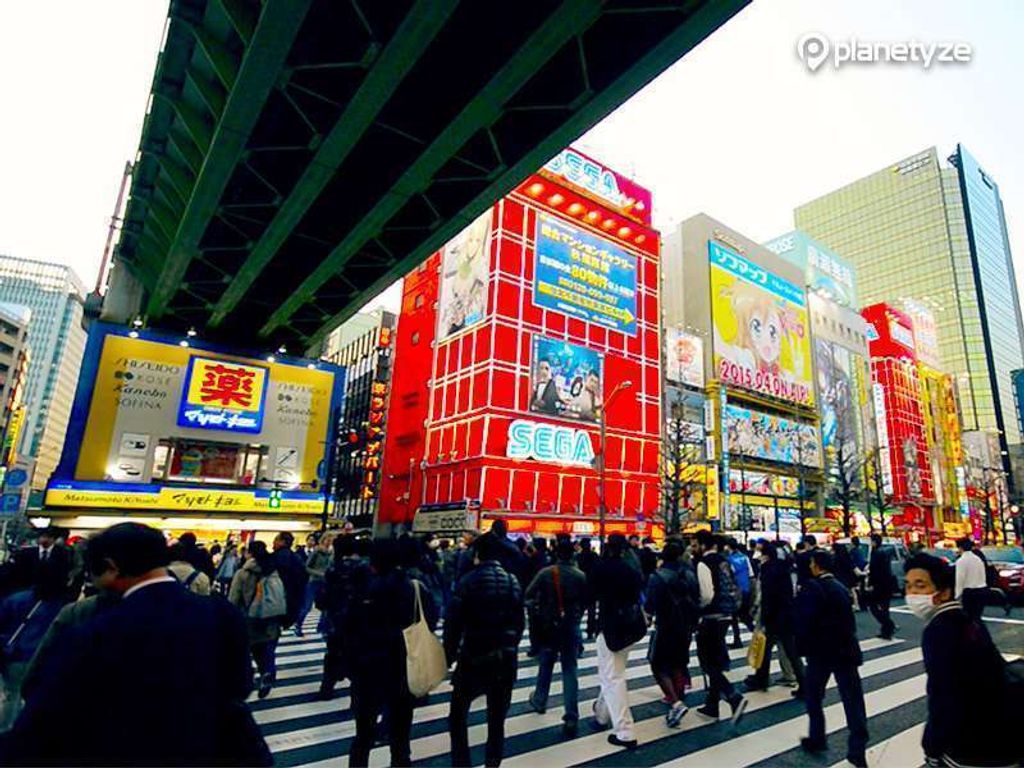 With tourists from all over the world, Akihabara is a pop culture center representing anime and manga, and is also popular among tourists due to its concentration of eletronic focused goods.The streets of Akihabara are covered with anime and manga images, and cosplayers hand out advertisements in the sidewalks, especially for maid cafés. It also has a big selection of Action Figure estabilishments.
Adress
Akihabara Station, Tokyo
9. Odaiba
A large artificial island in Tokyo Bay, Odaiba is located across the Rainbow Bridge from central Tokyo. From an amusement park and museum to other attractions, Odaiba is filled with tour options to spend the day. Odaiba has a high concentration of Shopping Malls, one of which has the famous Gundan Statue. By public transport Odaiba is accessible via the automated Yurikamome transit system from Shimbashi and Toyosu.
Adress
Daiba Minato-ku Tokyo
Telephone
03-5579-2680
10. Tokyo Skytree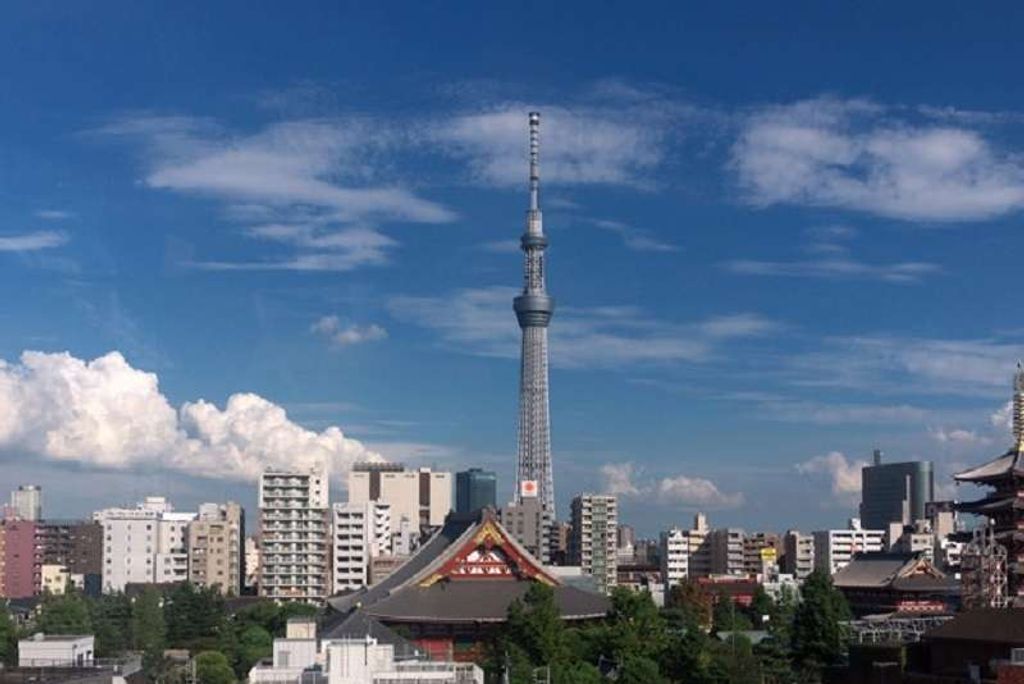 Located in Sumida, Tokyo Skytree provides a beautifull view of the city that will amaze your kids. Tokyo Skytree is a symbol of Tokyo and on a clear day even Mt. Fuji can be seen. In 2011 it was recognized by the Guinness as the tallest free-standing radio tower in the world, and looking this construction from the bottom is also dazzling. At the base, there's an entertainment complex featuring over 300 shops and restaurants.
Business hours
Everyday 
 ( 8:00 AM ~ 10:00 PM )
Price
Adult: 2060 JPY
Child: 930 JPY
Address
Tokyo Skytree, 1-1-2 Oshiage, Sumida-ku, Tokyo
Telephone
03-5302-3470
Tokyo has plenty of family friendly attractions, and planning in advance will help you enjoy even more your tour in the city with your kids.
Have you ever been in Japan with your kids before? What was their favorite attraction?