Japan has an impressive and extensive railway network that connects each of its prefectures. Contrary to the Japanese style, many countries around the world make use of roads instead of railways as its main means of transportation for people, including tourists.It is safe to say that the access to the main tourist destinations around the world is done by bus, taxi or cars.
For those reasons, it is natural that the first thought you may have when planning a trip to Japan is "we need a car for our tours".
But you don't.
Tokyo is an example of a city with a super convenient public transportation system. In its most popular regions, you can find a station every 300 or 400 meters.
However, it is not only Tokyo that has this feat. All major cities of Japan have done great investments in creating a dense railway network in order to always provide its citizens a convenient train or subway station near where they need to go. The most famous areas of the biggest cities in Japan such as Osaka, Kyoto, Nagoya and Hiroshima are usually connected several different train lines, so you can have many options for routes and destinations to choose from.

This very fact makes it very convenient to tour by using the public transportation because no matter where your starting point is, there's always a way of reaching the place you want to go. Consequently, many residents do not own a car or do not even possess a driver's license. Outside the big cities, however, public transportation tends to be inconvenient or infrequent, and most people rely on cars to get around.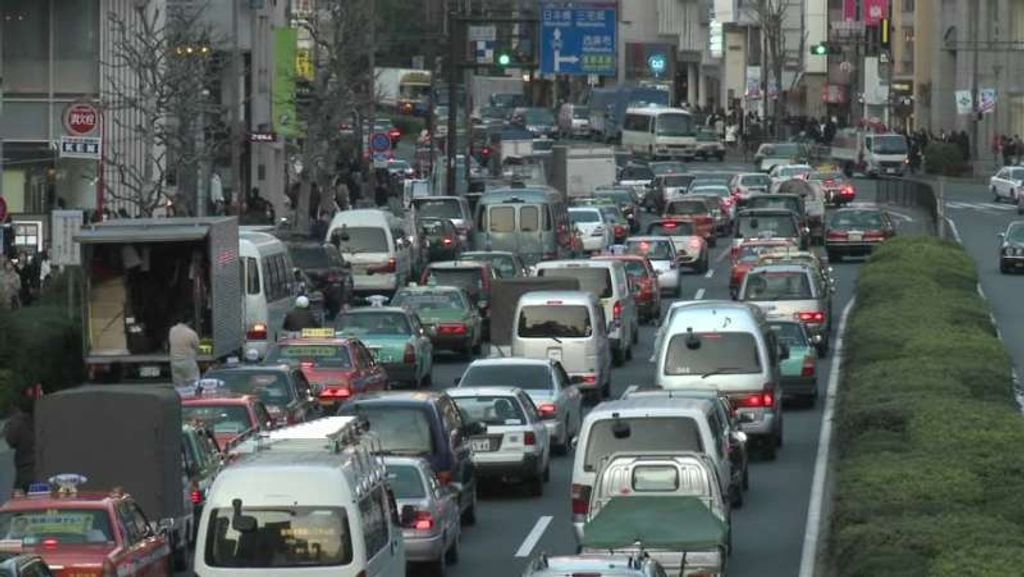 Still, many would argue that touring by car, even in the big cities, is more convenient because you do not need to change stations or walk much. Although it's true that for everything you do in Japan you will need to walk a lot, this is not an exclusive characteristic of traveling by public transportation.
Due to its lack of space, Japan does not have as many parking lots as other countries, and the result of this is that you will not be able to park your car in a convenient place every time, and you will still need to walk or take public transportation depending on where you want to go. Not to mention the traffic jams that may delay the enjoyment of your trip.
For those reasons, and for the fact that public transportation is cheaper in Japan yes, you should use public transportation in Japan in the biggest main cities. For other areas, bus or car tours are recommended.
Cost of touring by public transportation - Cheapest option
Within Tokyo or the largest cities of Japan, assuming you aren't going on day trips, you typically don't spend more than 1000 to 1500 Yen daily on transport. If you travel more than that as a visitor to the city, you are likely trying to hit too many places in one day.
Keep in mind that you will need to bring extra cash for your guide's transportation fee as well, which makes using public transportation even more interesting.
If you decide to hire a tour guide for Tokyo, Kyoto, Osaka, Nagoya or any other cities in Japan, you can check the tours here:
Tours in Tokyo here: https://triplelights.com/japan/tokyo
Tour in Kyoto here: https://triplelights.com/japan/kyoto
Tours in Osaka here: https://triplelights.com/japan/osaka
Tours in Nagoya here: https://triplelights.com/japan/nagoya
That is all you need to know to decide if you can or not use public transportation in Japan. I hope this article was useful, and please do not hesitate to contact Triplelights for anything you may need regarding your trip to Japan.