Looking for something interesting during your stay in Tochigi? Why not enjoy the international circuit for the MotoGP, enjoy a soak in an onsen that has been operating since the 7th century, check out the origin of a Japanese folklore goblin, before finally meeting some South American animals. Sounds like a crazy day, but all of this can be found right here in Tochigi:
Twin Ring Motegi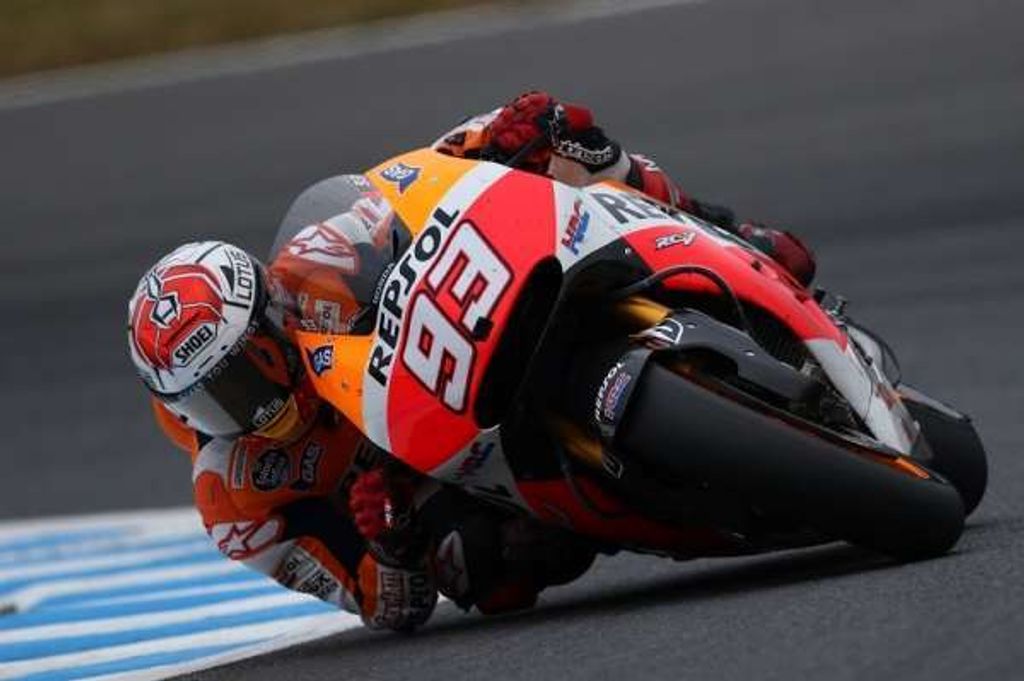 (image by ツインリンクもてぎ)
Beginning with the world's biggest bike race, the MotoGP World Championships, this is an international circuit which has held many national races. Once you observe the sound of cars and excited cheering, you will really get into the swing of things. The Circuit Cruise is also popular for trying out the road course in your favorite cars. At Honda Collection Hall where you can see the cars up close, there are approximately 300 two-wheel and four-wheel vehicles and racing machines that have been restored on display. It is truly an interesting area which includes Pit Studio where you can build and operate your own electric-powered vehicles, and a display of the bipedal ASIMO robot developed by Honda. For fun with the family, head for Mobi Park. If your kids are over 135cm (4'5") in height, they can try out the Dream Cart, an entry-level machine that even beginners can handle, or the Drift-S in which they can safely and easily enjoy drifting with that feeling of speed and spectacle. Driving on a genuine course is only possible on this track. There are also many vehicles that can be driven by people from 3 years of age so that everyone can get that enjoyment of driving.
This large forest of 42ha is divided into 4 areas where 12 interactive facilities are located for enjoying the forest or observing the flora and fauna. Among these, a popular example is the Zipline. It's an activity where you zip through the forest with the help of a pulley and wire. There are 2 courses: Japan's longest Mega Zipline Tsubasa which has a round-trip distance of 561m and Forest Zipline Musasabi which includes a guided tour, both of which will give you lots of opportunity to experience the forest.
Admission: ¥ 1,000
- Guidebook from Planetyze about Twin Ring Motegi
- Reviews from TripAdvisor about Twin Ring Motegi
- Tours of Twin Ring Motegi
Shika-no-Yu (Deer Baths)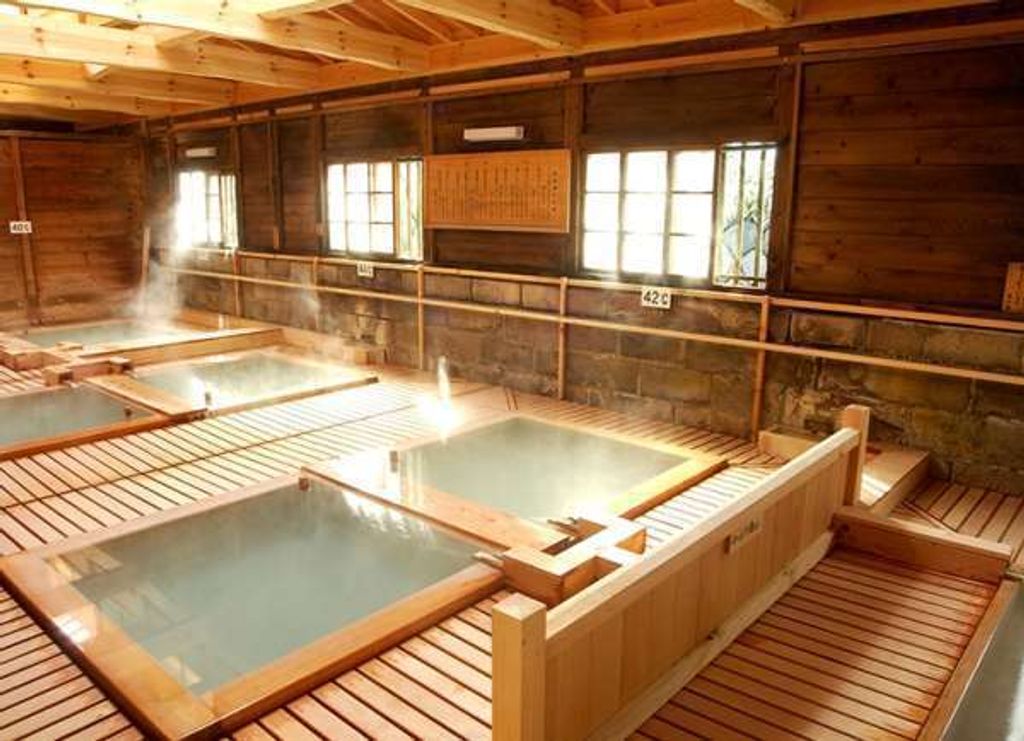 (image by 鹿の湯)
Located just below the famous Nasu landmark of Sesshoseki (Killing Stone), Shika-no-Yu is a communal bath without any accommodations. First opening in the first half of the 7th century, it has a 1300-year history. It has been recorded in the ancient chronicles that it had been visited by nobility in the Nara Era, and even in the Edo Era, it gained popularity as feudal lords from everywhere in the country came to the hot spring. It is known as a touji which refers to a bath used for medicinal effects and so its waters have been used to cure illness and injury. Long ago, it was said that an injured deer went into the waters and recovered which gave the onsen its name.
Since it has long had the feeling of a spa, the onsen is not a place to wash yourself so soap and shampoo cannot be used. It is simply an onsen to calm body and mind. The wooden-floored facility is divided into 6 baths for men and 5 baths for women, and each bath has its own different temperature. The kaburi-yu method is recommended as an effective bathing method. It's a method that is quite rare in Japan but it involves ladling water over your head…200 times for adults, 100 times for children. It is ideal for ailments such as hot flashes, headaches and stiff shoulders. You can select baths from a range of temperatures from 41 to 48 degrees C (for women, the upper limit is 46 degrees). Repeat the process of soaking for 3 minutes and rest, so over a day, you can get into the bath 4 times for a total time of 15 minutes. Shika-no-Yu is also effective for overall recovery from exhaustion and promotion of health. Each of the 7 hot springs of Nasu have their own different types of water and functions so you can enjoy touring the various onsen. But since the bathrooms are not all that big, you will want to visit during the relatively quiet times such as on weekday mornings to take that leisurely soak.
Admission: Adult: ¥ 400 / Child: ¥ 300
- Guidebook from Planetyze about Shika-no-Yu
- Reviews from TripAdvisor about Shika-no-Yu
- Tours of Shika-no-Yu
Furumine Shrine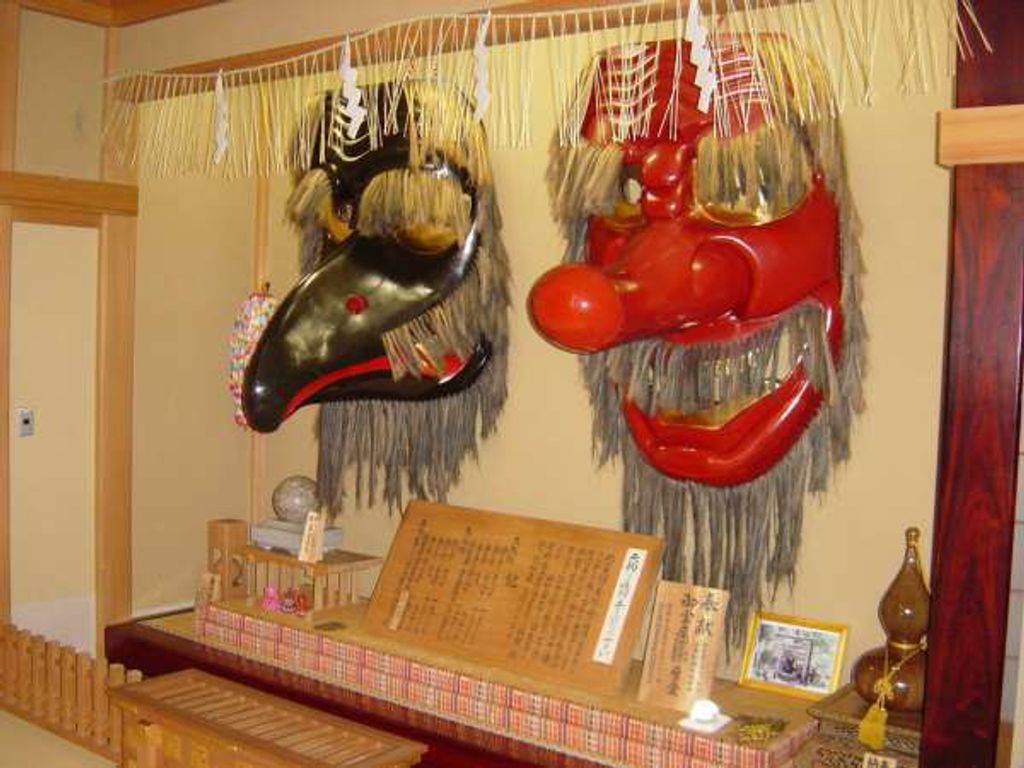 (image by flickr.com)
Next to Nikko, the huge 500ha Furumine Shrine in Furuminegahara of Kanuma City is dedicated to the hero of Japanese mythology Yamatotakeru whose messengers in the form of long-nosed goblins known as tengu have been greatly worshiped. The tengu possess strange powers and are worshiped on the same level as gods. In the large room of the front shrine (haiden), there are 2 tengu masks with a length of 1.5m. Created from hollowing out a giant tree, they were offered over 400 years ago, and have a fierce enough countenance so that children are afraid to approach them. There are over 200 tengu masks in the shaden to make the place seem like an inn for tengu. Also, the letter bearing the vermilion seal of the shogun at the same shrine is wonderful. It is a unique letter whose tengu drawing was actually created by Shinto priests, and on an average day, up to 200 people come and visit. With more than 10 kinds of dynamic letters on the two facing pages, these are especially popular with the enthusiasts.
There are also accommodations at the shrine. Since there is a guesthouse at the shrine, the food is not vegetarian and even alcohol can be imbibed. There are a variety of rooms ranging from a large space to private rooms, and there is a cleanliness that spreads to every corner. Within the solemn atmosphere of the morning prayers at 7 a.m., events such as gagaku music performances and exorcisms are held. The Furumine-en Garden within the shrine has an area of 82500㎡ which is the largest one in Japan for Japanese gardens built since the Showa Era. Many people who have an interest in gardens visit Furumine-en which was created to enliven the wide natural topography, drawing in the waters of the Oashikawa River.
You will want to drop by the Jinzen Tomoe-no-Shuku which is 10 minutes away from Furumine Shrine by car and has been designated as a Prefectural Important Cultural Property. The training ground of Shodo Shonin who had opened Nikko, the quietly standing shrine and the sacred tree provide a mysterious atmosphere beyond the torii gate.
Admission: Free
- Guidebook from Planetyze about Furumine Shrine
- Reviews from TripAdvisor about Furumine Shrine
- Tours of Furumine Shrine
Nasu Alpaca Farm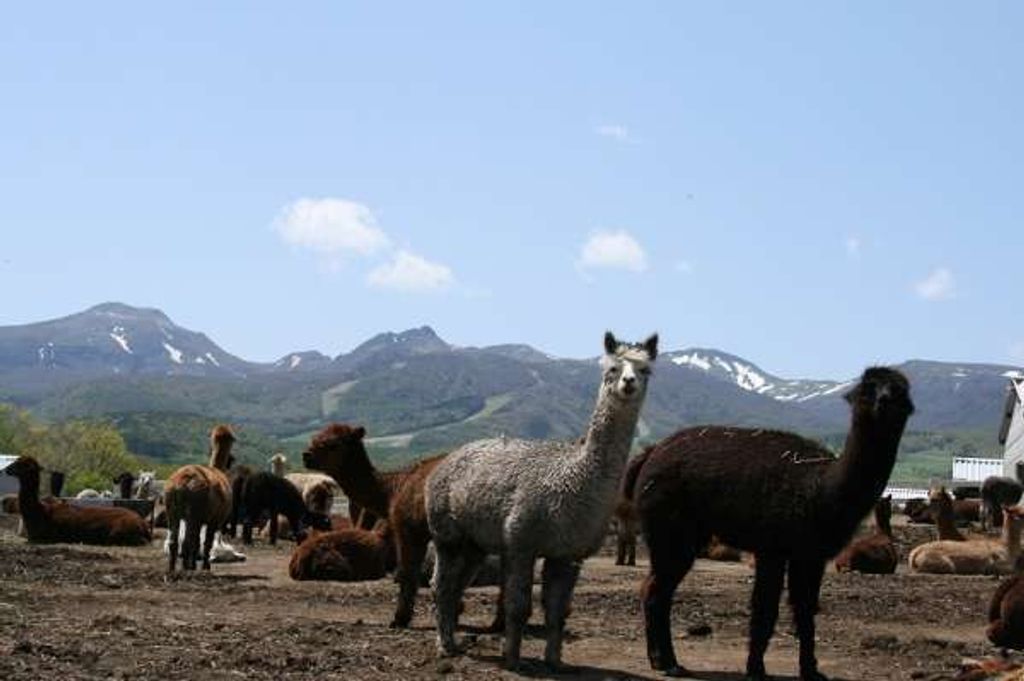 (image by 那須アルパカ牧場)
The homeland of the alpaca is the 3000m highlands of the Andes Mountains in South America. With the Nasu Highlands sharing the same climate close to Tokyo, Japan's first alpaca breeding farm was started there in 1999. The 200 original alpacas which came over from Chile have now grown to 400. The Peru Alpaca & Llama Breeders' Organization (known as SPAR) has recognized the facility as "the farm raising the world's friendliest alpacas". Due to a 2008 Japanese commercial which used an alpaca, the animal became an overnight sensation. What is truly adorable is that it will come over to you if you call to it.
People who have seen alpacas have said in unison that they are healing because of their large watery eyes and the corners of their mouths that seem to curl up in a smile. With their eyes large enough to make easy eye contact with humans, fluffy fur and amiable personality, you end up smiling in spite of yourself. Shearing season is from the latter part of May to June. Since they have slender bodies in summer, you will have to visit at another time of year to witness their soft fur.
There are two areas where you can freely meet the alpacas. At the Petting Area, you can touch and feed them, and you can take a souvenir photo with Kurare-chan, the alpaca which became famous on that commercial (limited to weekends). The Strolling Area is popular for being able to walk with baby alpacas and taking souvenir photos. The leashes can only be held by junior high school students and above, but even little children can touch the alpacas. However, it should be warned that when the alpacas are scared or when they are scrambling for food, they have a tendency to spit.
Admission: Adult: ¥ 800 / Child: ¥ 400
- Guidebook from Planetyze about Nasu Alpaca Farm
- Reviews from TripAdvisor about Nasu Alpaca Farm
- Tours of Nasu Alpaca Farm