Asakusa is one of the must see places when visiting Tokyo. It is an older part of Tokyo where traditional temples and shops still exist. You may have seen a picture somewhere of the Kaminarimon Gate, the symbol of Asakusa. This is the gate leading to the famous Sensoji Temple and the starting point of your explorations of Asakusa. The following are 9 things do in Asakusa.
9 Things to do in Asakusa
Tour Sensoji Temple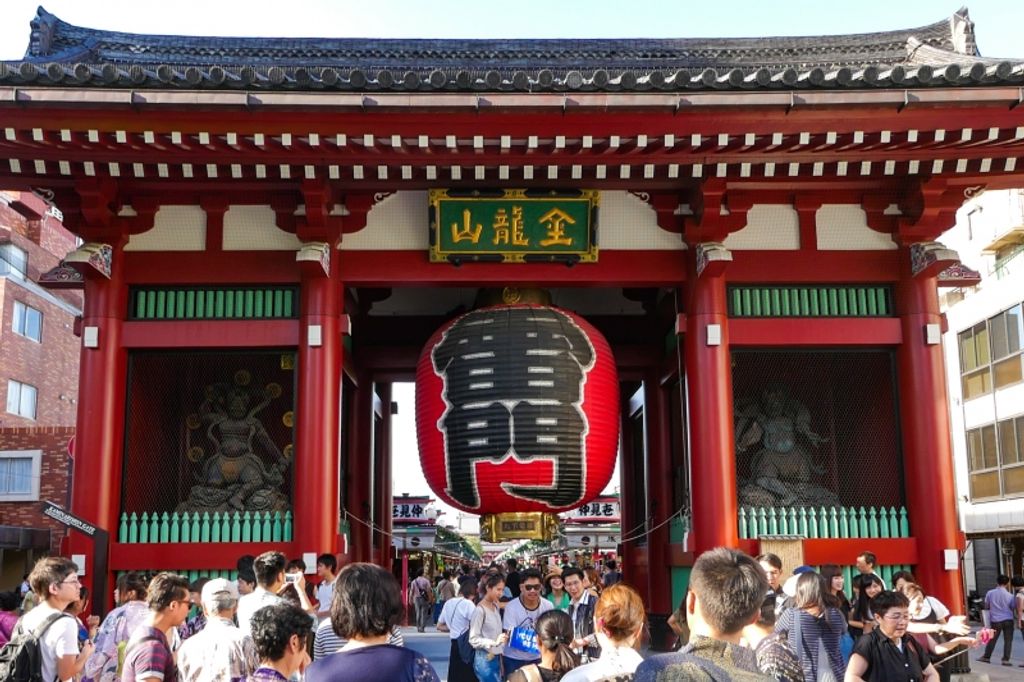 When people think of Asakusa, they immediately think of Sensoji Temple. That's how famous this temple is. It's situated near Asakusa Station and is the center of tourism in Asakusa. The bright red Kaminarimon Gate, with its large lantern hanging in the middle, is a great place to take a picture. After seeing the main temple, you can also try your luck by buying an "omikuji" which is a slip of paper with your fortune written on it. If it's not too good, you need to tie it on one of the designated posts, thus changing your destiny.
Address: 2-3-1 Asakusa, Taito-ku, Tokyo
Access: a 5 minute walk from Asakusa Station
Hours: 6 am to 5 pm (opens at 6:30 am from October through March)
"Omikuji" Fortune: 100 yen
Recommended Tours: Asakusa and Sensoji Private Tours
Shop and Eat at Nakamise Street
Nakamise Street is a 250 m shopping street stretching from Kaminarimon Gate to Sensoji Temple. There are plenty of shops selling souvenirs and snacks. It's fun to just walk in and out of the many shops, and it's a wonderful place to buy some souvenirs for yourself or gifts for friends and family back home. Try some of the Japanese snacks while you make your way down the street. You're sure to find them delicious! It's going to be really crowded so make sure you hold on to your children.
Address: 2-3-1 Asakusa, Taito-ku, Tokyo (in front of Sensoji Temple)
Access: a 2 minute walk from Asakusa Station
Hours: depends on each store (from 10 or 11 am to 4 or 5 pm on average)
Asakusa Culture Tourist Information Center
This is an information center providing sightseeing advice to tourists in several languages. The building itself is a contemporary masterpiece designed by the famous architect, Kengo Kuma. He also designed the Tokyo 2020 Olympic Stadium. It also has a cafe and a free observatory deck on the 7th floor with a wonderful view of Tokyo.
Address: 2-18-9 Kaminarimon, Taito-ku, Tokyo
Access: a 1 minute walk from Asakusa Station
Hours: 9 am to 5 pm
Website: http://www.city.taito.lg.jp/index/bunka_kanko/oyakudachi/kankocenter/a-tic-gaiyo.html
Explore Kappabashi Kitchen Street
Kappabashi is an area next to Asakusa and within walking distance from Sensoji Temple. It is famous for kitchenware made in Japan. It's an interesting place to see, so go find something for your own kitchen. And Kappabashi is also known for the food sample stores. The samples look so real you could almost eat them! Some stores hold workshops where you can try making your own food sample.
Address: 3-18-12 Matsukata, Taito-ku, Tokyo
Access: a 5 minute walk from Tawaramachi Station on the Ginza line
Hours: depends on each store (from 10 or 11 am to 4 or 5 pm on average)
Website: https://planetyze.com/en/japan/tokyo/kappabashi
Rent a Kimono
There are several places you can rent a kimono for a few hours so you can walk around the traditional Asakusa area wearing one. It's a special thing to do when visiting Asakusa, even among the local Japanese girls, since there aren't many opportunities to wear a kimono in daily life in modern Japan. Take some pretty pictures as a souvenir for yourself.
Below are websites of the rental stores in Asakusa. Prices range from around 3,000 to 8,000 yen.
Koto: https://asakusa.kimono-koto.com/english.html
Kyoto Kimono Rental Wargo: https://kyotokimono-rental.com/en/access/asakusa-area/asakusa
Asakusa Kiara: https://www.asakusakirara.jp/en/
Aiwafuku: http://aiwafuku.com/en_plan/
Ride the "Jinrikisha" (Rickshaw)
On the main street in front of Kaminarimon Gate, there are young men waiting to take customers on rickshaw rides. It's a Japanese rickshaw called a "Jinrikisha". It's a lot of fun to ride one as you can take in the sights without having to walk a step and you have a higher point of view than the pedestrians so it's much easier to take pictures without people's heads poking into that picture perfect shot.
Location of Main Rickshaw Stand: in front of Kaminarimon Gate
Access: a 1 minute walk from Asakusa Station
Fees: starts from around 9,000 yen for two people for a 30 minute ride
Website: http://ebisuya.com/en_smp/
Visit Hanayashiki Amusement Park
Hanayashiki is the oldest amusement park in Japan which started as a flower park in 1853. So as you can imagine, it has a very retro atmosphere. Not many amusement parks are over 100 years old and still operational. There are about 20 rides, mainly for kids. You can enjoy the amusement park with your kids as a break from all the sightseeing.
Address: 2-28-1 Asakusa, Taito-ku, Tokyo
Access: a 5 minute walk from Asakusa Station
Hours: 10 am to 6 pm (depends on the season and weather so look at the website)
Fees: 1,000 yen for 13 years old and above / 500 yen for 7 to 12 year olds and seniors over 65
Website: https://www.hanayashiki.net/en
Experience a Cat Cafe
Do you like cats? At a cat cafe, you can relax while watching these adorable fuzzy little creatures. There aren't many cat cafes in other countries, I think, so you can put going to a cat cafe down as one of the special things you can do in Japan. It's also a great way to take a 1 hour break for your feet which will probably be tired from all the sightseeing.
Below are two cat cafes you can visit. The fees are around 1,000 yen per person for 1 hour.
Calaugh - https://calaugh.com/price-and-rule_e
Monta - http://cafe-monta.jugem.jp/
See Tokyo From Above at the Tokyo SkyTree
You can see the Tokyo Sky Tree from Asakusa, and if you're not afraid of heights, you should actually go to the observation deck. It's only one station away on the Tobu SkyTree Line or a 15 minute walk from Asakusa. There are two observation decks, and the view from the upper deck is so high that the city of Tokyo looks like a miniature toy town from above. You can even see Mount Fuji in the far distance if the day is clear.
If you're not to keen about going up to the observatory, you can visit Solamachi Sky Tree Town at the base of the tower. There are many shops where you can find souvenirs and there's even an aquarium there.
Address: 1-1-2 Oshiage, Sumida-ku, Tokyo
Access: Oshiage (Sky Tree) Station on the Tobu Skytree Line, Asakusa Line, Hanzomon Line, or the Keisei Oshiage Line
Hours: 8 am to 10 pm (entry permitted until 9 pm)
Fees:
Adults: 2,570 yen (plus 1,030 yen for the upper observation deck)

Children age 12-17: 2060 yen (810 yen for the upper observation deck)

Children age 6-11: 1,440 yen (510 yen for the upper observation deck)

Children age 4-5: 1,130 yen (310 yen for the upper observation deck)
Recommended Tours: Tokyo Skytree Tours
Recommended Asakusa Tours and Day Tours from Tokyo
Asakusa is an interesting town, a mix of the traditional and the modern. If you have only one day to visit Tokyo and you want to see the most important sightseeing spots, I would definitely put Asakusa as a must see sightseeing spot. If you want a deeper sightseeing experience and want to learn more about the history and culture of Asakusa, I would recommend checking out the Asakusa Private Tours. Having a Private Guide is also convenient when you want to save time in planning your itinerary and need the help of a local expert.
And if you have an extra day to spare, I'd bet you would enjoy taking a day trip to Hakone too. I would recommend checking out our Hakone Tours. Taking a day trip outside of Tokyo is an excellent way to see the rich natural and cultural wonders of Japan. I hope you enjoy Japan to it's fullest!
Want to make your Tokyo Tour more Interesting? Here's how!
TripleLights the Best Private Tours and Locals Guides across Japan.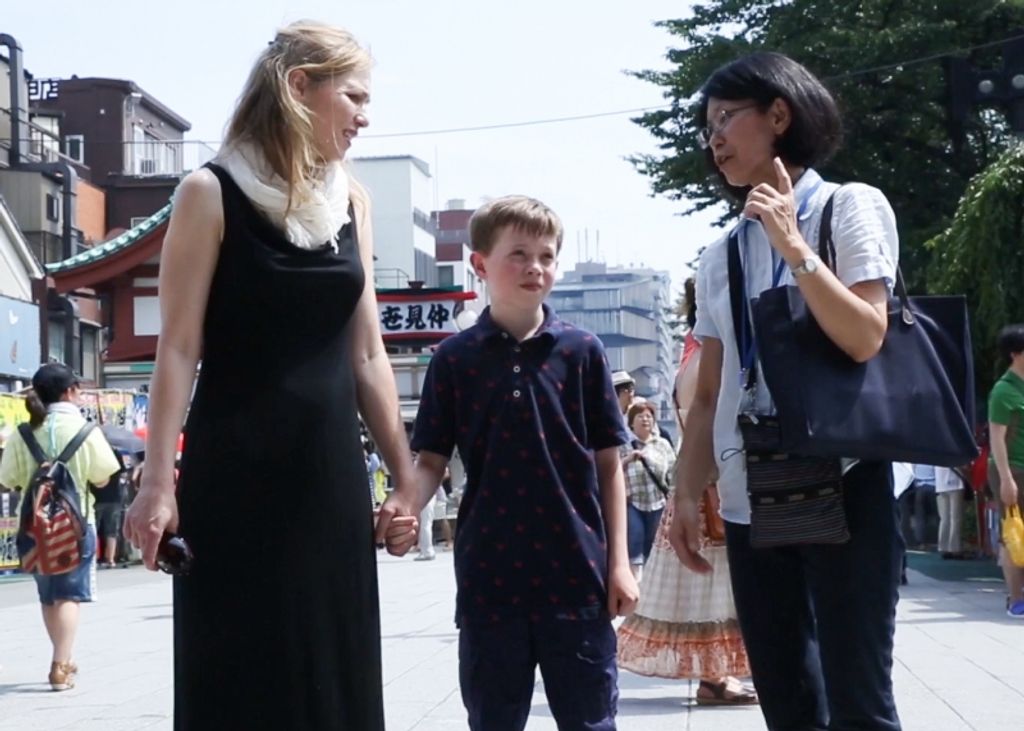 If you are interested and want to learn more plus save your time during your trip to Tokyo, you can Send a Message to our local guides to get a customized itinerary and quotation for an unforgettable experience.
You also can Request a Tour just for You. Just type what you would like to see and guides all over Tokyo will send you quotes and their recommendations according to your interested and budget.
TripleLights website you can find the best professional Local Guides all across Japan to help you plan your trip. Check our Private Tours for Tokyo.
Recommended Blogs:
Tokyo Skytree: Restaurant, Fee, Station & More
Japan Rail Pass (JR Pass): Is It Worth It?
9 Best Tokyo Food Tours by Local Guides
How Much Does a Trip to Japan Cost?
Shinjuku Gyoen Park: Tokyo Top Park You Must Visit