Are you visiting Tokyo? If so, you would want to do things you can't do back at home, don't you? You might not know the cool and unusual things to do in Tokyo.
Don't worry! By the time you finish reading this article, you will know the cool and unusual things you can and should do in Tokyo!
I'm going to share with you 8 cool and unusual things to do while in Tokyo, where to do them, and more recommendations through this article. So, keep reading!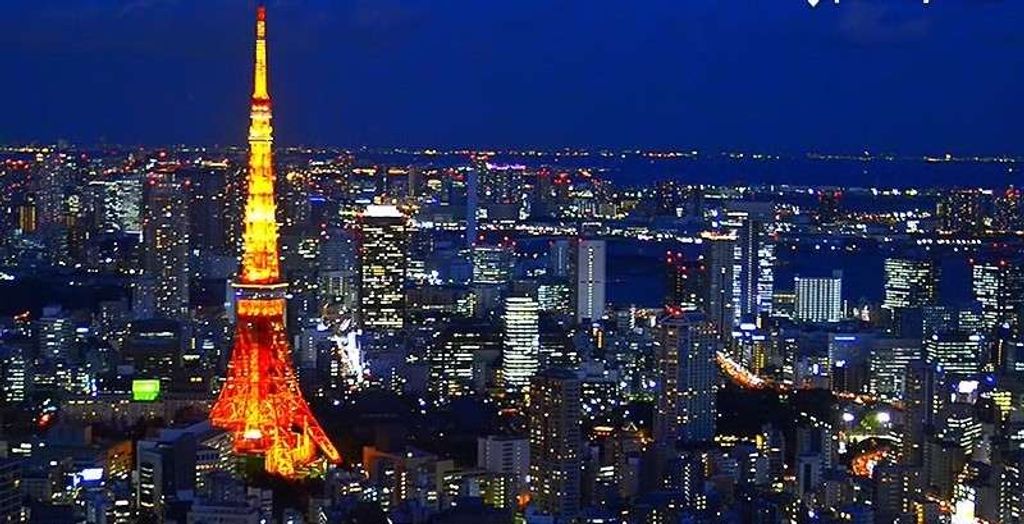 Tokyo is the perfect place to go all out without anyone looking at you like crazy. Can you imagine wearing a cosplay and walk around in your country? People will be looking at you like you're crazy. But, in Tokyo, you are just another cool passerby hanging out.
If you are visiting Tokyo, other than visiting the popular destinations, you should do some cool and unusual things you can't find back home. Tokyo is the perfect place to do the things you've always wanted to do but can't. Like maybe go Mario karting around the city? Eat with an owl (it's not that weird, I promise) and many other things! Wondering what else you can do in Tokyo?
8 cool and unusual things to do in Tokyo
1. Watch sumo tournament or practice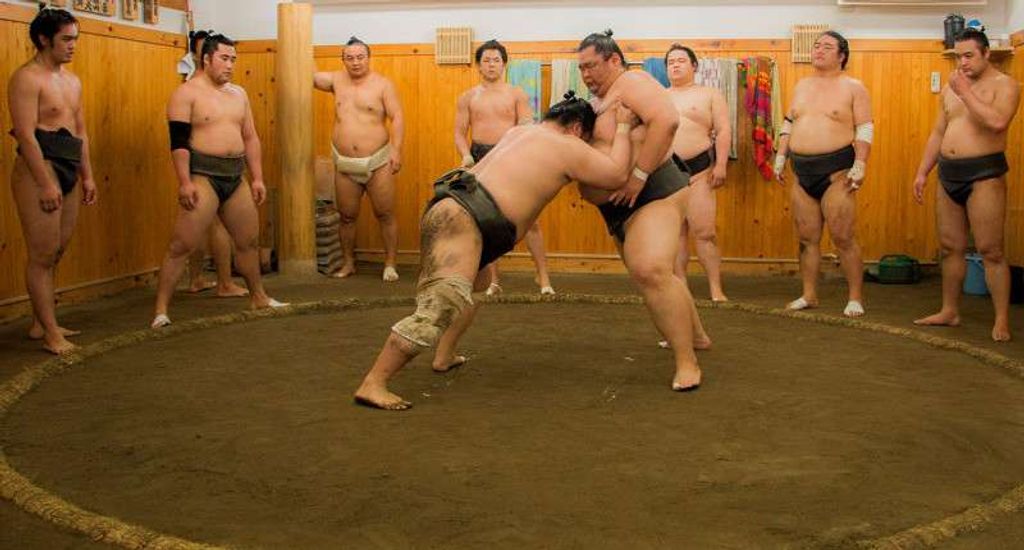 Sumo is a Japanese style of heavyweight wrestling, where two men wearing only a mawashi, a loincloth in Japanese, face each other in a circular ring (dohyo), pushing, grappling and trying to throw each other. Only 3 of the 6 of the sumo tournaments are held in Tokyo, with specific dates making it quite difficult to watch them.
Don't worry, you can still watch sumo practice (Keiko). It is truly a unique experience to watch sumo wrestle up close. You can watch them in the morning (almost every day, but check ahead!) at stables all around Tokyo.
Here are some places where you can watch sumo practice.
Musashigawa Beya in Uguisudani
Kasugano Beya near Ryogoku Station
Takasago Beya near Asakusa Station
If you want to make everything easier, and just basically show up to watch the sumo practice, join this Early Morning Sumo Practice in Tokyo and the Sumo Museum tour to truly experience the sumo culture in Japan.
For the complete sumo watching guide, click here to see dates for tournaments, ticket prices, how to watch sumo practice, and more.
2. Eat at Vampire Cafe
Dine at the vampire-themed cafe in a spooky candlelit space with red velvet curtains and spooky decor.The menus depict the theme of the cafe as well with coffins, cross-shaped, and the use of red sauce resembling blood.
Address

La Paix BUILDING 7F 6-7-6 GINZA CHUO-KU TOKYO (map)

Business hours

5:00 pm - 11:00 pm (Everyday)

*Last Order 10:00 pm

Phone

03-3289-5360

Website
3. Go real-life Mario karting around the city streets
Play real-life Mario Kart through the streets in Tokyo! You can wear Mario Kart characters costume and go Mario karting around the city streets without the cops stopping you or people judging you. All you need is a valid driving license (Japanese, international, SOFA, etc). You truly can't experience this anywhere else.
Don't know how you can experience it? Got you covered. My recommendation is this TOKYO Street Go Karting experience. You will get to see top landmarks such as Tokyo Skytree, Asakusa, Ginza and many more places from a different point of view through this go-karting experience. Through the tour, you will not only have an experience go-karting around Tokyo streets with a Mario Kart costume, you will also have a private guide to enhance your experience.
4. Eat at Christon Cafe
You can eat in the catholicism-themed cafe under the vaulted ceilings, candlelit chandeliers, and polished wooden altars giving a feel of eating in a cathedral. The place is filled with statues of Christ weeping blood and haloed Virgins. The menu is uniquely cross and coffin-shaped.
| | |
| --- | --- |
| Address | 〒160-0022 Tokyo, Shinjuku, 5 Chome−17−13, オリエンタルウェーブビル (map) |
| Business hours | 5:00 pm - 11:30 pm |
| Phone | 050-7300-4502 |
| Website | |
5. Robot Restaurant
This is a popular restaurant filled with raucous pop-culture show with robotic monsters, dancers & lasers, where you focus more on the show rather than the eating part. This is more of an experience of watching shows rather than eating. You have to pay an entrance fee to watch the show with specific schedules. You can check the schedule by clicking here.
You can also click here to purchase tickets and shuttle bus to deliver you to the restaurant.
Address

1-7-1 Kabukicho Shinjuku-ku Tokyo, Japan (map)

Business hours

4:00 pm - 11:00 pm

Phone

03-3200-5500

Price

Entrance Fee-: ¥8000

Meal: ¥1000-¥1500

Website

6. Strike a pose at Purikura no Mecca
Purikura is basically a photo booth, but it's not an ordinary photo booth. Here, take pictures and you can control/edit them on the spot where you can apply fake eyelashes, change eye and hair color, and make your legs look longer and slimmer, enlarge your eyes, add cute decorations and more. These features are all optional and you can make yourself look way better (or more strange, if you want). It's a great way to capture memories while you are in Japan!
| | |
| --- | --- |
| Address | 〒150-0042 Tokyo, Shibuya, Udagawacho, 29−1 (map) |
| Business hours | 24 hours (Everyday) |
| Phone | 03-3461-2988 |
7. Alcatraz ER
Experience eating inside the filthy cells in a Japan's corrupt-mental-institution themed restaurant. Other than the horror theme of the food and the gruesome decor, the staff enacts various regular "shows" where a diner will be pulled from their cell by horrific clowns and nurses to be "experimented on" with giant syringes and fake penises.
| | |
| --- | --- |
| Address | 2-13-5 Dogenzaka | Harvest Bldg 2F, Shibuya 150-0043, Tokyo Prefecture (map) |
| Business hours | 5:00 pm - 11:30 pm (Everyday) |
| Phone | +81 3-3770-7100 |
| Website | |
8. Visit the Meguro Parasitological Museum
The only establishment dedicating itself entirely to parasites, this is a unique thing to experience while you are in Tokyo. Here you can see 45,000 displays of parasite specimens. If you have a weak stomach, however, I definitely don't recommend this.
| | |
| --- | --- |
| Address | 4 Chome-1-1 Shimomeguro, Meguro, Tokyo 153-0064 (map) |
| Business hours | 10:00 am - 5:00 pm (Wednesday-Sunday) |
| Phone | 03-3716-1264 |
| Website | |

Enhance your Tokyo trip with a private guide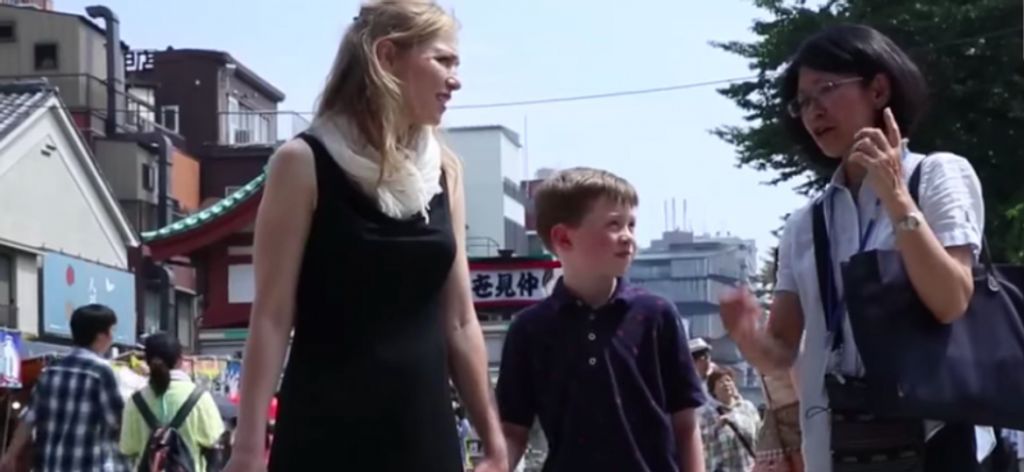 There are still many more cool, unique, and unusual things you can do in Tokyo. However, some are hidden to foreign tourists and only locals would know. Find out more cool and unusual things to do by hiring a private guide in Tokyo. They know off-the-beaten-path attractions and they can take you there to experience them and make your trip more even more interesting. There are so many more advantages you can get by hiring a private guide.
Where to hire tour guides?
There are many websites where you can hire tour guides, but you never know what you are getting into, whether the guides are quality guides or not. Or whether the website is trustworthy or not.
That's why I'm recommending you TripleLights. The website offers many qualified tour guides options in Tokyo and other areas of Japan from which you can choose according to your needs and preferences.
Recommended tour guides in Tokyo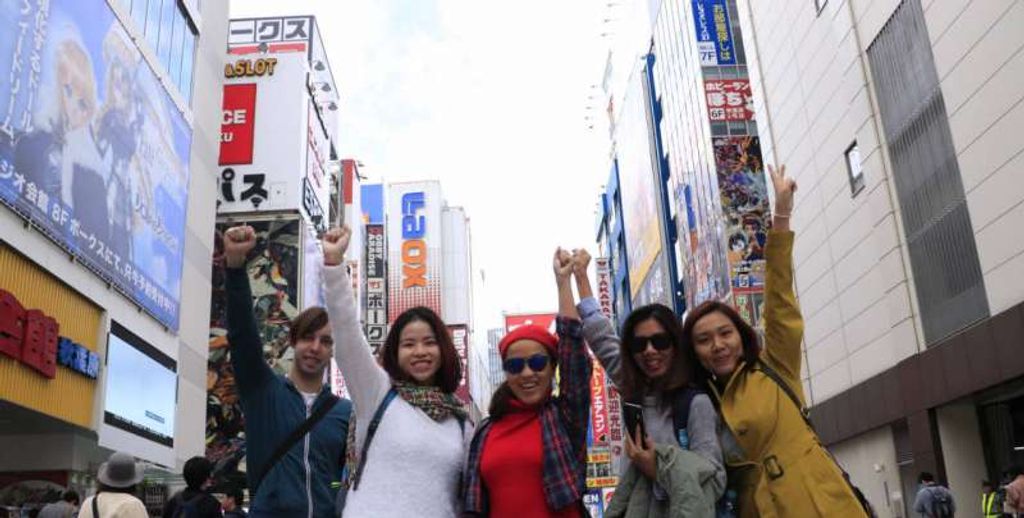 You don't have to look very hard to find a great private guide for you. Here is a list of great tour guides in Tokyo. If you are traveling to Kyoto, click here for guides in Kyoto, and for other areas of Japan, you may want to click here.
If you are not necessarily looking for a specific private tour guide but would like to choose from private tour options, here are some other useful links if you are looking for private tours in Tokyo and Kyoto private tours and also private tours in other areas of Japan.
I hope this article helps give you ideas of some cool, unique, and unusual things to do while in Tokyo and more recommendations. Have a great time in Tokyo!