Art is everywhere in Tokyo. Hundreds of galleries are scattered across the city, numerous museums showcase artwork from around the world, and even vast complexes dedicated to the world of art can be found in the Roppongi area. But if you are craving art, but still can't find it, then look no further, as here are our top five places to enjoy art in Tokyo:
The National Art Center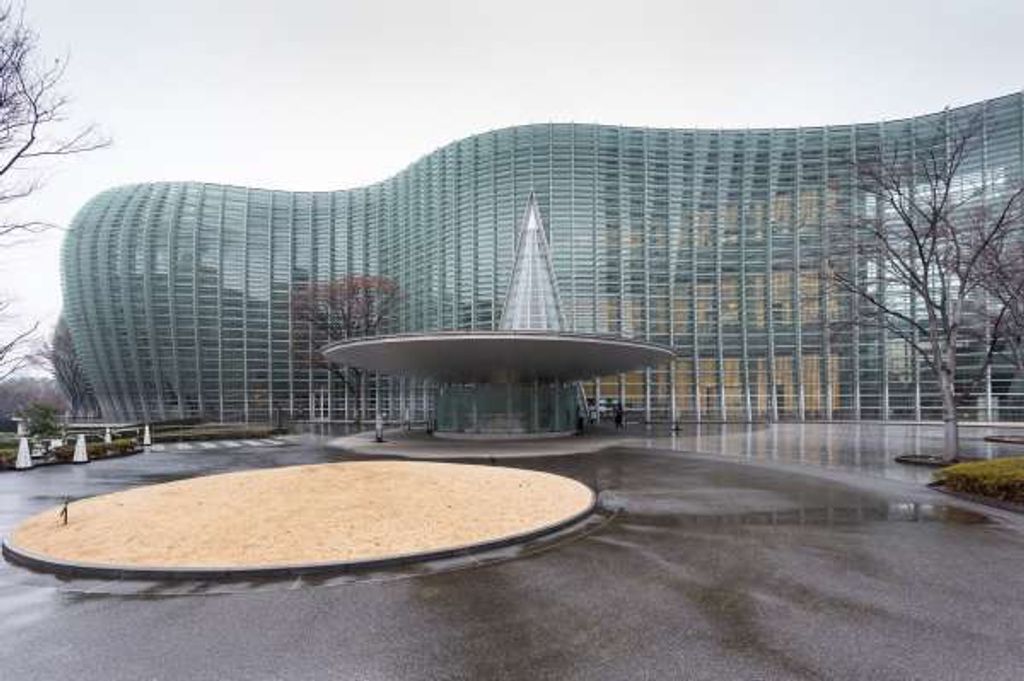 (image by flickr.com)
The glass wall exterior follows a natural curve just like a curtain. There are places to sit everywhere within the museum and you can relax bathed in the natural light that floods in from the curtain wall. The expansive museum space is comfortable no matter where you go. Another place of note is the atrium near the entrance. There are 2 reverse cones that really stand out and both of them are a café and restaurant. They are free-standing structures without any supporting pillars so they seem to be floating in space…The 3rd-floor restaurant "Brasserie Paul Bocuse Le Musee" is a Michelin 3-star French establishment produced by Paul Bocuse. The first branch opened outside of France is visited by gourmets from all over the world. While there is admission to enter the exhibition rooms, entry into the atrium outside of the café and restaurant is free.
Like the Musée d'Orsay, the Kunsthaus Zürich and other world-famous museums of fine art, the National Art Center in Tokyo also exhibits famous works of art at the same time in a grand space. There are many modern paintings by Impressionists such as Monet, Renoir and Van Gogh which you can see up close. As well, there is a plentiful introduction of contemporary art including media art with the latest technology and special exhibitions by young artists.
There is a shop that occupies two places on the 1st and basement floors. The branch on the 1st floor sells items such as original goods and pastries via collaboration with a venerable shop in Tokyo, and this is the place to obtain products that cannot be bought elsewhere. In the basement branch, there is new art from Tokyo, regardless of popularity and genre, including manga, art books and works by young designers.
Admission: Various
- Guidebook from Planetyze about The National Art Center
- Reviews from TripAdvisor about The National Art Center
- Tours of The National Art Center
Nezu Museum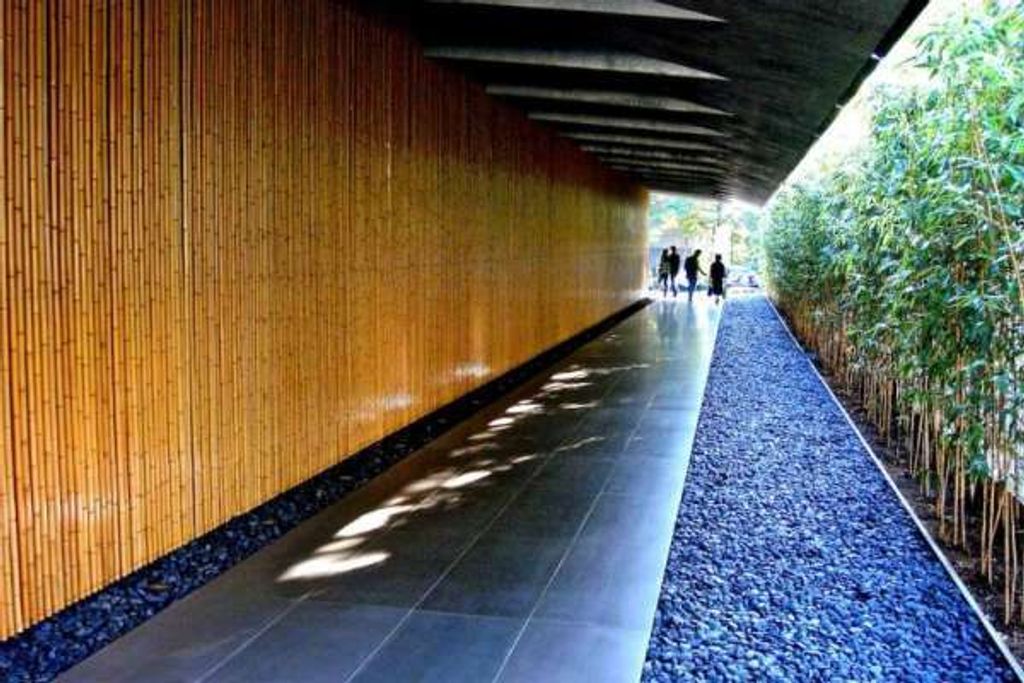 (image by flickr.com)
Nezu Museum is located at the back of a street which has all of the high-brand stores such as Cartier and Chloe. A long straight corridor reminiscent of a bamboo forest will take you into the museum where you will experience a tranquil and gentle space. The museum is an urban art gallery where you can appreciate old Asian art while relaxing.
It is here that old works of art from Japan and Asia collected by industrialist Kaichiro Nezu Sr. (1860-1940) have been preserved and displayed. Nezu, who had a deep interest in old art since his youth, moved his headquarters from his home in Yamanashi Prefecture to Tokyo whereupon he not only ran a railroad company but also participated in politics and education to much success.
At that time, he devoted himself to study of the tea ceremony which spurred him on to collect art works, and it is said that the collection was superb. Afterwards, Nezu declared in his will that his possessions would not only be enjoyed individually but "enjoyed with a large number of people", and so in 1941, Kaichiro Nezu Jr. opened this collection for display to the public. This was the beginning of the Nezu Museum.
In 1945, a majority of the museum including galleries and the tea room had been burned down in the war, but was rebuilt in 1954. Following that, there were further additions and restorations which has given rise to its current structure.
The collection consisted of 4643 works at the time of the museum's opening, but with the purchase of further artifacts and philanthropic donations, there are now 7414 works including 7 National Treasures, 87 Important Cultural Properties and 94 Art Treasures. There is a wide range of antiquities of many genres such as paintings, writings, sculptures, ironworks, pottery, lacquerware, woodworking, dyeing and weaving, and weaponry. As well, there is an important collection of tea utensils.
Admission: ¥ 1,200
- Guidebook from Planetyze about Nezu Museum
- Reviews from TripAdvisor about Nezu Museum
- Tours of Nezu Museum
Tokyo Midtown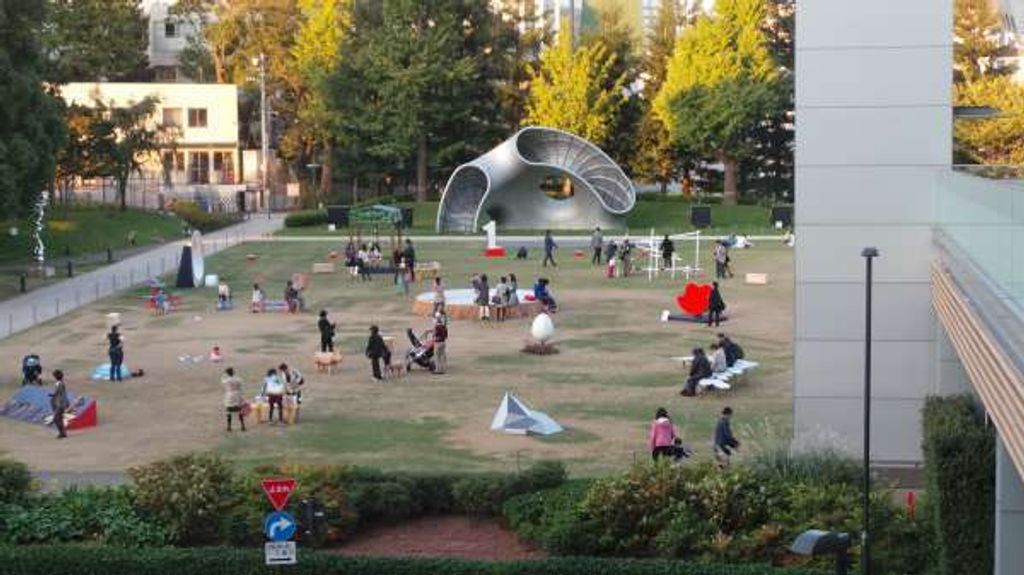 Since its opening in 2007, it's been the new landmark that has affected the masses of people in Roppongi. Tokyo Midtown is a multi-purpose complex with a new sensation where you can feel that there is art everywhere along with the beautiful interior and spacious garden.
Tokyo Midtown, which continues to show what a new city should be since its 2007 opening, is a multi-purpose community consisting of 6 buildings and a wide green space. One of those buildings, Midtown Tower, has that view of a new skyscraper along with Roppongi Hills as Tokyo's tallest building. Within Tokyo Midtown, there are various shops, restaurants, offices, a hotel, a clinic, and other facilities, and is also famous as a place for art. The Suntory Museum, a historical facility that was first opened in 1961, the art research center 21_21 DESIGN SIGHT, and the base for the design network, Tokyo Midtown Design Hub, have all been moved and opened here at Midtown to hold a variety of planned exhibitions of any size. There is also the first-class hotel, Hotel Ritz-Carlton, within Midtown that has also become the talk of the town.
There is a green space at Tokyo Midtown that is so lush that it's hard to believe that it is located in Roppongi, one of the main entertainment quarters of Tokyo. With the appearance of this green space, the area has transformed from just a mere place to consume and spend to a neighborhood to relax. In Midtown Garden, there are trees such as cherry and camphor whose branches spread out and a brilliant green grassy plaza which is filled with people taking a break. As well, LAN can also be used not just inside the buildings but in the garden so that you can make use of that high technology while relaxing there. In winter, there is a skating rink and Christmas illumination, and other various events held throughout the year, so that Tokyo Midtown has become a popular spot where endless numbers of people come to meet.
Admission: Free
- Guidebook from Planetyze about Tokyo Midtown
- Reviews from TripAdvisor about Tokyo Midtown
- Tours of Tokyo Midtown
Mori Art Museum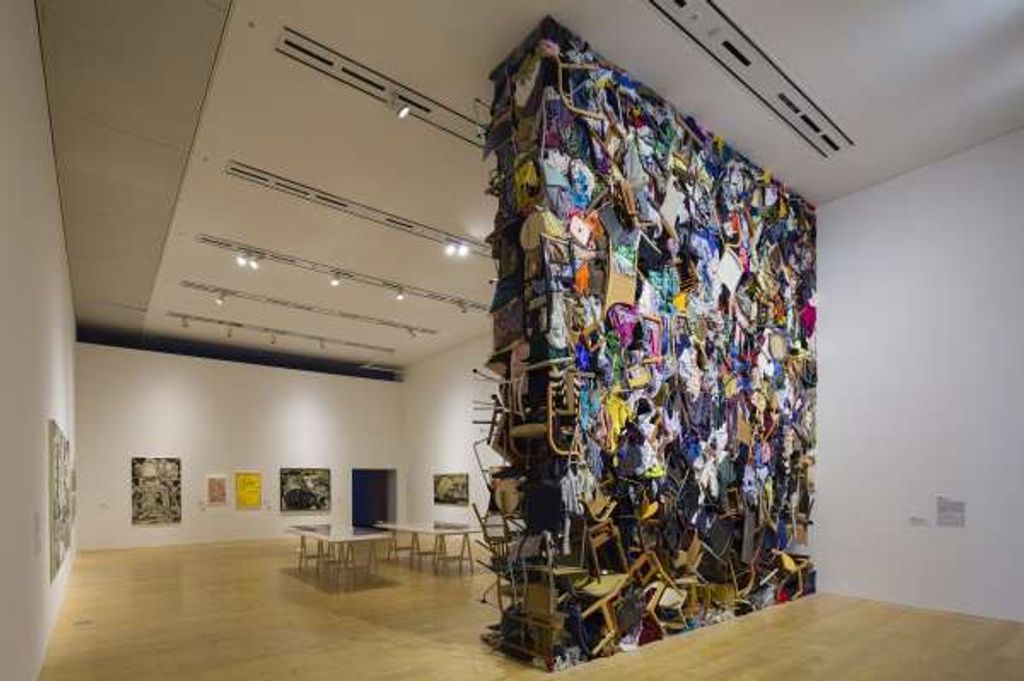 (image by flickr.com)
The Mori Art Museum on the 53rd floor of Roppongi Hills is a place where you can enjoy the latest contemporary art and Tokyo City View from a 360-degree observation deck. You can feel that the streets of Tokyo is art in itself. At this art museum which opened in 2003, the motto is "Art & Life: The realization of a society where you can enjoy art in any situation within life" (Fumio Nanjo, Mori Art Museum Director), and exhibitions of the world's artists are held with a focus on contemporary art.
Admission into the museum is included as a set with entry into the Tokyo City View observation deck on the 52nd floor, so you can enjoy the art and a panoramic view of the city right from the deck. You can especially get a close view of Tokyo Tower which is very beautiful. There is also a stylish café and bar there so you can also enjoy a break and a meal while viewing the scenery of Tokyo. In particular, the Mori Art Museum is open late so it's possible to savor both the art and the night view up to 10 p.m. Enjoying the art and the Tokyo scenery as a set is a refined arrangement that exactly matches art and life.
Furthermore, for extra admission, you can also get up to the heliport on the very top floor. Unlike that view seen through the glass of the observation deck, you can experience that dynamic view while feeling the air around you. Having fun, the nightlife, and then art. If you want to spend a day in Roppongi with all of that entertainment and energy, then a visit to enjoy the Mori Art Museum on the top of a skyscraper and the Tokyo view should be on your list.
Admission: Adult: ¥ 1,800 / Child: ¥ 600
- Guidebook from Planetyze about Mori Art Museum
- Reviews from TripAdvisor about Mori Art Museum
- Tours of Mori Art Museum
The National Museum of Western Art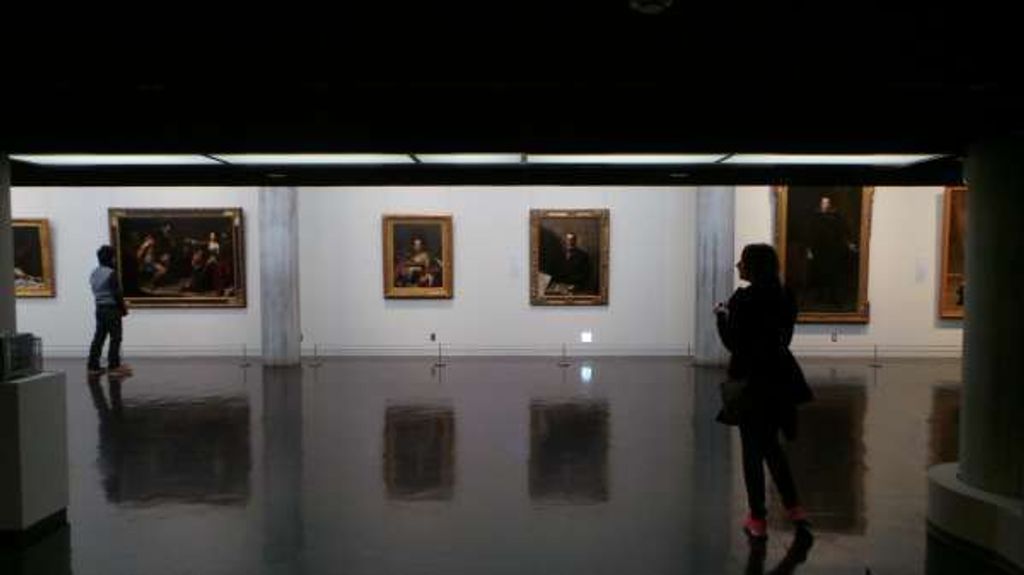 This is a museum that was constructed to answer Japan's ability to introduce Western art. It is filled with works from a personal collection centering on Impressionist paintings and the sculptures of Rodin.
The president of a private company, Kojiro Matsukata, while suffering through the tough times along with other people, traveled to Paris and ultimately understood the current conditions for being exposed to Western art. The inspiration to start a museum came from his decision to bring back many works of art to Japan. Despite the postwar complications, he made a promise with France "to keep them in safekeeping and exhibit them at a special museum of art". The first national museum to handle Western art was born.
The main works of art are from Western Europe centering on France. Works from Russia and North America are also included depending on the era. Of particular note are the many works of Rodin due to Matsukata's later requests for advice from Leonce Benedite who was the curator of the Musée Rodin in France. Every year for 2 days in September, there is a Fan Day which is free for visitors. Various events are planned for enjoyment at the museum. At the December "Christmas at the Museum", concerts and works related to Christianity are explained.
The main building of the museum is a part of Le Corbusier's architectural works included in "Le Corbusier on Architecture and Urban Planning" that the French government took to heart and proceeded with. Examples of his architecture around the world are being registered as World Heritage sites. The main building is a structure of reinforced concrete, something that was unique at the time. Also of note is the roof garden along with the windows and exhibition rooms, etc. that were designed to envisage "a museum of unlimited growth". The architectural map is freely available in the permanent exhibition room.
Admission: ¥ 430
- Guidebook from Planetyze about The National Museum of Western Art
- Reviews from TripAdvisor about The National Museum of Western Art
- Tours of The National Museum of Western Art