Spring is here soon! You know what it means, it's the cherry blossom season!

Cherry blossoms are very popular among tourists and enjoyed by locals as well. It continues to attract people from all over the world to visit Japan to enjoy the cherry blossom.

But, how to enjoy cherry blossoms in Tokyo? What is the best way to enjoy Hanami (flower viewing) in Tokyo? Where are the best spots to enjoy hanami? It can sometimes be a hassle as usually during the spring season, some spots are packed with people that you can barely see and do anything. But, don't worry I've got you covered.

In this article, I am going to share with you some of the best places to view cherry blossoms in Tokyo, the best ways to enjoy hanami, and more recommendations. So, keep reading!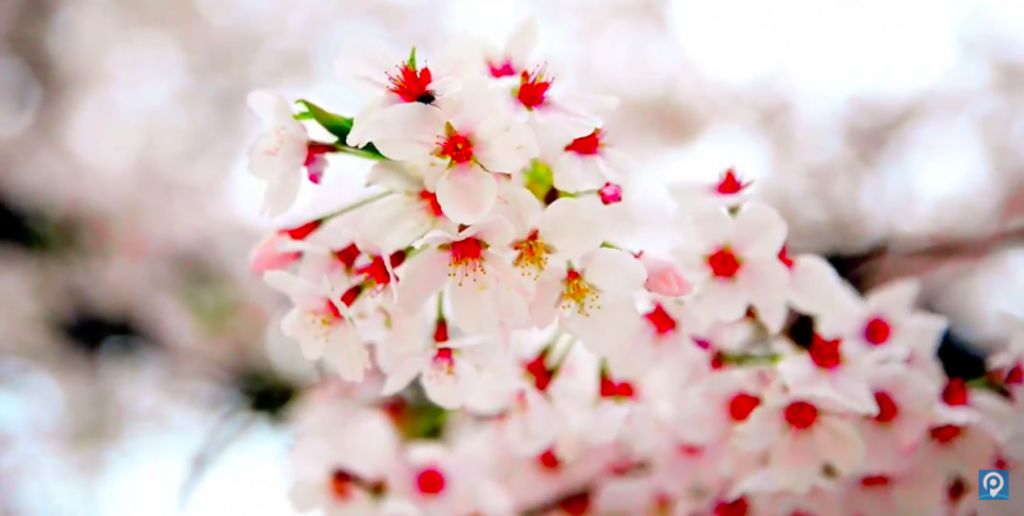 What is Hanami?
Hanami is a Japanese word that's literally translated to 'flower viewing', however, it's often referred as 'cherry blossom viewing'. Hanami is a Japanese custom where people gather with friends or family to enjoy the transient beauty of the cherry blossoms.
This custom is believed to have started during the Nara period. In cities like Tokyo, having celebrations under the sakura at night is also common. Hanami at night is called yozakura.
When and How to hanami?
Hanami is done during the cherry blossoms seasons! Usually, it is done when the flowers are in full bloom. You can click this link for a complete guide of 2018 cherry blossoms forecast.
Hanami can just be a stroll in the park, but it is traditionally done by making picnics under the blooming trees. People fill the park to eat and celebrate under the cherry blossoms. Hanami picnics have been held in Japan for centuries.This is not only done by locals but also becoming more and more popular among tourists.
You can also do hanami by renting a boat and row around in some parks that have ponds or moat, like Inokashira Park and Chidorigafuchi Park.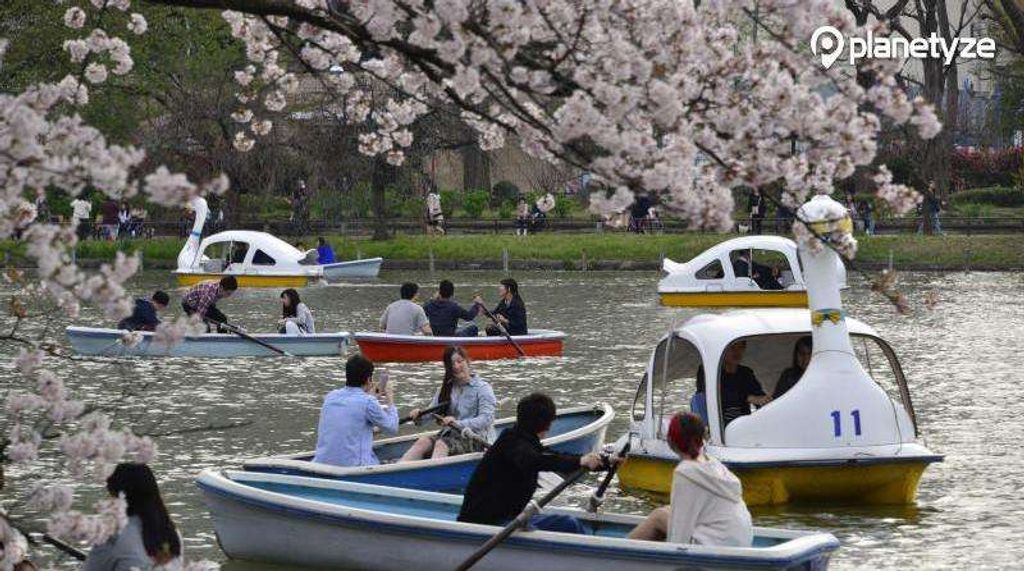 Look:
There are some etiquettes you should follow when you hanami:
-- Treat the trees with care. You should not destroy the tree in any way (pull or shake the branches, pick the blossoms, stand of its roots, climb the trees, etc)
-- Don't leave your trash. After hanami, you will usually have lots of garbage from the food and drinks. Keep in mind that some parks don't have garbage bins.
--Always check and follow the rules. Some parks have specific rules. Some don't allow barbecuing, some don't allow alcoholic beverages, and some have curfews in the evenings, so always check before you go.
What's the best way to hanami?
Well, you need to find a good spot to do hanami. Keep in mind that in popular cherry blossom spots, it can get really crowded. Reserving a picnic spot before the party is held is really common. It can get very crowded and usually, no spots are left if you don't. People usually spread a picnic sheet early in the morning and mark it with a name and party's starting time to reserve the spot. However, keep in mind that in some parks, leaving sheets unattended is not allowed.
Also...
Bring food and drinks you like and enjoy. You can bring your own from home or get snacks from nearest convenient stores. You can also get hanami bento (Japanese lunch box) from department stores. Some people even cook on the spot! Just keep in mind that some parks don't allow barbecuing or even hanami parties, so always check beforehand.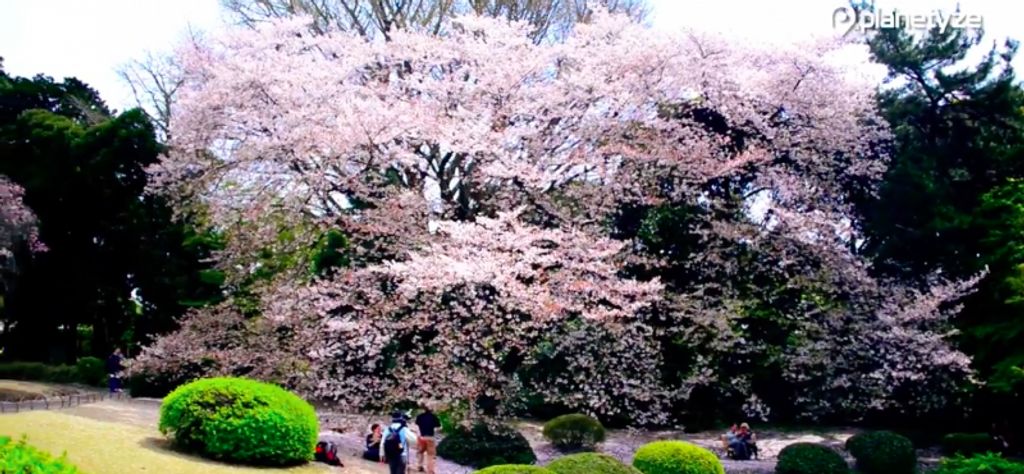 To best enjoy your hanami, there are some things you usually need for a hanami:
Picnic sheet- so your clothes don't get dirty. A typical one in Japan is made from plastic.
Food or snacks and drinks- is it really picnic without food? It's for you to enjoy while also enjoying the cherry blossoms
Cushion/ folding chair- it is common for people to bring a folding chair to hanami, so it'd be more comfortable. Bringing portable cushion also helps just in case you need extra comfort.
Garbage bag- you need to clean your garbage after hanami. Keep in mind that some parks don't have garbage bins.
Paper cups, plates, and disposable chopsticks- for easy clean and convenience, just use this.
Wet tissues/ wet wipes- in case you spill the food or drinks, this comes in handy to clean
Blanket- it can be chilly as it is the spring season, so extra warmth would be nice.
Where are the best spots to hanami in Tokyo?
Here are some popular spots for Hanami in Tokyo: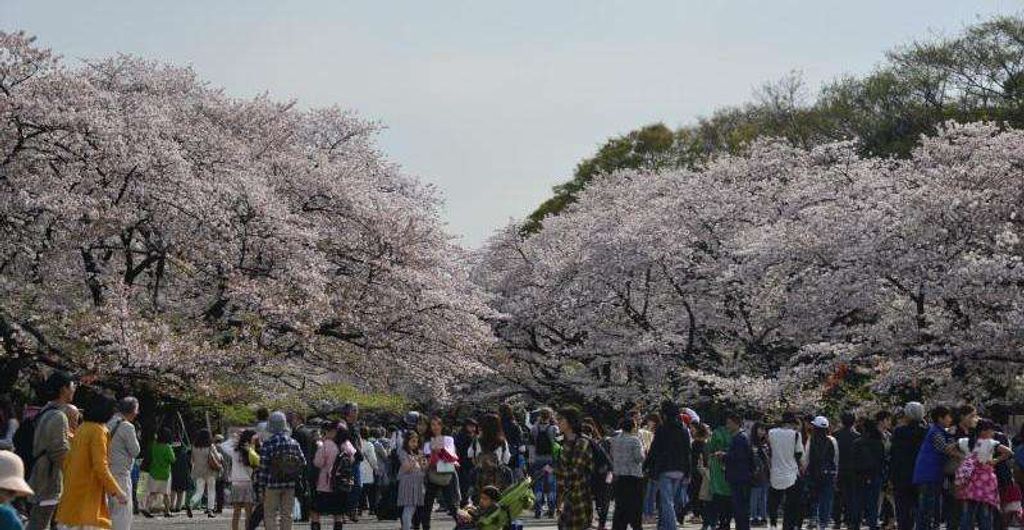 Ueno Park
This park is one of the most famous and crowded spots for cherry blossom viewing in Japan. But don't let that stop you from coming to this park. The crowd and its fame show that this is one of the best sakura spots in Tokyo. Thanks to its breathtaking view, thousands of heavily bloomed trees along the street, and many sakura-themed festivals and parties, this continues to be one of the best sakura spots. You can make picnics under the trees along the road, and buy food from the festivals!
| | |
| --- | --- |
| Address: | 〒110-0007 Tokyo, Taitō, Uenokoen, 5−20(map) |
| Phone: | 03-3828-5644 |
| Business hours: | Everyday ( 05:00 AM - 11:00 PM ) |
| Website: | |
Shinjuku Gyoen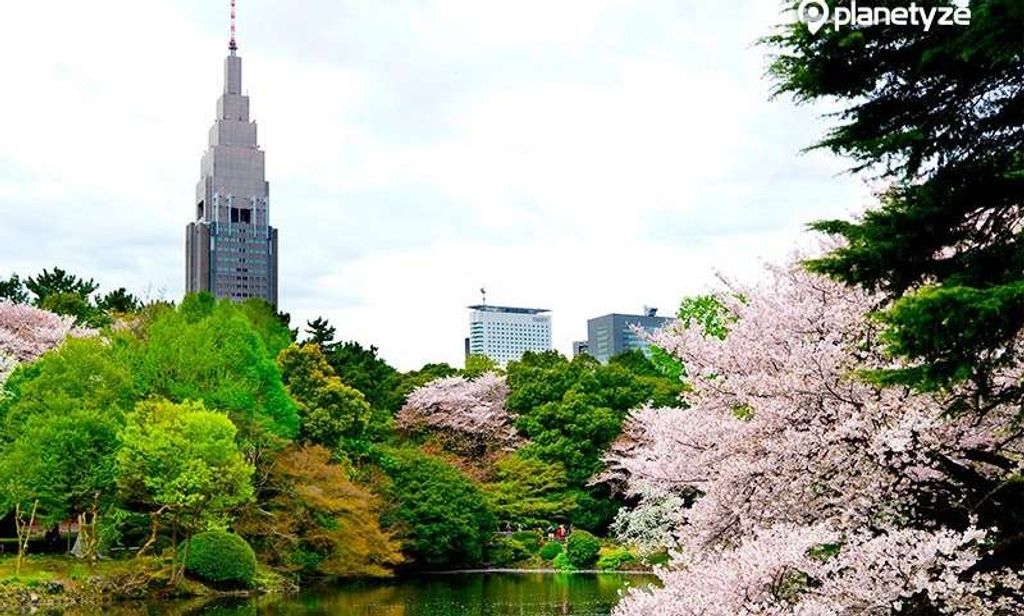 This park is one of Tokyo's largest and most popular park as well. This is one of Tokyo's best sakura spot as it features more than 1000 various sakura trees, with some early and late-blooming trees. This is a great hanami destination thanks to its spacious lawn areas and calm and peaceful atmosphere. But, keep in mind that alcoholic drinks are prohibited.
Address:

Shinjuku Gyoen, 11 Naito-machi, Shinjuku-ku, Tokyo (map)

Phone:

03-3350-0151

Business hours:

Price:

Tuesday-Sunday (9:00 am- 4:30 pm) *closed on Mondays

Last entry 4:00 PM

Open on National Holidays, but closed the next weekday

29th Dec. - 3rd Jan.

Adult: 200 JPY

Elementary and Junior high school student: 50 JPY

Infant: Free

Website:

https://www.env.go.jp/garden/shinjukugyoen/english/2_guide/guide.html
Slightly off-the-beaten-path for sakura spotting
For those of you looking for a slightly less crowded park for hanami, here's where you should go:
Showa Kinen Park
This park is located outside central Tokyo, and is one of Tokyo's largest public parks. There are about 1500 cherry trees, which usually bloom a few days later than those around central Tokyo, so it's perfect if you missed the full bloom sakura in central Tokyo. You might even see some tulips, daffodils, and lavender too. You can also rent bicycles for around 400 yen/3 hours to circle around the huge park while enjoying the cherry blossom.
Address:

3173 Midoricho, Tachikawa, Tokyo 190-0014 (map)

Phone:

042-528-1751

Business hours:

Price:

March 1 to Oct. 31 (9:30 am to 5:00 pm)

Nov. 1 to the end of Feb. (9:30 am to 4:30 pm)

Apr. 1 to Sept. 30 on Saturdays, Sundays and Holidays (9:30 am to 6:00 pm)

Adult (over 15): 410 yen

Preschool: free

Elementary and junior high student: 80 yen

Adult (over 65): 210 yen

Website:

http://www.showakinen-koen.jp/guide-english/schedule-english/
Koganei Park
This is another large public park in the western suburbs of Tokyo. Here, not only you can find more than a thousand cherry trees, there is also an Edo-Tokyo Open Air Museum. This is a good spot for hanami picnic, enjoying the cherry blossoms and eating with family or friends. The cherry trees typically bloom a few days later than those around central Tokyo, so it's perfect if you missed the full bloom sakura in central Tokyo.
What else can you do for a better hanami experience?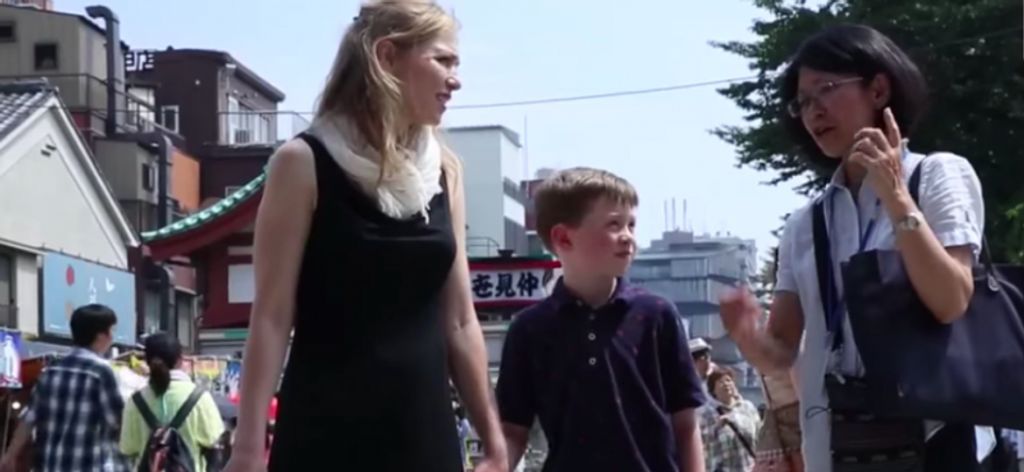 Well, there's always this option: hiring a private guide.
Guides are experienced and knowledgeable about Japan and cherry blossom spots. They can find the perfect spots for your hanami.
They can teach you the real tradition of hanami and a better understanding of Sakura rather than just taking a stroll and taking pictures. They can give you local insights for a great hanami experience.
Not only you can get a better experience of hanami, it's more convenient as well. Your guide will be able to find great places for you and take you to them, you don't have to figure out the directions, transport and other details. Just enjoy the cherry blossoms!
Your guides can even bring you to places where there are unique and unusual cherry blossom-flavored food or snacks you can try!
Recommended guides
Look:
There are many places on the web where you can hire guides, but you never know whether they are a good and trustworthy website or not. That is why I'm recommending you TripleLights. The website offers many local tour guides options in Tokyo from which you can choose according to your needs and preferences.
The guides are qualified and experienced. Through the website, you can watch the guides' personalized videos, read the reviews of each guide, check their availability and service cost to help you find the right guide.
Where to hire a guide and what are the recommended private tours?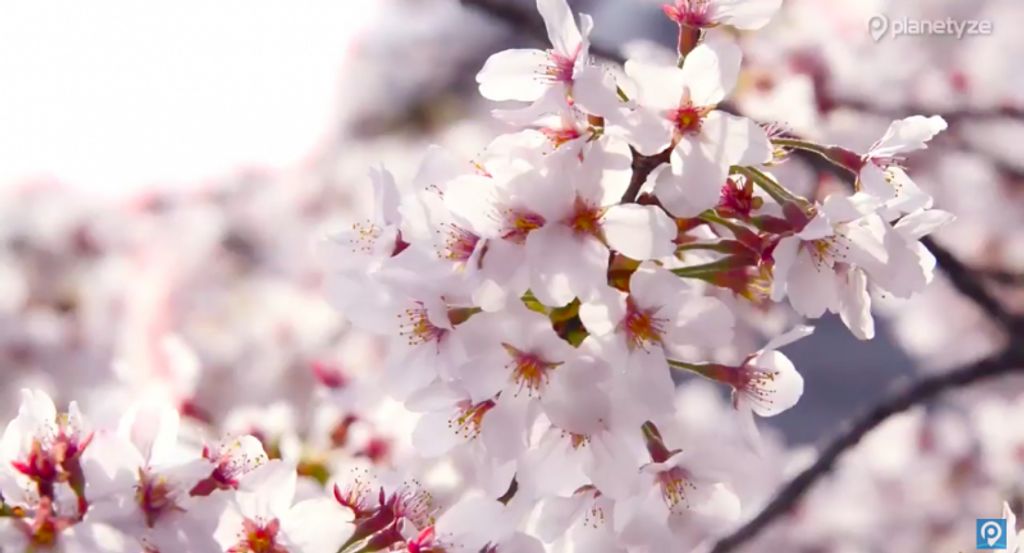 Here is a list of great tour guides in Tokyo, if you are looking for guides to make your hanami experience more interesting. Here is also a list of Kyoto tour guides, and guides in other areas of Japan.
Here are some recommended cherry blossoms private tours you can join for an enhanced cherry blossom spotting experience.
I hope this article provides useful information of the best places to hanami, the best ways to enjoy hanami, and where to hire a guide and join private tours. I hope you have a great time sakura spotting!