Christmas is incredibly popular in Japan. Although Christmas in Japan might not be traditional, there are many places to see and things to do that keep the Christmas spirit alive. With almost every store chiming with carols and Christmas themed sweet treats for sale at convenience stores you can enjoy the wonderful festive season in Japan. See what makes Christmas unique in Japan, and learn to experience a Japanese Christmas like a true local. Here are some the places to go and things to see during the Christmas season.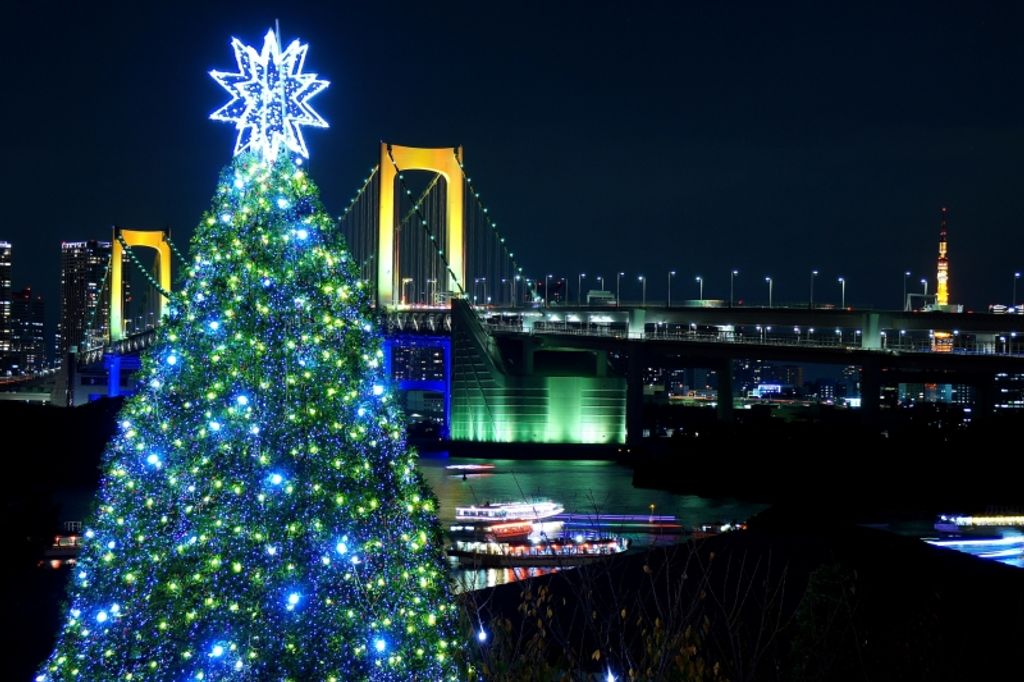 Christmas Food
Other than seeing your loved ones, there is nothing more important at Christmas than Christmas food. Finding your traditional foods such as turkey roast or cranberry sauce might be nearly impossible but Japan makes up for it. During the month of December several German-themed Christmas markets are held that serve more traditional foods such as fruitcakes, soft pretzels, mulled wine, beer and bratwurst sausages. Get lost in one of these festivals and you might just forget you are in Japan.
Wooden stalls selling trinkets and Christmas trees lit up with fairy lights create an atmosphere of Christmas that will remind you of home. They also have some rather impressive illuminations that truly set the festive mood.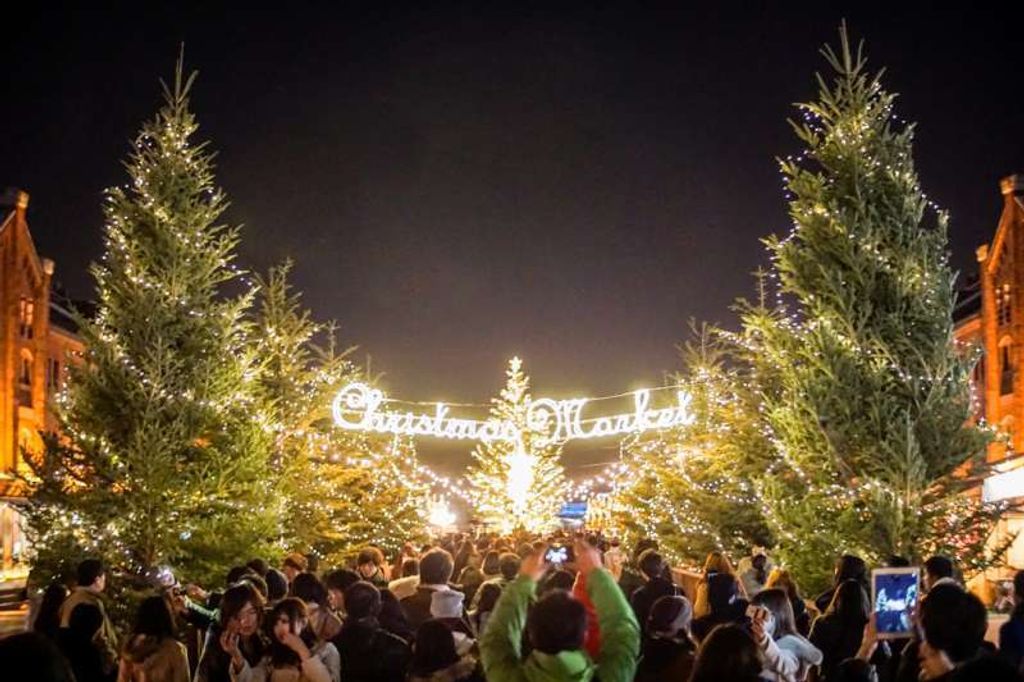 There are 5 Christmas markets in Tokyo:
Another, more Japan-specific trend is eating Kentucky Fried Chicken (KFC) during Christmas. During the Christmas season, KFC offers special package meals, which must be ordered in advance. They are known for selling out so you have to get in quick. Supposedly this all started thanks to a marketing campaign that suggested it was common in the West to eat KFC during the festive period. Even Colonel Sanders who stands outside of every KFC store is dressed up in Santa clothes.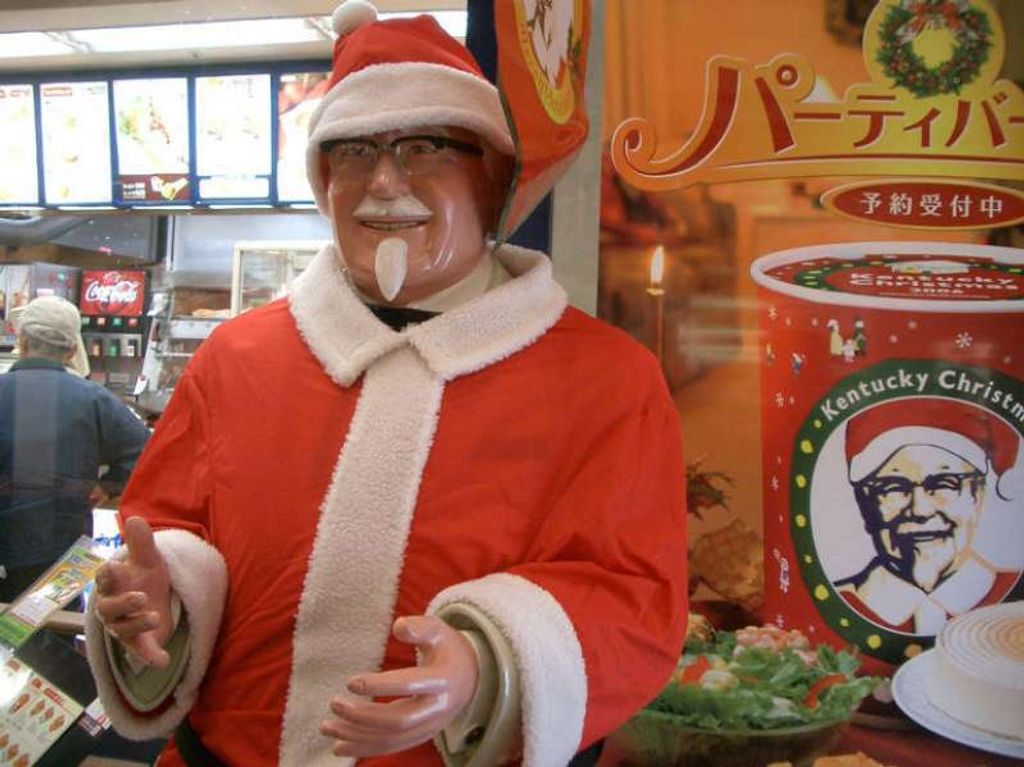 Most bakeries will start selling beautifully adorned Christmas cakes and cookies. The best place to look for Christmas desserts is usually in the depa-chika or the basement floor of well-known department stores. In the West, fruit cake is considered to be the traditional cake for the season. In Japan, the well-loved white sponge cake decorated with cream and strawberries is the most popular cake during this time of year.
Another great thing about Christmas in Japan is that many shops sell limited edition flavors and Christmas goodies. Starbucks always releases a special drink and convenience stores sell cute Christmas desserts.
Christmas is for Romance
In the West, we typically think about gathering together with our families to celebrate Christmas on the 25th. However, in Japan, it is not so common for families to spend the day together. This is mostly due to the fact that it is not actually a public holiday so work continues as per usual. Instead, it is common for couples to spend the 24th of December together. Usually going to see the Christmas illuminations, exchanging gifts and enjoying a romantic dinner. Thus many of the Christmas events tend to have a romantic vibe and lots of restaurants offer special couples dinner packages. Some young people will try to find a partner just to avoid spending this romantic day alone. Therefore, Christmas is usually celebrated on the 24th rather than the 25th, which is considered to be the true Christmas.
So, if you find yourself in Japan on the 24th, why not pluck up the courage to ask your crush out on a date?
Christmas Illuminations
Festive illuminations have become a popular attraction that usually stretches between November to December. The streets of many major cities are lit up at night with fairy lights. The most impressive is the Kobe Illuminarie which was first constructed to commemorate the victims of the Kobe Earthquake.
Famous Tokyo Illuminations include:
The Ashikaga Flower fantasy is also another illumination worth mentioning. It is one of the top three illumination events in the Kanto region of Japan. The lights are designed to resemble flowers and special light music shows create and amazing spectacle.
You can also buy your own decorations at many stores around Japan, such as Daiso or Nitori if you want to through your own Christmas party. Nitori is a good place to buy a Christmas tree and decorations.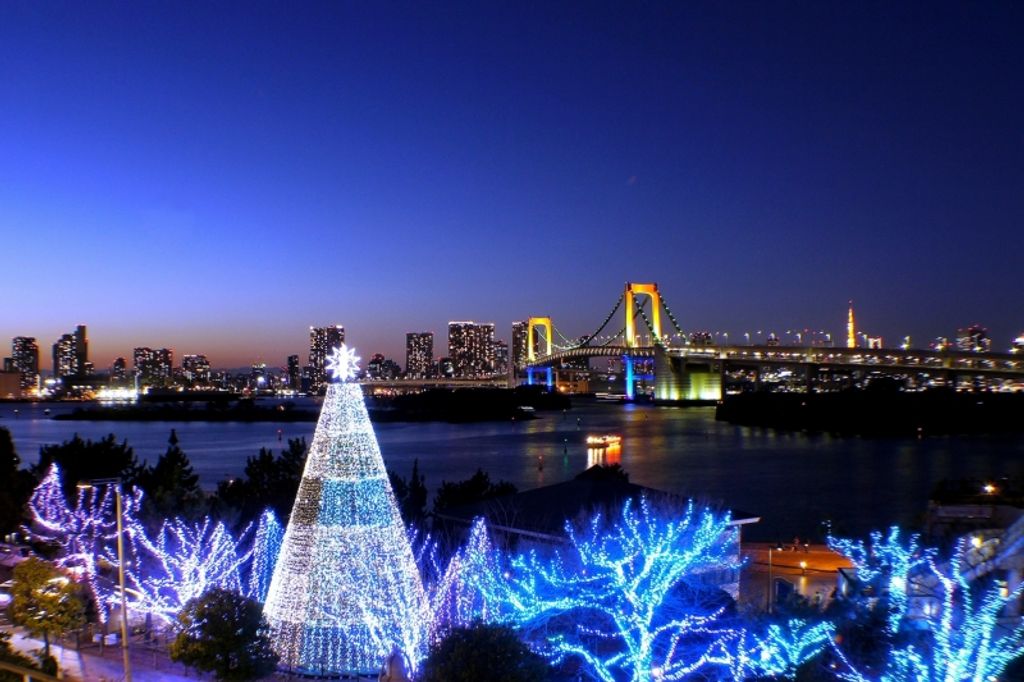 Do you want to make the most of your trip?
We wish you to have the best experience you can when visiting this wonderful country. Japan is certainly a country that has a rich culture and lot to see. Plan your trip carefully, and make the most of the short time you will have in Japan. For this, it is good to have someone that has knowledge about the place and about your interests, avoiding you to disappoint.
We recommend you to hire a private guide from GoWithGuide. Here are some advantages of the service:
Save your time: you will be able to go to more places and go to the right places for you.
Custom itinerary: you will be able to make the schedule the way you want, at the pace you want and according to your interests.
Qualified professionals to guide you: you can choose the guide you want and all of them are selected by our team for being well-capable.
Not a group excursion: Private experience that allows you to focus on the people that are traveling with you and with time flexible.
Affordable price: you must be thinking "Okay, but how much would it cost to me?!" and we are glad to say that it is cheaper than you think. Check the guides list to know the prices.
You can also join a tour from GoWithGuide too and get knowledge about the main spots selected by the guides. This way, you will certainly have a great experience visiting Japan.
If you want to go further to the country, you can also hire private cars from GoWithGuide that allows you to go to various places without having to worry about the public transportation system and schedule.
Triple Lights is a company that wants to help tourists in Japan to have a better experience visiting the country. If you want to know more about how can the company helps you, visit the website or contact one of the guides.
Recommended Blogs
Winter in Japan: 11 Things to Do and Places to See
Things to do in Tokyo in December - Events and Festivals
9 Best Tokyo Food Tours by Local Guides
Japan Itinerary 10 Days: Perfect for First Time Visitors
Shinjuku Shopping: Best Places to Shop