Planning a trip to Tokyo in December? Other than visiting the major attractions, are you looking forward to the events and festivals you can go to during the cold weather? But, what events and festivals are there in December?
Look no further. Read on to find the best events and festivals you can go to during your December Tokyo trip!
In this article, I'm going to share with you the events and festivals in Tokyo in December, some travel tips, and more recommendations.
December Events and Festivals
Winter Illuminations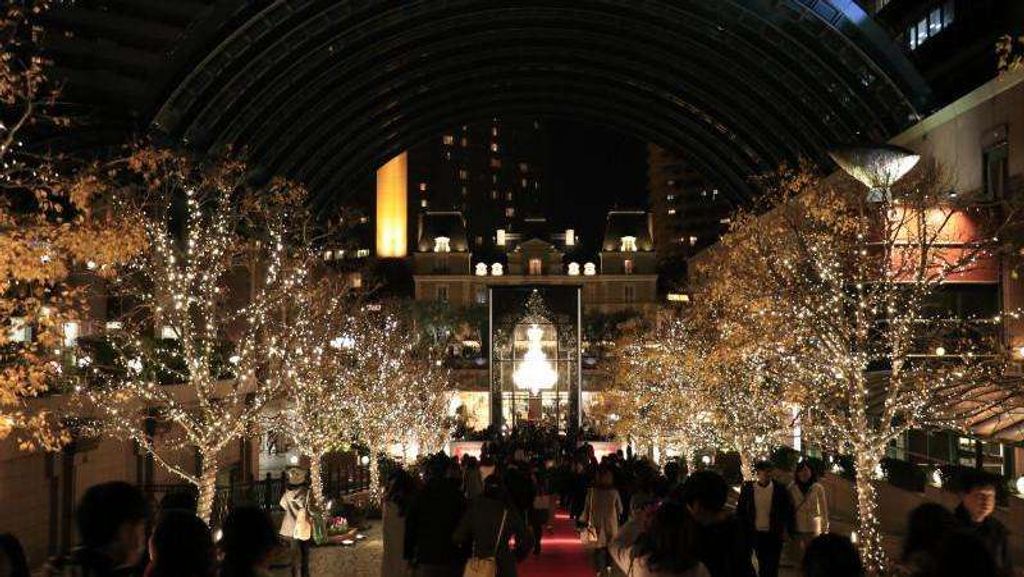 The winter weather is home to many illumination events. The sun sets a little earlier, making the night longer, perfectly lit with the beautiful illuminations. You can enjoy the bright and pretty illuminations and take good Instagram- worthy pictures with the dazzling illuminations, or just simply strole around and enjoy all the gorgeous lights.
Winter illuminations have been a popular attraction in cities across Japan, and of course, it includes Tokyo. They really brighten up the holiday and cold season. So, if you're in Tokyo in December, don't miss out! There are many places in Tokyo offering pretty illuminations, so where are they?
Here are some of the best places where you can enjoy the illuminations in Tokyo:
Event

Date

Location

Tokyo Dome City Winter Illumination

7 Nov 2019 - 17 Feb 2020

16:00 - 24:00

Tokyo Dome (map)

Midtown Christmas 2019

Mid Nov–Late Dec 2019

17:00 - 23:00

Tokyo Midtown (map)

Caretta Shiodome Winter Illumination 2019

Mid Nov 2019–Mid Feb 2020

17:00 - 23:00

**Jan, Feb starts from 18:00

Caretta Shiodome (map)

Marunouchi Illumination 2019

Early Nov 2019–Mid Feb 2020

17:30 - 23:00

**Dec: 17:00 - 24:00

Marunouchi Nakadori (map)

Roppongi Hills Christmas Illumination 2019

Early Nov–Late Dec 2019

17:00 - 23:00

Roppongi Hills Arena (map)
Tokyo Comic Con 2019
A large convention where thousands of people gather to enjoy the many manga, anime, and comic books. There will be cosplayers, cosplay contest, displays, booths, exhibits, stage events, Japanese food court, meet-and-greets, and more entertainment. Last year's event was filled with many international celebrities like Michael Rooker from The Walking Dead, Mads Mikkelsen from Doctor Strange, and many more.


This is a must-go if you are a fan or just want to experience the manga and anime culture in Japan.
Date

22-24 Nov 2019

Location

Makuhari Messe International Exhibition Halls 9-11 (map)

Price

Adults:

Advance sales: 22 Nov 2019 : ¥3,200

23 Nov 2019 : ¥3,500

24 Nov 2019 : ¥3,200

Junior/High School Students:

Advance sales: ¥2,200

# 3 Day Pass : ¥7500




*free admission for elementary school age and under

*discount for junior high and high school students

Website
Chichibu Night Festival (Yomatsuri)
This yomatsuri (night festival) is one of Japan's big three float festivals, along with Gion Matsuri in Kyoto and Takayama Matsuri in Takayama, Gifu prefecture. Here, you can catch an enchanting and entertaining traditional festival. Enjoy the large floats weighing tons, decorated with lanterns, flowers, and spears. You can also see fireworks and enjoy the food from various food stalls in the festivals.
| | |
| --- | --- |
| Date | 3rd Dec, 2019 5:00pm – 10:00pm |
| Location | Chichibu (map) |
Autumn Evening Illumination at Rikugien Gardens

If you missed the autumn foliage, don't worry! You might still be able to experience what's left of autumn through the Autumn Evening Illumination. Even made more beautiful with a mix of the illumination to the pretty stunning autumn throughout the garden.
| | |
| --- | --- |
| Date | Mid Nov–Early Dec 2019 |
| Location | Rikugien Gardens (map) |
Jingugaien Itcho Festival
The leaves of hundreds of ginkgo trees at Icho Namiki avenue of Jingu Shrine will turn to a vibrant yellow at the end of autumn. This is where crowds gather to enjoy the spectacular view of the brilliant yellow tunnel created by the ginkgo trees, food and merchandise from the many stalls, and family events.
| | |
| --- | --- |
| Date | Mid Nov–Early Dec 2019 |
| Location | Jingu Gaien Icho Namiki Avenue (map) |
Boroichi Market II
Boroichi is a vast flea market that has been taking place since 435 years ago. 700 vendors selling used good, antiques, handicrafts and food fill the market, attracting around 200,000 visitors. You can pick up interesting Japanese knick-knack to get as souvenirs. Find unique things you can't find anywhere else!
Date

15th Dec–16th Dec, 2019

9:00am – 8:00pm

Location

Setagaya (map)
Winter Comiket
This bi-annual festival held every winter and summer is one of Japan's biggest comic-related events. In this winter edition, you can see a wide range of styles and genres of manga displays, and even cosplay (with a fee of 800 yen). If you are a fan of manga, comic, and sort of things like this, this is definitely a must-visit! Keep in mind that it tends to be crowded. Admission is free.
Date

29th Dec–31st Dec, 2019

10:00 – 16:00

Location

Tokyo Big Sight (map)
Odaiba Rainbow Fireworks
Although the summer season is home to the festival fireworks, you can still enjoy fireworks even during winter. This firework event takes place every Saturday in December, filled with beautiful fireworks shot into the sky between Odaiba and the famous Rainbow Bridge. A perfect way to end the day after exploring Odaiba.
| | |
| --- | --- |
| Date | Every Saturday in December (7 pm) |
| Location | Odaiba (map) |
Oji Inari-jinja Shrine Fox Parade
Based on Japanese legend where foxes disguised in human costumes gather under a large tree to visit the Oji Inari-jinja Shrine. People will wear fox masks and have fox face paint under the fox masks and parade through the streets. As any other festivals, there will be food and drinks vendor. This is a unique experience you can only experience in Japan. So go if you have the time!
Date

31st Dec 2019 –1st Jan 2020

9:30am – 12:00am

Location

Oji Inari Shrine (map)
Other December Events in Tokyo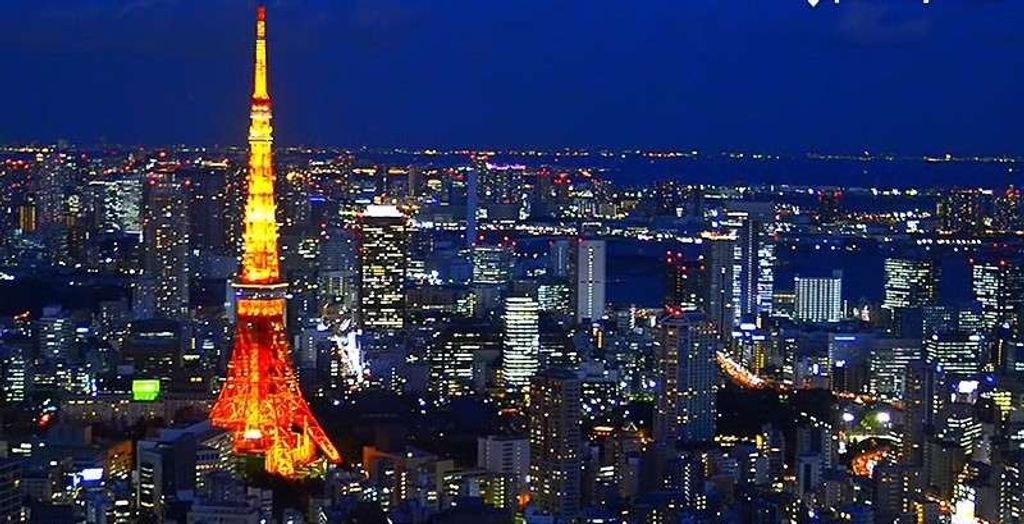 Event

Date

Location

Shibuya Street Dance Week

Early Dec 2019

Yoyogi Park Events Square

Akibasan Fire Festival



6th Dec 2019

15:00 - 20:00

Odawara

Oji Kumade Ichi Fair

6th Dec 2019

Oji Shrine

Sekino Boroichi Market

9th Dec–10th Dec 2019

9:00 – 22:00

Nerima

The 47 Ronin Winter Festival



14th Dec, 2019

11:00 – 13:00

Sengakuji

Hanakawado Hakidaore-ichi Shoe Market

Mid Dec 2019

Hanakawado Park

Senso-ji Temple Hagoita-Ichi Fair

17th Dec–19th Dec 2019

Sensoji Temple

Nishiarai Daishi Temple – End of Year Festival

21st Dec 2019

9:00 – 21:00

Nishiarai Daishi Temple

Kasukabe Hagoita Market

21st Dec–23rd Dec 2019

Kasukabe

World Christmas Festival 2019

Late Dec 2019

Yoyogi Park Events Square

Tokyo Michi Terrace 2019

24th Dec–28th Dec 2019

Tokyo Station
December travel tips
It's winter in December, so brace yourself for the cold, especially chilly wind, by wearing warm comfortable clothes. The average temperature is 12°C ( 54°F) at the highest, and 4°C (39°F) at the lowest. Since most of the events and festivals mentioned here will be held in the outdoors, make sure you are dressed appropriately for the weather.
The last week of the month is usually the busiest, places get very crowded, so, it's best to avoid that week.
If you're spending Christmas in Tokyo, don't worry. Businesses and places will open and close as usual, so you don't have to worry about where to spend Christmas.
Enhance your Tokyo trip in December! How?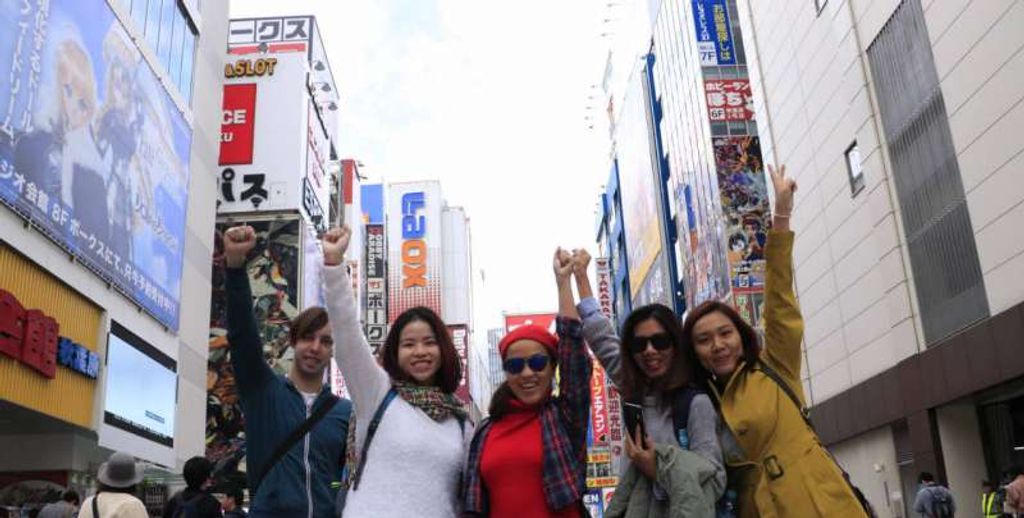 There are lots of interesting events and festivals you can go to in December, and you won't have a boring trip. But, if you are looking for a deeper understanding of the different festivals and make your trip more interesting, you can hire a private guide.
They will be able to give you local insights of the meaning of the festivals and culture in Tokyo. You can ask your private guide for recommendations of off-the-beaten-path spots. Giving personal suggestions of the best places to eat to warm yourself up, how to enjoy the winter weather, and more!
By hiring a private guide, you will also get a free itinerary made by your guide to meet your preferences and needs. You can customize them. There are still more advantages in hiring a private guide in Tokyo, including an enhancing your experience and make it more interesting.
Don't know where to hire them?
Look:
There are many places where you can hire private guides in Tokyo, but are they good and trustworthy? It's difficult to know. That's why I'm recommending you TripleLights website. The website offers many local tour guides and also private tour options in Tokyo, from which you can choose according to your needs and preferences.
Recommended tours in Tokyo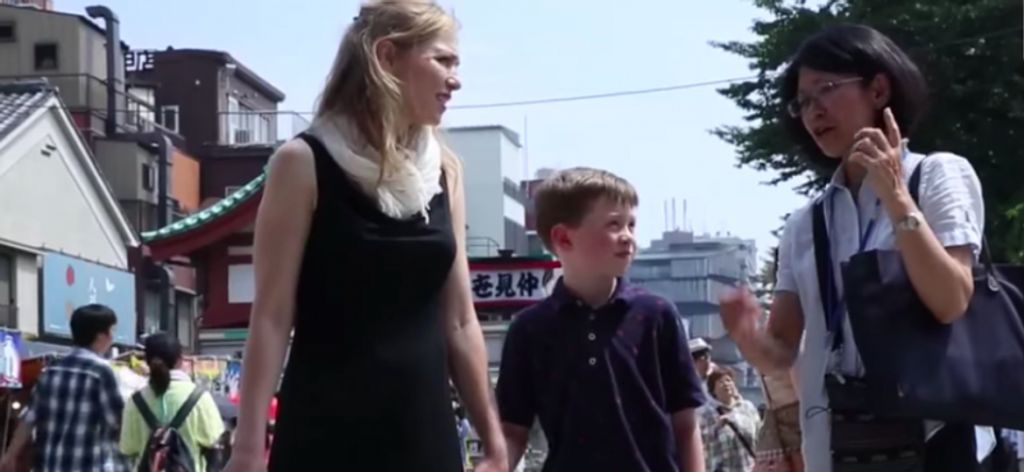 There are so many great private tours available from the website, here are some of my recommendations Personalized Tokyo Journey tour, or Tokyo One Day Customized Tour tour. From these tours, you can travel around Tokyo with a great private guide without any trouble, and even making it a better experience.
Here's a list of tours in Tokyo you can check out to make your trip more interesting.
Wait, there's more:
If you are traveling to other areas of Japan after Tokyo, you can click here for tours in other areas of Japan.
If you don't prefer looking through the private tour options but prefer to find the perfect guide for you, here is a list of great tour guides in Tokyo.
I hope this article helps provide useful information you can use for your trip to Tokyo in December, including the events and festivals in December, some travel tips, and more recommendation. I hope you have a great time in Tokyo!