Japan is a fantastic country to travel during your holidays not only does it have many beautiful natural wonders but also has a fascinating culture. Whether you want to bask in the neon lights of Tokyo, climb Mount Fuji or simply get lost in the beautiful streets of Japan. If you're a first timer in traveling to Japan and don't know where to go then don't fret, because we have prepared a Japan itinerary 10 days guide that you can follow to enjoy Japan to its fullest.
Day 1 to Day 3: Exploring Tokyo
Three days in Tokyo are barely just enough to explore the main attractions of the capital of Japan. Since this is a Japan itinerary 10 days guide, there's not much time on our hands but If you have the chance then try exploring as much as possible!
Day 1 Tokyo (Asakusa, Tokyo Skytree, Sky Duck, Imperial Palace, Meiji Jingu, Akihabara)
Asakusa (9:00 ~ 10:30)
Asakusa is a great first destination as it brings you straight to one of Japan's cultural hotspots, Sensoji Temple. The street that takes you to Sensoji has many old stores that sell excellent street food and most shopkeepers here know English! Upon entering the temple, there will be many things worthy of taking a picture of such as the 'Thunder Gate' (Kaminarimon).
Tokyo Skytree (10:30 ~ 13:00)
Afterwards, you can climb up to the Sky Tree and get a breathtaking panoramic view of Tokyo! The Skytree also has an aquarium, a planetarium and a big shopping center underneath if you're looking to do a bit of shopping!
Take the Sky Duck (13:00 - 13:45)
The Sky Duck is an amphibious vehicle that will take you on a thrilling tour from the waterways of Tokyo to the Kameido area near Akihabara. You can then explore the vast area of popular ramen and gyoza shops as well as the post-war buildings that have been preserved for the exhibition.
Service period
Every day (except 1st Jan, 24th of Feb)
Ticket fee

Adults 2,800 Yen

Children 1,400 Yen

Telephone
03-3215-0008
Website
Sky Duck (Japanese only)

Imperial Palace (14:00 ~ 15:30)

The Imperial Palace is a 25 minutes train trip away from Akihabara and is a must if you visit Tokyo. The whole palace seems like a different world when all of it surrounding are skyscrapers and modern tech as far as the eye can see. If you want to a tour of the inside of the Palace, then you have to book at least four days beforehand on their website. However, you can explore the outside of the palace without any hassle so take your time!
Meiji Jingu Shrine (16:00 ~ 17:30)
The Meiji Jingu shrine can be found in Shibuya and is a popular "power spot" for those who wish for long-lasting marriage and safety. As such, occasionally traditional Shinto weddings where the bride and groom are guided by priests and shrine maidens can be seen here if you're lucky! Also, the shrine has a wide array of flora that blossoms beautifully during Summer.
Akihabara (18:00 ~ end of the day)
The land of everything electronics and also the gathering place for anime and manga fans alike. There's also many gaming stores thanks to the rise of the "Otaku" culture, and if you're looking for any kind of electrical equipment such as cameras, to phones, there's no better place than Akihabara. This is the ideal place to end the first day since there are simply so many interesting things to see here!
Day 2 Tokyo (Tsukiji, Go Kart, Odaiba, Ginza, Harajuku)
Tsukiji Fish Market (9:00 - 10:30) [go earlier if you can]
Getting up early in the morning to dine at one of the finest sushi in Japan is one of the best experience to have while in Japan. If you want the highest quality sushi in Tokyo then visiting Tsukiji Fish Market is one of the best places to do so. You can even browse the many exotic street foods there as well and see an authentic Japanese fish market.
Tokyo Go Kart (11:00 - 14:00)
Not many things are quite better than driving around on a Go Kart and enjoying the breeze while exploring Tokyo. The Tokyo Go Kart is an awesome activity that can do you to visit many famous sightseeing spots without catching a train, and you can even dress up as your favorite video game or anime character! If you're looking to book a Tokyo Go Kart trip as well as any other activities in Tokyo, then you can do so here.
Odaiba (14:30 - 17:00)
After a trip on the Go Kart, there's no better place to go than the Odaiba, the Tokyo Bayside. Take a picture with the famous Rainbow Bridge and visit the automobile theme park of Toyota. If you're a fan of Takoyaki, then a trip to the Takoyaki Museum is also a must, as they have some of the best Takoyaki stores located there.
Ginza (17:30 - 19:00)
It wouldn't be a trip to Tokyo if there isn't any shopping. Ginza is perhaps the best if you want to shop for gifts or luxury goods. There is no shortage of famous brands here from Gucci to Hermes and Chanel. For those who want stylish clothes with a more affordable price then the famous Uniqlo is here as well.
Harajuku (19:20 - however late you want)
Harajuku is the place to experience the Japanese fashion culture at its fullest. Here, fashion is not restricted by the outside world and you can see many bizarre and out-of-the-ordinary clothing. From Lolita to Gothic and even cosplays, Harajuku's fashion sense is all about expressing one's individuality.
Day 3: Yokohama and leave for Hakone (Minato Mirai 21, Cup Noodles Museum, Kirin Beer Village, Yokohama's China Town)
Now that you have visited most of the major sightseeing sites of Tokyo, its time to go further and discover the rest of this Japan Itinerary 10 days guide.
Leave for Yokohama in the morning
Minato Mirai 21 (10:00 - 12:30)
Minato Mirai is right beside the Yokohama Harbor and has many attractions for you to visit. There are many shopping malls for those who want to do a bit more and an interactive museum named Orbi Yokohama that is very popular as it was developed under the collaboration of SEGA and BBC Earth.
Cup Noodles Museum (12:40 - 14:00)
Learn how Momofuku Ando came up with the creation of instant noodles at the Cup Noodles Museum and explore its many changes from branding to various flavorings across history. Afterwards, make your own cup noodle with your favorite toppings and cup art (you can draw it yourself), it's truly an experience that can only be done in Japan!
Kirin Beer Village (14:30 - 15:30)
Fans of beer will fall in love with this 'beer village' because Yokohama is where Japanese beer first came to life. Visit the Yokohama Brewery to see the process of making over 2000 cans of beer per minute and during the tour, you'll be able to taste a variety of delicious freshly brewed beer. There are also non-alcoholic options for those who can't drink as well.
Yokohama's Chinatown (16:00 - 17:30)
Have dinner at Yokohama's Chinatown for something a bit different. Although Chinese cuisine is vast, there's a little bit of everything here from Shanghai cuisine to Beijing and Szechuan cuisine as well, so definitely give this place a try!
Take a train to Hakone which can take roughly 1 hour and 20 minutes.
Day 4 Hakone and leave for Kyoto (Hakone Hot Spring, Lake Ashi, Glass Museum)
After arriving at Hakone, don't miss the chance to rent a room at a Ryokan (traditional Japanese Inn) to try their public hot spring baths!
Hakone Hot Spring (9:00 - 10:00)
Hakone is famous for its onsen and many of them have a fantastic view of Mount Fuji. The water here is said to help recover from muscle and joint pains while also making your skin more beautiful. Try Goura Onsen for the famous five water hot springs or Yumoto Onsen which has been in service for 1200 years.
Cruise on Lake Ashi (10:30 - 15:00)
The cruises available at Lake Ashi allows visitors to see the most popular sightseeing spots on the water, namely Mount Fuji and Hakone Shrine. They link at three ports which are Togendai Port, Moto-Hakone Port, and Hakone-machi Port, stop by at Togendai for some excellent seafood restaurants that you can enjoy while enjoying a view of the lake.
Explore the Museum of Glass (15:30 - 17:00)
At the Hakone Glass Museum, the beauty of glass is fully extracted for you to see. There are over 100 glass art with Venetian roots dating over 100 years ago as well as modern glass art. Check out the Corridor of Light which is over 9m in height and comprises of over 160,000 beads of crystal glass which changes in a myriad of colors depending on the season.
Afterwards, leave Hakone in the evening for Kyoto which will take roughly 3 hours
Day 5 to 6: Exploring Kyoto
Previously named as the Western Capital of Japan, Kyoto is perhaps the best destination to experience traditional Japan.
Day 5: Kyoto (Fushimi Inari, Kinkakuji, Arashiyama Monkey Park, Sanneizaka, Gear Theatre)
Fushimi Inari (9:00 - 10:30)
Most famous for its 10,000 torii gates that have been donated by devoted worshipers of the shrine since the Edo period. It is said that the gods of Fushimi Inari would grant protection and prosperous business. As the shrine is connected to Mount Inari, you can hike to the mountain's summit quite easily for a breathtaking view of Kyoto.
Kinkakukji (11:00 - 12:30)
This beautiful golden three-story temple is an iconic figure of Kyoto that you must have seen at least once before. It wouldn't be a trip to Kyoto without at least checking out Kinkaku-ji!
Arashiyama Monkey Park (12:30 - 15:30)
There's no better place to see the Japanese Macaques than Arayamashi Monkey Park. Unlike other zoos, there are no cages that make for the best closeup experience with these cute furry fellas.
Sanneizaka (16:30 - 18:30)
The street of Saneizaka is one of the best ways to spend the night in Kyoto. This beautiful street is lined with historical Japanese houses that are souvenir stores and restaurants for you to have a look!
Gear Theatre Art Complex 1928 (19:00 - 19:40)
The Gear Theater is the newest addition to Kyoto's lineup of attractions, here you can enjoy top-notch performances ranging from mime, magic, breakdancing and much much more which will definitely leave you amazed. Don't worry about any language barrier because the whole show is non-verbal and is performed purely in action!
Day 6: Kyoto and Leave for Nara (Kiyomizu-dera, Gion, Nishiki)
Kiyomizu Dera (9:00 - 10:30)
The Kiyomizu-dera temple is a popular tourist spot that attracts many visitors due to its long history and beautiful scenery from the temple and its surroundings as well. See for yourself why this place is deemed as a "national treasure"!
Gion (11:00 - 14:00)
This is the go-to place to see Geishas and Meikos performing traditional dances and sing songs. The street of Gion is reminiscent of Edo Japan and is packed with Japanese teahouses that you would often see in movies. So why not sit down for a cup of tea and enjoy the entertainment provided by Kyoto's finest Geishas and Meikos.
Nishiki (14:30 - 16:00)
Nishiki Market is the accumulation of 400 years of development to become Kyoto's number one market. It sells not only a variety of seafood but also Kyoto's special delicacies. Walk around and try their many food samples!
Leave for Nara
Day 7: Nara and leave for Osaka (Mount Yoshino, Nara Park, Kasuga Taisha, Todaiji)
Mount Yoshino (9:00 - 12:00)
If you're visiting during the Cherry Blossom season, then don't hesitate to hike Mount Yoshino for an absolutely stunning view of over thousands of flowers blooming. It is said that the cherry trees have been the objects of worship since 1300 years ago and many historical sites are located here as it was also a gathering place for lords and Shoguns to participate in flower viewing. The mountain is also beautiful during the Fall or Winter so it's okay if you can't make it for Cherry Blossom season.
Nara Park (12:00 - 15:00)
This huge 660-hectare park is the center of Nara and is the best place to see Nara's major attractions and meet its friendly neighbors.
The best thing is?
The deers of Nara Park aren't afraid of humans, so you can have a lot of close encounters and even feed them! In addition, the park also has significant landmarks such as Kasuga Taisha and Toudaiji which we will explore after Nara Park.
Kasuga Taisha (15:30 - 16:30)
This brilliant vermillion shrine can be found within Nara Park. In addition to being deemed a UNESCO World Heritage site, Kasuga Taisha is also famous for its bronze lanterns that were donated by its worshippers, they are only lit twice every year during the city's lantern festivals, and there are 12 'mini' shrines in total that surrounds Kasuga, each with their own purposes.
Todaiji (16:30 - 17:30)
Todaiji is one of the most important temples of Japan as it has wide influence due to being the head temple of all Buddhist temples within the nation. The Daibutsuden or Great Buddha Hall is the largest wooden building in the world housing one of Japan's largest bronze statue of Buddha.
Leave for Osaka which will take around an hour by train.
Day 8 to 9: Exploring Osaka
Osaka is a vibrant, lively and unique side of Japan. It is of course by no means less impressive than Kyoto or Tokyo!
Day 8: Osaka (Osaka Castle, Osaka Aquarium, Tsutenkaku, Shinsekai, Spa World)
Osaka Castle (9:00 - 11:30)
Osaka Castle is the very symbol of the city and its easy to understand why. With its massive structure and vast surrounding park, it is hard to miss. If you enter the castle you will be able to learn about its history and its original creator Toyotomi Hideyoshi.
Osaka Aquarium (12:00 - 14:00)
With 8 floors consisting of over 30,000 of sea life, you'll definitely be left amazed after seeing what a magical world the ocean can be. Just recently, the Osaka aquarium just opened a new interactive area where you can touch the friendly inhabitants of the aquarium as well, so visiting here is a must!
Tsutenkaku (14:30 - 16:00)
If Tokyo has the Tokyo Tower then Osaka has Tsutenkaku. Designed by the same architect of the Tokyo Tower, Tsutenkaku or Osaka Tower is famous for its overview of the city. There's also a museum on the 3rd floor which tells you about the history and its former design before it was taken apart.
Shinsekai (16:30 - 18:00)
Spa World (18:00 - however long you like)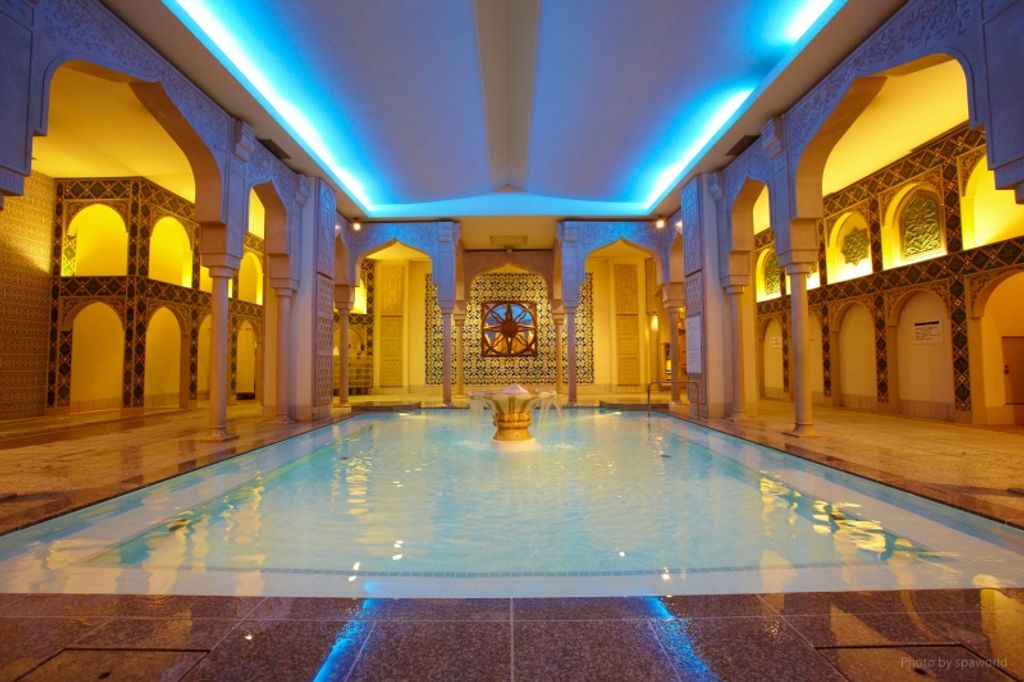 Since Osaka does not have many hot springs, they make up for that by creating a whole amusement park specifically for onsens! Since it is relatively close to Shinsekai, you must be tired after your trip around the city, so take a dip their European or Asian baths and even various themed saunas! There's also various arcades and restaurant for you to enjoy after your bath. Their website can be found here.
Day 9: Osaka and leave for Hiroshima (Universal Studio, Shinsaibashi, Dotonbori)
Universal Studio Japan (9:00 - 15:00)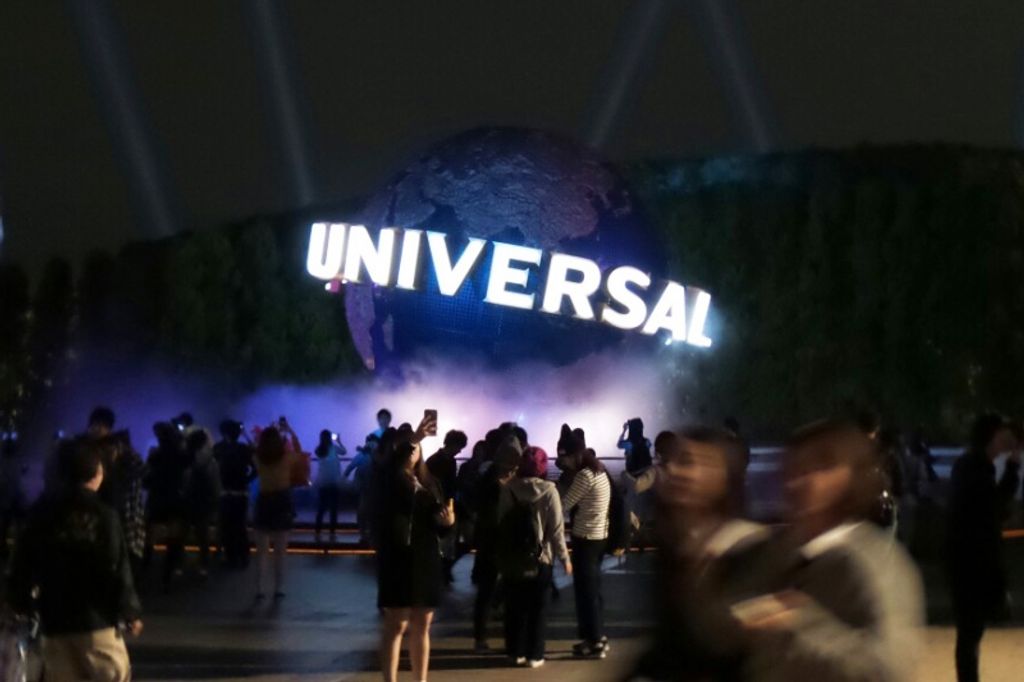 This is the second most visited amusement park after Disneyland in Japan. You can enjoy various themed rides ranging from Harry Potter to Jurassic Park.
Shinsaibashi (15:30 - 17:00)
Shinsaibashi is the shopping central of Osaka. It has many shops from traditional Japanese stores to modern luxury brands. Before the street mostly comprised of dried goods and grocery stores but gradually it has become a place for youth looking to buy trendy clothing!
Dotonbori (17:30 - 18:30)

Finish your trip to Osaka by visiting the famous Dotonbori where the Glico sign is located. There is a variety of restaurants and diners that you can enjoy while enjoying the sights of downtown Osaka. Try out the Okonomiyaki, udon or blowfishes which are the local specialties here!
Leave for Hiroshima
Day 10: Hiroshima (Peace Museum, Atomic Bomb Dome, Itsukushima Shrine, Hiroshima Castle)
Hiroshima Peace Memorial Museum (9:00 - 11:00)
Learn what happened when the bomb dropped on Hiroshima through pictures, videos and scorched items such as clothes, everyday items and even the steps of a person. The museum offers full multilingual audio and videos for visitors as well.
Atomic Bomb Dome (11:30 - 12:00)
Despite being so close to the hypocenter of the bomb, this Atomic Bomb Dome which once was a building used to promote Hiroshima's industrial goods was one of the last standing buildings after the Hiroshima Bombing. Thanks to the donations across the world, the building was preserved as a memorial for world peace.
Itsukushima Shrine (12:30 - 14:00)

This gorgeous shrine is famous for its seemingly "floating" phenomenon that happens whenever the high tide comes. The Itsukushima shrine and its iconic torii gate can be seen reflecting beautifully on the water.
Hiroshima Castle (14:30 - 17:00)


Although this castle was reconstructed after the bombing, its beauty and charm are still retained. Almost every part of the Hiroshima castle is dedicated to Samurai culture, and you can even dress up as one if you like!
This marks the end of this 10 days trip to Japan.
After you have completed this Japan itinerary, you should have visited some of the most popular destinations that Japan has to offer. We hope this Japan Itinerary 10 days guide has helped you figure out what to do once you're in Japan.
Of course, there's always a more comfortable option...
Maybe you want someone to help create the best Japan travel itinerary without the hassle of researching for hours on end. Look no further than having a local guide to make your 10 days in Japan the best one. At TripleLights we offer the best itinerary for Japan and Local Guides to help you on your journey.
What makes us different?
You have the freedom to personally create your own tour and decide where you want to go. Simply send a message to our local guides to get a suitable Japan vacation itinerary and quotation for a memorable experience.
There's more,
Maybe you want someone to create a tour for you instead? Then why not Request a Tour. Just type what you would like to see and our guides will send you quotes and recommendations depending on what you're interested in.
Over at TripleLights, we offer the best professional Local Guides across Japan to give you convenient 10 days in Japan itinerary suggestions or as many days as you want. You can also check our Private tours to Tokyo.
Blogs that might interest you
Tokyo Tower: Price, Hours, Complete Guide
Tuna auction in Tokyo: Toyosu Fish Market Guide
Shinjuku Shopping: Best Places to Shop