I have some good news for those of you who are coming to Tokyo via Haneda Airport; it's way nearer than Narita Airport! Because of that, the transport fees are way cheaper too.
But wait, how do you get from Haneda Airport to Tokyo Area?
Well, in this article I will tell you about the things you need to know to get yourself from Haneda Airport to Tokyo Area. Sit tight and hold on!
About Haneda Airport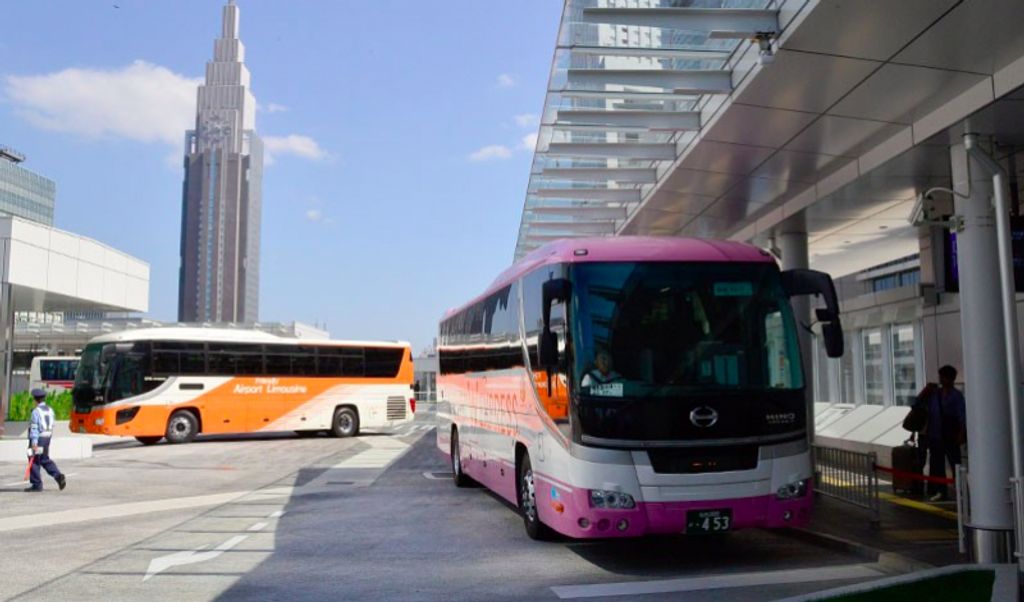 There are four transportation modes that run through Haneda Airport. Another good thing about Haneda Airport is that it is also reachable, directly from Yokohama. Visitors who are planning to stay or have a little day trip to Yokohama before their take-off would have a peace of mind!
Tokyo Monorail
The Haneda Airport is reachable via the Tokyo Monorail. Although this monorail system itself is quite old, it still proves to be quite useful. The starting point for this monorail is at Hamamatsucho station, which is in the JR Yamanote line. Fortunately, this monorail stops at each of Haneda Airports terminals, which make access between terminals easier.
Keikyu Line
This is the train line that serves both to Tokyo area and Yokohama. You should definitely be careful about which direction the train your riding is heading for. For Tokyo area, the Keikyu line will stop at Shinagawa station (about 13 minutes), and the one heading to Yokohama will stop at Yokohama station (about 20-25 minutes ride).
Limousine Bus
Haneda limousine airport bus prices are way cheaper than Narita's buses. A trip to Tokyo area would take about 1,000-2,000 yen. It also drops you off at the major tourist spots and stations around Tokyo. This is definitely an easier way to get to Tokyo area since the price is not that different from taking the trains.
Taxi
Booking a taxi might be preferable for those of you who are traveling with a large number of people, or brought a lot of pieces of luggage. A taxi from Haneda Airport to downtown Tokyo Area would cost you around 5,000 - 10,000 yen, depending on the place.
However, if you prefer a private car, you would know about the price first beforehand. Moreover, for those of you who will travel with a lot of people, hiring a minivan with a driver to take you from the airport to Tokyo Area might be more preferable.
Haneda and Beyond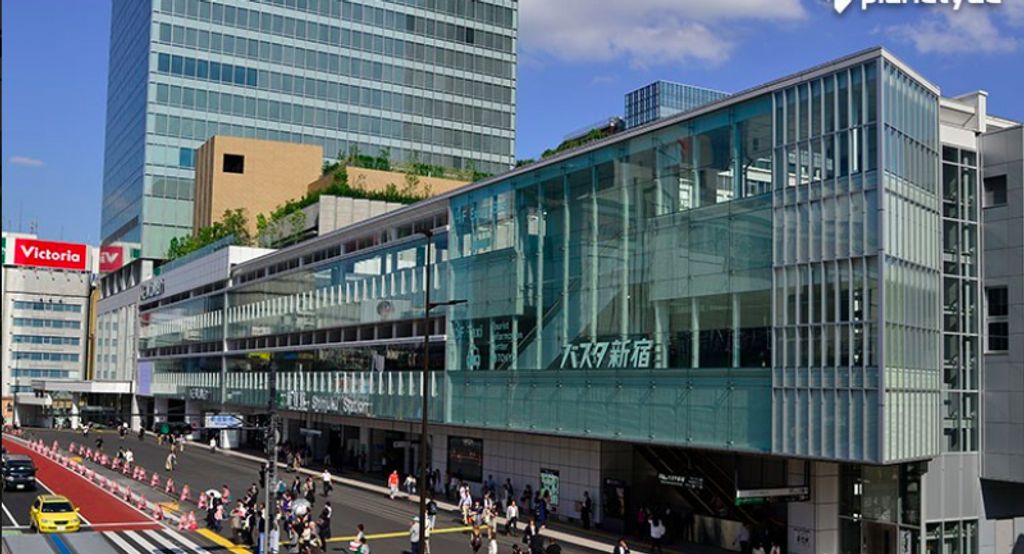 To give you an idea of how easy it is to get from Haneda Airport to Tokyo Area, I will give you some routes that you can follow to get you to some of Tokyo's major station.
Read on!
Haneda Airport to Shinjuku by Train
From Haneda Airport, you can take the Keikyo Airport Line towards Shinagawa, and then when you stop by Shinagawa you can change lines to your ole', friendly, reliable, JR Yamanote line towards Shinjuku/Shibuya
Haneda Airport to Shinjuku by Bus
An Airport Limousine Bus from Haneda Airport to Shinjuku Area would cost you just over 1,200 yen, and the journey itself would take about 35-75 minutes, depending on your stop and the traffics. The Limousine Bus does stops at major hotels in Shinjuku, and would also stop at Shinjuku Station West Exit.
Haneda Airport to Shibuya by Train
Similar to the above route, you could get to Shibuya from Haneda Airport by taking the Keikyo Airport Line towards Shinagawa, then changing to the JR Yamanote Line bound for Shinjuku/Shibuya. It's totally hassle free and will cost you around 1,000 yen.
Haneda Airport to Shibuya by Limousine Bus
The limousine bus from Haneda Airport only has 3 stops in Shibuya Area. However, it does make a stop at the Shibuya Station West Exit. This trip will cost you 1,030 yen and will take around 30-70 minutes depending on both your stop and the traffic.
Do remember that the fare for limousine bus will double for Night Limousine Bus (above 00.00 AM until 4.59 AM)
Haneda Airport to Tokyo Station by Train
Tokyo station is a little bit different than the other two routes. From Haneda Airport, you should take the Tokyo Monorail Line to Hamamatsucho, and then stop at Hamamatsucho to change to JR Yamanote Line towards Tokyo/Ueno
Haneda Airport to Tokyo Station
The Limousine bus to Tokyo station will only stop at Tokyo Station Yaesu North Exit. The ride will take approximately 30-70 minutes, and would cost you 930 yen.
Again, if you do have a lot of people coming with you, I suggest you to hire a private taxi to make your journey easier. A private taxi could take you straight to your destination too, without the need of navigating your way around the trains in Tokyo. Here's a list of private taxis or other transportation you can book.
If you're looking for information on how to get to Tokyo Area from Narita Airport, click this link here.
More Tips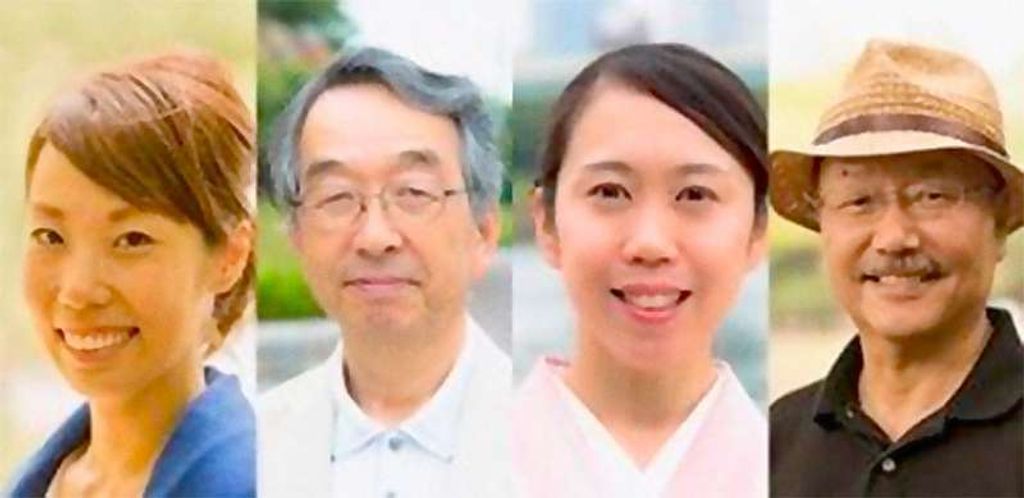 Look;
As easy as it seems, things might not be as easy as you expected.
Things could go wrong, and you might found yourself lost in Tokyo's massive train system. You definitely don't want to deal with these kinds of things when you're jet-lagged and carrying large suitcases.
Don't worry!
I got you covered! In order to handle these kinds of things, I suggest you hire a private guide. Some guides could help pick you up from Haneda Airport, and deliver you straight to your destination. Moreover, your guide would also help take you sightseeing around Tokyo!
If you are planning to hire a private guide, then I recommend you get one from GoWithGuide! They have a list of recommended guides that would cater to your needs. Their excellent customer service would also make sure that you get the perfect guide to suit your preferences.
In this article, I have reviewed thing that you need to know about the access between Tokyo and Haneda Airport. Here's to a good trip in Tokyo!