One of the most unique things about Japan is the themed cafes and restaurants. Visiting atleast one themed cafe should be on everyone's itinerary when they visit Japan. Tokyo by far has the highest concentration of themed cafes that range from cute cat cafes to horror themed restaurants. Below is a list of the most popular and interesting themed cafes that you can find in Japan.
An incredible 90-minute experience with robots, tanks and fighters
Robot Restaurant has garnered immense popularity from overseas tourists. Enjoy the world's only collaboration of robots, dancing and live music.

An absolutely new show experience At the Robot Restaurant in Shinjuku, foreign tourists are just flooding in. Inside, there are also plenty of famous personalities including overseas celebrities. The Robot Restaurant is located in a corner building within the neon streets of Kabukicho, Tokyo's premier entertainment district for the night life. The total cost for the restaurant was about 100 million dollars which explains its opulent design. The show continues to surprise and impress. The 90-minute show which interweaves robots, dancers a...
Business hours
- Everyday (4:00 PM ~ 11:00 PM )
The basic performance schedule is below
1st show: Doors open at 3:10pm~ Performance begins at 4:00pm~
2nd show: Doors open at 5:00pm~ Performance begins at 5:55pm~
3rd show: Doors open at 7:00pm~ Performance begins at 7:50pm~
4th show: Doors open at 9:00pm~ Performance begins at 9:45pm~

Phone
03-3200-5500
Price
- Adult: 8000 JPY
Meals require a separate charge of 1000 yen
Website
www.shinjuku-robot.com
Ninja Restaurant - Akasaka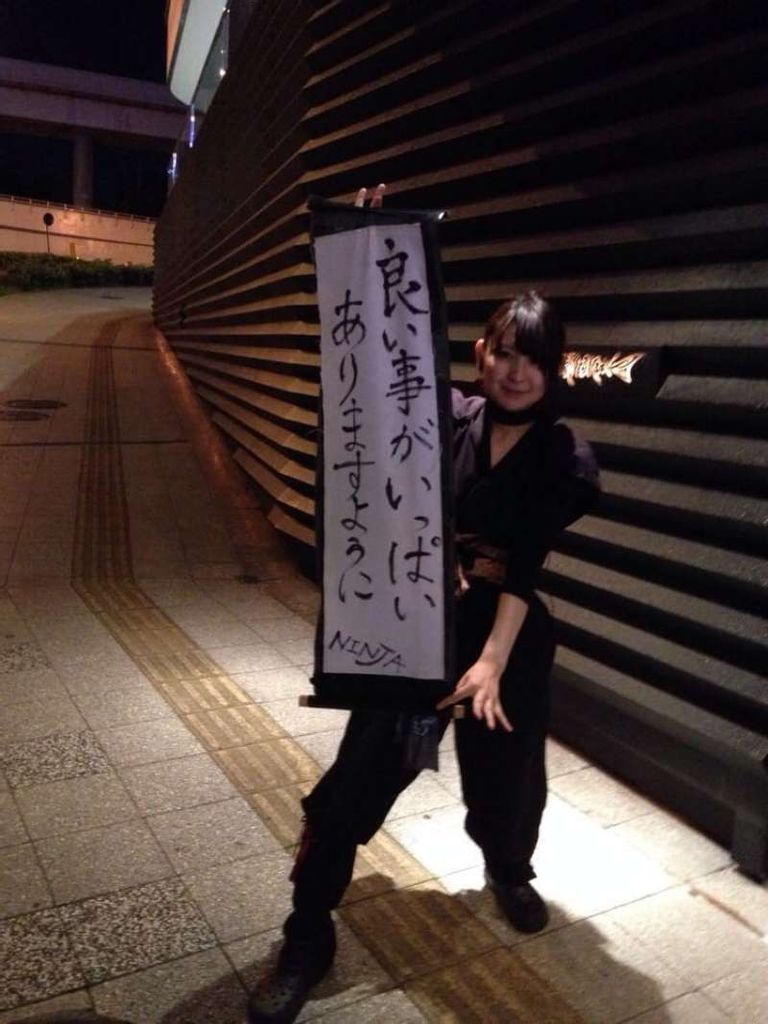 A little more expensive than the cafe style options, but this theme restaurant is all about ninjas and so is totally worth every penny! At the Ninja Restaurant, you can watch as ninjas break out into tricks and performances suddenly. Set within an atmospherically designed dining room this is an experience you won't forget. The menu varies from Japanese to European, and the quality of the food is high.
Kawaii Monster Cafe - Tokyo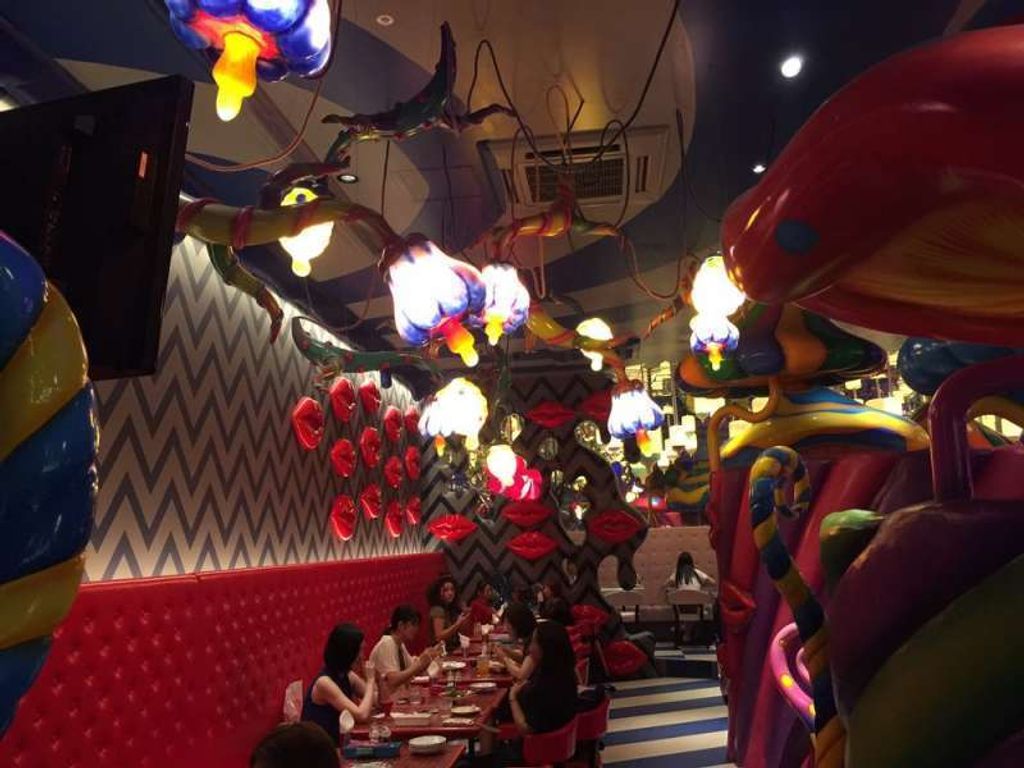 Probably one of the most popular themed cafes in Tokyo right now is the Kawaii monster cafe. If you love all things Kawaii and want a true Harajuku experience then look no further. This cafe has a Willy the Wonka feel to it and was created by designer Sebastian Masuda. Here the monster girls will put on a wild performance as they introduce you to world of kawaii. There is a big menu of food optins which you order from an ipad.
Access: a 4 minute walk from Meijijingu-mae station.
Alice in Wonderland Cafe - Tokyo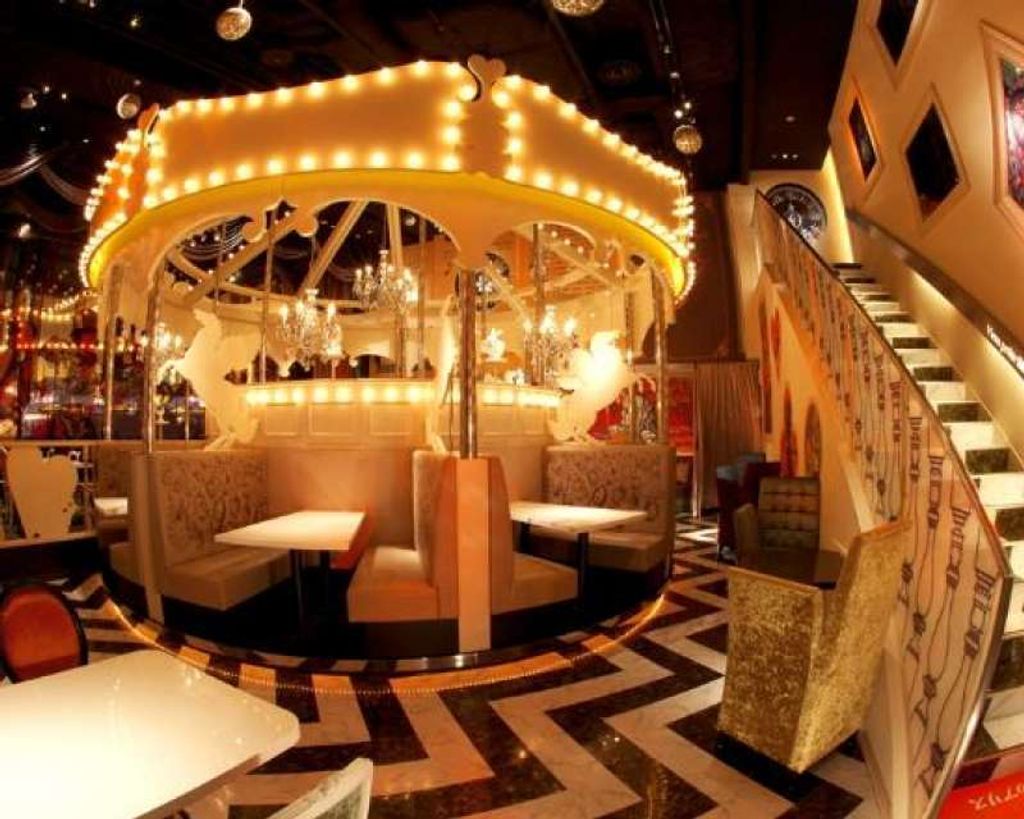 A very majestic restaurant that has a Masquerade wonderland, Jewelry Merry go round, Cheshire cat dance floor and secret tea party of hatter themes. The design is fun and lively. For fans of Alice in wonderland this is sure to be the best themed cafe for you.
Maid cafes - all over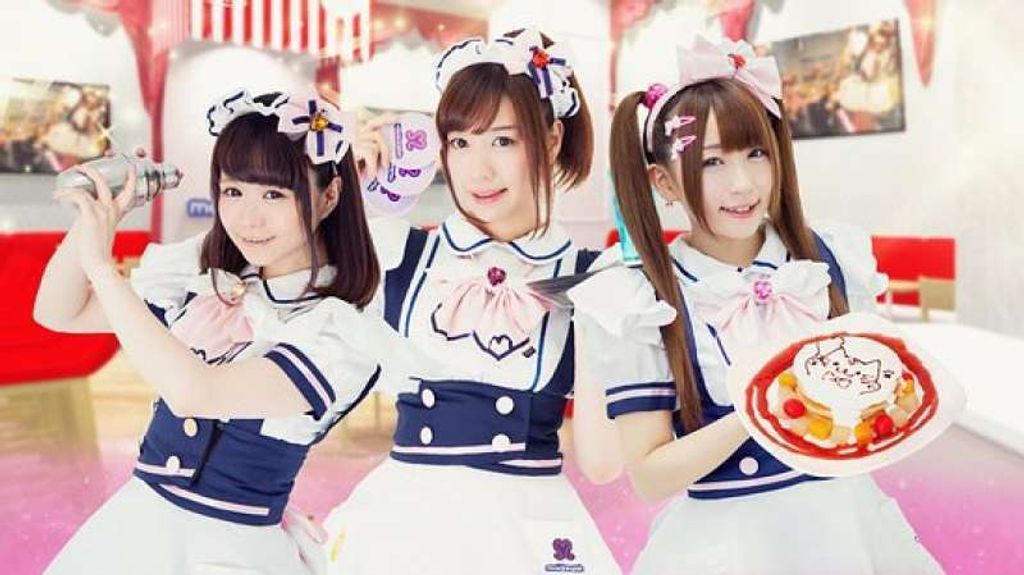 Maid cafes are a subcategory of cosplay restaurant that originated in Japan but have now spread around the world. In these cafés, waitresses dressed in maid costumes act as servants, and treat customers as masters their master or mistresses. The first permanent maid café called Cure Maid Café, was established in Akihabara which has now become a mecca for Maid cafes. Another famous maid cafe chain known as Maid dreamin also originated here.
The Lock Up - Kyoto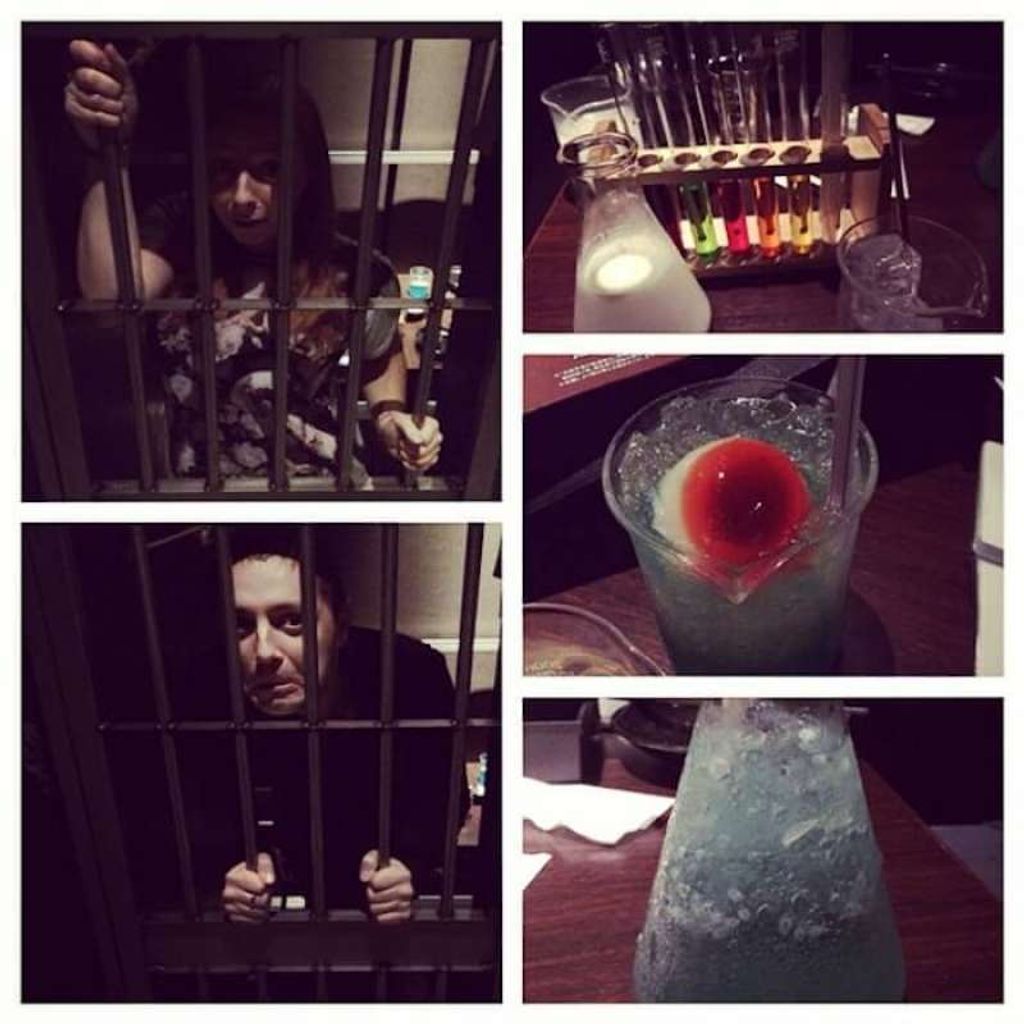 The Lock Up is a prison-themed restaurant at the end of the main drinking street in the main city area of Kyoto. This is a prison with a difference! This prison is haunted. The food and drinks are all themed as science experiments done to the prisoners but don't worry they are more cute than scary. The most unusual cocktail you can get is a chemistry set cocktail, where you add the alcohol using test tubes and pipettes. They even have some interesting menu options such as the takoyaki roulette; 3 normal takoyaki and one filled with wasabi! The drink menu is extensive and they also have a nomihoudai option which means all you can drink - this is the best value for money.
If you like the creepy mood of The Lockup, you will love this video about Japanese urban legends and ghost stories. Check it out!
Animal Cafes
It all started with cat cafes but thanks to increasing popularity, a variety of animal cafes have popped up over the recent years. Now you can see anything from owls, reptiles, goats to hedgehogs. Typically at these venues you are required to pay an entrance fee based on a time limit and order atleast one drink.
There are some ethical concerns regarding the treatments of animals in these establishments, so I complied a list of cafés that seemed as animal-friendly as possible, with no cages and plenty of space to wander. A lot of cafes make sure to give the animals regular breaks, in which you're not allowed to pet them or be near them. So below is a list of the most popular animals cafes in Tokyo:
View the Cherry blossom forecast and plan your trip: Japan Sakura Cherry blossom forecast 2018