Ikebukuro is a huge entertainment area in Tokyo, packed with places to eat and to shop. The area features stores selling manga and anime that target a female audience. And at night, the area is full of fashionable young people. If you are traveling in and around Tokyo, be sure to stop at least once in Ikebukuro, as you'll find plenty of things to entertain you:
Ikebukuro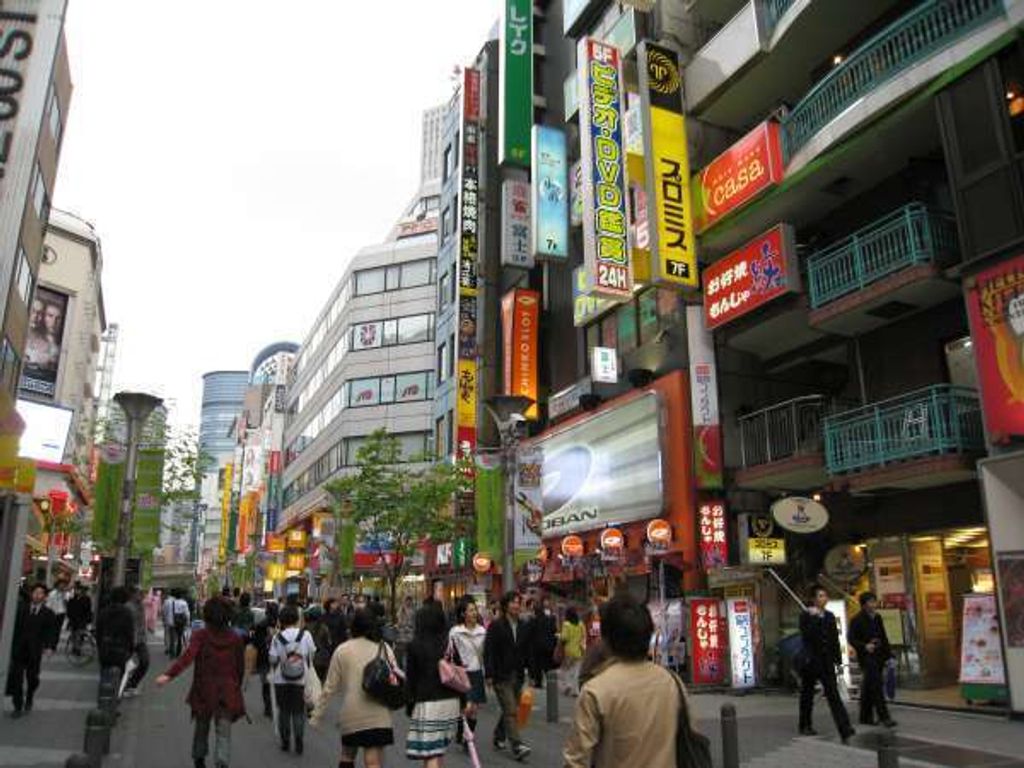 (image by upload.wikimedia.org)
Ikebukuro matches up with Shinjuku and Shibuya as a major entertainment area and has come alive as a neighborhood centering around a station whose east and west sides are bracketed by giant department stores. It has grown into a huge downtown district with the continuing rise in the number of commercial facilities such as department stores, electronics shops, dining establishments and theaters. JR Ikebukuro Station which is the center of the area is a transfer hub for the 8 lines that link to the residential neighborhoods, and in one day, over 2.7 million people go through the station. Ikebukuro itself has become a megacity with a reported 1 million people coming into the area per day.
Since the launch of the Seibu Department Store at the east gate of Ikebukuro Station in 1940, the Tobu Department Store set up stakes during the 1960s at the west gate and later on, famous stores such as Marui, Parco, Lumine and Sunshine City have opened one-by-one to add to the bustling atmosphere. Although there is naturally the fashion shops, Ikebukuro is also famous for its gourmet industry so the area depachika (department store basements) are thriving with foods such as select ingredients, household dishes and sweets. All of the department stores compete against each other so they continue to look for only the best ingredients from all over the country and provide high-quality food.
These days, Ikebukuro has been popular as a Japanese sub-culture Mecca for manga and anime. What separates it from Akihabara and Nakano Broadway is that it has products that tend more toward women. Near Sunshine City, there is a 200-meter section of street known as Otome Road where stores specializing in manga, anime and fanzines appealing to women are located. As well, inside Sunshine City itself, there is J World Store which has an amusement park by popular manga magazine Shonen Jump where you can experience the world of "Naruto" and "One Piece". For those cosplayers who like to create their own costumes, the major handicraft store Yuzawaya is recommended. Within the store, there is a cosplay corner where not only costumes but also a lot of the material including wigs is provided.
- Guidebook from Planetyze about Ikebukuro
- Reviews from TripAdvisor about Ikebukuro
- Tours in Ikebukuro
Sunshine City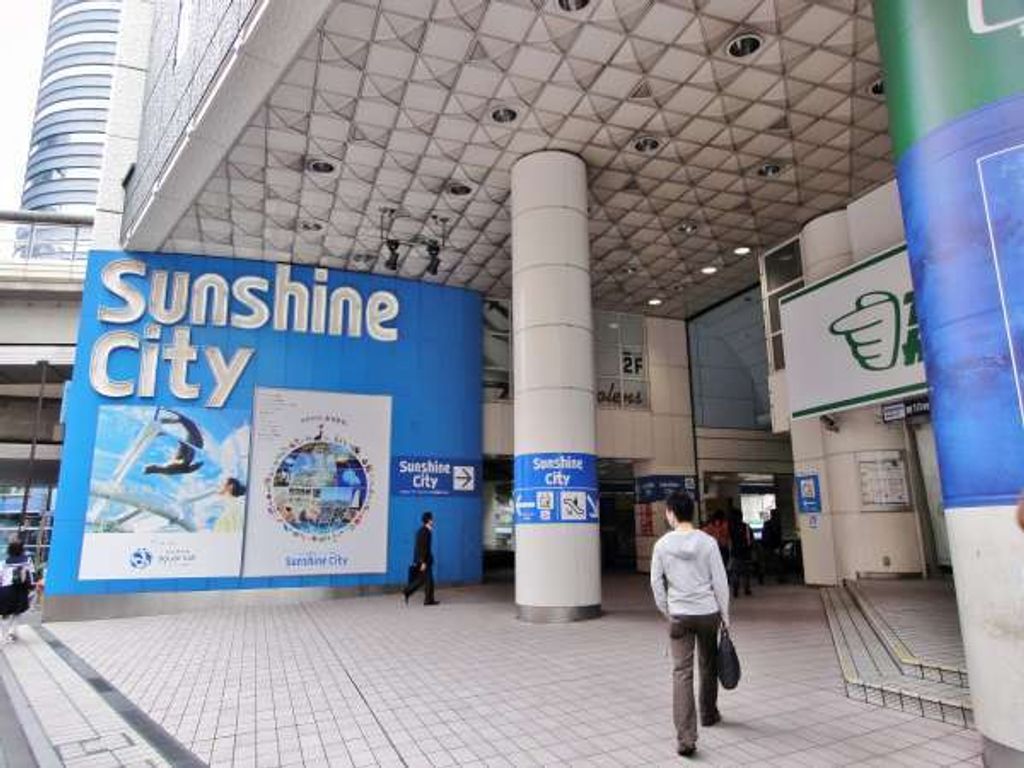 (image by flickr.com)
At Sunshine City, there are various facilities such as a museum, a culture center at the Sunshine Theater, an observation deck (scheduled to be re-opened in 2016), the Sunshine 60 Building with its Sky Restaurant, the Prince Hotel, the World Import Building which has the aquarium and ALTA for shopping, and the Shopping Street Alpa with its casual brand stores and restaurants. For people who want to enjoy dining and shopping, Alpa and ALTA are recommended. Alpa has about 180 establishments while ALTA has approximately 70 stores. Also, the complex has goods by Sanrio, Studio Ghibli and Pocket Monsters which are popular overseas.
The Sunshine Aquarium and the Konica Minolta Planetarium Manten in Sunshine City are located in the World Import Building within Sunshine City. The aquarium has an openness that is hard to imagine within the building. With the concept of a sky oasis, it is notable for facilities such as the Aqua Ring where seals and penguins seem to be swimming in the sky over the top of the building. There are shows held in the water tank within the huge room, and the aquarium is set up so that there will always be something new to enjoy anytime you visit through events with seasonal themes. In addition, the planetarium has the concept of "thoroughly enjoying the starry sky" with a variety of projects on display. You can enjoy something novel here alongside special scents and the voices of popular musicians.
At Namjatown inside the World Import Building, you can enjoy various attractions such as the nation's gyoza (dumplings) and sweets. Also, J-WORLD TOKYO is a theme park where you can encounter the characters that appear in the highly popular comic book JUMP.
Admission: Various
- Guidebook from Planetyze about Sunshine City
- Reviews from TripAdvisor about Sunshine City
- Tours of Sunshine City
Namjatown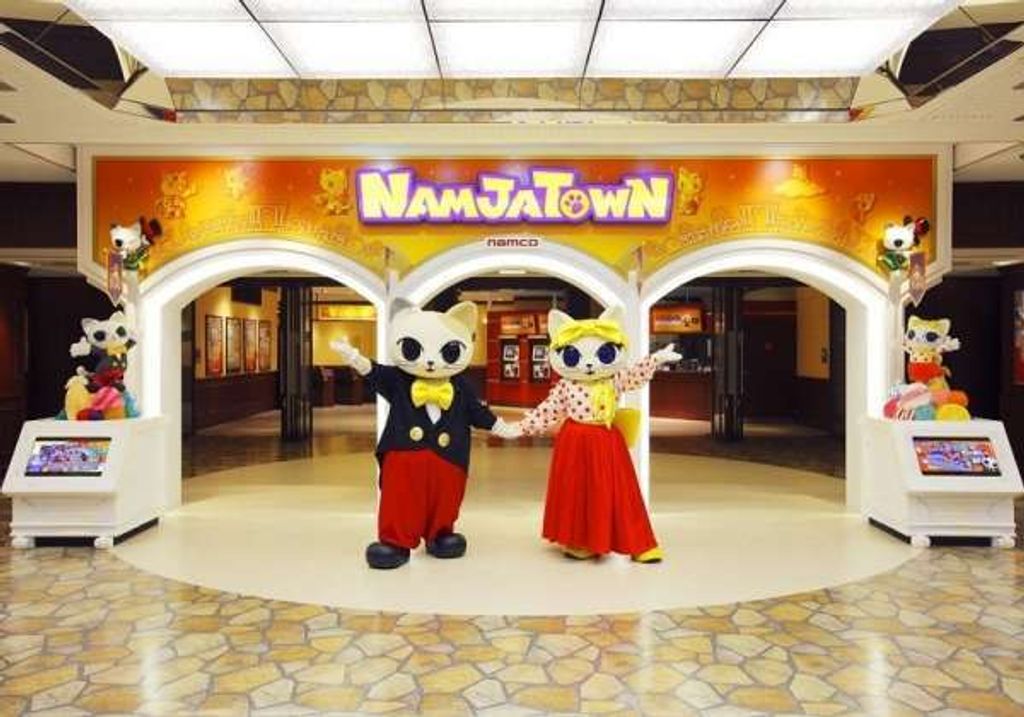 (image by (C)2015 NAMCO All rights reserved)
Tokyo's Ikebukuro area is alive with young people. In particular, Sunshine 60 Avenue has a variety of establishments including movie theaters and game centers on either side of the street, and it is closed off from vehicular traffic all day except during the early morning and late night. Just beyond the hustle and bustle of people that always crowds this street is the Sunshine Citybuilding where shops for the young, an aquarium, a planetarium and many other facilities abound. Namjatown is an indoor theme park that is on the 2nd floor of Sunshine City. The park is divided into 3 areas. First off, there is Dokkingham Plaza where families can enjoy touring this town of attractions. Then, there is Fukubukuro 7th Shopping Avenue which has been created to resemble Japan of the 1950s with a retro feeling of nostalgia. There is also plenty to eat with Namja Gyoza Stadium where you can sample savory gyoza dumplings from all over the nation and Fukubukuro Dessert Yokocho with all sorts of cute decorated desserts. You can also enjoy rides, attractions and mystery-solving. The third area is Mononoke Bangaichi which has an atmosphere of being taken over by specters where you can try out 4 types of attractions.
An especially recommended feature of Namjatown is Fukubukuro 7th Shopping Avenue. Recreating the retro atmosphere of an old-style shopping street from out of the Showa Era, noshing on gyoza from all parts of Japan and beer is one of the charms. At the old Gyoza Stadium, it all starts from the popular 4 shops of the Four Emperors of Gyoza as you compare the different types of tastiness of the dumplings from areas such as Yokohama's Chinatown, Kobe and Nagasaki. Coming here, you can sample all of the gyoza of Japan.
Admission: Adult: ¥ 500 / Child: ¥ 300
- Guidebook from Planetyze about Namjatown
- Reviews from TripAdvisor about Namjatown
- Tours of Namjatown
Pokemon Center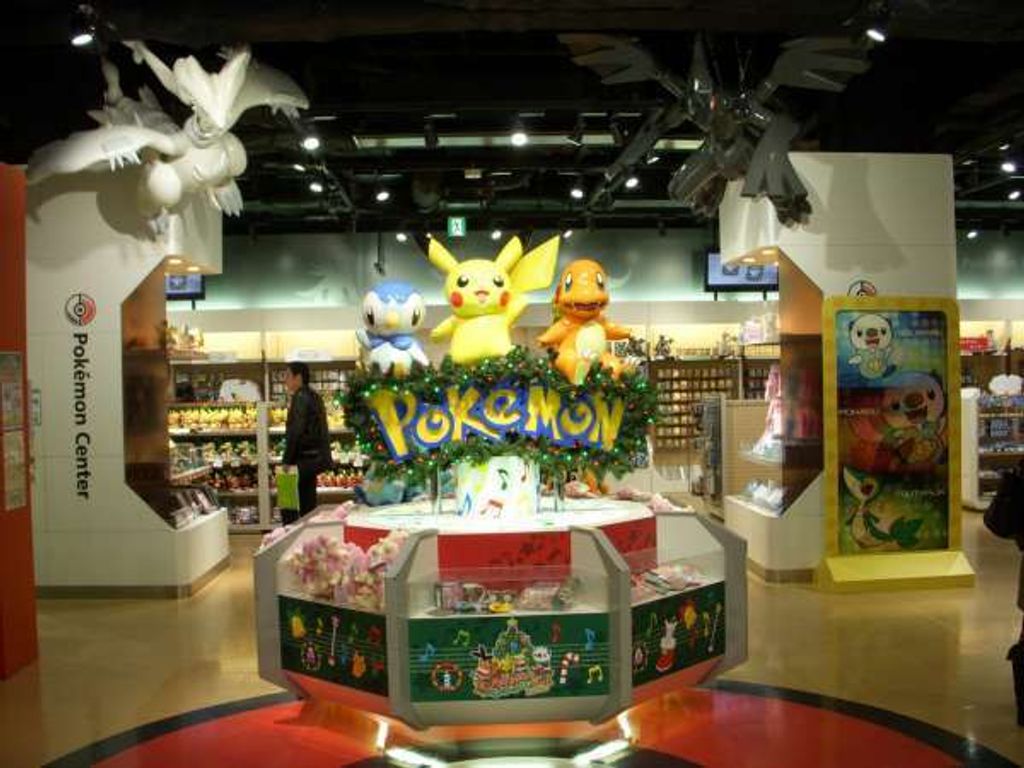 (image by flickr.com)
The original game software was sold in 1996, and since then Pocket Monsters has become a huge sensation around the world with its anime and card games. Pokemon can be found in a spectacular shop in Ikebukuro that feels as if it has jumped out of the anime world and into the real one. Pokemon Center Mega Tokyo is located in the Sunshine City shopping complex that is right in the heart of Ikebukuro with excellent access. Even from a distance, the shop stands out for its near-future appearance, and there is a large glowing monster ball at the entrance. And with statues of the popular first generation of Pokemon such as Pikachu and Lizardon also present, the interior of the shop will delight even adult-age Pokemon fans. Along with limited-time goods that can only be bought at Pokemon Center Mega Tokyo, there are numerous stuffed dolls and other special products available. And what is also recommended is the Japan-only souvenirs such as the chopsticks, lunch boxes and towels. This is the irresistible paradise for Pokemon fans where they can purchase products only available here.
At Pokemon Center, you can battle in the popular card games. Starting with the card game seminars for beginners, there are battle events held on occasion as well. Also, if you visit the shop on your birthday, you will receive a special present, so please inform a staff member.
Admission: Free
- Guidebook from Planetyze about Pokemon Center
- Reviews from TripAdvisor about Pokemon Center
- Tours of Pokemon Center
You may like this video if you are interested in Pokemon Center!
10 best places for Pokémon Go in Tokyo
https://www.youtube.com/watch?v=wLRvPe4BZuU
It is a video from the Japan Fan youtube Channel