Are you visiting Tokyo and wondering what must you do while in Tokyo? Tokyo is filled with endless attractions and sights, but what are the definite must-go places and must-do things?
I've got you covered. Keep on reading and you will be ready to start your Tokyo adventure.
Find out what you what are the must-do things in Tokyo, where to find them and more recommendations.
If you are visiting Tokyo, here are some of the things you must do.
Visit the Major Tourist Destinations
Tokyo's oldest temple, Senso-ji, is also one of the most famous temples in Japan among tourists. Buy Japanese souvenirs and get a taste of Japanese snacks on the street called Nakamise-dori, leading to the temple. In the temple, you can pray, check your fortune, and experience the culture of Japan.
Address

Senso-ji Temple, 2-3-1 Asakusa, Taito-ku, Tokyo See map

Phone

03-3842-0181

Business hours

Main hall: 6:00 am to 5:00 pm (from 6:30 am from October to March)

*temple ground is always open

Price

Free

Website
Tokyo Government Building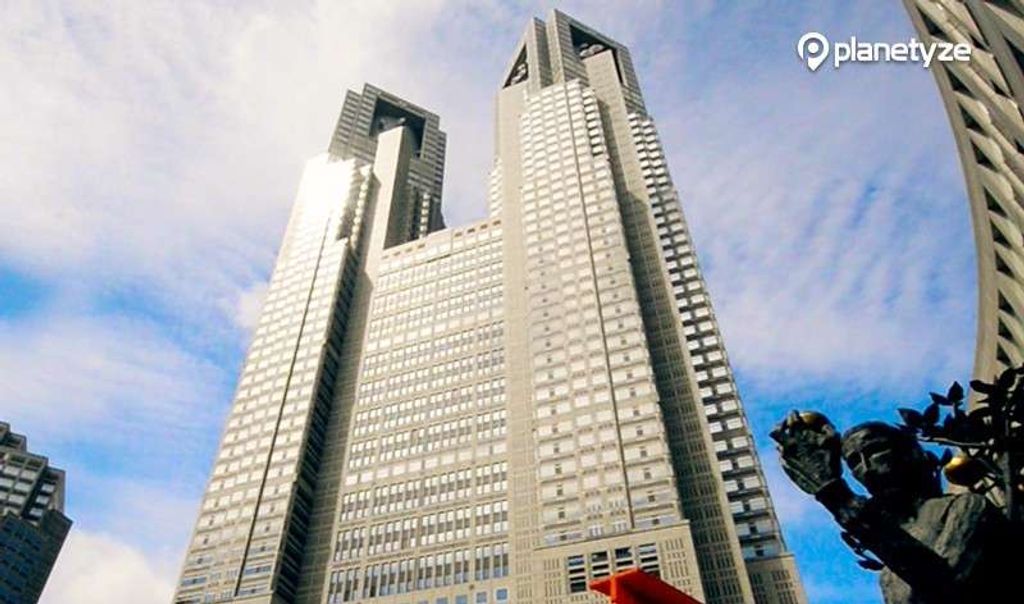 In this building, there is a 202-meter tall observatory deck from where you can enjoy the incredible view of Tokyo for free.You can see many of the famous Tokyo tourist spots like Tokyo Skytree and the Tokyo Tower. If you're lucky and when the weather is good, you can even see Mount Fuji.
Address

Tokyo Metropolitan Government Building, 2-8-1 Nishishinjuku, Shinjuku-ku, Tokyo See map

Phone

03-5320-7890

Business hours

9:30 am-11:00 pm (Everyday)

*South Observation Deck: First and third Tuesday of every month

North Observation Deck: Second and fourth Monday of every month

*closed on December 29-31, January 2-3, May 14

*The South Observation Deck closes at 5:30 p.m. (However, it closes at 11:00 p.m. on days that the North Observatory is closed.)

Price

free

Website
Shibuya is a ward in Tokyo filled with bright lights, shops, restaurants, entertainment places (clubs, pachinko, arcades, karaoke, etc) and many more things. However, the most popular thing in Shibuya is the Shibuya Crossing. It's a world famous crossing that has been featured in several movies, like Fast and Furious: Tokyo Drift and Lost in Translation.
| | |
| --- | --- |
| Address | 2 Chome-2 Dōgenzaka Shibuya-ku, Tōkyō-to 150-0043 Japan See map |
And many other destinations, which you can find out by clicking here.
Experience the unique culture of Japan
Visit Robot Restaurant to eat and enjoy the show filled with raucous pop-culture show with robotic monsters, dancers, and lasers.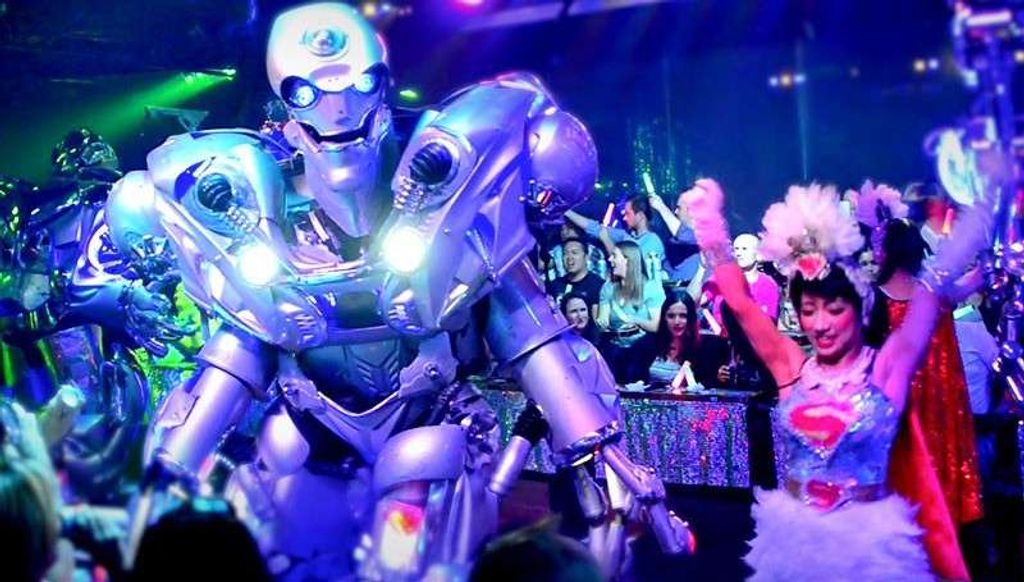 Address

1-7-1 Kabukicho Shinjuku-ku Tokyo, Japan (map)

Business hours

4:00 pm - 11:00 pm

Phone

03-3200-5500

Price

Entrance Fee-: ¥8000

Meal: ¥1000-¥1500

Website
Watch sumo tournaments or sumo practice.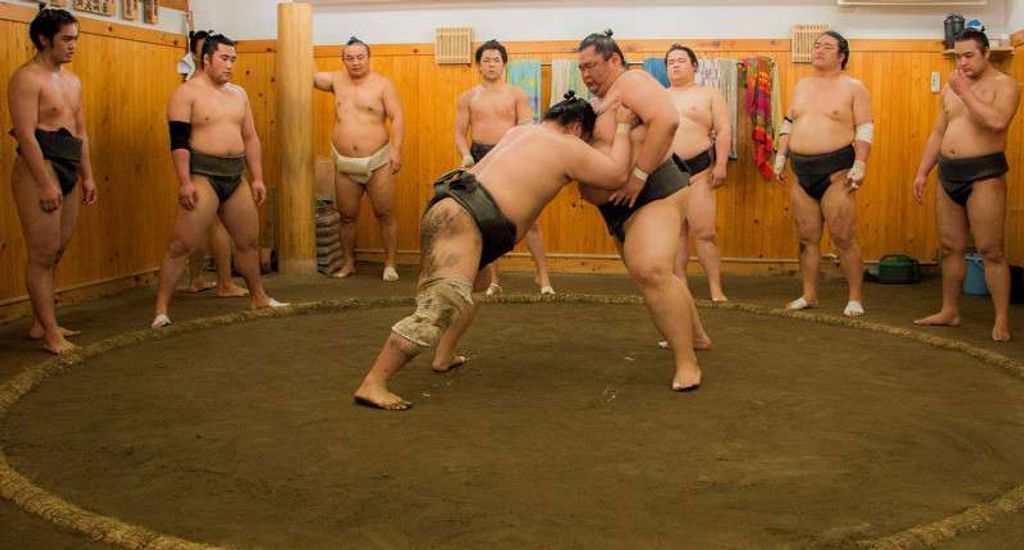 Sumo is a Japanese style of heavyweight wrestling originating from Japan, where two men wearing only a mawashi, a loincloth in Japanese, face each other in a circular ring (dohyo), pushing, grappling and trying to throw each other.
How? Join this Early Morning Sumo Practice in Tokyo and the Sumo Museum tour to truly experience the sumo culture in Japan.
For the complete sumo watching guide, click here to see dates for tournaments, ticket prices, how to watch sumo practice, and more.
Participate in a Japanese tea ceremony.
There's nowhere else to best experience the authentic way of Japanese tea ceremony other than Japan. Join this Zen Buddhism Meditation & Tea Ceremony to experience a Japanese tea ceremony.
Eat good food.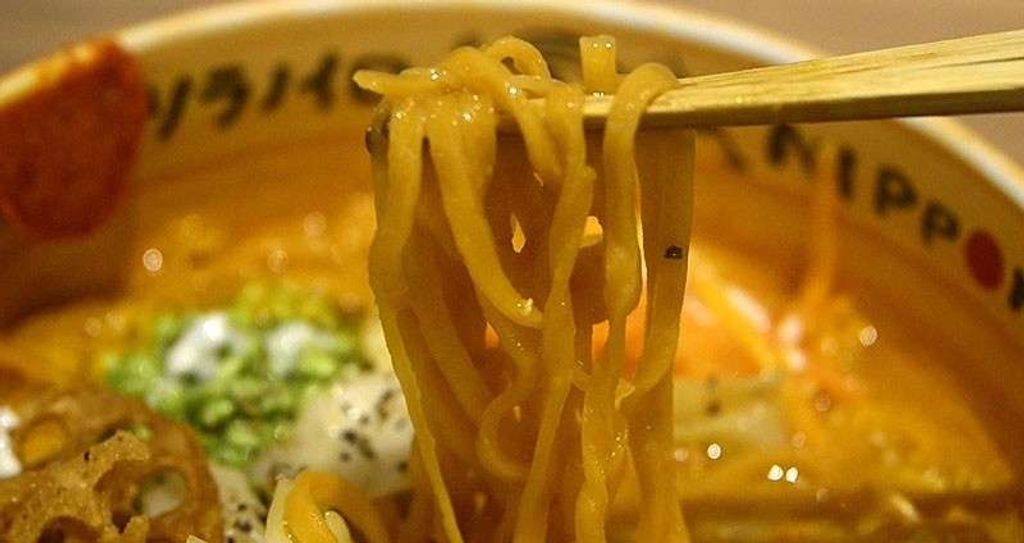 Japanese food. Need I say more? Where to best eat Japanese food other than at Japan itself! You can easily find good food anywhere in Tokyo. Ramen, sushi, takoyaki, Kobe beef, anything you like!
Definitely go to the Tsukiji Market to eat the freshest sushi in Tokyo! Go on this Tsukiji Fish Market and Asakusa Walking tour to best experience sushi eating.
Try going to the convenience stores
You can find convenience stores in every corner in Tokyo. Convenience stores in Japan are unique. Filled with interesting and delicious food, snacks and drinks, you won't experience it anywhere else.
See and experience the cherry blossoms and autumn foliage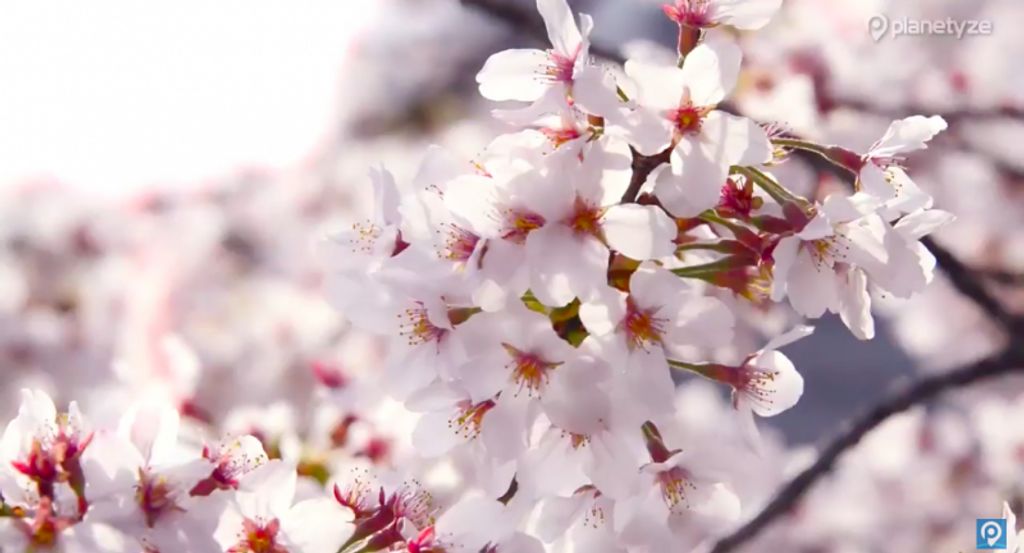 If you are in Tokyo during spring or autumn, it's the perfect time. Japan is known for its stunning cherry blossoms and millions of tourist visit Japan for them. The autumn foliage and its vibrant colors are also as beautiful. Enjoy them from numerous parks in Tokyo including Shinjuku Gyoen National Park and Ueno Park.
Visit the Museums
There are numerous museums in Tokyo, I recommend visiting museums that you can't find anywhere else, such as Ghibli Museum, Samurai Museum, Edo-Tokyo Museum and many others.
The things you can do in Tokyo are endless. Here are some more you should do in Tokyo.
Shop around in Shibuya, Takeshita Street (Harajuku), and Ginza.
Go to Tokyo Disneyland and Tokyo Disney Sea.
Play an arcade game or try Pachinko.
Go out of the box and do some unique things like go Mario-karting around the streets in Tokyo, take photos in Purikura photo booths and many more things which you can find out by clicking here.
You can also follow this 3-day Tokyo itinerary for first timers if you'd like to.
Enhance your trip by hiring a private guide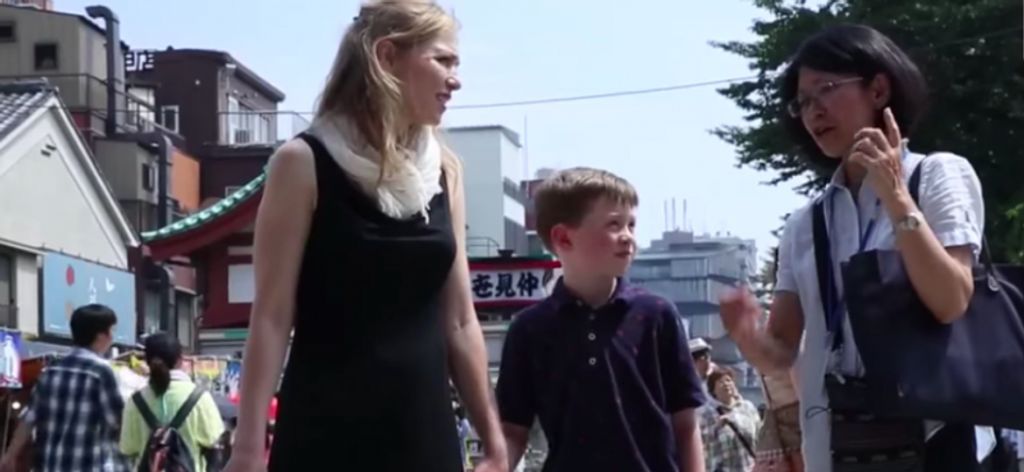 If you are looking for off-the-beaten-path things to do or spots to go to, you can always rely on the insights of private guides. They have local insights to share with you and not just the popular things to do in Tokyo.
Hiring a private guide or going on a private tour can help enhance your trip, making it more interesting and memorable. There are still many advantages of hiring a private tour guide.
Including:
You don't have to make an itinerary yourself or follow some random itinerary that may or may not include your interests.
You can have a great and hassle-free Tokyo experience.
You can have itineraries tailor-made just for you to match your preferences and interests.
Local insights (personal suggestions by guides for great food, etc.)
Extra safety.
A deeper understanding of the places and culture in Tokyo.
So many more.
Where to find private guides in Tokyo?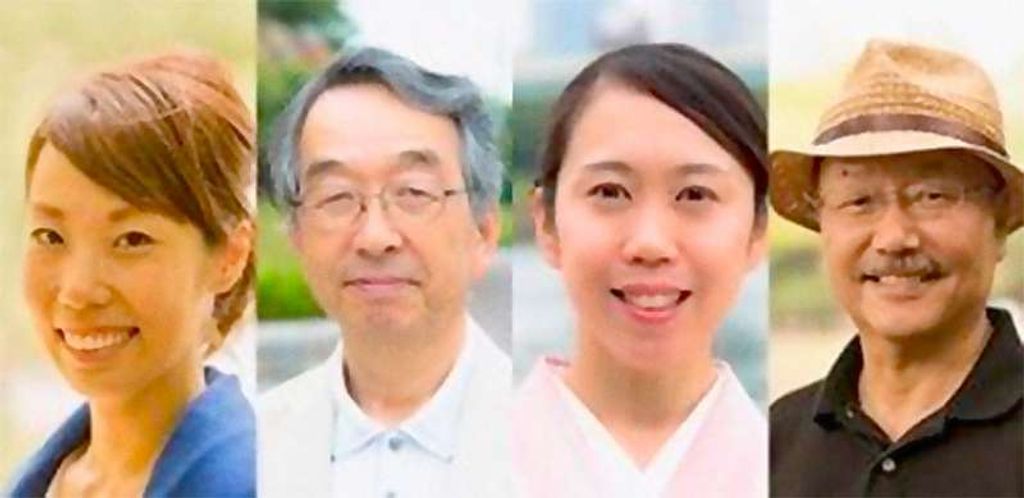 Look:
There are many places on the web where you can hire a private guide or join a private tour, but you don't know whether they are trustworthy and good websites or not.
That's why I'm recommending you TripleLights. You can check the website for many qualified tour guides options in many areas of Japan from which you can choose according to your needs and preferences.
Through the website, you can watch the guides' personalized videos, read the reviews of each guide, check their availability and service cost to help you find the right guide.
Recommended tour guides in Japan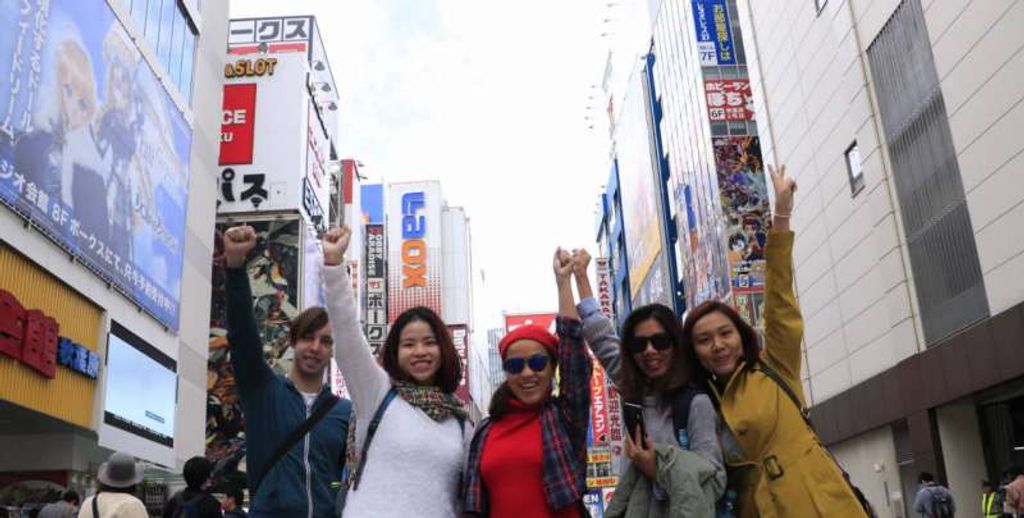 You don't have to look very hard to find a great private guide for you. Here is a list of great tour guides in Tokyo to make it easier for you. And click here for guides in Kyoto, and for other areas of Japan, you may want to click here.
If you are not necessarily looking for a specific private tour guide but would like to choose from private tour options, here are some other useful links if you are looking for private tours in Tokyo and Kyoto private tours and also private tours in other areas of Japan.
I hope this article helps give you ideas of things you must do in Tokyo, where to find them, and give you more recommendations. Have a great time in Tokyo!