Have a trip planned to Tokyo this September? Do you want to go a little out of the usual? Other than just visiting the major attractions and places, you might want to go to the interesting and cool festivals and events in Tokyo. Don't know what events are?
Don't worry, keep reading and find out all the cool events you can go to!
In this article, I'm going to share September events and festivals in Tokyo, some travel tips, and more recommendations.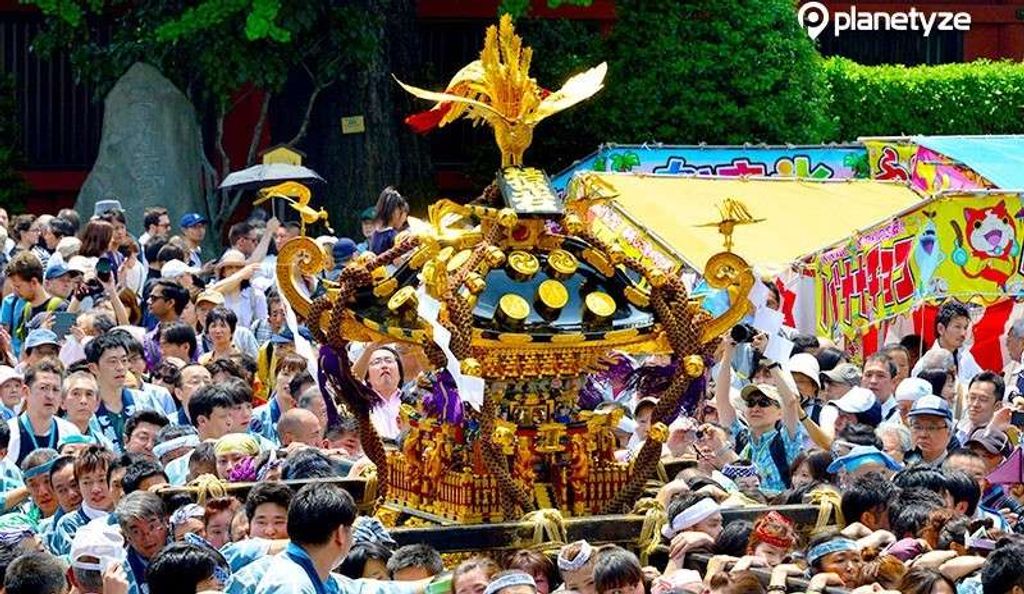 September events and festivals in Tokyo
In September, there are tons of events and festivals you can enjoy, so here are some:
Kichijoji Autumn Festival 2019
Like any other matsuri (festival) in Japan, people get together and crowd the streets for the Kichijoji Autumn Festival, where mikoshi (portable shrines) from neighborhoods of Kichijoji are jiggled and jostled around the streets. There are also food and games stalls around the area. Great place to taste the various different Japanese food and snacks.
| | |
| --- | --- |
| Date | Sep 8 - Sep 9 |
| Location | Kichijoji |
Nezu Shrine Festival
This is one of the more well-known festivals since the Edo period. Like any other matsuri, it is filled with paraded mikoshi and food stalls around the shrine.
| | |
| --- | --- |
| Date | Sep 21 - Sep 22 |
| Location | Nezu Jinja Shrine (map) |
Setagaya Hachimangu Autumn Festival
This is one of the must go festivals in September, as you will not only get to experience the usual features of shrine festivals like mikoshi parades and food stalls but also ritual sumo on a dohyo (a ring where sumo wrestling takes place). This is great if you want to watch sumo but can't make it to the tournament of sumo practice.
| | |
| --- | --- |
| Date | Sep 13 - Sep 15 |
| Location | Setagaya Hachimangu Shrine (map) |
Tokyo Game Show 2019
One of the top gaming shows in the world, the Tokyo Game Show is filled with booths from all major game publishers, mobile gaming platforms, and console makers. There are also other entertainment, including one of the biggest gathering of cosplayers. If you are into these things, it's a must visit! Keep in mind it is very crowded.
Date

12th Sep–15th Sep, 2019 10:00am – 5:00pm

*only 14th and 15th September is open to the public

Location

Makuhari Messe (map)

Price

¥1200 on the door

¥1000 for advance sales
Ohara Naked Festival
Although technically not in Tokyo, the close proximity to Tokyo and the festival's uniqueness make this an interesting event you have to see while in Tokyo. Despite the name, participants are not actually naked, more like semi-naked. This is a festival where 18 mikoshis gather at Ohara Fishing Port, and men enter the rough sea carrying mikoshi on their shoulders. Male dancers with bare chest, buttocks, and shoulders parade through the streets.
| | |
| --- | --- |
| Date | 23rd Sep–24th Sep 2019 |
| Location | Ohara |
Fukuro Festival
Being one of the largest events in the area, it takes the entire neighborhood of Ikebukuro in a festive atmosphere. The festival includes mikoshi parades, drum shows, dance shows, Hayashi festival music, lion dances and a few others.
The festival includes an opening ceremony as well as mikoshi (portable shoulder-borne shrines) parades, taiko drum shows, lion dances, Hayashi festival music, yosakoi dancing and an Okinawan Eisa Dance show.
| | |
| --- | --- |
| Date | Late Sep–Early Oct 2019 |
| Location | Ikebukuro (map) |
Takigi Noh (Firelight Noh) at Zojoji Temple
A rare opportunity to see a live classical Japanese musical drama called Noh, with a twist. This is definitely a well worth event to experience the Japanese culture while in Tokyo!
| | |
| --- | --- |
| Date | Late Sep, 2019 |
| Location | Zojoji Temple (map) |
Mukōjima-Hyakkaen Garden Moon Viewing
Don't get it wrong, it's not only an event to view the moon. Here, you can have a picnic in the cool clear air and enjoy cultural performances. You can also participate in the tea ceremony (2000 yen) and lantern painting. This garden is even more beautiful at night with washi (Japanese paper) lanterns with poems to the moon scattered throughout the garden.
| | |
| --- | --- |
| Date | Late Sep 2019 |
| Location | Mukōjima-Hyakkaen Garden (map) |
Taste of Tokyo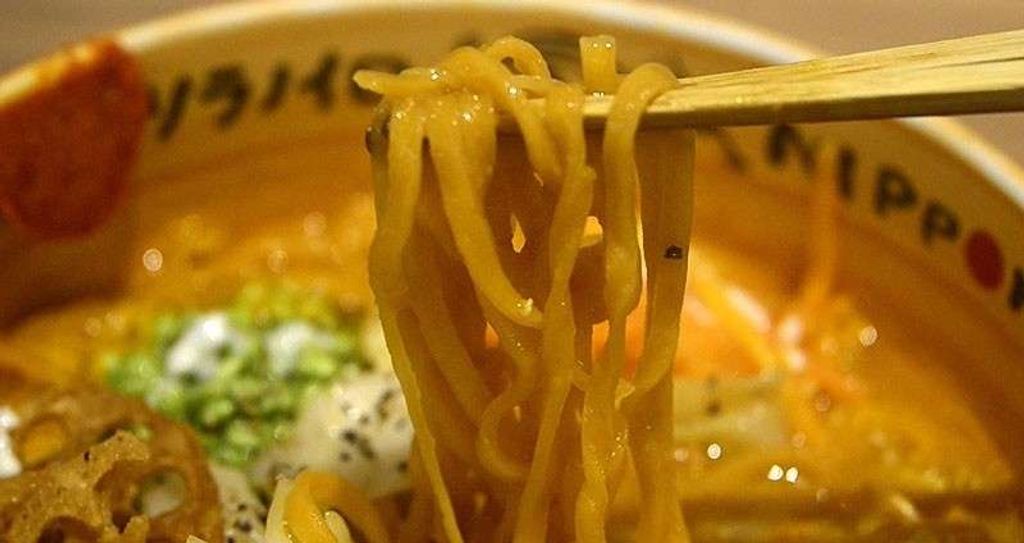 Organized by the Tokyo Metropolitan Government to share the cuisine and products of Tokyo's agricultural, forestry, and marine industries. Treat yourself with plenty of various Japanese food and drinks (sake and craft beer). There are also cooking seminars and entertainment including dance and music performances.
| | |
| --- | --- |
| Date | Late Sep, 2019 |
| Location | East Promenade (Ishi to Hikari no Hiroba)- (map) |
28th Hokkaido Fair
Visiting Japan but don't have the chance to visit Hokkaido? You're in luck! You can get a taste of the food of Hokkaido and even experience some of the culture. Hundreds of thousands of people came to this 4-day celebration of the food of Hokkaido.
| | |
| --- | --- |
| Date | Late Sep–Early Oct 2019 |
| Location | Yoyogi Park Events Square (map) |
Cosmos Flower Festival at Showa Kinen Park
Looking for more chance to enjoy nature in Tokyo? Showa Kinen Park is beautiful all year round, but especially during autumn where you can see a field of beautiful blooming cosmos flowers during the season. You won't regret visiting the park. Perfect for photos.
| | |
| --- | --- |
| Date | Mid Sep–Early Nov 2019 |
| Location | Showa Kinen Park (map) |
Other events in September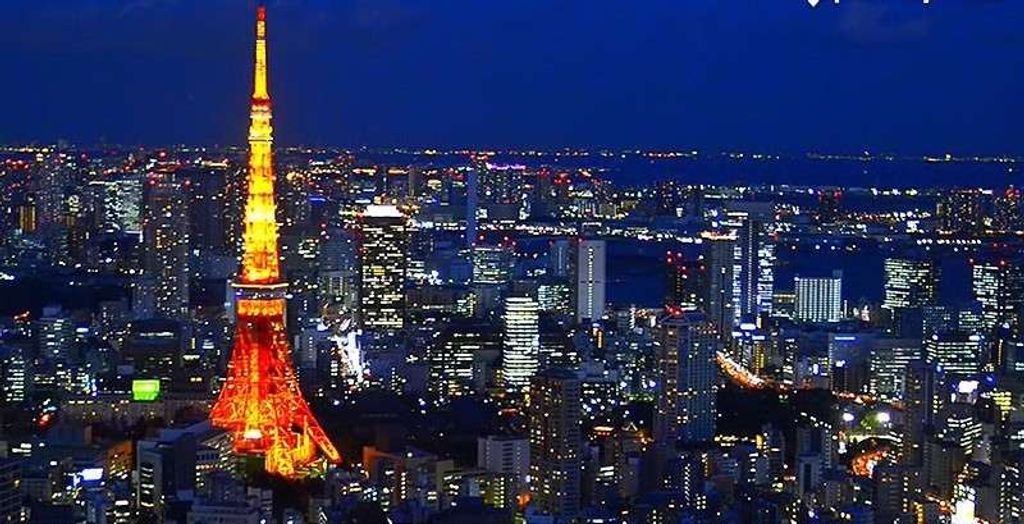 | | | |
| --- | --- | --- |
| Event | Date | Location |
| "The Yosakoi" Oedo Soran Festival | 1st Sep 2019 | Kiba Park (map) |
| Kitazawa Hachiman Shrine Festival | 7th Sep - 8th Sep | Kitazawa Hachiman Shrine (map) |
| Vogue Fashion's Night Out Tokyo 2019 | 14th Sep 2019 | Omotesando Hills (map) |
| Afro American Caribbean Festa 2019 | 7th Sep–8th Sep 2019 | Yoyogi Park (map) |
| Meguro Sanma Matsuri | 8th Sep 2019 | Meguro (map) |
| 252nd Sakaki Festival | Mid Sep 2019 | Ome, Tachikawa |
| Akasaka Hikawa Matsuri | Mid Sep 2019 | Hikawa Shrine (map) |
| Fiesta Mexicana | 21st Sep - 23rd Sep | Odaiba |
| Tahiti Festa 2019 | 14th Sep - 16th Sept | Venus Fort (map) |
| Ultra Japan | 14th Sep - 15th Sep | Odaiba |
| Daradara Festival | 11th Sep–21st Sep 2019 | Shiba Daijingu (map) |
| Okunitama Shrine Autumn Festival/Chestnut Festival | 27th Sep–28th Sep 2019 9:00 am – 9:00 pm | Ōkunitama Shrine (map) |
| Red Spider Lily Festival | Mid Sep–Early Oct 2019 | Kinchakuda (map) |
| Hagi (Japanese bush clover) Festival | Mid Sep–Early Oct 2019 | Mukōjima-Hyakkaen Garden (map) |
| Chofu City Fireworks Festival | Sep 7, 2019 | Chofu Fireworks Festival Location (map) |
September travel tips
It's the rainy season in September, so be prepared by bringing your umbrella.
The weather in September is still quite hot with the average temperature of 27°C (80°F) at highest and 20°C (68°F) at lowest, so wear clothes accordingly.
Make your Tokyo trip more interesting! How?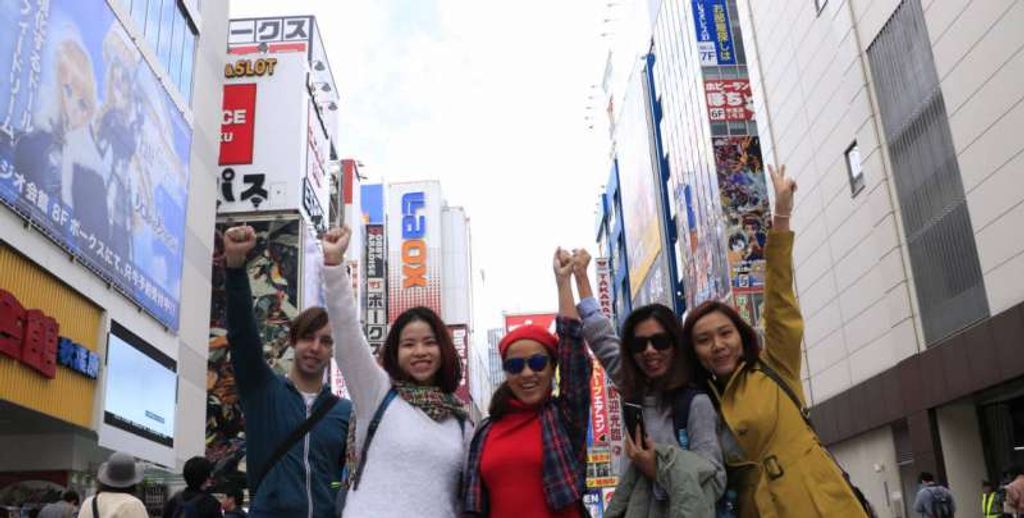 There are lots of events in September, and if you want to have a deeper understanding of the different festivals and make your trip more interesting, you can hire a private guide. They will be able to give you local insights of the meaning of the festivals and culture in Tokyo. You can ask your private guide for recommendations of off-the-beaten-path spots.
By hiring a private guide, you will also get a free itinerary made by your guide to meet your preferences and needs. You can customize them. There are still more advantages in hiring a private guide in Tokyo, including an enhancing your experience and make it more interesting.
Don't know where to hire them?
The thing is that there are many places on the web offering private tours in Tokyo, or private guides. However, it's difficult to determine whether it's good and trustworthy website or not. That's why I'm recommending you TripleLights website. The website offers many local tour guides and also private tour options in Tokyo, from which you can choose according to your needs and preferences.
Recommended tours in Tokyo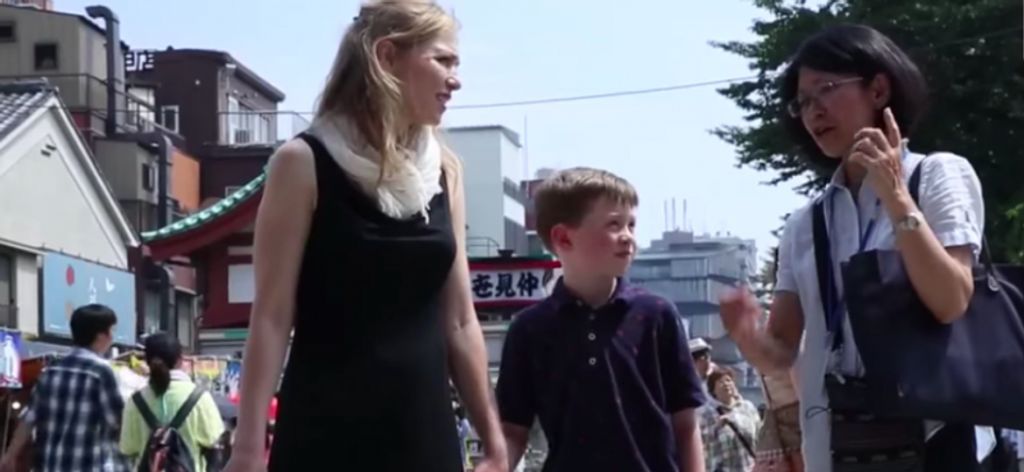 There are so many great private tours available from the website, but one of my recommendations is Private tour as-you-like in Central Tokyo, you can choose where you want to go in Tokyo, including the festivals and events along the way!
Another recommended one is One day-Private Tour based on your request, where you can explore Tokyo anywhere you'd like, major spots, off-the-beaten-path ones, or even events and festivals of your choice!
Wait, there's more:
Here is a list of more tours in Tokyo to take into consideration to make your trip more interesting, and also you can click here for tours in other areas of Japan.
If you don't prefer looking through the private tour options but prefer to find the perfect guide for you, here is a list of great tour guides in Tokyo.
I hope this article helps provide useful information you can use for your trip to Tokyo in September, including the events and festivals in September, travel tips, and more recommendation. Wishing you a great time in Tokyo!